Do you guys remember when CVS had their end of the year Clearance 50-75% off sale? Click
HERE
to see my haul. Well, if you missed it, then you're in luck because it's back!!! If it wasn't for my girl G of
NouveauCheap
, I wouldn't have found out about it. She truly is the "Drugstore Queen". ^_^
So today, I went to my local CVS after work hoping to find a lot things, but it was too late.This sale just started yesterday if I'm not mistaken and everything on clearance were almost gone....noooo! There were still some left, but nothing really perked my interest except for the Almay Base and Under Eye concealer.
Here are some of the makeup on clearance at my CVS Pharmacy
NYC Color Minute Quick Dry nail polish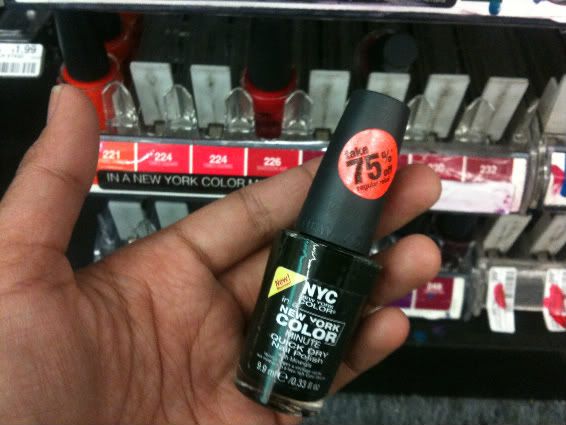 Rimmel GlamEyes eye shadows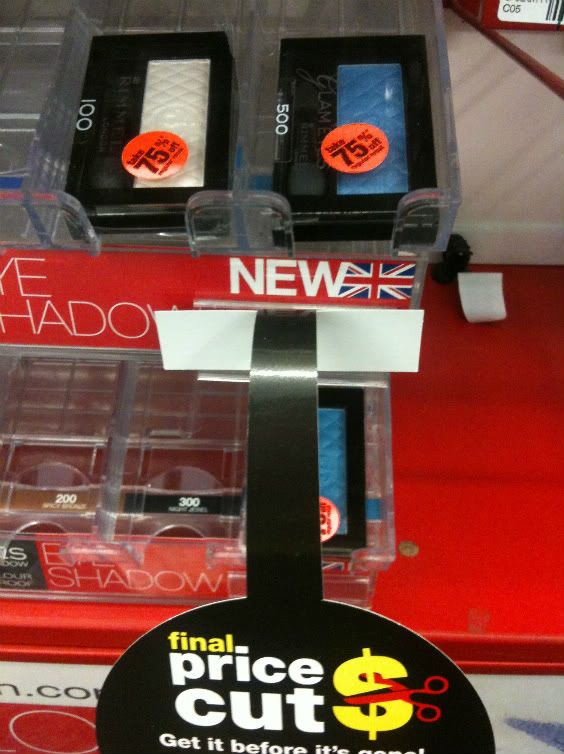 Rimmel Stay Matte liquid foundation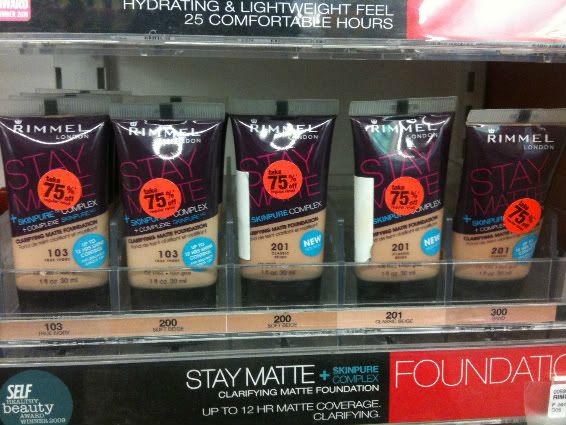 Revlon Color Stay lip gloss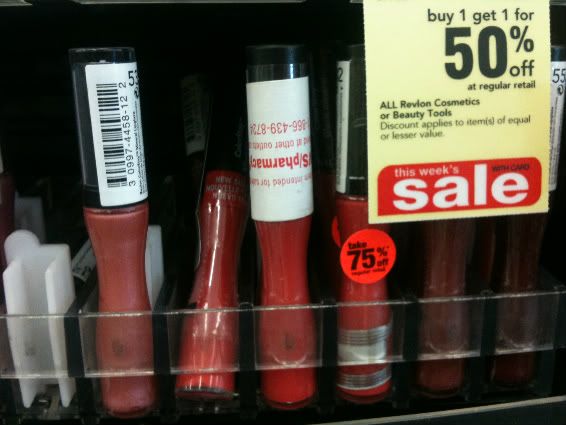 Revlon New Complexion makeup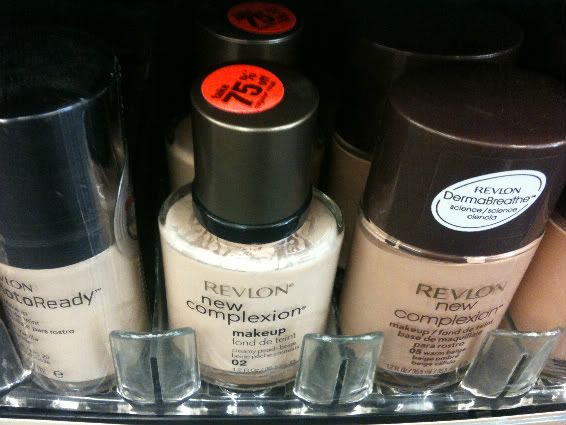 Revlon Color Stay Finishing Powder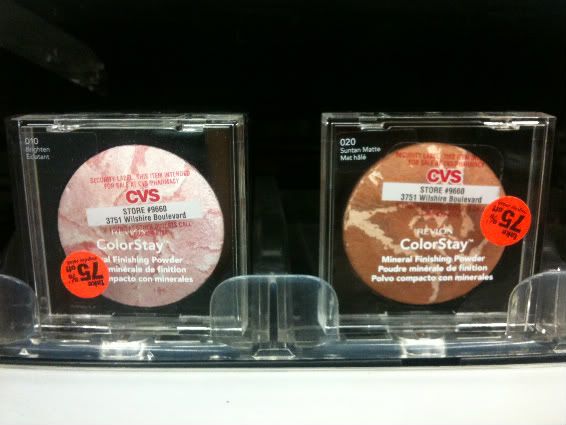 Revlon Double Twist Volumizing mascara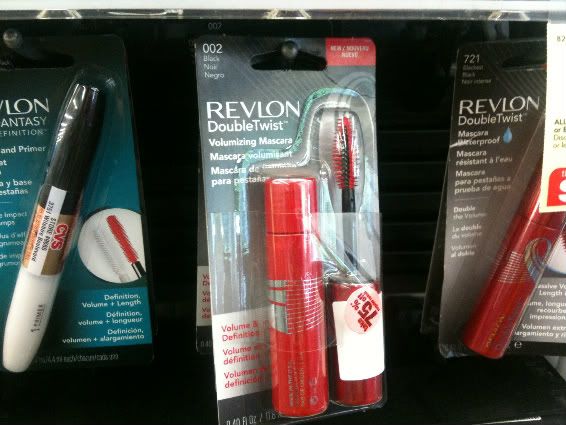 Revlon ColorStay Eyeliner in Teal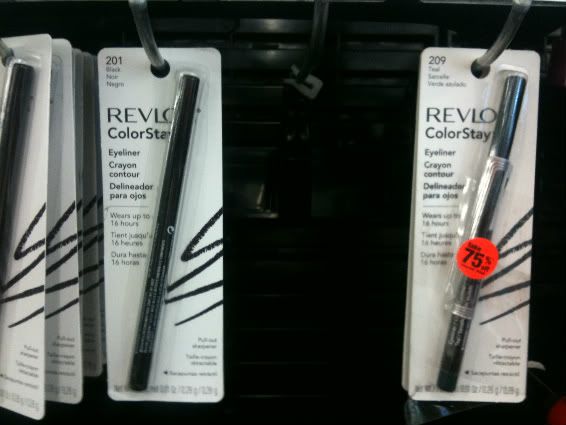 Maybelline Age Rewind Concealer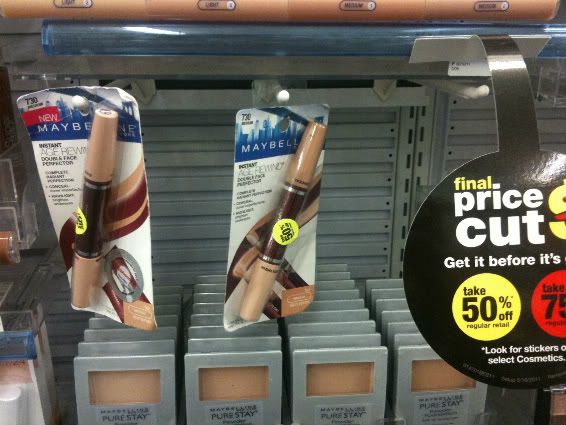 Maybelline Stiletto mascara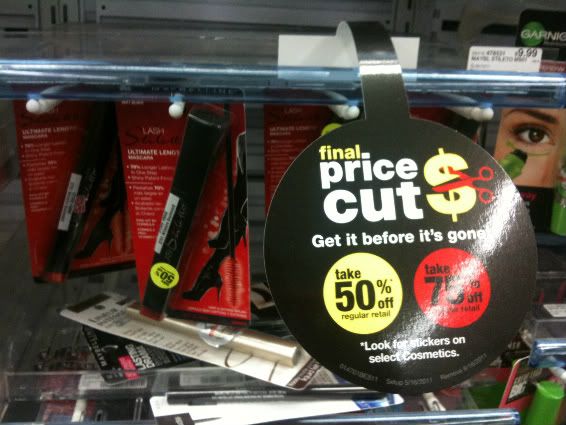 Sally Handen HD nail polish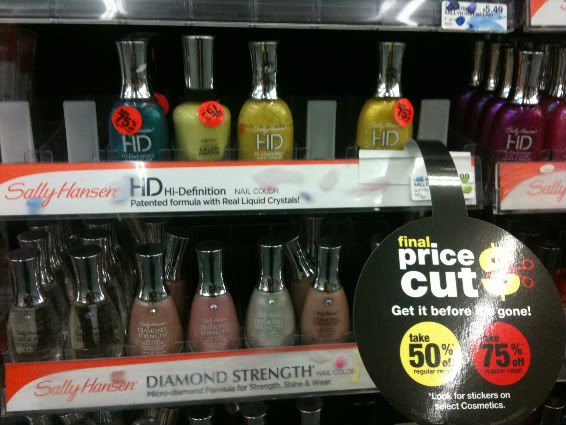 Almay One Coat Dial Up mascara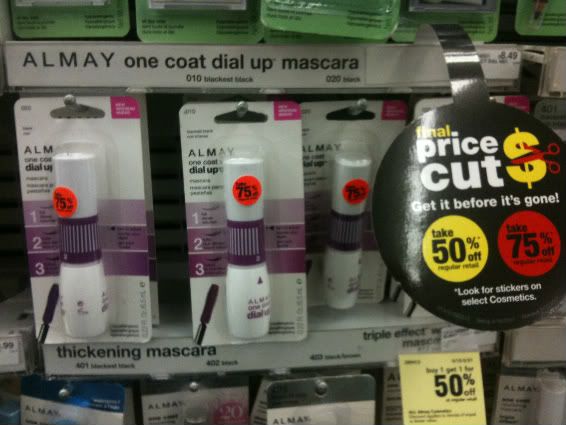 Revlon Age Defying Concealer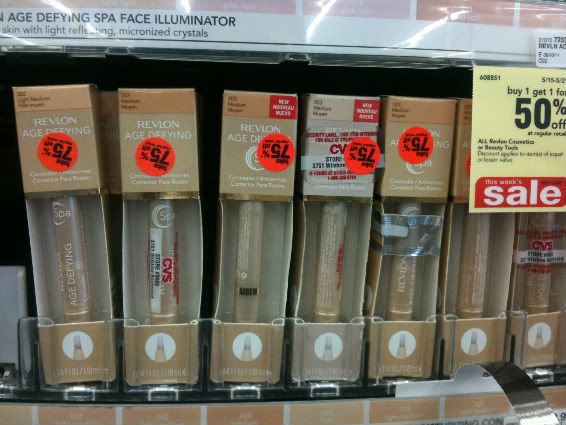 Almay Bright Eyes Eye Base/Concealer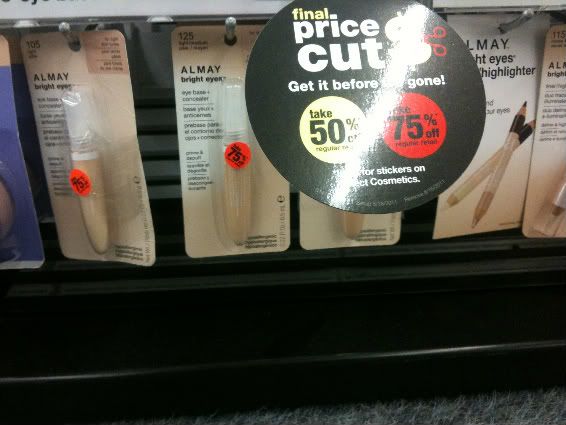 Cover Girl Outlast SmoothWear lip gloss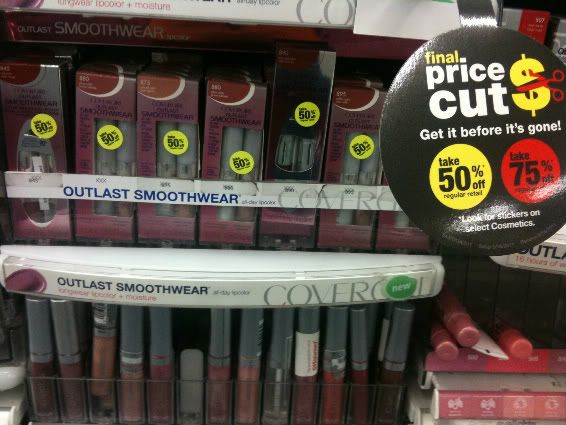 So what are you waiting for? Hit up your CVS Pharmacy NOW! before they run out. And if you find your favorite makeup on clearance, this is the perfect time to stock up! I was told by one of the associates that most of these are being discontinued.
Visit G's blog
NouveauCheap
for a list of all the clearance items.