I'm quite excited about this post. I don't really get to post a lot of MAC makeup in this blog because I only own a few MAC products and I don't keep up with a bunch of their collection. But recently, I acquired a lot of MAC makeup, thanks to my cousin Maryanne (See all the stuff I got
HERE
) and now I can show you some swatches, mini review and photos of all MAC stuff that I got.
Here is a
MAC Pro Longwear Lipcreme
in
Good To Go
(MAC introduced Pro Longwear Lipcreme back in September of 2010 to it's permanent line up ). It looks like a bright red orange in the tube and swatch, but it's actually a bright orange shade on the lips...like really bright! At first, I was a bit intimidated by the color. I thought, there was no way I was going to pull off orange lips. It was the same fear I felt when I first tried red lips. But once I had it on, I instantly fell in love!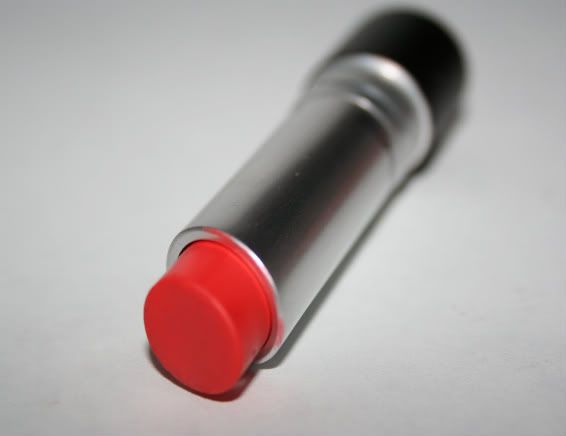 It's a bright "in yo face!" kind of orange, but I love it because it doesn't look clownish or cartoonish. It's best worn with a neutral/light eye makeup, so it could really stand out. It has a smooth and creamy texture, and it covers the lips with one and a half coats. It also last for a long time without fading or feathering. I wore it to work and I didn't notice any fading until I got home, which was about 7-8 hours later. Now that's pretty good!
Here is what Good To Go looks like on my lips. Like what I've said, for some reason it looks red orange in photos, but it's really a bright orange in person. Super bright!
This lipstick retails for $16 at your local MAC counter. Now, that's pretty expensive for my poor budget, but I can definitely say that's its worth the investment if you decide to get one yourself. The quality and the gorgeous shade is definitely worth it.
price:
$16
availabitity:
MAC counters,
MACcosmetics.com
Do you own an orange lipstick?