Ever since I finished my favorite Revlon Color Stay liquid foundation (Review
here
), I've been using other liquid foundation in my collection. I wanted to repurchase another bottle of Revlon, but I though I should use the other liquid foundation I have and give them some love. After all, I did buy all of them, so might as well use them right? I've also been trying new products that resulted in a new face makeup/foundation routine.
These are the face makeup I currently use:
Mark's Face Xpert Flawless Touch makeup, Physicians Formula Conceal Rx Strength concealer and Wet n Wild Ultimate Minerals powder foundation.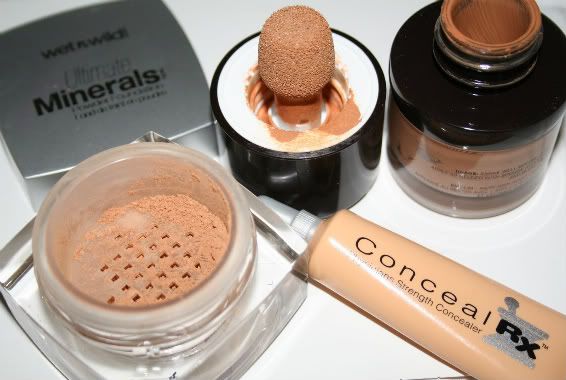 I've had
Mark Face Xpert Flawless Touch in Golden
ever since I became a Mark representative. Check out my E-boutique
HERE
. I've used it several times and I really like it. I'm not sure why I stopped using it. It has an interesting packaging that dispenses the product onto a rounded sponge applicator attached to the top. The texture is a thin liquid that is very light weight and feels cooling to the face. It dries to a semi matte finish that looks very natural. Whenever I had it on, my co workers thought I wasn't wearing any foundation at all. The only downside is the limited shade selection. There's 8 shades to choose from on the Mark website and it's really difficult to distinguish your right shade. My shade is in Golden and it's a really good match for my NC42 skin tone.
Rounded Sponge Tip Applicator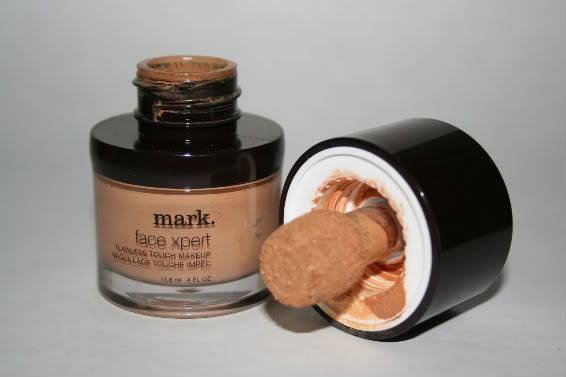 Here is a few dots on the back of my hand.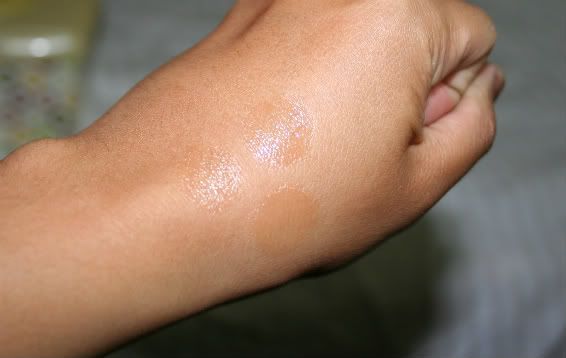 I gave my Almay Line Smoothing concealer a little rest and I'm currently using
Physicians Formula Conceal Rx Strength Concealer in Soft Yellow
. It's maximum coverage and conceals dark circles, blemishes, pimples and bruises pretty well. However, it feels very heavy and looks chalky and is way too light for me. It's probably better for people with fair skin. To make it work, I apply a really tiny amount under my eyes and blend very well with a wet sponge to prevent it from looking chalky. It gives me a bright under eyes.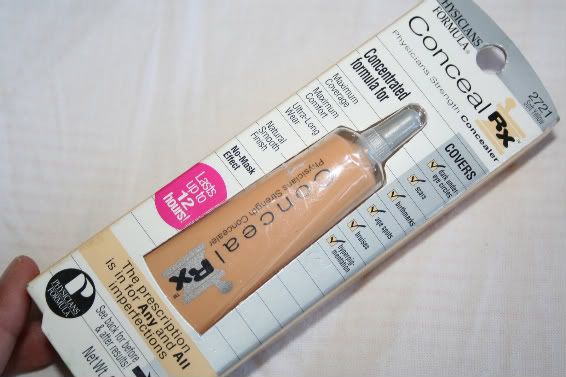 A little goes a long way. It's very opaque.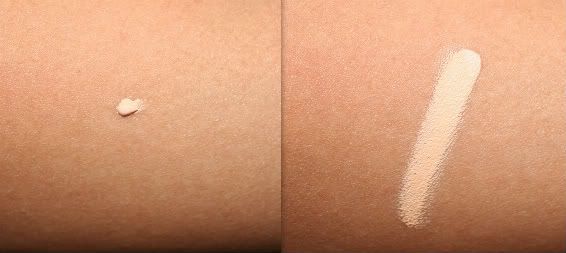 I set foundation and concealer with
Wet n Wild Ultimate Minerals Powder Foundation in Tan
. I did a review on this product awhile back. You can read it
HERE
.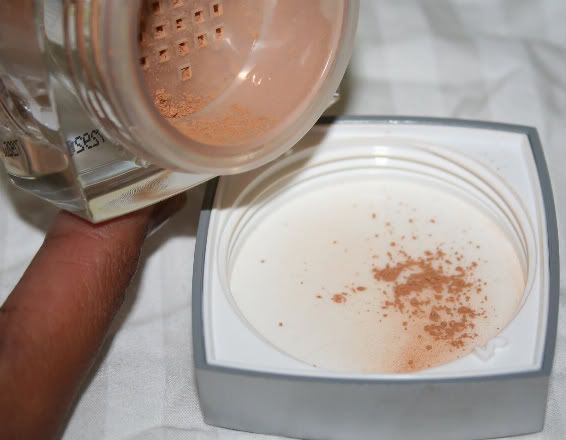 Here is my current face makeup routine.
After moisturizer/primer apply Mark's Flawless Touch Xpert liquid foundation by dotting it on the cheeks, nose, forehead and chin using the sponge tip applicator.
Blend it all over the face using a clean cosmetic sponge.
Apply a tiny amount of Physicians Formula concealer under the eyes and blend it with the wet sponge.
Using a fluffy face powder, apply Wet n Wild Ultimate Minerals on top of the foundation and concealer to set it.


Here's a couple of FOTD with Mark's Face Xpert Flawless Touch foundation on my face.


For more information on the Mark Face Xpert Flawless foundation, visit my Mark E-Boutique
HERE
.