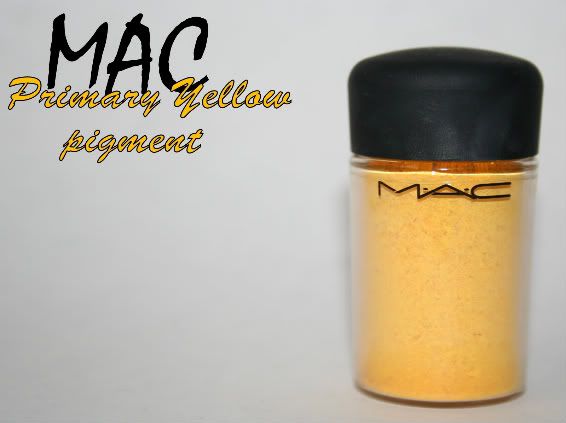 The first thing that came into mind when I first saw this yellow pigment was "Wow, it's freakin' bright!". It's my second pigment from MAC and I don't think I own anything like it. I mean, I do have a couple of yellow eye shadows in my shadow palettes like Ebay 120 eye shadow palette and KKcenterhk
ES Brand Double Eye Shadow palette
, but they are not as pigmented and bright.
Mac Pro Matte Pigment in Primary Yellow is a matte ( meaning no shine or shimmer) true yellow.
It's not yellow orange, school bus yellow or neon yellow. It's yellow, and it's perfect! You can pat or sweep it all over the lids, use as a crease color, a pop of color on the lower lash line or inner corners of the eyes. Just keep in mind that like most matte eye shadows, it is a bit difficult to blend. You're gonna have take your time with blending, but result is gorgeous and worth it.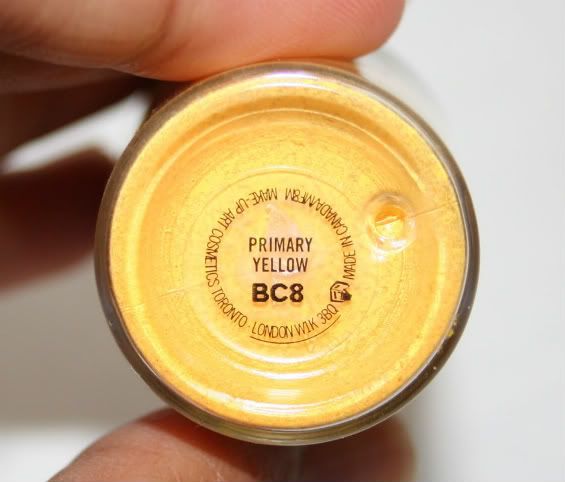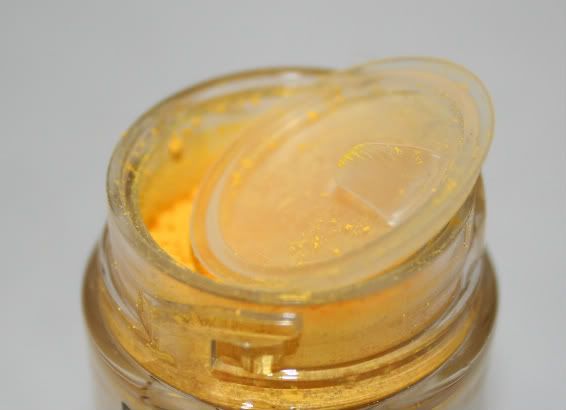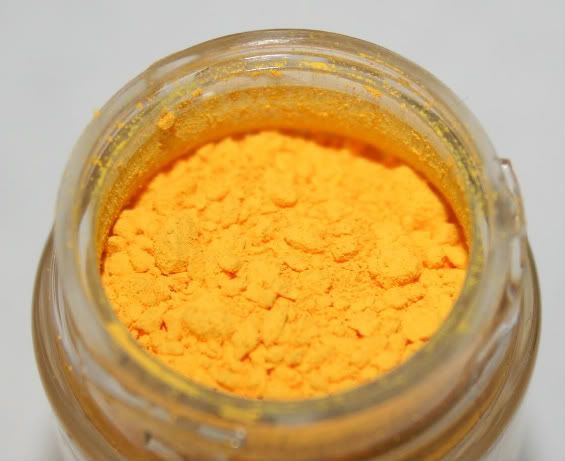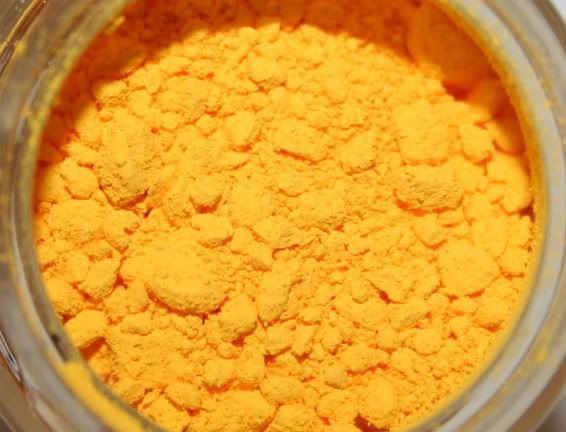 Swatch on my arm with no base underneath.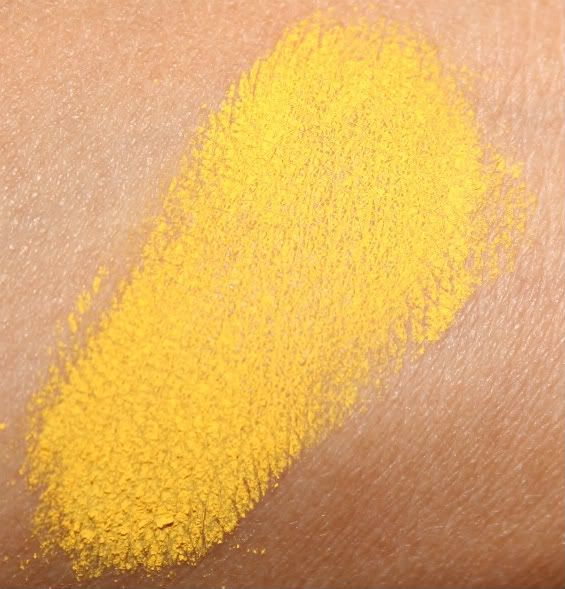 What Primary Yellow looks like on my eyes. Cick
HERE
to see my Color Blocking makeup look.