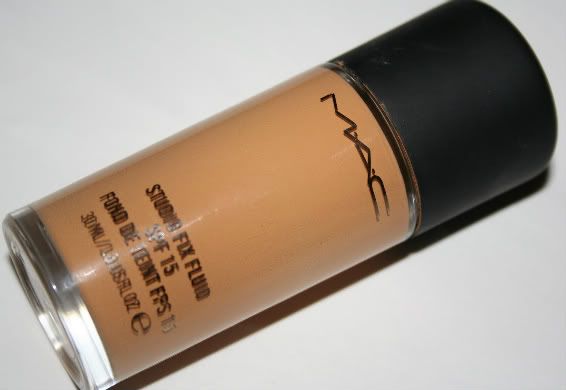 MAC Studio Fix Fluid in NC42- It has a beautiful silky texture that is quite thick, but is very smooth and easy to apply and blend no matter what type of application I do, either with a foundation brush or a dry or wet cosmetic sponge. It provides medium, to full coverage and dries to a matte finish. I just don't recommend applying many layers because it feels heavy on the skin. I like how it has SPF 15 that act as a sunscreen, which makes it a great foundation for everyday use because it protects your skin from the harmful sun rays.
NC42 is a tad lighter than my skin tone, but I make it work by blending the foundation down to my neck. Well, I do this to any foundation I use, so there's no obvious color separation from the face to neck.
The only thing I don't like about it is that it doesn't come with a
pump.
You have to buy it separately, which cost
$6
. It may not seem like a lot, but you're going to end up paying over $30 when you buy the foundation+pump. I didn't but the pump because I was too cheap O_o.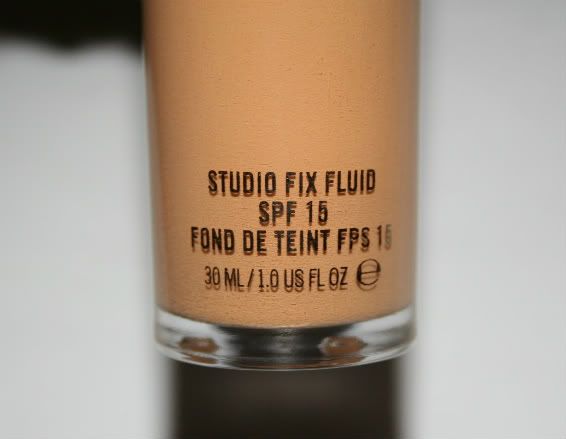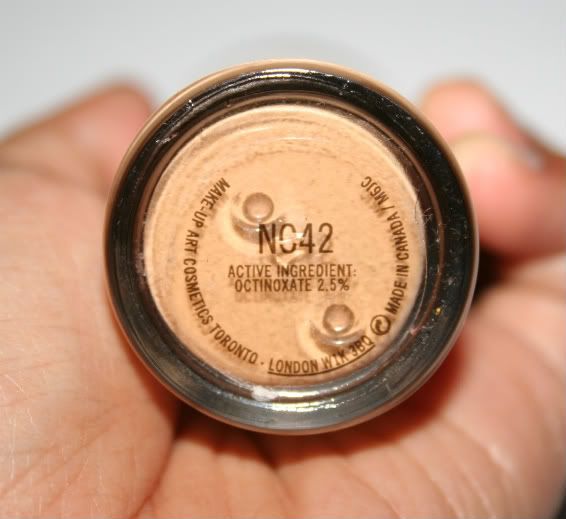 What it looks like on me
Smokey Midnight Blue Eyes and Pale lips
.
Click
HERE
here for more photos.
Smoky and Defined Brown Eyes Makeup Look. Click
HERE
for more photos.
MAC Studio Fix Fluid is actually my very first foundation and I really like it. It's expensive, but if you want a great everyday foundation with sunblock and if you're a MAC lover, then I highly recommend it.