Guess what my new obsession is? Coupons! Ever since I saw an episode of Extreme Couponing on TLC, I've been wanting to be a couponer too. These "Extreme Couponers" have learned the simple basics of the coupon system and used that to save them a whole lot of money on grocery and drugstore products. It's amazing! They have a lot of short clips on youtube, so I suggest you check them out if you haven't seen it.
So I've been collecting coupons for almost a month now and I went to Walgreens today and matched some of the coupons I have with their sales.
Here's what I got...
I got this
Carmex Lime Twist lip balm
for
FREE
!
Here's how:
Buy it for the retail price of $1.50

and you get

$1.50

Register Rewards

that prints out right after you pay. It's like I just got my money back and it's like paying

$0

. You can get back in line and pick up the same product and use your register reward right away or you can wait for another day. They have short expiration date so prefer using on the same day so I won't forget.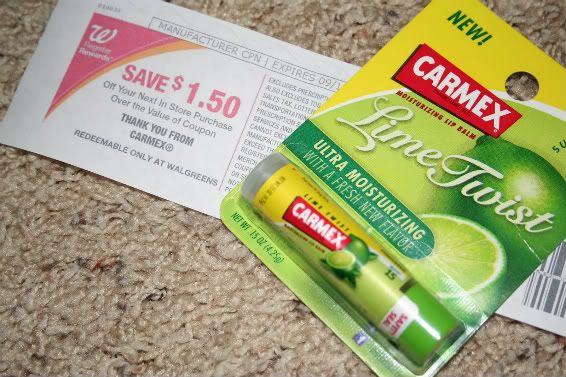 I also got these 2
Crest Complete Multi-Benefit Whitening toothpaste
for
FREE
!
Here's how:
They are currently on sale for
2/$5.
I used a $1 off Crest coupons that I got on the Sunday paper for each toot paste which brings the total to $3. Then I got
$3
Register Reawards back, which pretty much makes the total
$0
. It's like paying nothing. Again, I can use that Register Rewards on another transaction.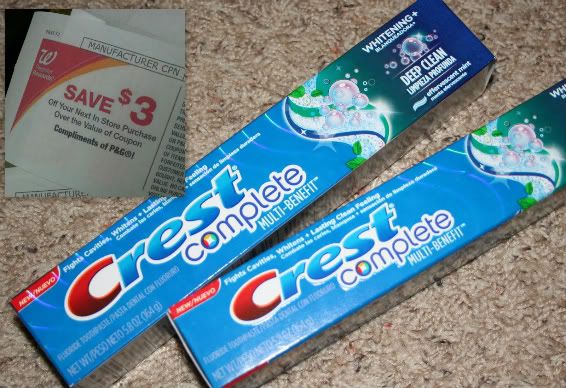 I used my $3 Register Rewards from purchasing Crest Toothpaste towards these
Vanity Fair Dinner paper plates
. They retail
$4.99
and are currently on sale for
BuyOneGetOne Free
. I also used a 55cents off Vanity Fair Coupon that I got in the Sunday newspaper.
So
$4.99- $3= $1.99- 55cents is
$1.44
I could have used my $1.50 Register Rewards from my Carmex purchase, but I plan on going back to Walgreens and use it towards another Carmex lip balm.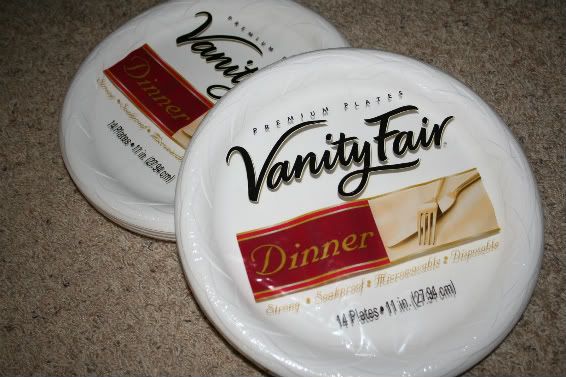 I hope I didn't confuse you guys lol.
Visit the following websites for sale alerts and more info on how to use coupons. They will explain it better than I do lol.
CouponMom.com
TheKrazyCouponLady.com
NewbieCouponing.com
There are more websites and blogs that talks about coupons. These are just the two websites I visit a lot.