I previously blogged about my excitement organizing my makeup. What's great about it is that I found some old makeup I've neglected for so long. I was reunited with my MAC Hello Kitty eye shadow palette in Lucky Tom. I remember when the MAC Hello Kitty collection came out. It was between my birthday and Valentine's day. I felt like I was gonna die if I didn't get my hands on them. I seriously can't believe I used to be that obsessed with makeup. Not something I'm proud of, but it's quite funny whenever I think about it.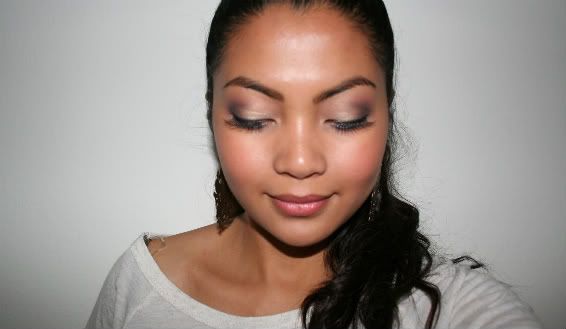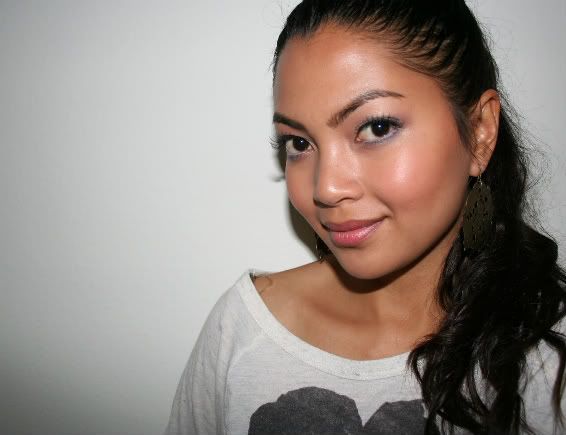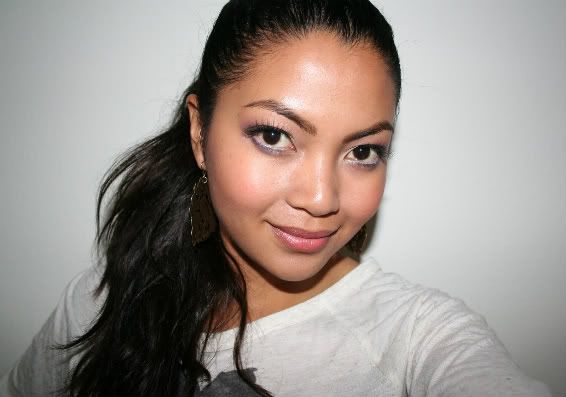 So I did a makeup look using Lucky Tom. It consist of four eye shadows:
Creme Royal
(veluxe pearl-cream color),
Paradisco
(frost-peach),
Stylin
(veluxe-bluish-purple) and
Lucky Tom
(lustre-dark grey with gold specs). I like all of them, but I'm not too pleased with Stylin. It's a beautiful color in the pan, but it's not as pigmented and I had to swipe my brush a million times just to pick up the color O_o.
MAC Hello Kitty eye shadow palette in Lucky Tom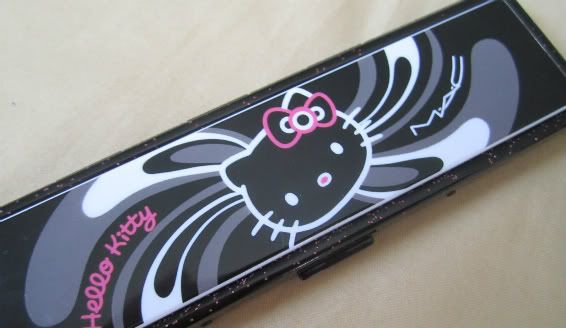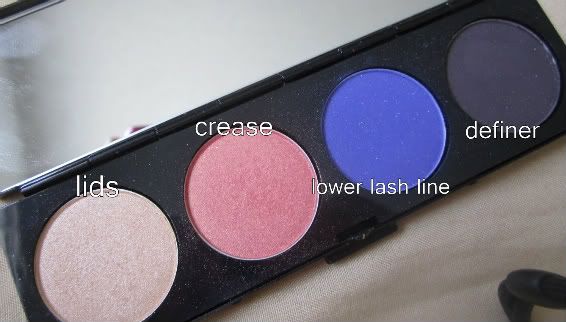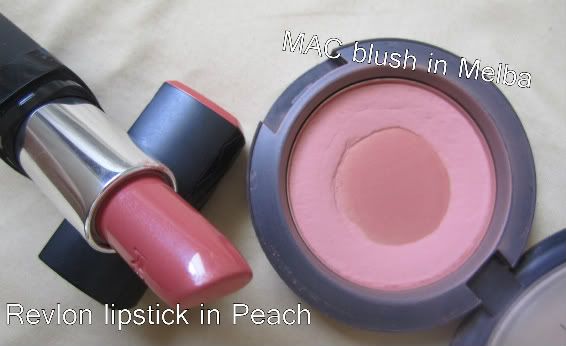 Products used:
eyes:
-NYC Individual Eyes eye shadow palette. I used the primer.
-MAC Hello Kitty Lucky Tom eye shadow palette
-NYX eye shadow in Highlight
-Stila Smudge Pot in black
-Select false lashes
face:
-NYC Skin Matching foundation in medium to deep
-Almay Bright Eyes concealer in medium
-MAC Mineralized Skin Finish Natural in medium/deep
cheeks:
-MAC blush in Melba
-Milani Mosaic blush in Afterglow
lips:
-EOS lip blam in Summer Fruit
-Revlon lipstick in Peach
Watch my video tutorial to see how I did this look




XOXO,
Becky