I'm so hardcore. I just spent an hour and a half cleaning all my makeup brushes today. It's a mix of brushes I use the most and brushes that were just eating dust on my makeup vanity (big ew!). The big brushes took a lot of my time. It took forever to wash the soap out, and I washed and washed until I stopped seeing bubbles.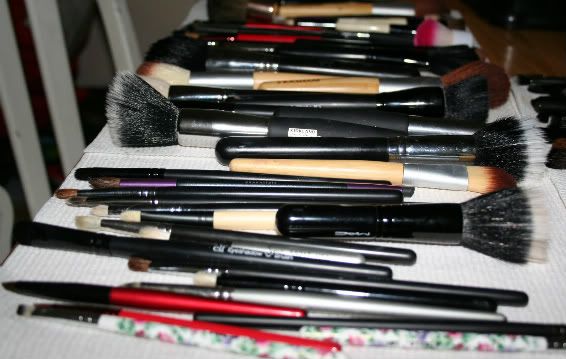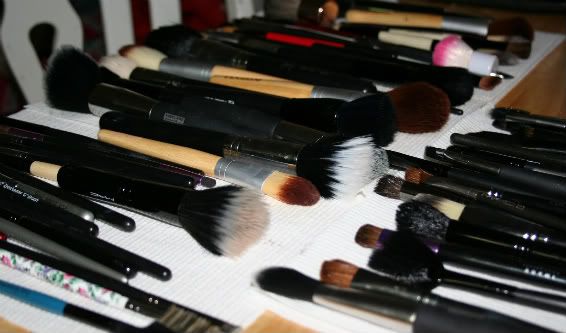 My makeup brushes are a variety of brands from Costo Borghese (my fav!), Eco Tools, Coastal Scents, E.L.F, Crown, Studio Tools, Essense of Beautuy from CVS, a few MAC and Sigma Makeup.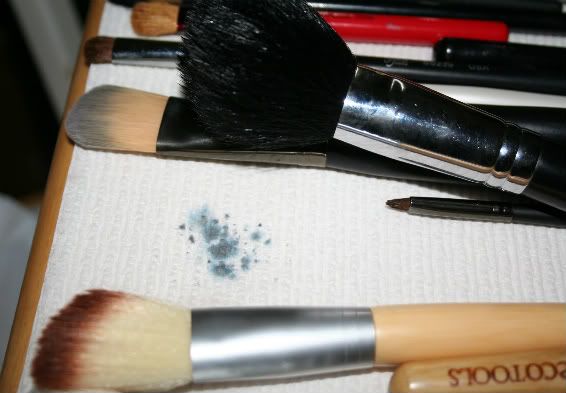 Speaking of Sigma...I don't mean to bash their brushes, but I've always had a problem with their big powder brush. I've had it for 2 years now and I have not used it, not even once because it still bleeds blue dye when its drying. I lost count of how many times I washed it and I'm not sure why it still bleeds...sucks! Do you guys experience the same problem?