I've been trying a lot of makeup from
NewYorkColor
and their
"Liquid Lipshine"
are my current favorite lip glosses. You would not believe it came from the drugstore. Not that drugstore makeup are not good. I'm a big fan of drugstore makeup, but there's always a misconception that drugstore makeup are low quality and will not compare against department store makeup. Well these lip glosses are amazing and are just as good or even better than a lot of high-end makeup I know.
The colors are opaque and goes on vivid. I love these kind of pigmented lip glosses because they can be worn on it's own instead of just an added gloss on top of a lipstick. The texture is creamy, smooth and doesn't dry my lips. Also, the color stays after the gloss disappears after 2 hours, which is pretty good.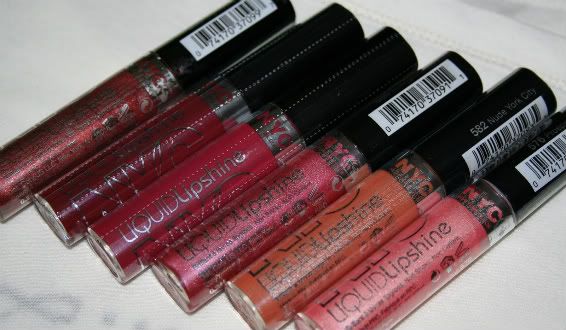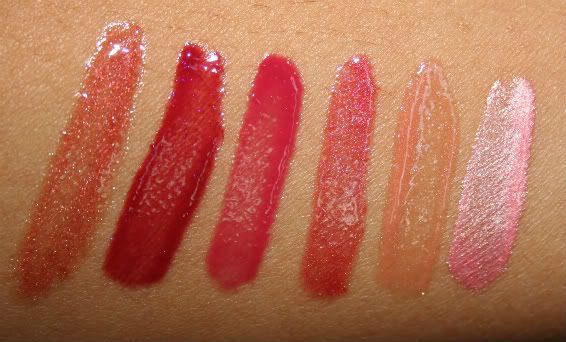 Starting from the left:
1.
Big Apple Spice
- bronze color with fine red and silver flecks.
2.
Wine and Dine
- red wine color with fine magenta flecks.
3.
Midtown Mulberry
- a creamy berry color.
4.
Rivington Rose
- berry rose color with silver, purple and pink flecks.
5.
Nude York City
- natural nude color with fine silver flecks.
6.
Prospect Pink
- baby pink color with fine silver flecks and frosty finish.
I love all the colors and they all look great with my medium skin tone. However, my least favorite is Prospect Pink. It looks too frosty, almost metallic which I don't like. Other than that, I definitely recommend these lip glosses to everyone. They're so affordable and such great quality.
price:
$2.49
availability:
drugstores
Don't forget to
Like
NYC on Facebook
HERE
DISCLOSURE
:
A sample of this product was given to Everyday Makeup blog for editorial purposes, either directly from the manufacturer or from the agency that works on behalf of the manufacturer. All reviews on Everyday Makeup blog are the honest opinion of its author and editorial samples do not, in any way, affect the outcome of product reviews.