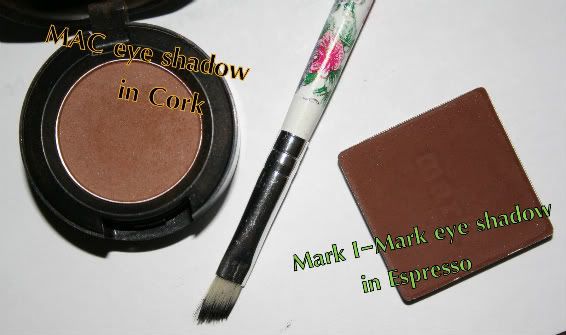 This video tutorial will show you how I fill in my eye brows using eye shadows. I use 2 shades of brown, MAC eye shadow in Cork (
$15
Buy
HERE
) and Mark I-Mark eye shadow in Espresso (
$5
Buy
HERE
).
I mentioned in the video that I'm not a big fan of really thin eye brows. I'm not trying to offend anyone who has thin eye brows. I don't like it because it makes me look old and gives my face an angry look.
I hope you find the video helpful
I am currently using NYC Browser Brush-On Brow Kit, which is my new favorite way to fill in my eye brows. Read my review
HERE
.