Amber of Stafford Springs, CT submitted this super cool and sparkly Lady Gaga Look. I love the all the glitters and sparkles. It's such a fun look.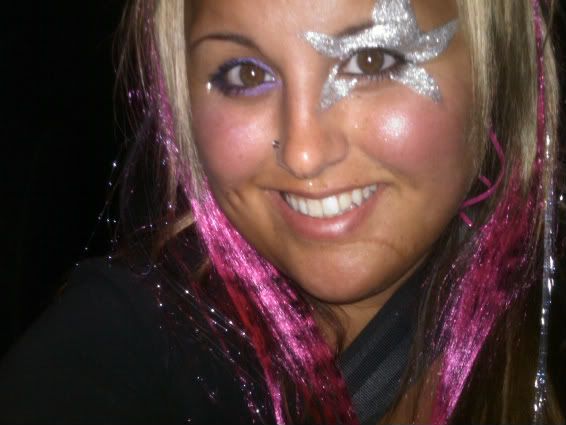 NYC products used:
-NYC City Curls Curling Mascara
-NYC City Duet eye shadow in Island Sunset.
- NYC Jet Black classic eye liner pencil
You have until October 27th to submit your own Halloween Look for a chance to win $100, $50 and $25 worth of New York Color goodies. Click HERE for more info.