Thank you for everyone who supported my New York Color Halloween Giveaway. I will announce the winner before this weekend so make sure you stay tuned.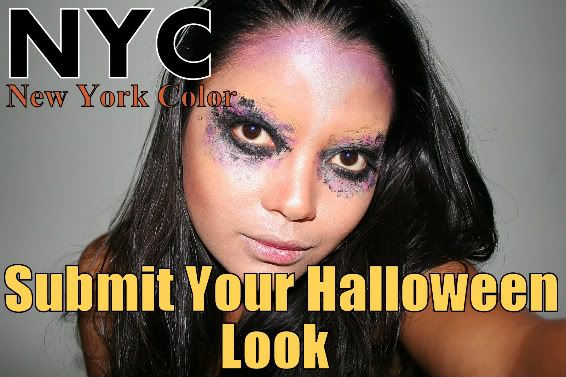 Now, I'm back with another opportunity for you to win more New York Color cosmetics. I'm excited and so pumped to announce that NYC or NewYorkColor has partnered with Everyday Makeup Blog to look for the most creative Halloween look. If you guys remember, I did an Evil Fairy makeup look using all New York Color. Now it's your turn to show us what you've got. All you have to do is
create your most crazy, cool and fun Halloween look using at least 1 or 2 NYC makeup
,
take a photo
and
submit it to rebekkah.celeste@gmail.com.
Then have your friends and family vote for you!
Yes, once all the entries are in, I will post them all on my blog, and I will have a voting poll on the side bar where you get to vote for your favorite Halloween look.
There will be
3 winners...
-
The most votes will be
First Place
and will win
$100
worth of NYC cosmetics.
-The second most votes will be
2nd Place-
will win
$50
worth of NYC cosmetics.
-
3rd Place
will be a
random draw and will win
$25
worth of NYC cosmetics.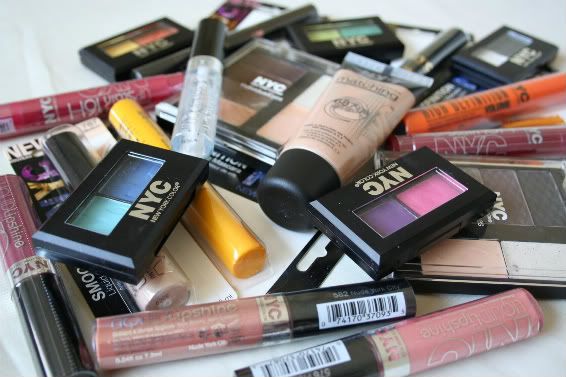 But before you begin, again, we ask one thing...
You must use at least 1-2 NYC makeup and state what they are and how you used them in your look.
Here is an EXAMPLE of what your entry/email should look like...
Subject:

NYC Halloween Makeup Entry
"EVIL FAIRY "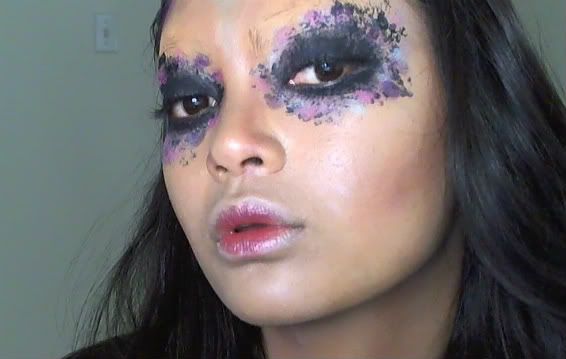 1. NYC Volumizing High Definition mascara- Applied sloppy and smudged around the eyes.
2. NYC City Duet eye shadow duo in Island Sunset- Applied in random patches around the eyes between the mascara smudge.
Submit your entry

to

rebekkah.celeste@gmail.com

starting

NOW
End date
is
Oct 27, 2011 12am PST
Voting begins
Oct 27, 2011
GOOD LUCK to everyone and we look forward to seeing all your Halloween makeup looks
Oh, and don't forget to sign up for New York Color e-newsletter
HERE
for updates, product release, discounts, giveaways and many more ^_^
LIKE them on Facebook
HERE