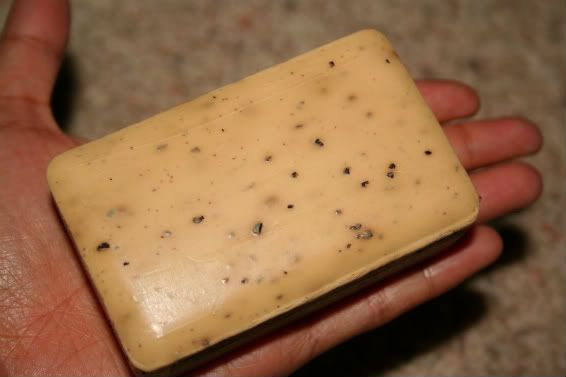 I was given an opportunity to try Reviva Labs Seaweed soap. I was very excited about this product because first, I'm a sucker for soaps and second, it has seaweed that I've never tried before. I've had seaweed in my sushi and spam musubi, but seaweed in a soap? This is the first!
According to Reviva Labs...
"Instead of animal tallow (sodium tallowate), common to most soaps, we feature a

pure vegetable base of palm and coconut oils

. Our Seaweed grains' scrub action, which helps remove hidden impurities, has been a family favorite in shower or bath for many years.

In Spain, Seaweed Soap is even used as part of one's slimming or anti-cellulite routine.

It stimulates circulation and helps discharge toxins. It's a soap both men and women will love.

Benefits: 100% vegetable base; added scrub action - great for use in an anti-cellulite program; no animal fats!

" (Taken from RevivaLabs.com)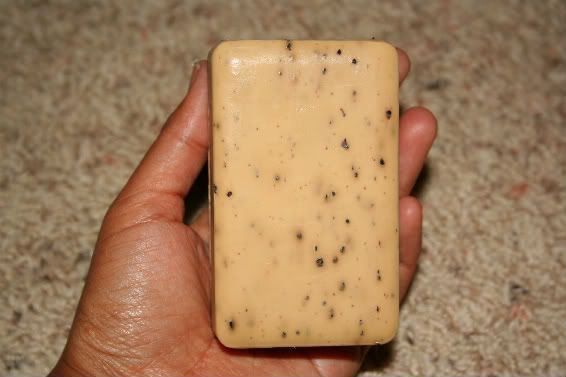 Isn't weird to know that most soaps are made of animal's tallow or fats? It makes me cringe a bit whenever I hear it. But it's true. Animal's fat is used to give soap it's bubbly and creamy lather, hardness and conditioning property. Revila Labs Seaweed soap is different. Like what the description says, it's made with vegetable base palm and coconut oil and seaweed grains making it completely vegetarian friendly.
What I like...
- I love the seaweed grains! One side of the soap had more seaweed grains than the other side. The side with more grains felt rough on the skin, so you might want to use the other side with less grains if you just want a mild exfoliation. I actually prefer the rougher side of the soap. I especially like it when I scrub it on my back like it's scratching it...Ahhhh it felt so good!
-It has a nice clean scent..not flowery, fruity or anything irritating to the nose.
-It lather's very well.
-It doesn't make my skin dry.


What I don't like...
-I know I've only used it for two days, but I honestly can't point anything I don't like about it. Maybe just be careful because the seaweed grains are really rough. But I like it...rough haha!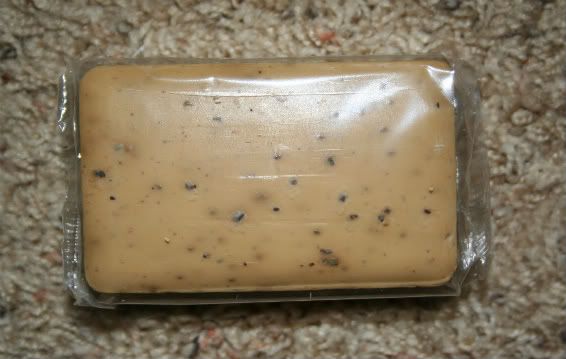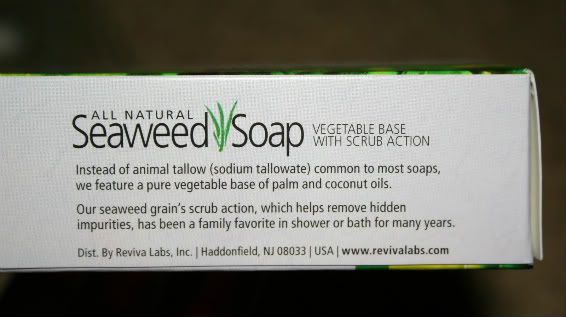 DISCLOSURE
:
A sample of this product was given to Everyday Makeup blog for editorial purposes, either directly from the manufacturer or from the agency that works on behalf of the manufacturer. All reviews on Everyday Makeup blog are the honest opinion of its author and editorial samples do not, in any way, affect the outcome of product reviews.