More entries have been submitted to my NYC Halloween Makeup look. I'm so happy. I want to stress that I'm so proud of these girls for creating a makeup look they've never done before. Both said it was a bit of a challenge to create a look out of their normal routine, but had so much doing it. I'm glad this contest brought out the creative side in them!
Vyvy of
http://missvyvy.blogspot.com/
created a
"Sweet Alice"
look. It's sweet, whimsical and so pretty. Doesn't she look so cute and innocent with her big doll like eyes and baby pink lips? I love it!
NYC products used:
1. NYC Liquid Lip Shine Lip Gloss in Prospect Pink- Applied on top of a pink lipstick to help make it shine.
2. NYC Natural Eyelashes in Model 973 Black- Placed on top of my lashes for maximum length.
3. NYC Volumizing High Definition mascara-Applied on my eyelashes to help blend in with the false lashes.
Jean is a wife from Louisiana, and she created a
"Psycho Ghoul"
look. She looks so CREEPY...in an awesome way of course! Wouldn't want to mess with her. I love it.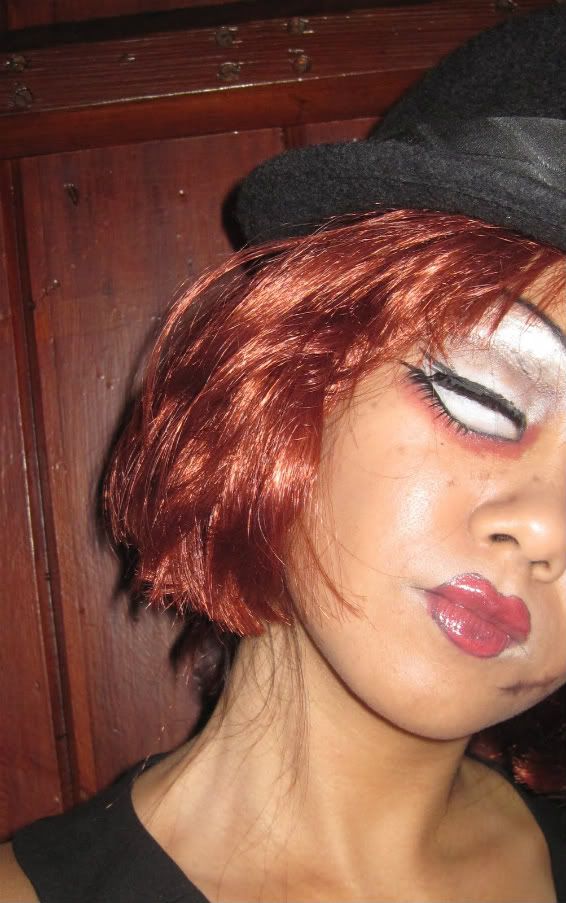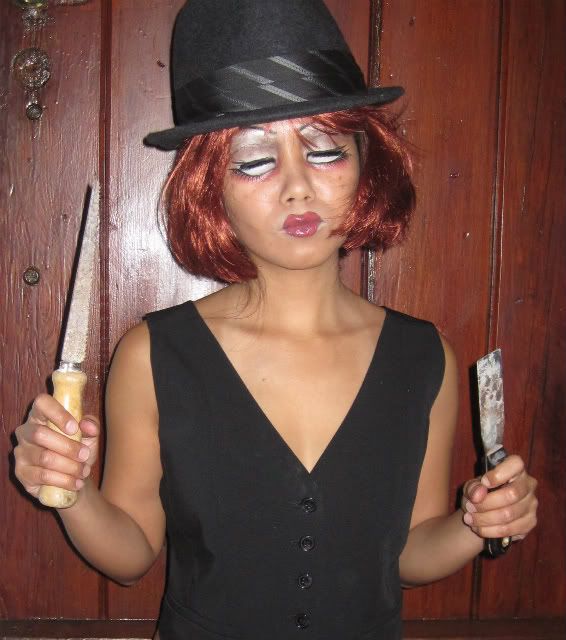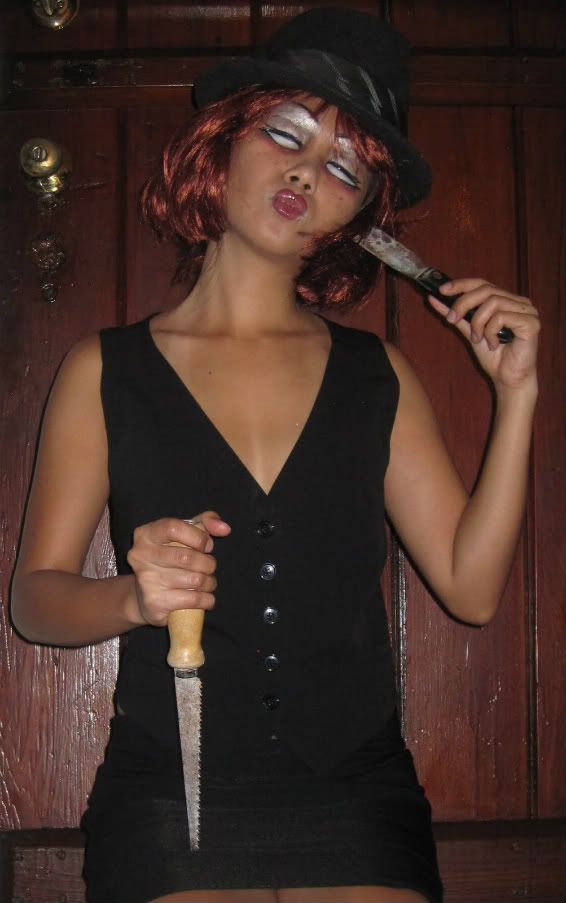 NYC products used:
-NYC liquid eye liner in black used to create lines on the eyes.
-NYC Smooth Skin Loose face powder in Naturally Beige applied all over the face to set foundation.
-NYC Roll On lip gloss in Strawberry applied on top of the lip color for a nice glossy pouty lips.
Submit you Halloween Makeup look
HERE
!!!