We have few more days to go and it's Christmas!!! I'm so excited. My plans are to spend Christmas Eve with my family, then Christmas day with Kiko's family. I just wanna eat, eat and eat and surround my self with love. Oh, and I wanna open my present from Kiko already. I hope it's a waffle maker. I wanna make some chicken and waffles!

Just wanna share some photos from Monday when I hung out with my friend Lian. I took her to Hollywood for lunch. We were tourists for one day. She's such a sweetheart and I had a blast laughing and being silly with her.

We went to Sephora. I was telling her how Sephora is awesome because you can test/play with the makeup before buying. I was showing her the Urban Decay Naked palette and swatched a few shadows. Then, I tried it on her eyes. I brushed Gunmetal on her lids, then blended a layer of Smog and Halfbaked. It was a really gorgeous dark grey bronzey smoky eyes, and she loved it! After the eyes, I moved on to concealer and next thing you know, she had a full makeup on haha...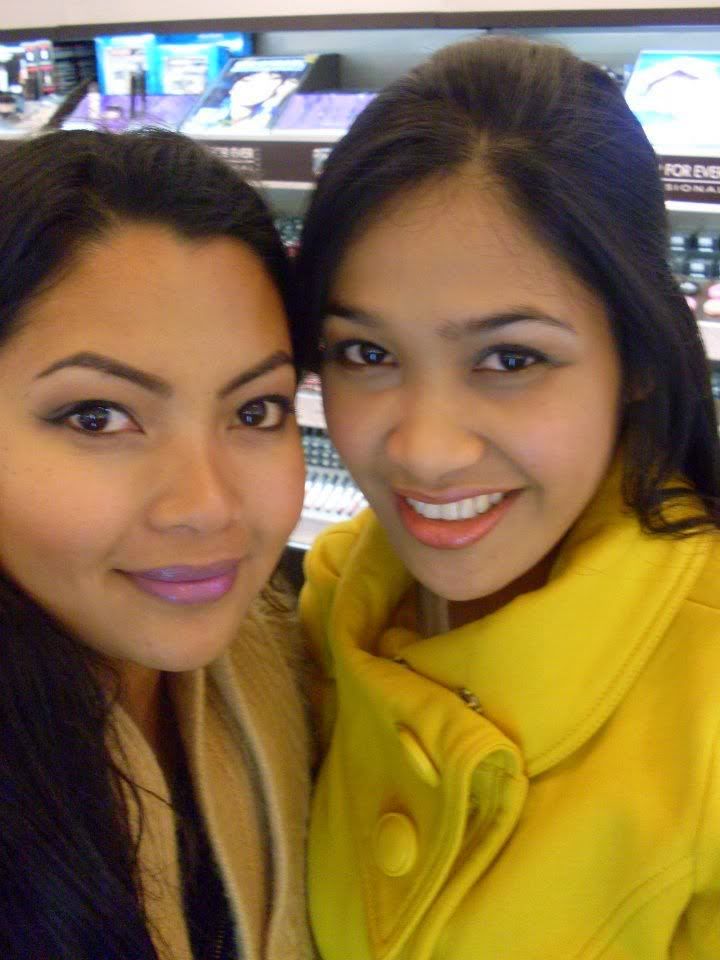 *All the products were sanitized properly before testing*
What's on Lian's face:
-Benefit Industrial Strength Concealer in Deep- This concealed her dark circles like a miracle, WOW!
-Lancome Teint Idole Ultra-
She said it feels so light and fresh.
-Lancome Dual Finish Versatile Powder Makeup
eyes:
-Urban Decay Naked Palette
-MUFE Aqua Liner in Matte Black. It stays on all day!
cheeks:
-Illamasqua blusher in Laid.
This gorgeous rose pink blush is so bright and pigmented, I only needed a little bit.
lips:
-YSL Rouge Volupte Silky Sensual Radiant lipstick in Peach Passion
. It's a rich and creamy peach color with a hint of pink. It looks so amazing on Lian.
The gorgeous deep purple color on my lips is
Illamasqua Intense lip gloss in Move
. It's so pigmented and non sticky!
This is our Before. Lian doesn't have any makeup on, and looks beautiful. I, on the other hand, have tons of concealer and foundation lol. I gotta conceal those imperfections!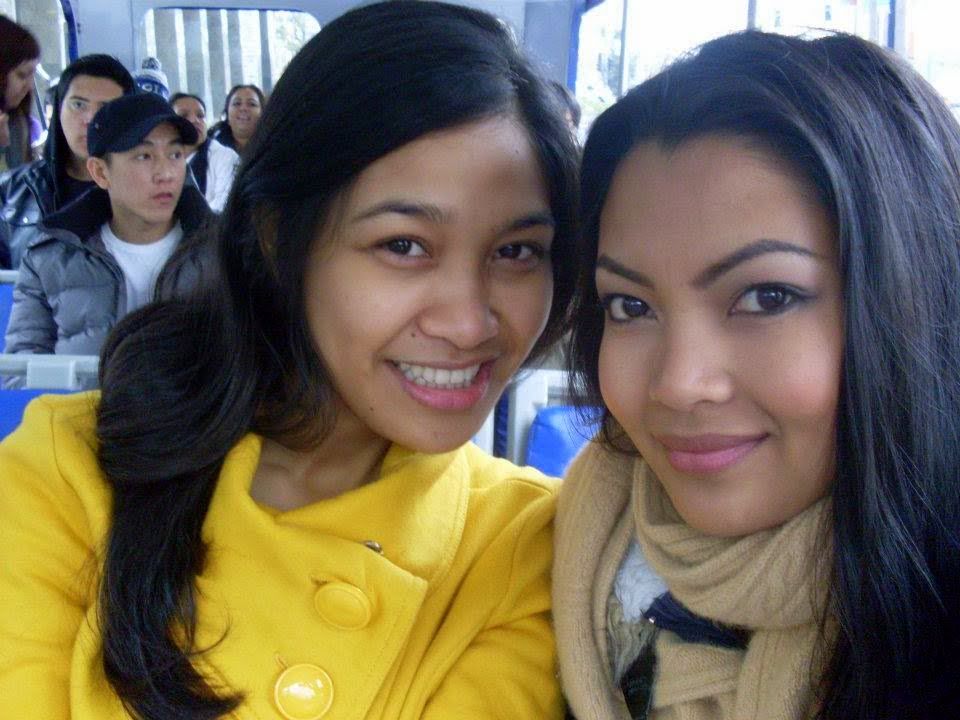 I love her lips!!!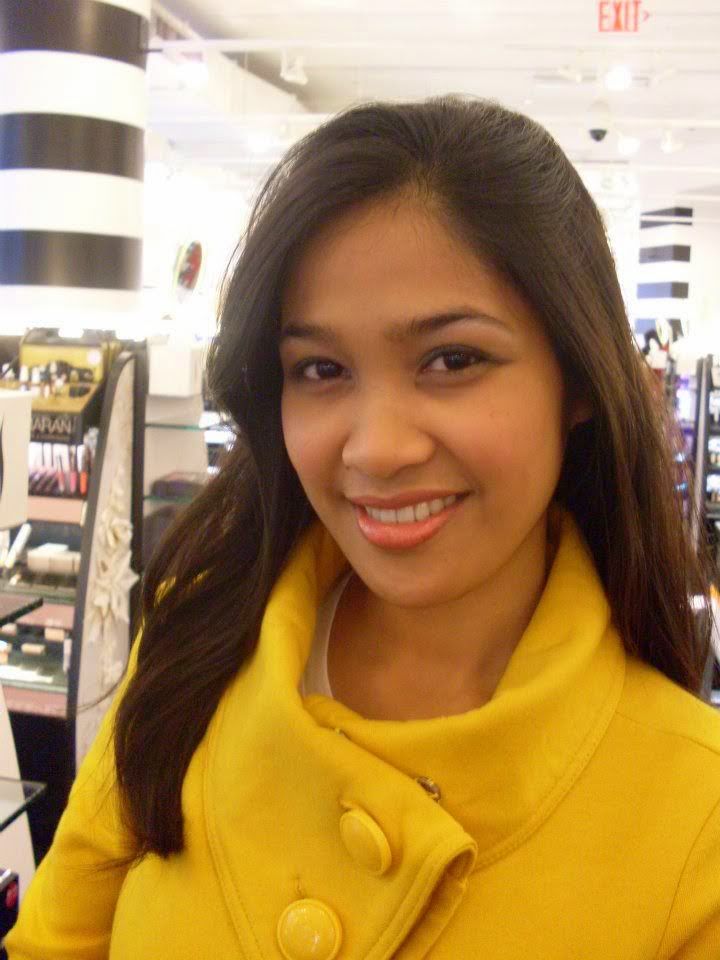 After our mini makeover, we walked around Hollywood walk of fame and took pictures. You can't get anymore touristy than this photo with the Hollywood sign in the background haha. Dang it, I forgot to throw the peace sign!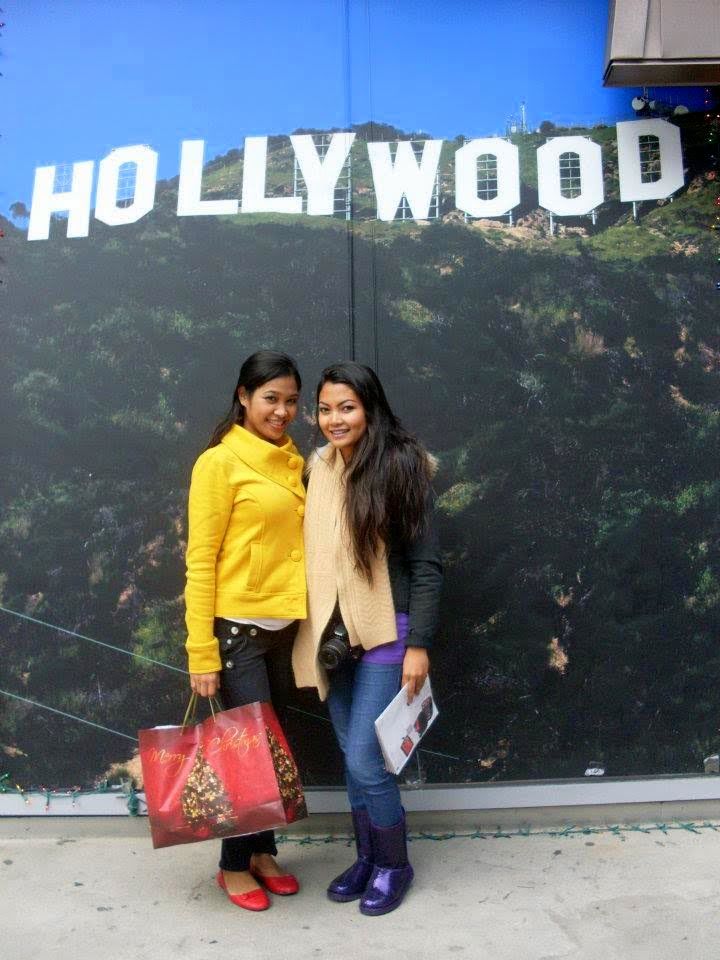 People were looking at me when I took a photo with the star of Tito Puente like they don't know who he is. Hello??? Does "Oye Como Va" ring any bell?
I took her to Buca Di Beppo Italian restaurant for lunch at Universal City Walk. They have good food and fun decor. Lian really liked it.
We shared a Spicy Chicken Rigatoni. It was so creamy!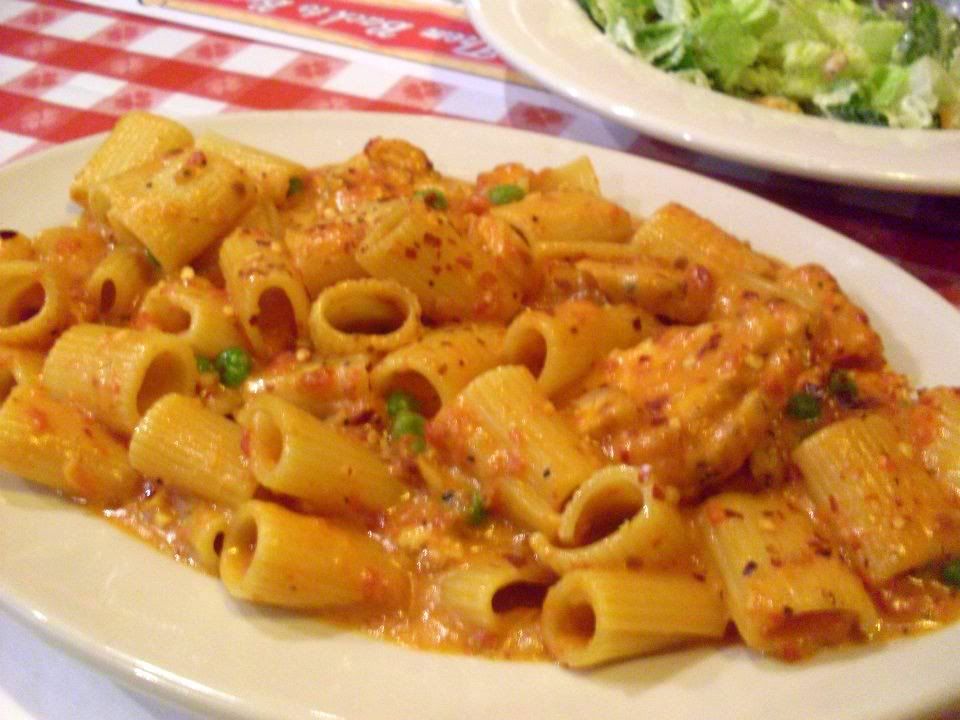 Fried Calamari with Marinara sauce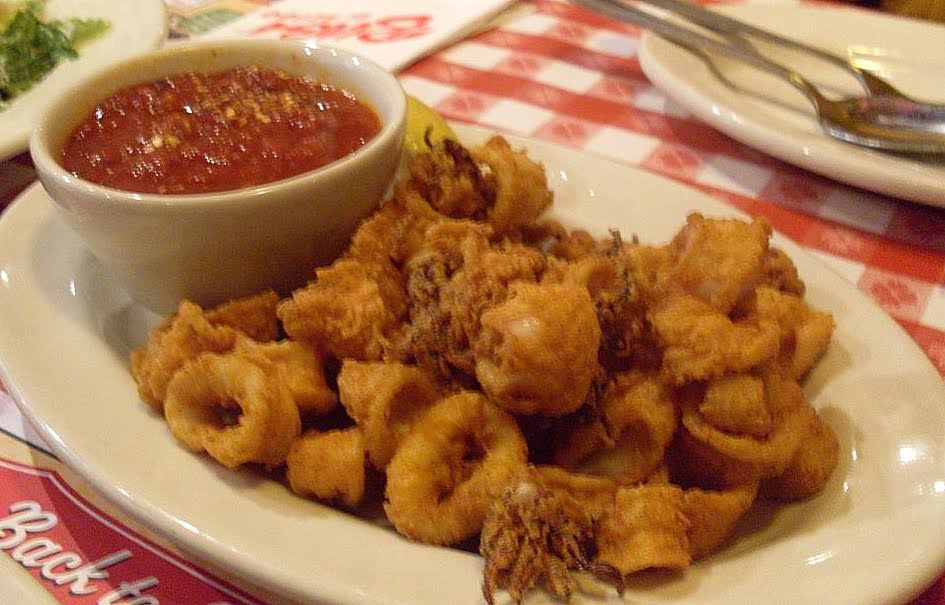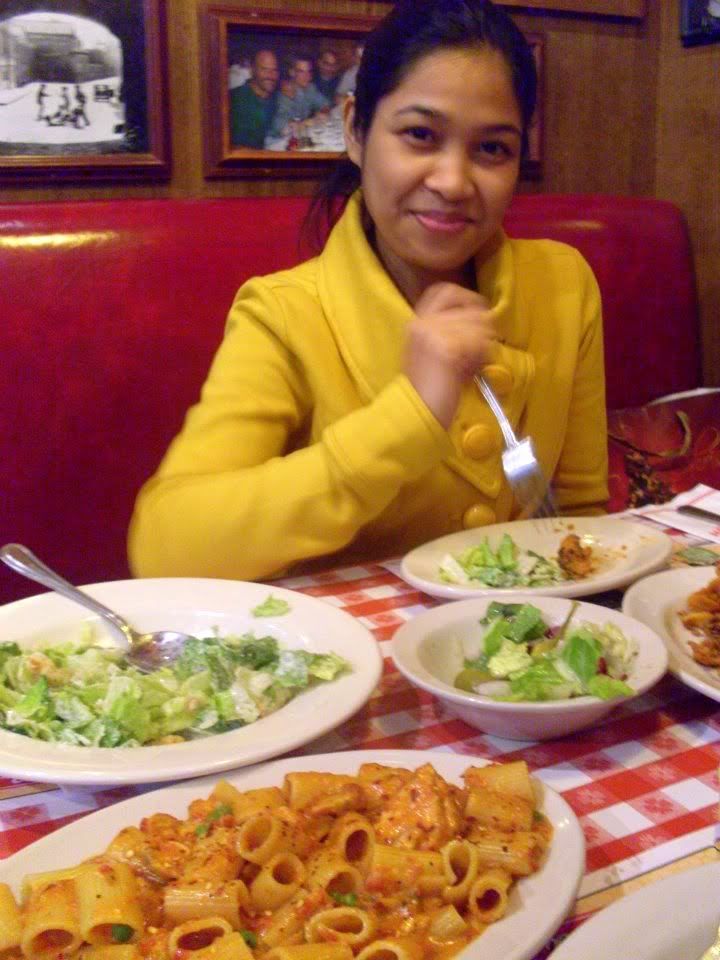 For dessert, I bought chocolate covered Twinkie for us to share. I liked it, but it was way too sweet O_o.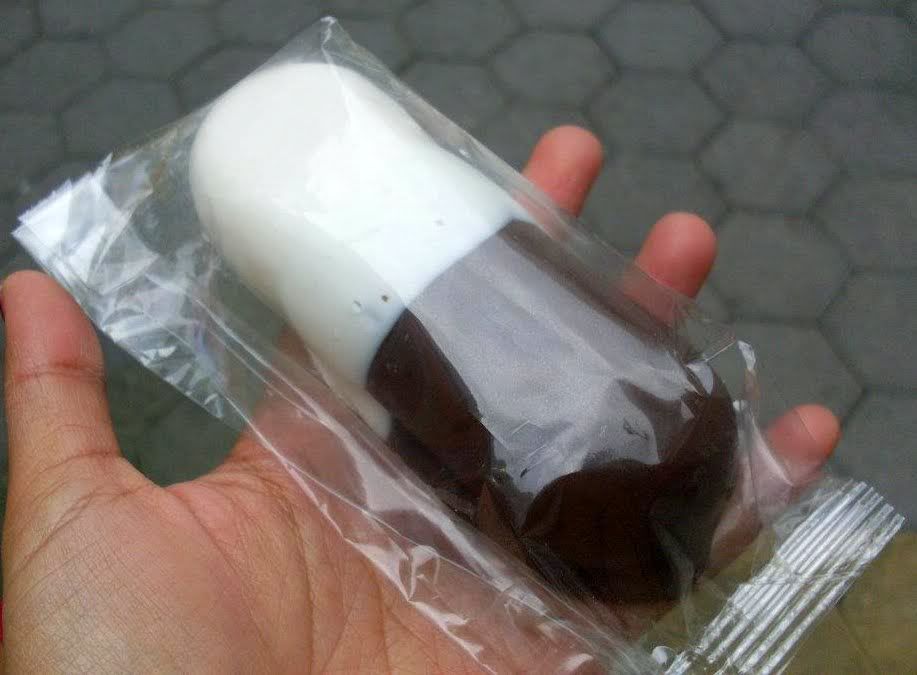 Thanks for stopping by!!!