After seeing
Nouveau Cheap's post
on the L'Oreal 24Hr Infallible Eyeshadow, I couldn't help my self and went right away to my local drugstore and purchased one. She raved so much about it, I wanted to get my hands on it. They didn't have much colors on display and Midnight Blue is the only one that caught my eye, so I bought it.
What also made me curious is that I heard it's comparable to Giorgio Armani Eyes To Kill eyeshadows. I wouldn't know since I don't own one, but if what they say is true, then I sure am happy to have a good dupe.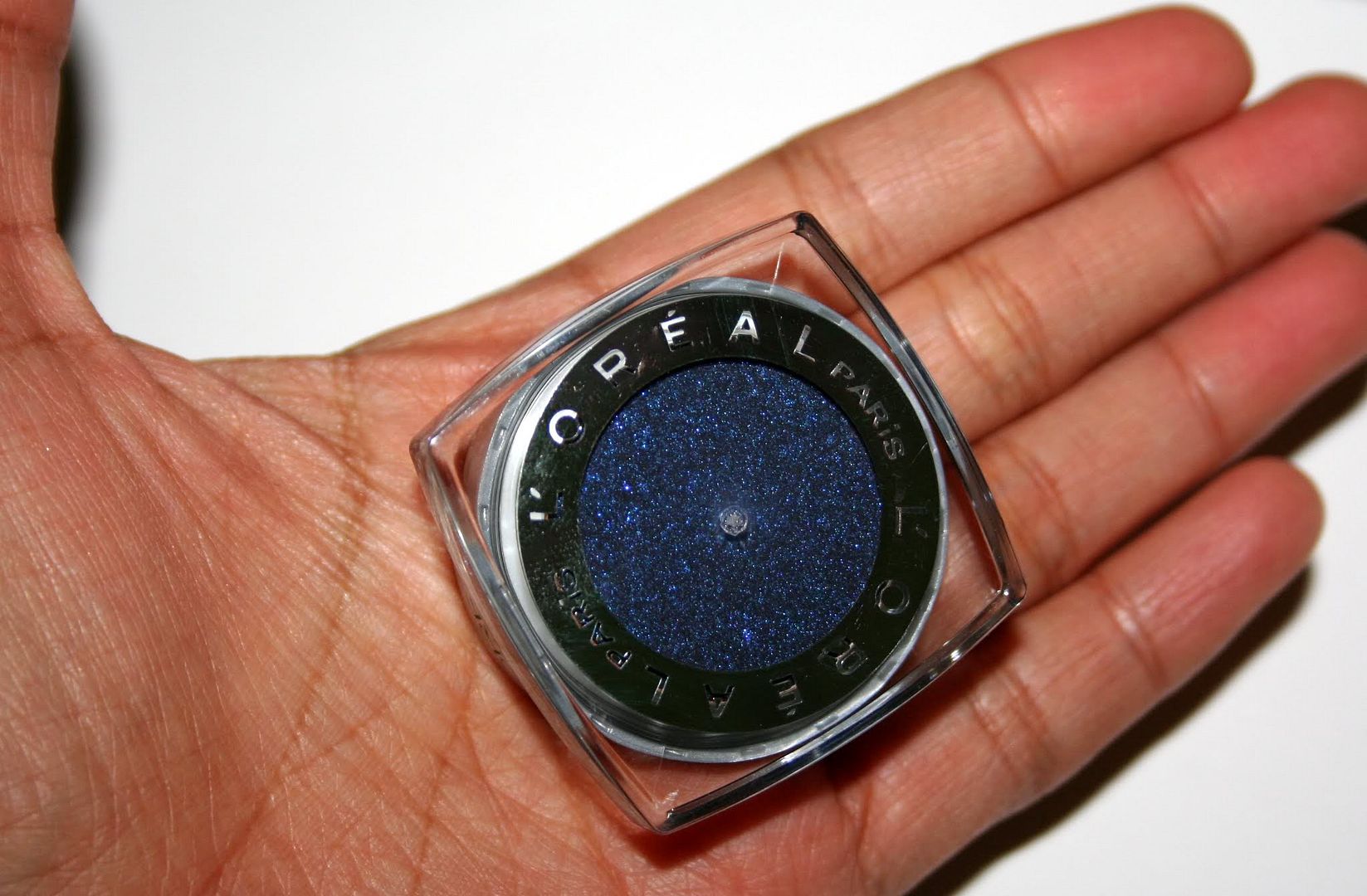 L'Oreal Infallible description (taken from
L'Oreal website
):
"
Infallible Eyeshadows contain ultra concentrated colour pigments, for an intense colour finish. Additional binders (oils) coat and magnify the colour pigments revealing beautiful shimmer and maximized colour. The colour adheres to the eyelid as durably and comfortably as a second skin and lasts for up to 24hrs"
"With a formulation that lies between the comfort of a cream and the ease of application of a powder, infallible eyeshadow melts gently from the fingertips to the eye lid on application. The result is a luxurious, velvety texture."
What I like...
-The color. Midnight blue is a gorgeous navy with blue shimmers. It's even prettier when light hits it.
-The intensity. It's so pigmented and true to color.
-The texture. It's a creamy pigment that feels wet to the touch and dries to a metallic finish. Gaaaahhhh...It feels so smooth, silky and velvety. It's nothing I've I've ever own.
-Longevity. It stays bright and vibrant for a long time about 6 hours without creasing.
-Price. Compare to Giorgio Armani, it's definitely more affordable. I got it for
$8.79
What I don't like...
-It dries too quick, making it difficult to blend. When I applied it all over the lids, for some reason I had a difficult time blending the edge to get rid of the harsh line. I had to use a dense crease brush to blend, and I still wasn't happy with how it looked. It also didn't blend very well with another color, which I was very bummed about. I'm not sure what I did wrong.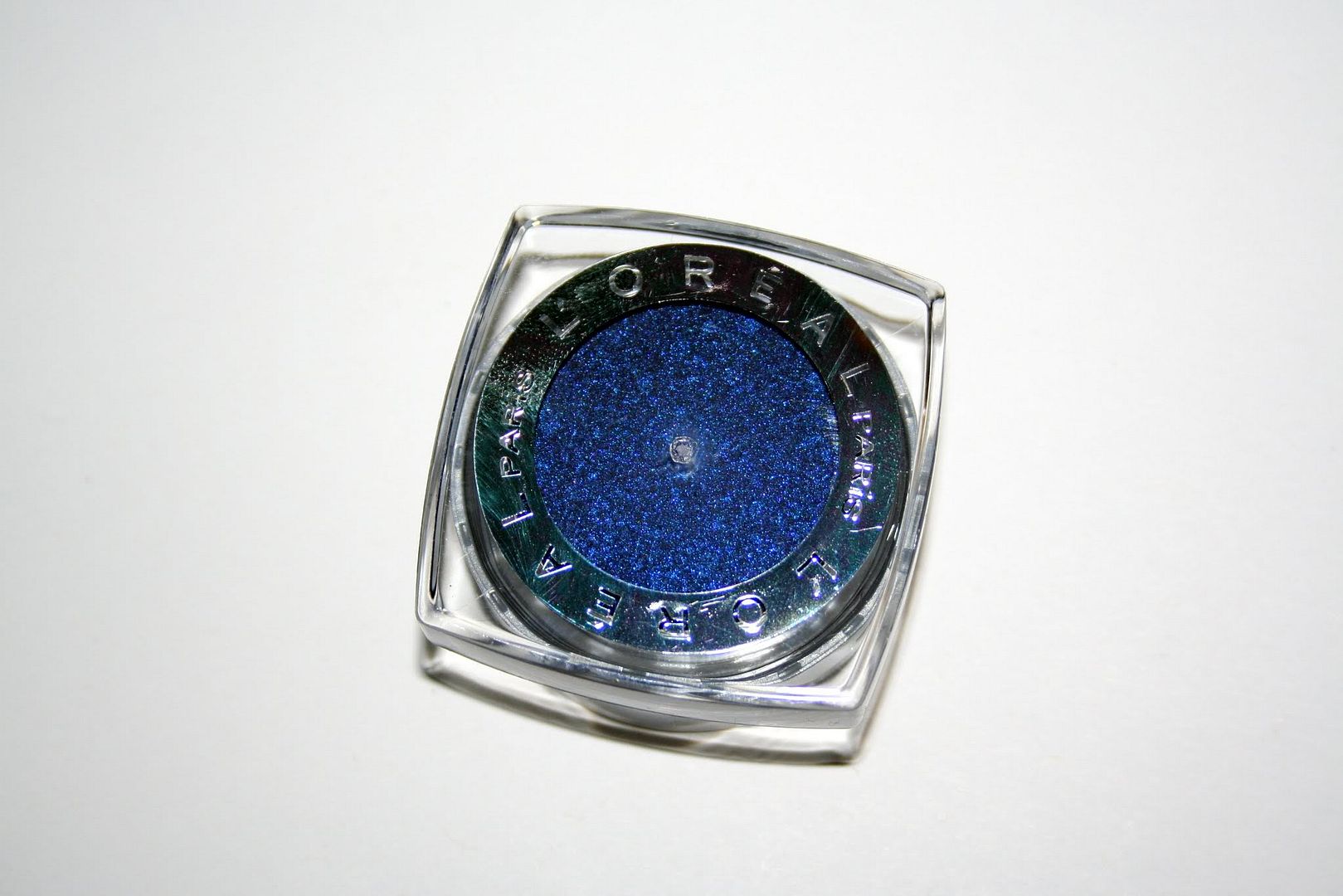 DON'T THROW AWAY the plastic cover
. It presses the pigment and keeps it from drying out.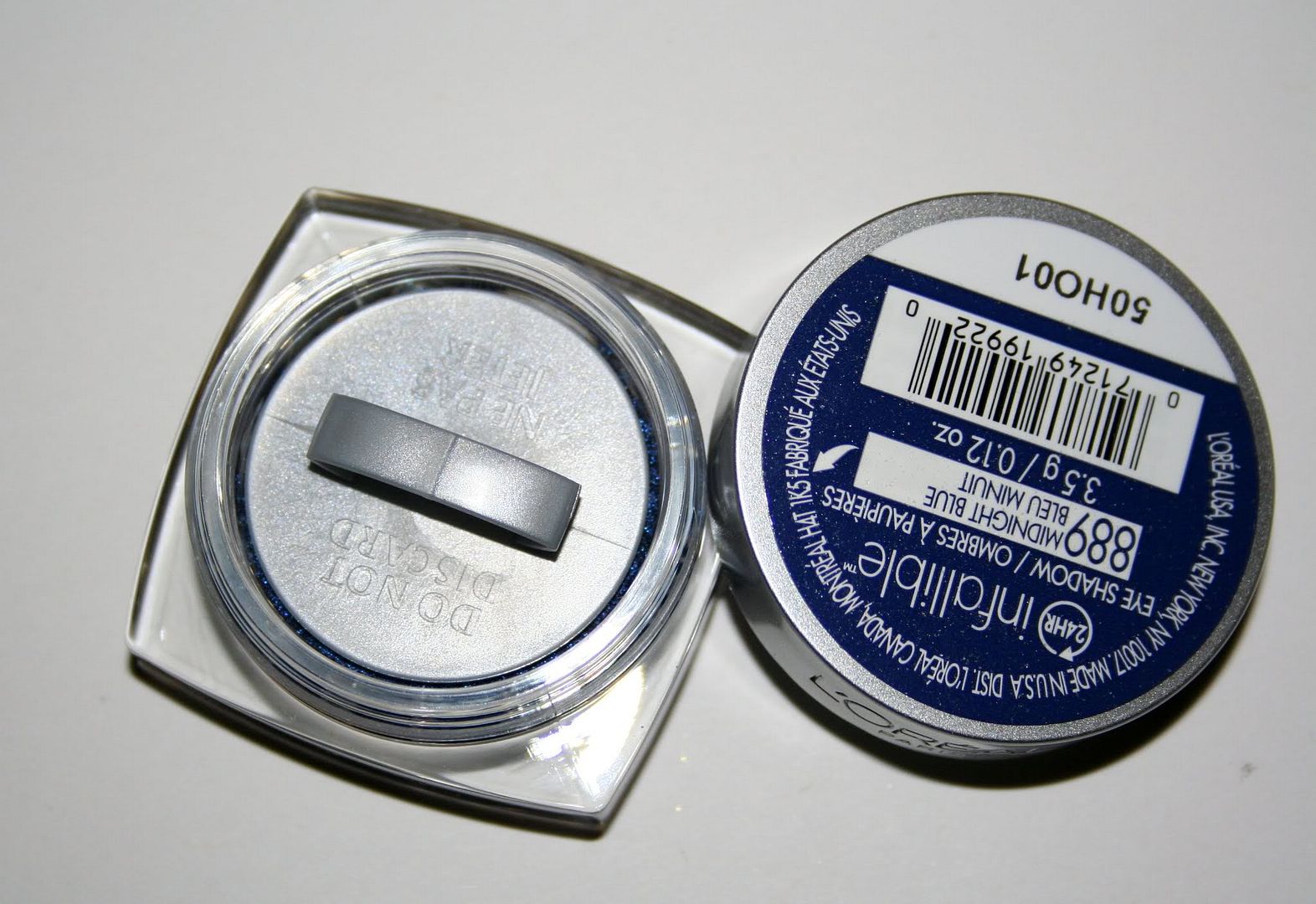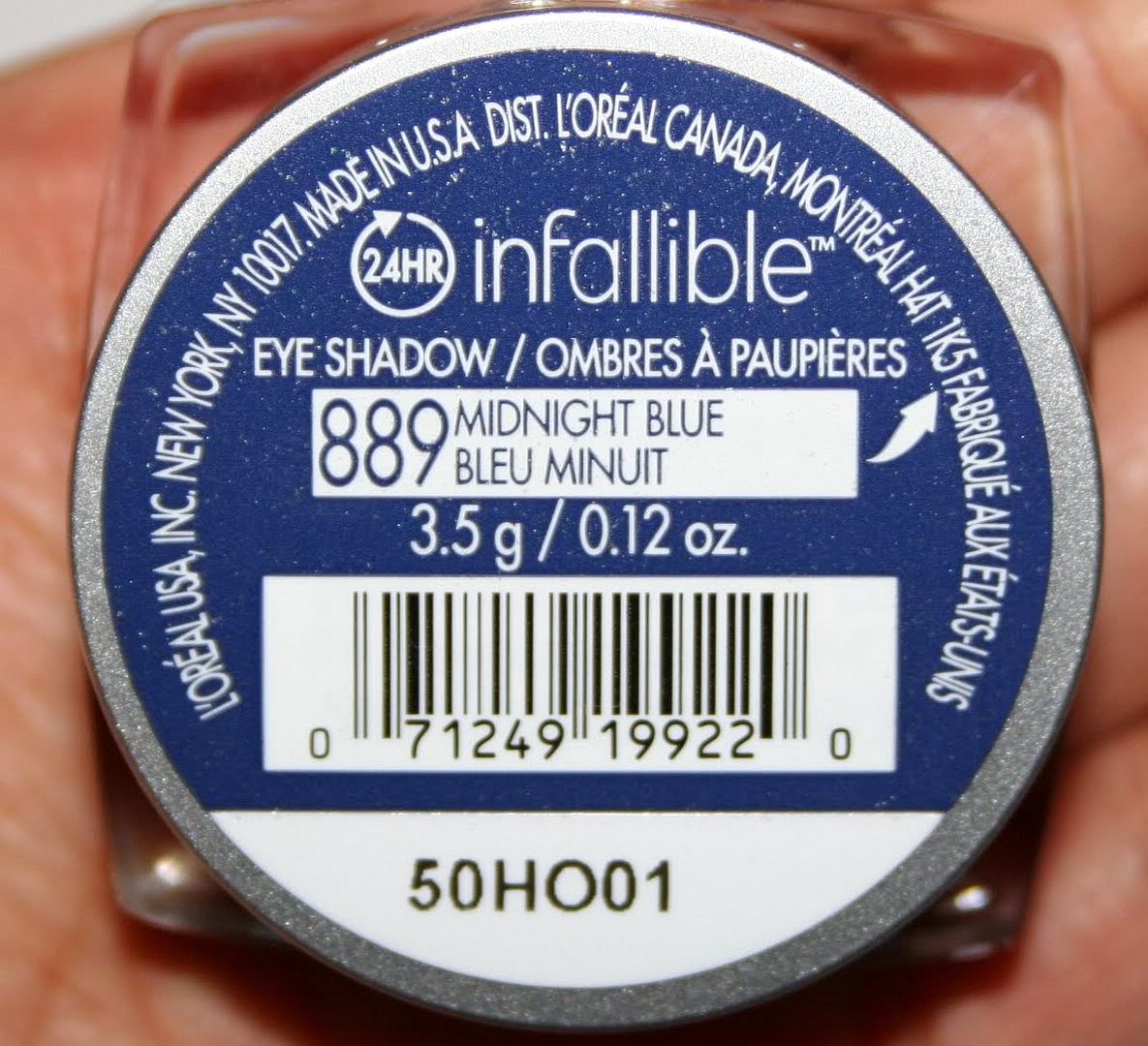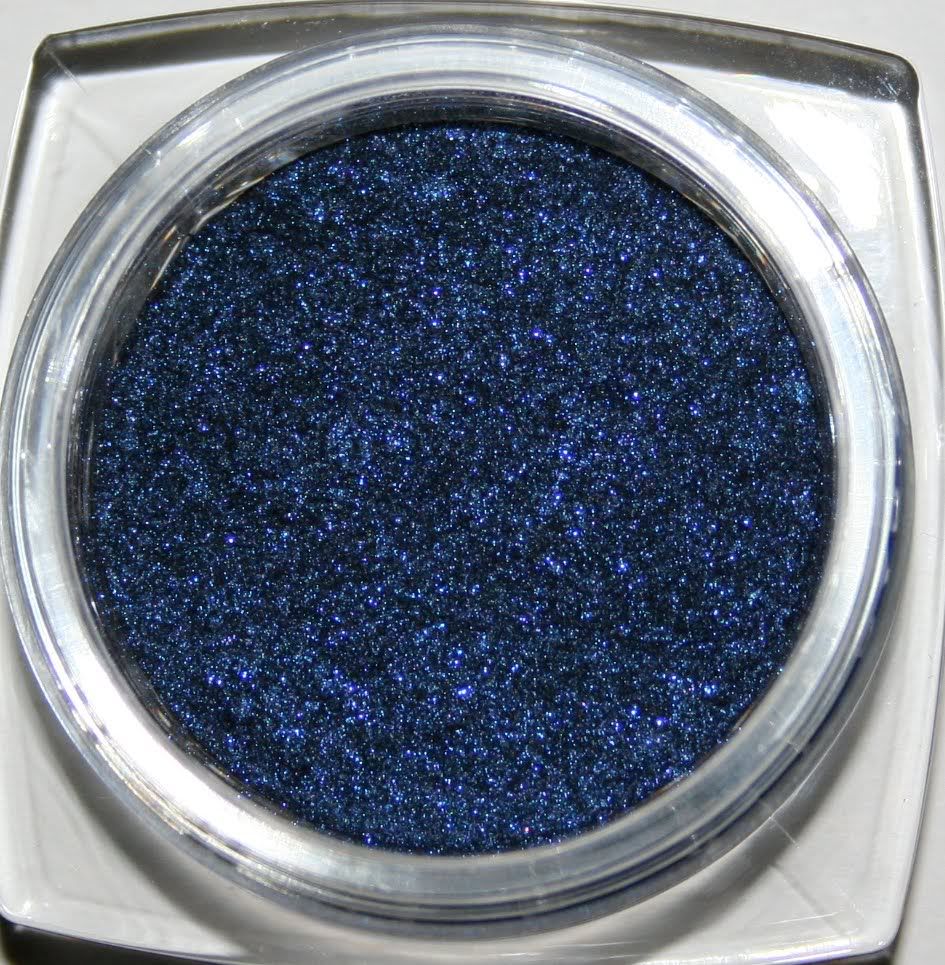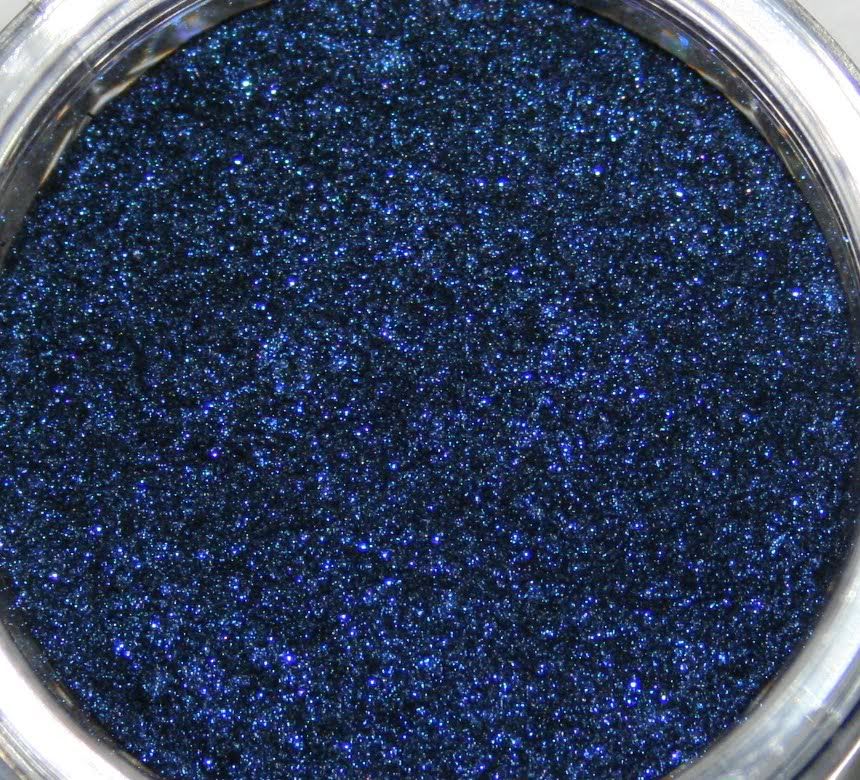 Swatched heavily on the arm without a primer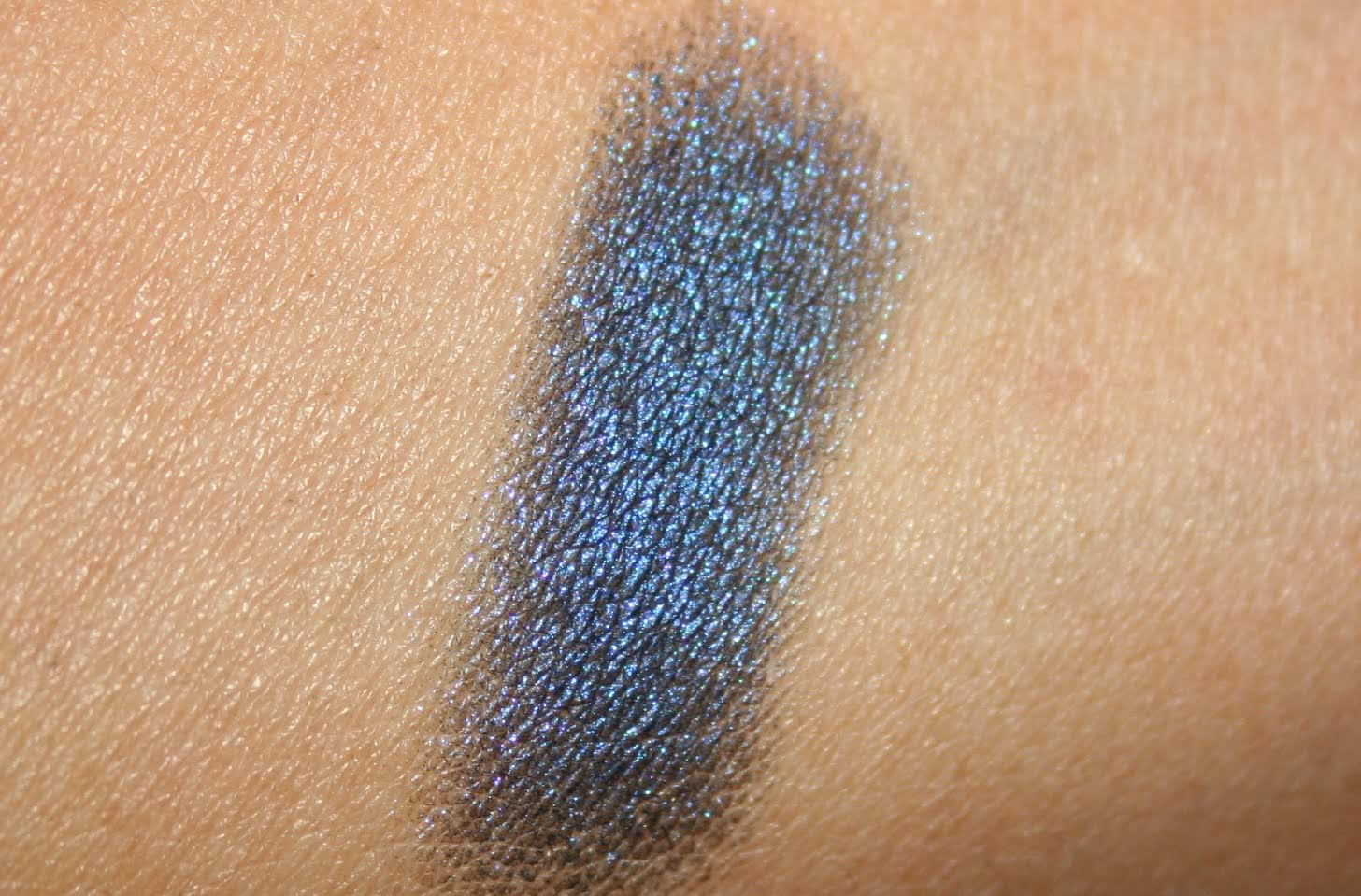 I find it a bit weird that it's more intense when applied with an eyeshadow brush. Usually, when I swatch shadows with my finger, it always comes out more vibrant beccause I'm putting more pressure. But I'm not complaining, it's just something I noticed.


Here's what it looks like on my eyes. I applied it with an eye shader brush. Like what I said, I had a difficult time blending the edge. It dried too quick.

I can't speak for colors in the line. But this is my experience with Might Night Blue, and I wasn't too happy with how it blends. I still like it though. It is after all a beautiful color. Maybe I was doing something wrong with my application. Maybe I should try my finger next time. I'll give it another try and I'll update you.
Do you own the new L'Oreal Infallible eyeshadows? What are your thoughts?