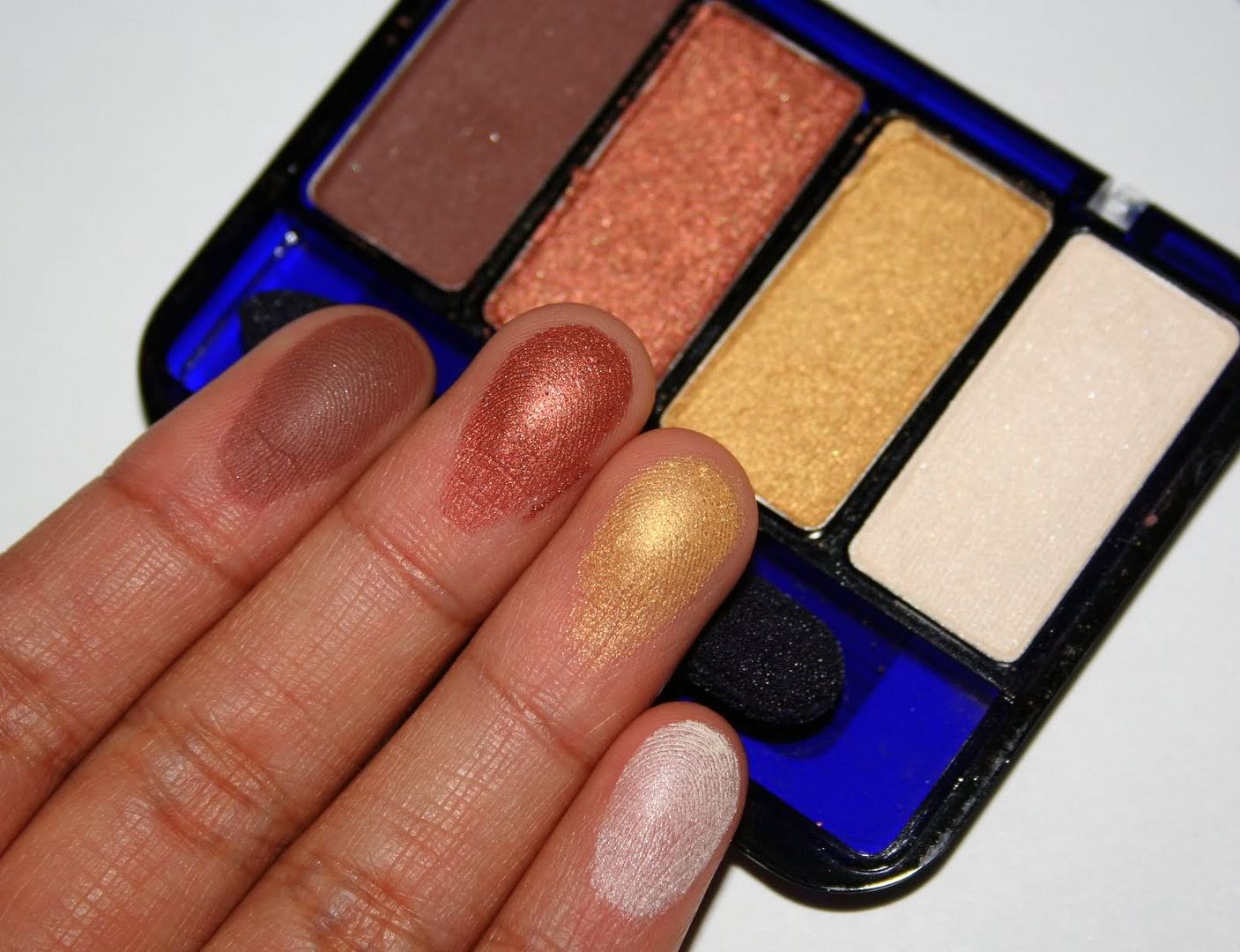 WHO:
Cover Girl Eye Enhancer 4 Kit Shadow in Coffee Shop
WHAT:
An eye shadow quad with complimentary eye shadow colors that supposed to enhance your eyes.
CoverGirl says,
"
This collection of great shades is handpicked by our makeup pros and designed to make your eye look go from day to night. They blend effortlessly to bring your eyes out beautifully, without overshadowing. Experiment using them together or as single shades"
(taken from CoverGirl.com)
retail price:
$5.49
.
(prices vary by location)
My very first eye shadow quad from CoverGirl and I love it! Super affordable and superb shadows! All the colors compliments each other and really enhances my dark brown eyes. I especially love the copper and yellow gold. They are great for an all over lid color. See how I used it to create a beautiful and warm Autumn eye makeup
HERE.