After seeing many makeup/beauty youtubers and bloggers rave about the Urban Decay Naked palette, I finally gave in and got the Naked 2 palette for myself. I know, I know, I don't need another palette, but you don't understand...It's just sooooo pretty! It's also a great deal. The palette cost $50 with 12 full size neutral eyeshadows, which makes the shadows $5 each. Plus, you get a travel sized lip gloss and a blender and shadow dual ended brush. I really love it when high end makeup companies makes makeup palettes because you get more for your money!
It's actually a late birthday gift to myself. I thought, what the heck! I haven't really bought any makeup in such a long time (besides Birchbox and MyGlam every month) so there's nothing wrong with treating myself with a beautiful eyeshadow palette!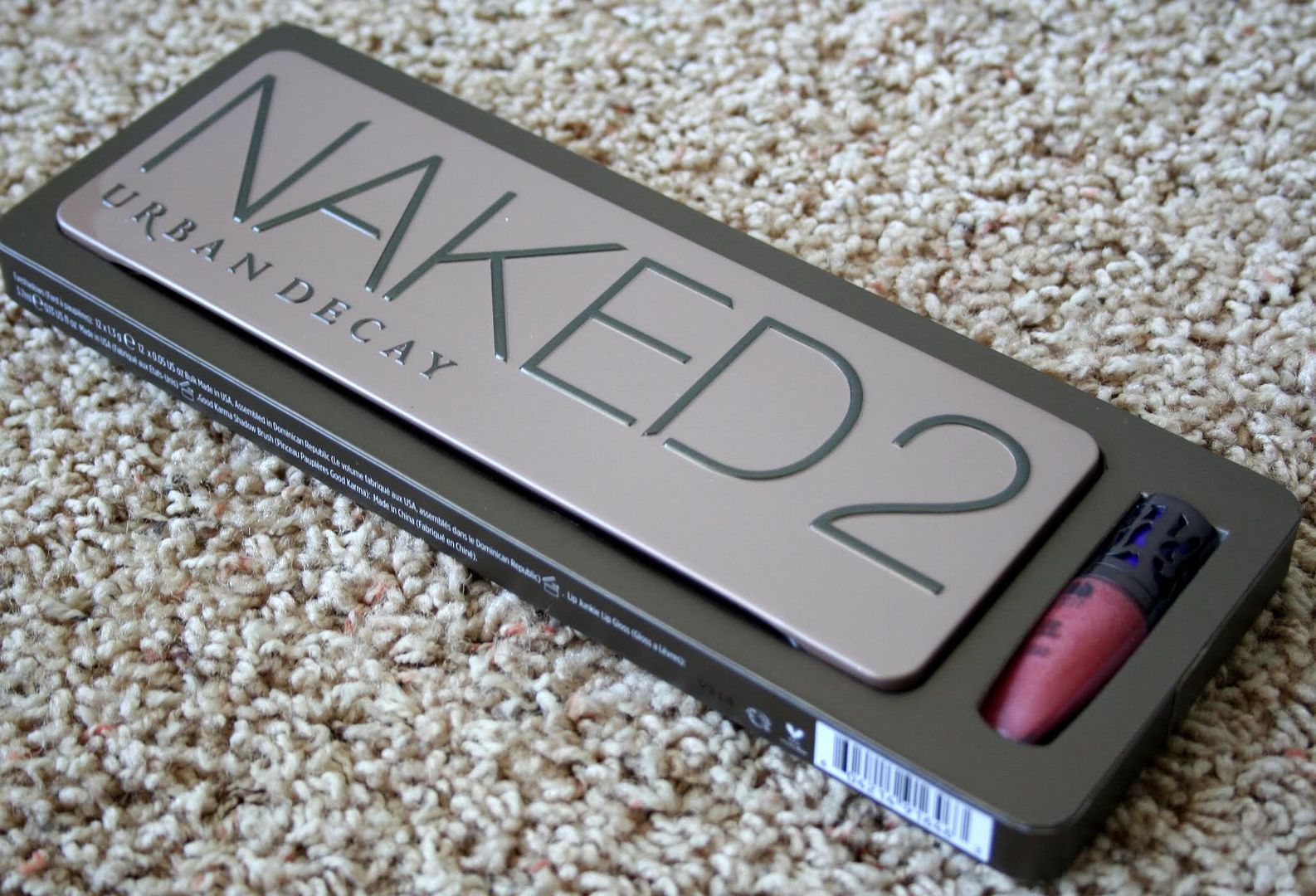 Here are my initial thoughts from swatching and playing with the colors. Also, I don't own the first Naked palette, so I can't do any comparison. I suggest go to
Temptalia.com
for more information.
You get 12 beautiful complimentary neutral colors in one palette, plus lip gloss and a brush. The looks you can create are endless.
I like how there's a mix of shimmers or metallics, satin and matte eyeshadows. It will help you create a well balanced eye makeup.
The shadows are pigmented and buttery soft.
The packaging is great and travel friendly. The metal tin is very sturdy with a little bit of weight to it. I haven't traveled with it yet, but I can tell it will protect the eye shadows well. It also has a mirror! I love palettes with mirror.
The price is great! $50 for everything you get is awesome!
I have Half Baked and Chopper already from previous Urban Decay palettes.
I haven't tried the first Naked palette, but from reading other makeup blogs, I read that some of the colors are very similar from the first one.
I had a difficult time swatching Tease and Blackout (both matte). They weren't as soft as I expected O_o.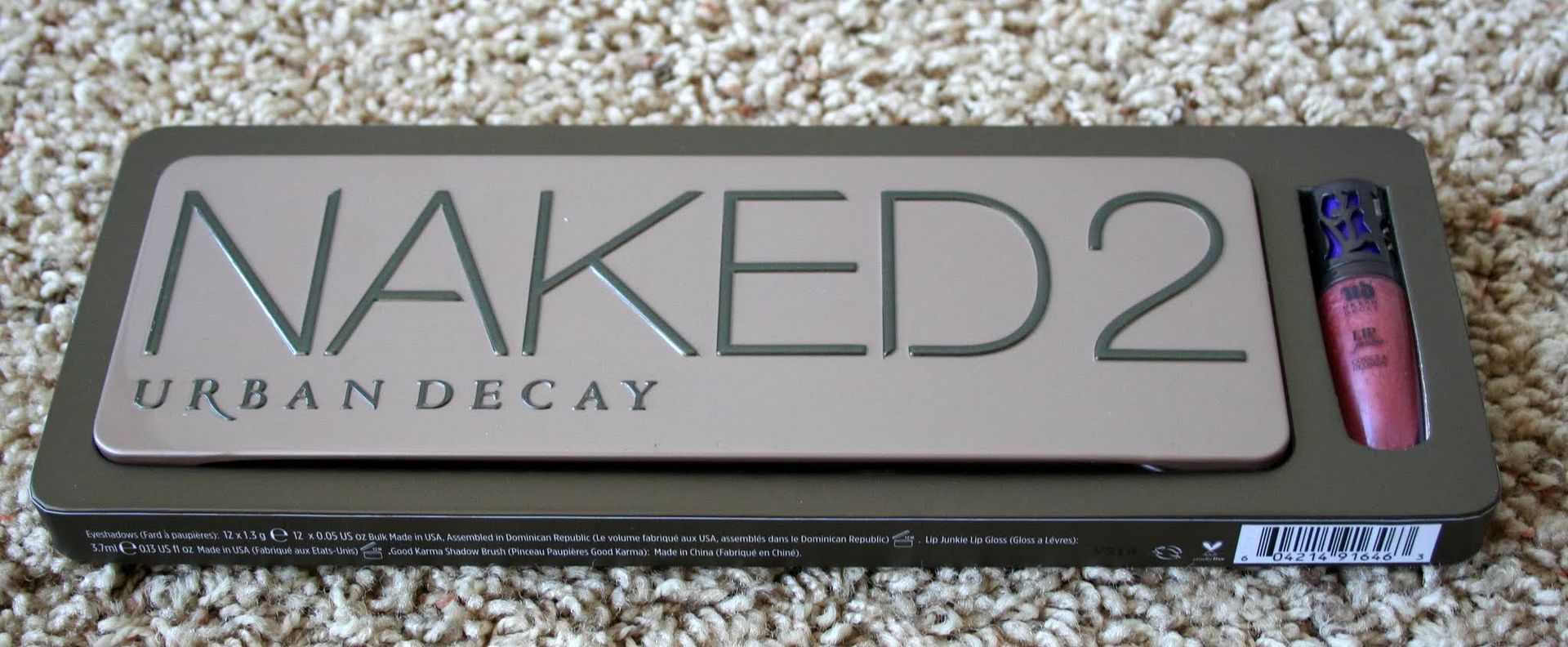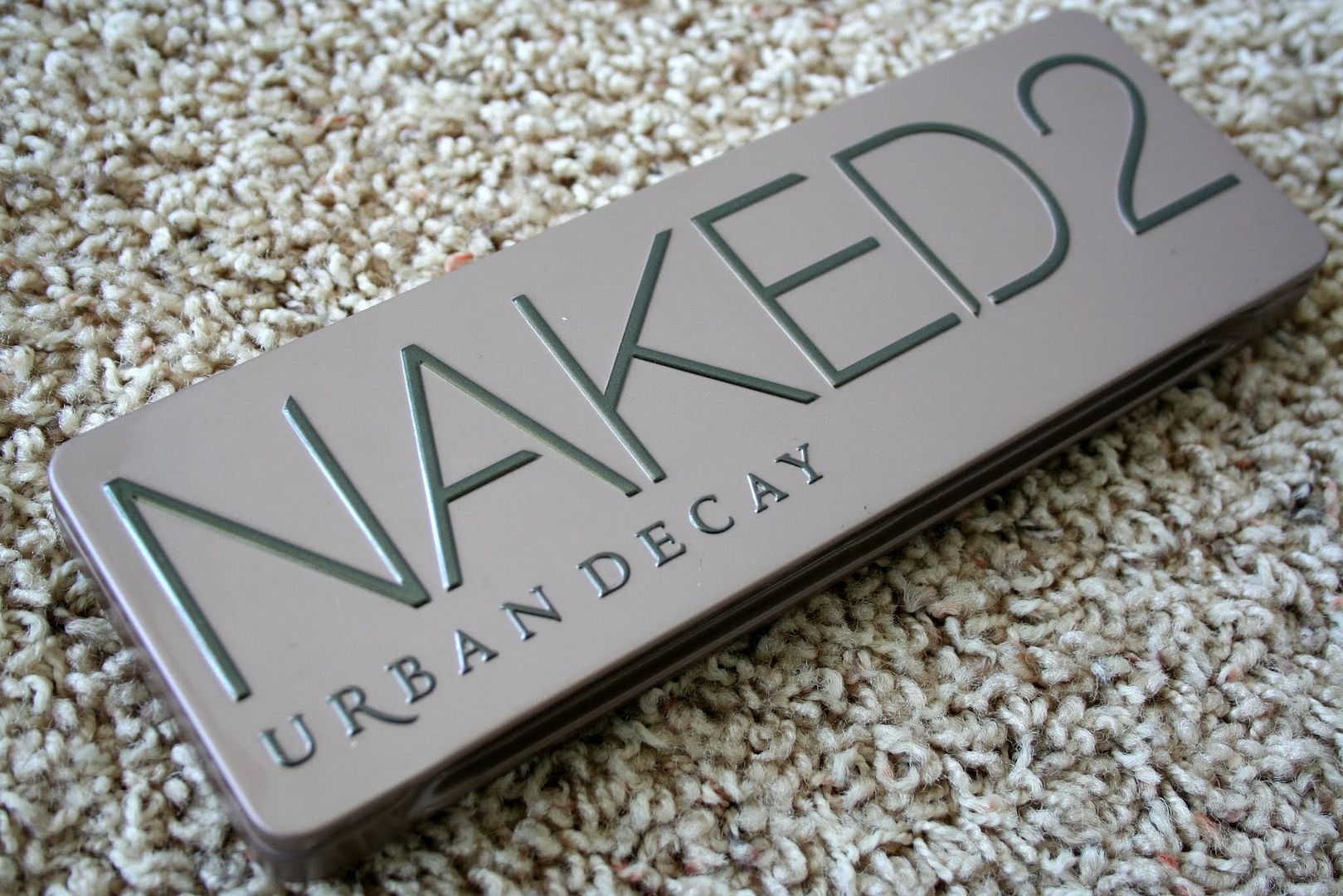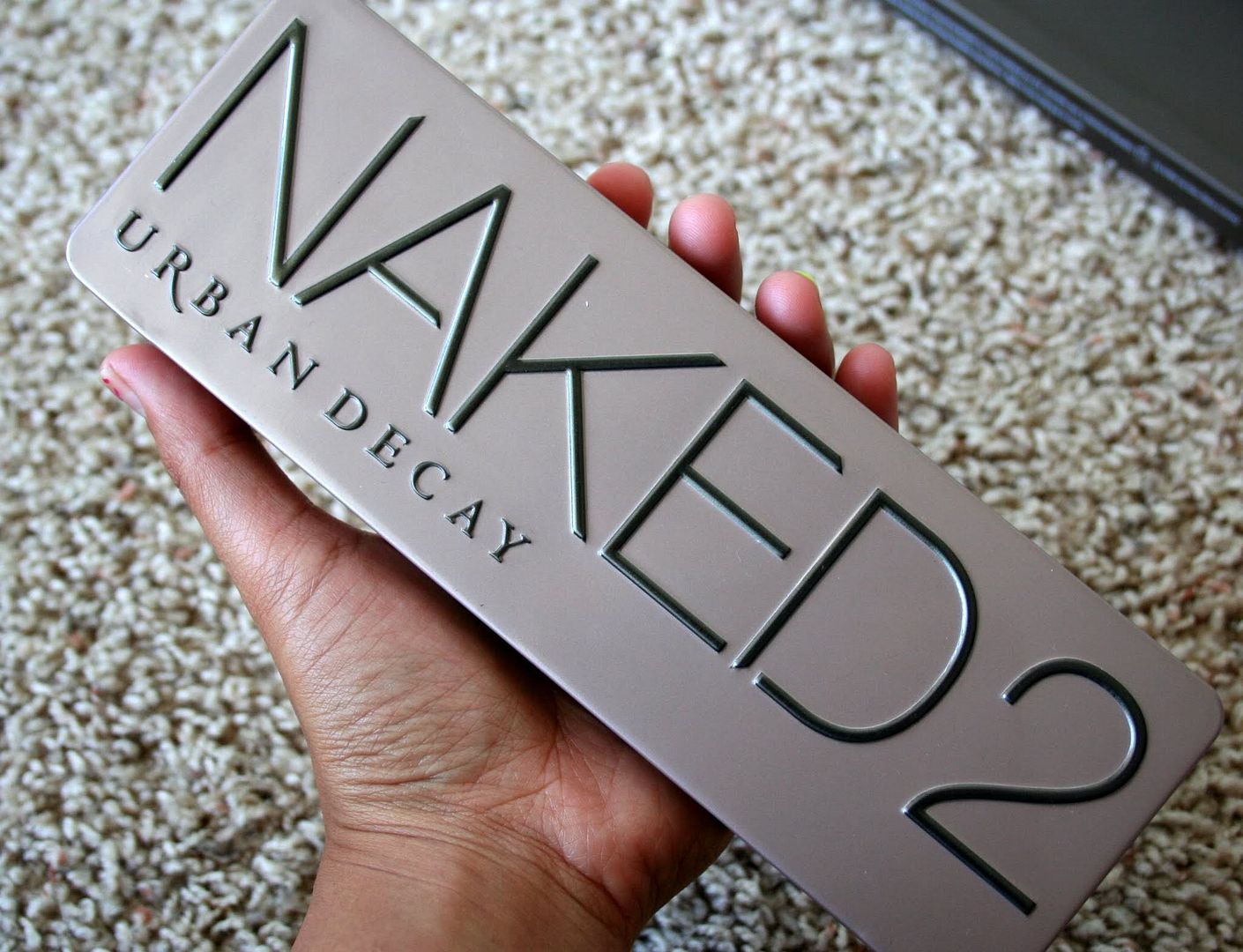 Lip Junkie Lip Gloss in Naked
. Pretty cool packaging huh? It's a pretty nude pink lip gloss that enhances any lip color, adds a glossy finish and plumps up the lips a bit.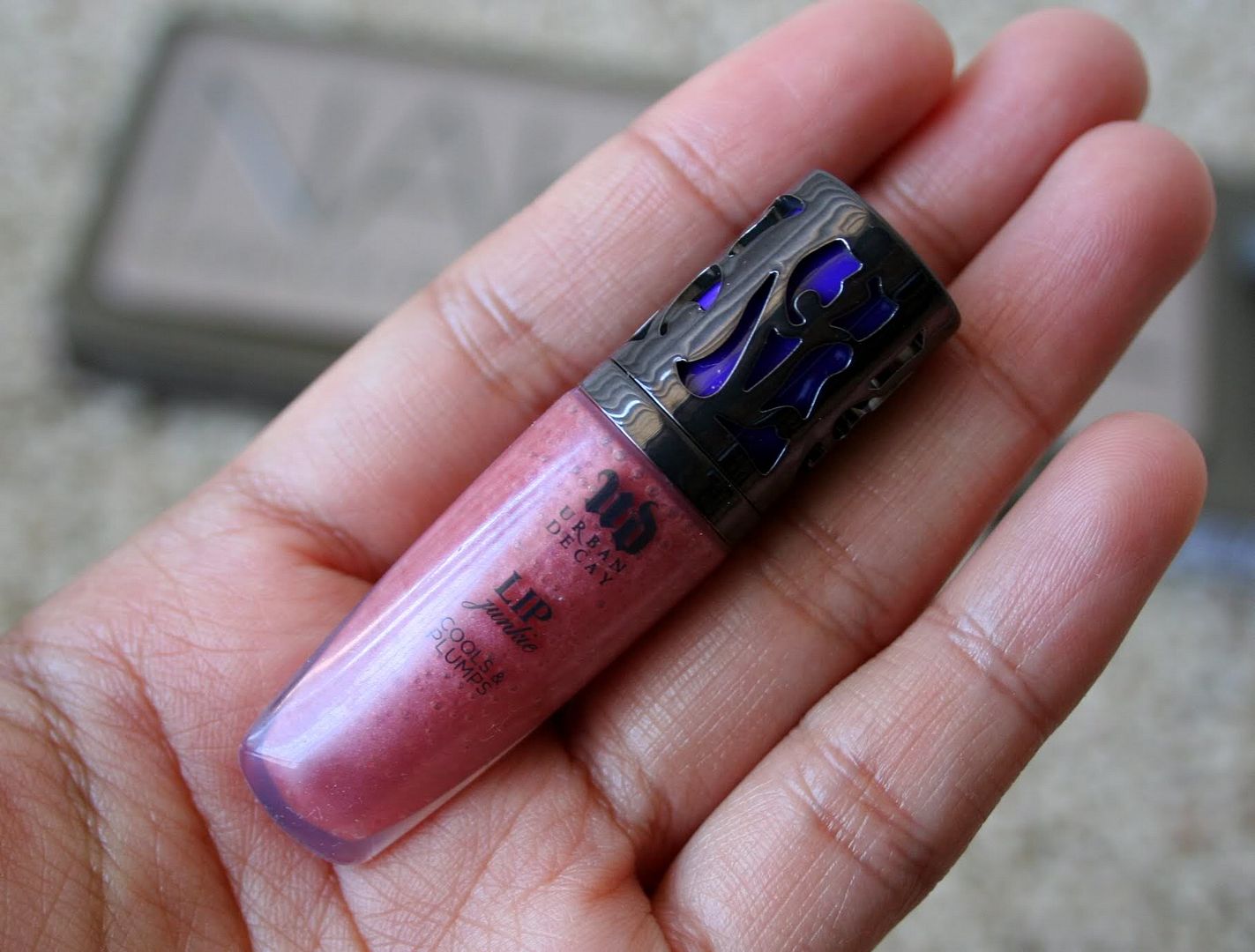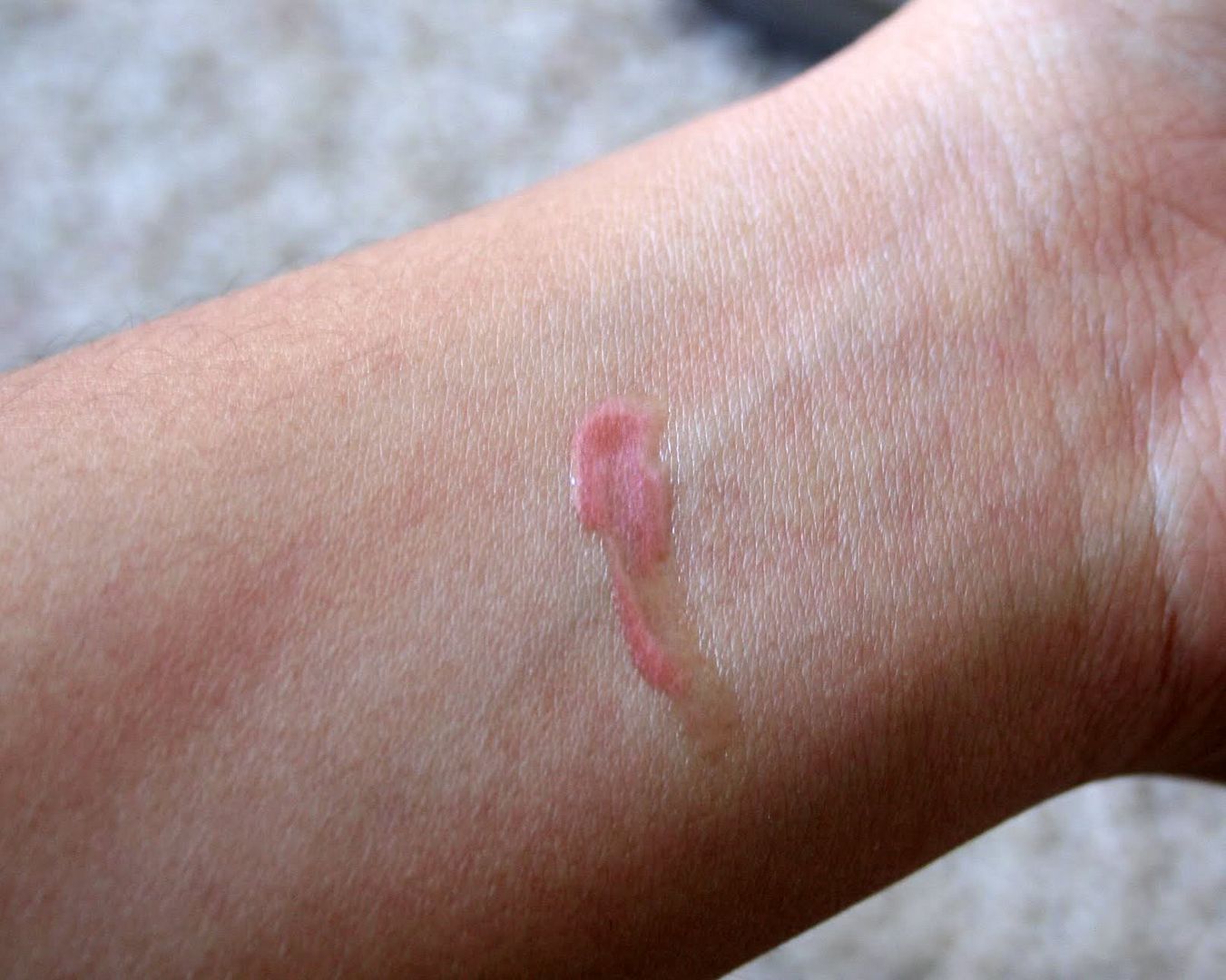 Blender and eyeshadow dual ended brush! The bristles are very soft.
Close up look at the colors and swatches with and without flash.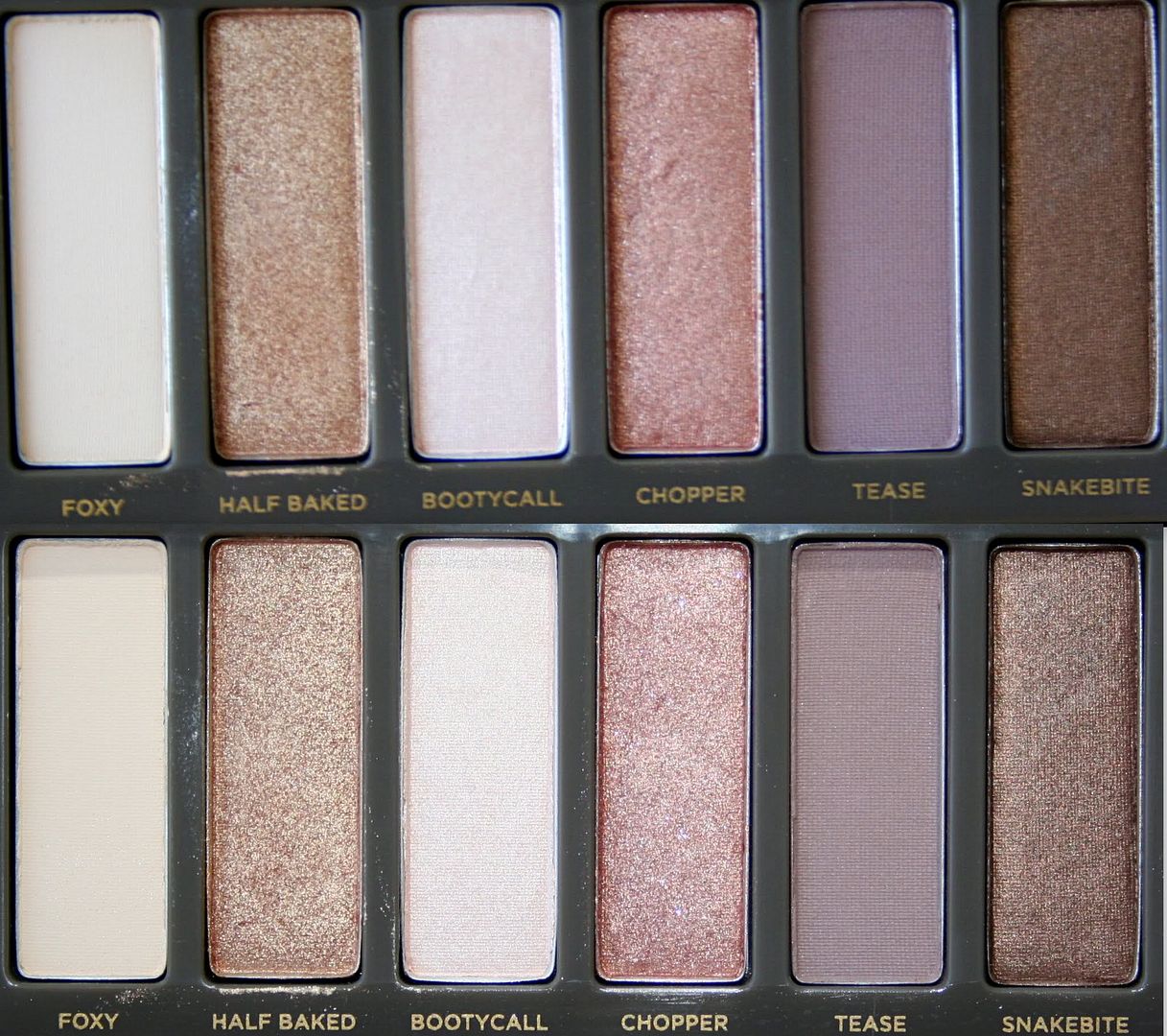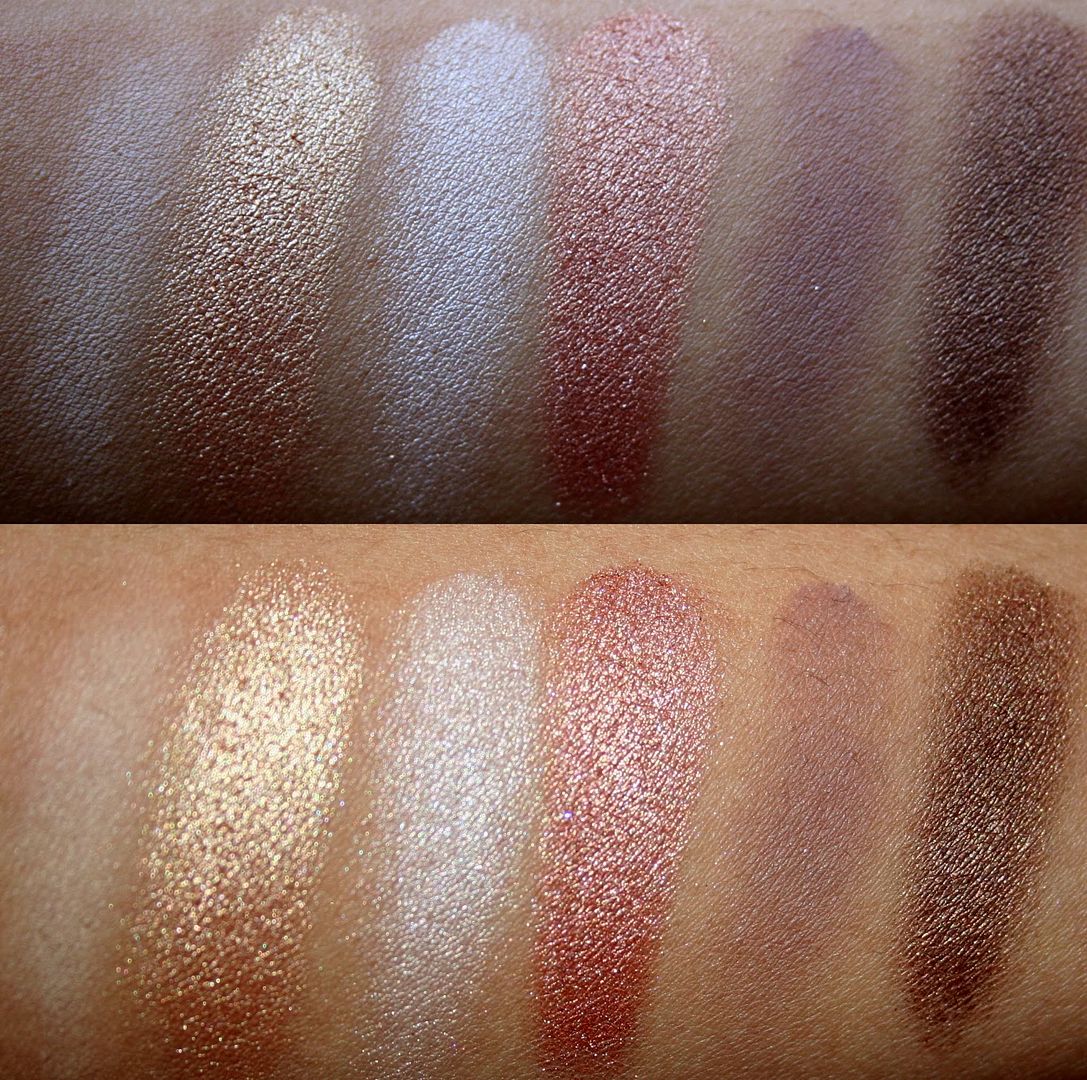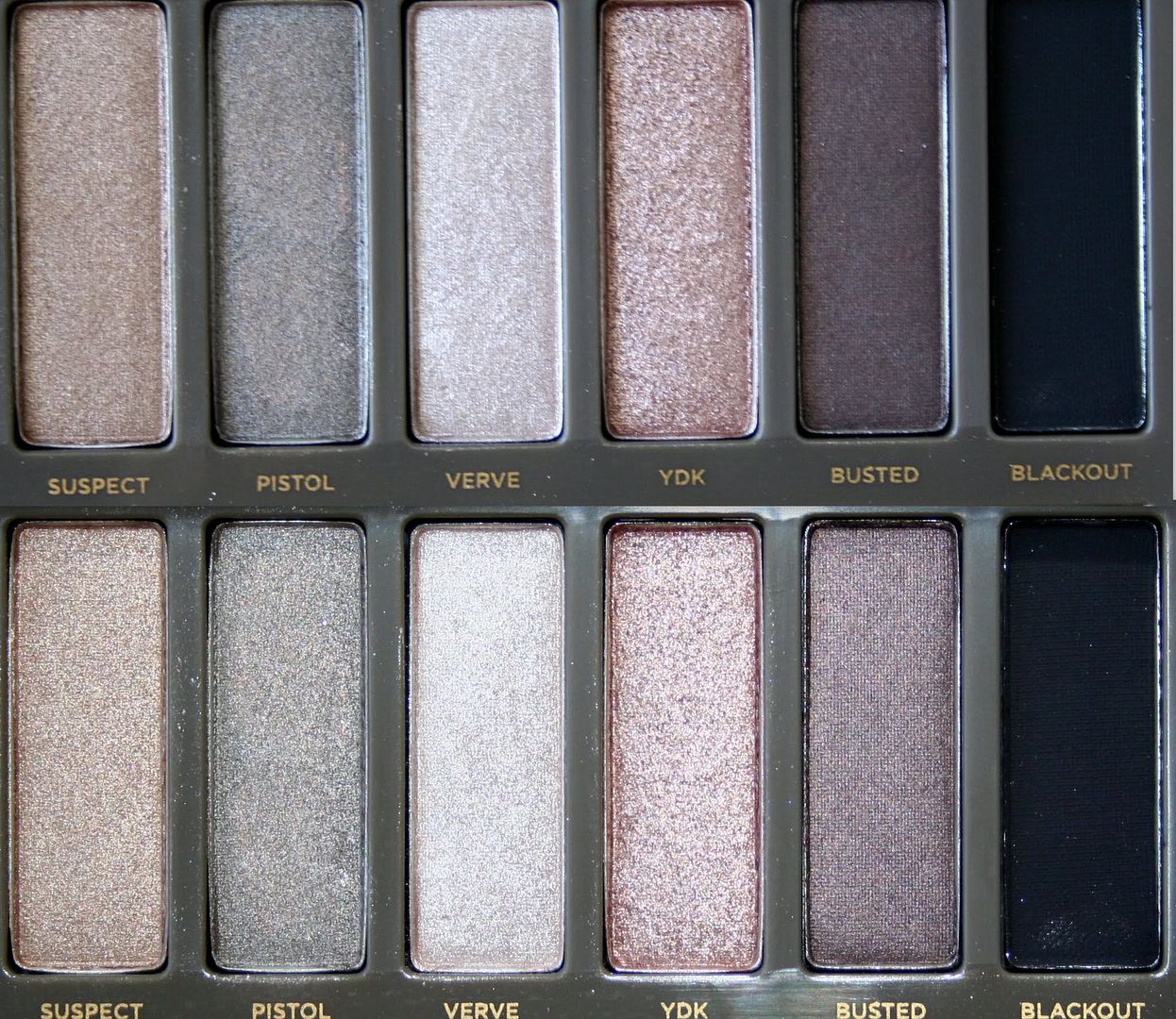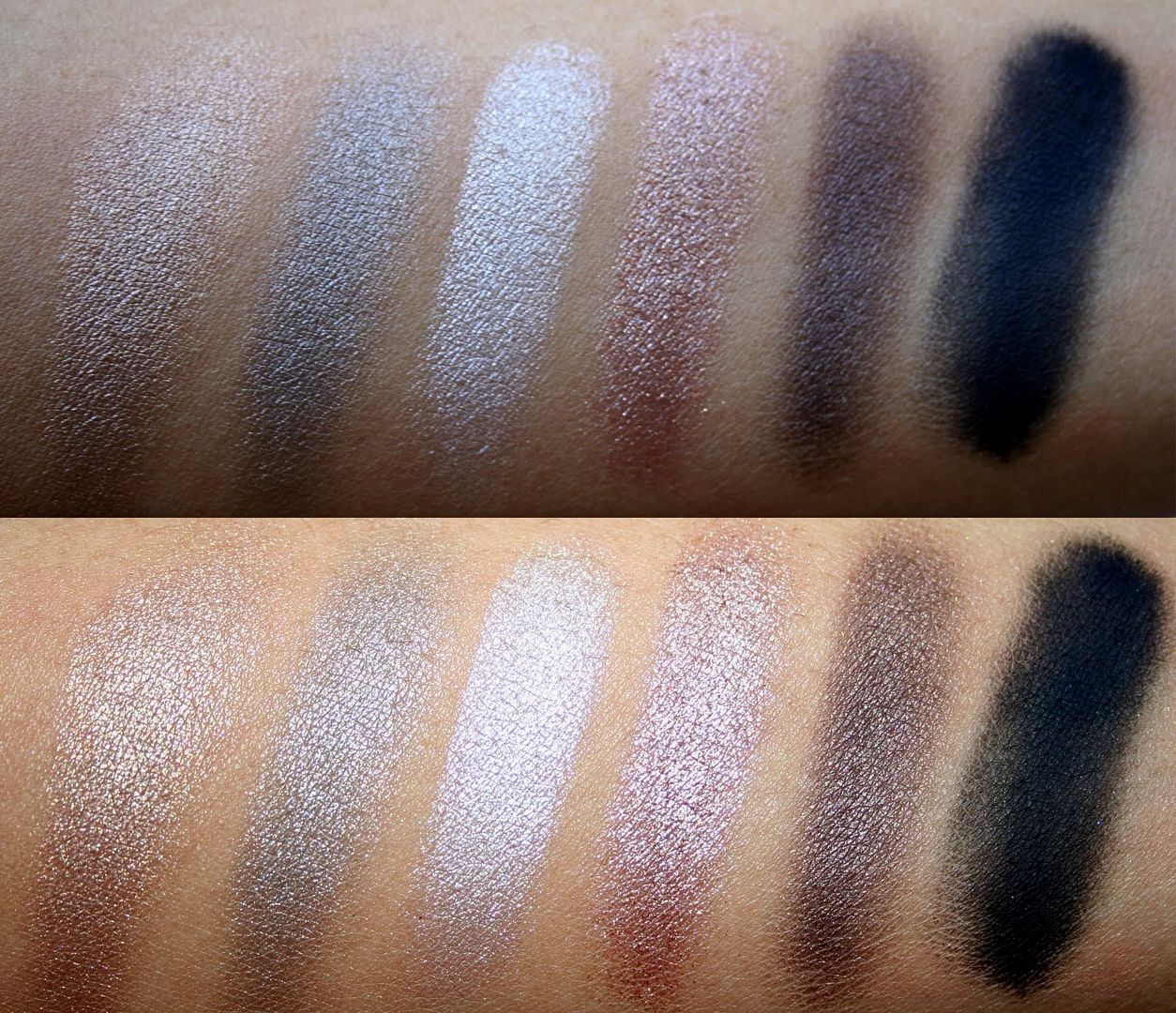 I forgot to mention that I ordered it from Sephora.com. They also gave me perfume samples of my choice, an
Anastacia Brow Gel
for accumulating over 100 points on their Beauty Insider program and
Fresh Sugar Kisses Mini Lip Duo
as a Birthday gift! Gotta love Sephora!
Follow me on Instagram under Missbecky0207.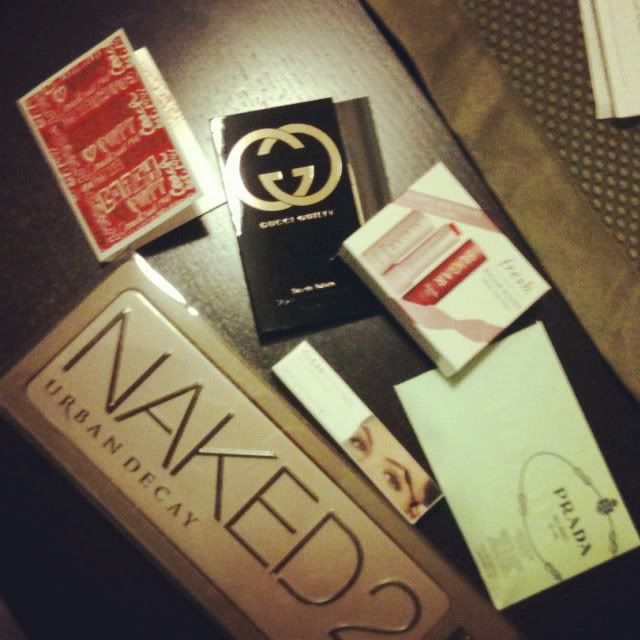 I can't wait to play with my new toy and do a look with it!