I hardly do skin care reviews on this blog because we all have different skin types and needs and what works for me may not necessarily work for you. But I'll make an exception this time, and I'll share a product that I've been loving and using on my face religiously. It's the
Yes To Carrots Repairing Night Cream.
This stuff is amazing and works great on my skin. Yes To Carrots is recommended for dry skin and that's what my skin type is at the moment. I'm usually, Oily with dry spots, but lately my skin has been really dry. Like seriously dry to the point that it gets flaky O_o. Gross, I know!
But this product has been a life saver and my skin is so much better. No more flaky face for me!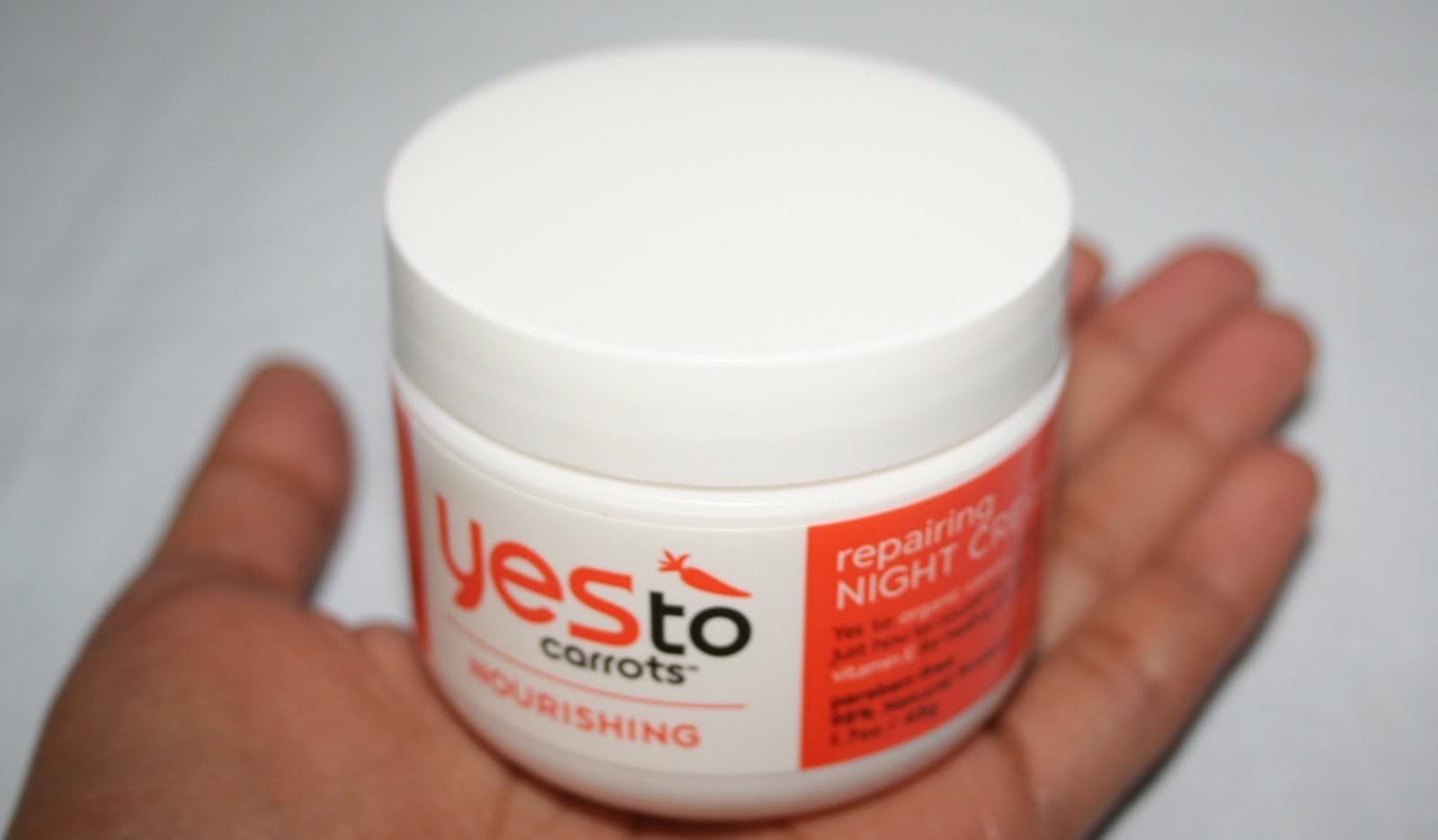 Right off the bat, I would have to say the scent. I know scent shouldn't be the main factor to like a product, but this one has a light baby powder scent that smells so nice and fresh! *sniff, sniff!*
It works wonderful on my skin. It's very moisturizing and leaves my skin smooth and supple the next day!
It gets rid of the dry flakes on my face (Gosh, the word flake is such an ugly word!)
It feels a bit heavy at first application and takes awhile to get absorbed into the skin. I've gotten used to it.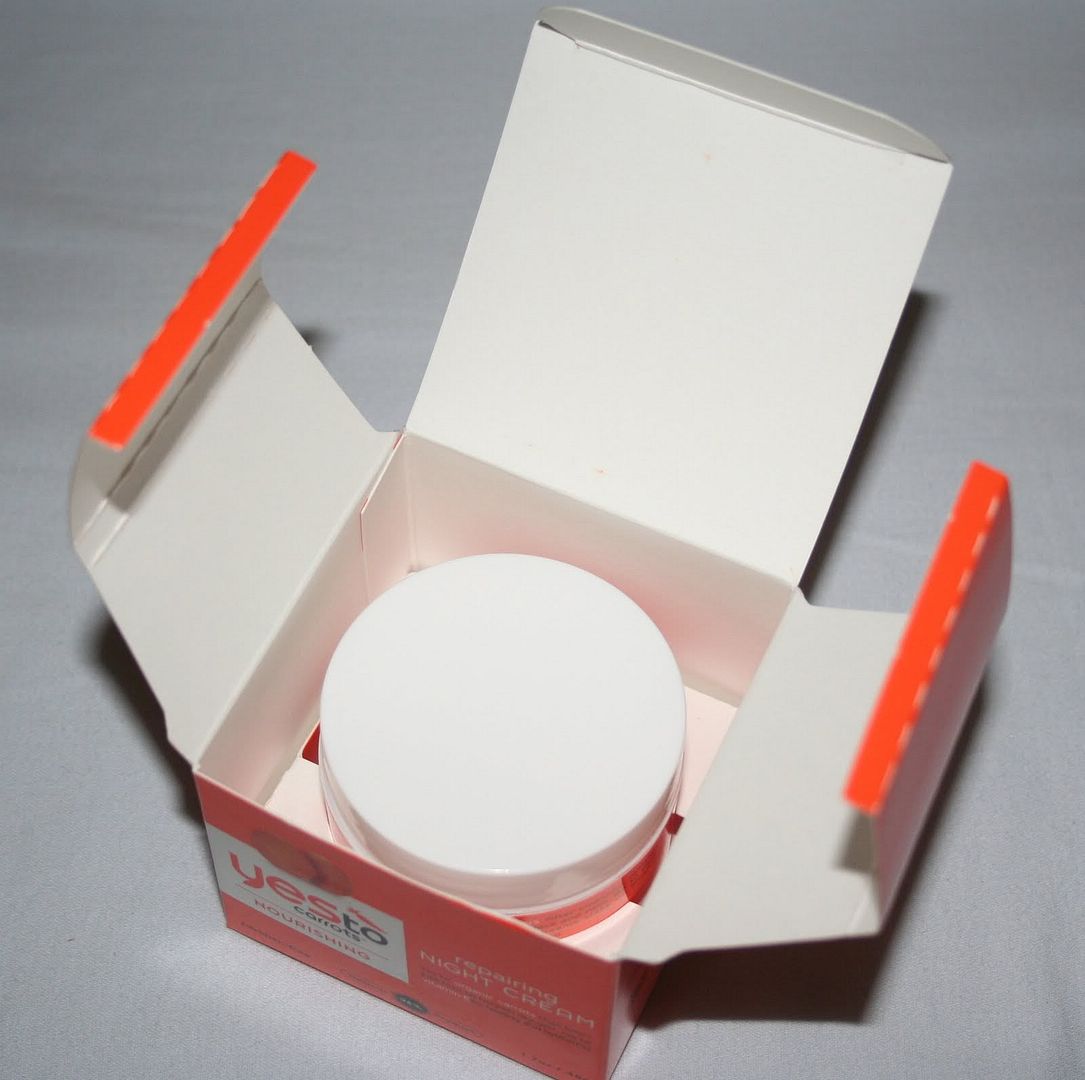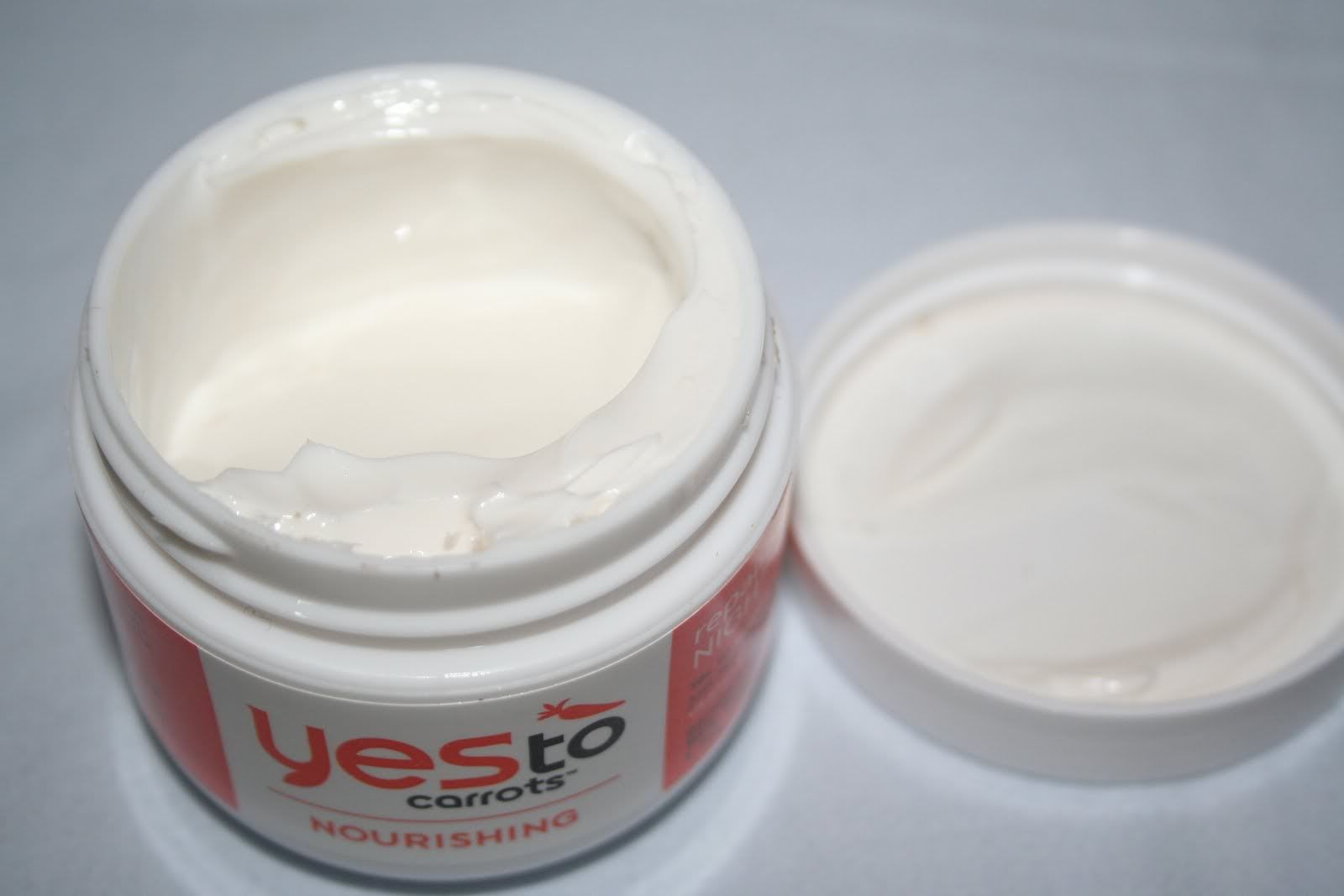 You might want to try this product if you have extremely dry and flaky skin. You can purchase it at the following stores
HERE
.
price:
$14.99
DISCLOSURE:

Products mentioned are
given to Everyday Makeup blog for editorial purposes, either directly from the manufacturer or from the agency that works on behalf of the manufacturer. All reviews on Everyday Makeup blog are the honest opinion of its author and editorial samples do not, in any way, affect the outcome of product reviews.