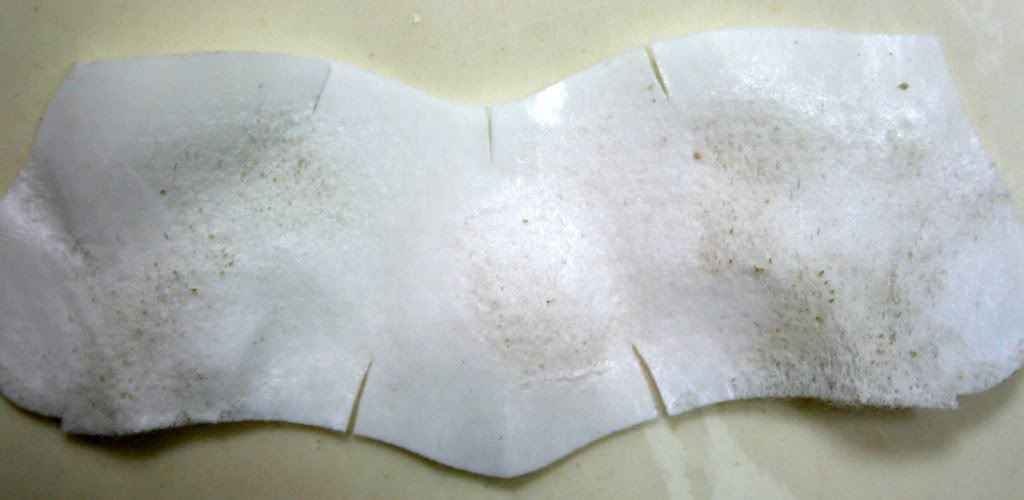 WHO:
Used
Biore Deep Cleansing Pore Strip
with all the nasty blackheads and white heads from my nose...Yuck!
WHAT:
A nose strip that promises to remove dirt and blackheads on the skin.
Biore
says,
"
Pull the plug on clogged pores. Deep cleansing nose strips instantly remove dirt, oil and blackheads for cleaner, smaller - looking pores.
Clogged pores... they may be a fact of life, but don't let them rule your life. Biore® deep cleansing pore strips are a weekly pore refining treatment for the nose area that instantly removes pore - clogging dirt, oil and blackheads. Tests show that in just one use, Biore deep cleansing pore strips are twice as effective as the leading pore cleanser at getting rid of build - up and blackheads for cleaner pores. In fact, when used regularly, Biore deep cleansing pore strips actually diminish the appearance of your pores. Biore nose strips have an innovative slit design for improved fit."
(taken from
Drugstore.com
)
retail price:
$7
and up.
Sorry for the disgusting photo, but the this Biore nose strip is amazing. Can you see all that gunk? I can't believe this sticky strip can remove so much blackheads and whiteheads. It's a bit pricy for the few strips you get in a box, but you're only supposed to use it once a week, so $7 a month is not bad at all. See my complete review
HERE
.