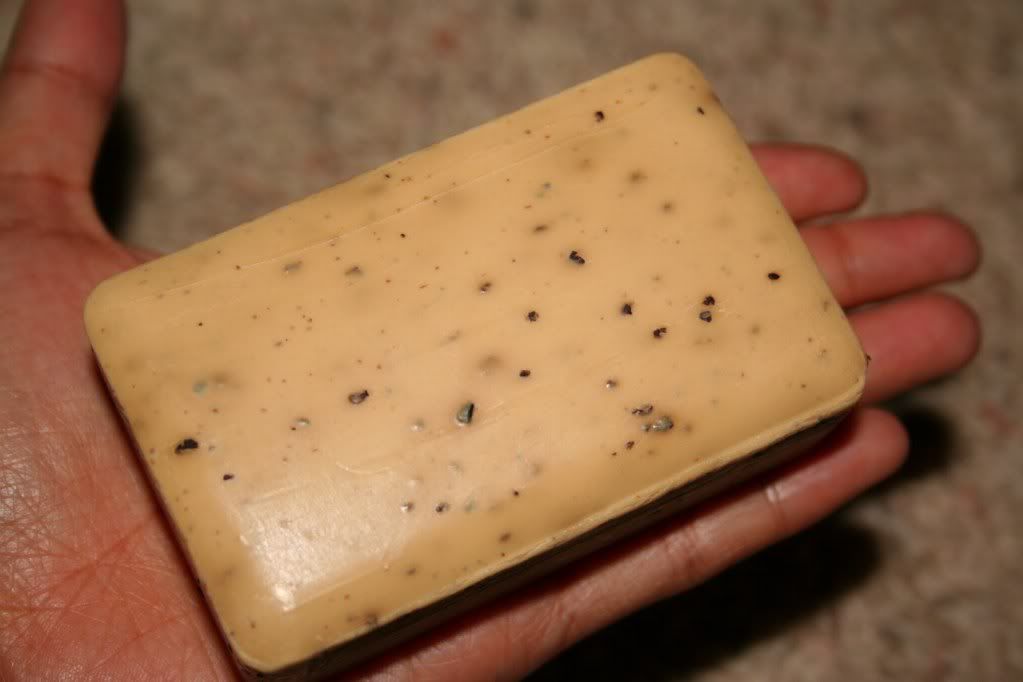 WHO:
Reviva Labs Seaweed Soap
WHAT:
Reviva Labs
says,
"
Instead of animal tallow (sodium tallowate), common to most soaps,
we feature a pure vegetable base of palm and coconut oils. Our Seaweed grains' scrub action, which helps remove hidden impurities,
has been a family favorite in shower or bath for many years. In Spain, Seaweed Soap is even used as part of one's slimming or anti-cellulite routine. It stimulates circulation and helps discharge toxins. It's a soap both men and women will love. Benefits: 100% vegetable base; added scrub action - great for use in an anti-cellulite program; no animal fats!"
I prefer body wash over soap, but I really like this soap for a couple of reasons: It's made from vegetable base and coconut oils instead of animal fats and the specs of seaweed does a great job in exfoliating my body. See my full review
HERE