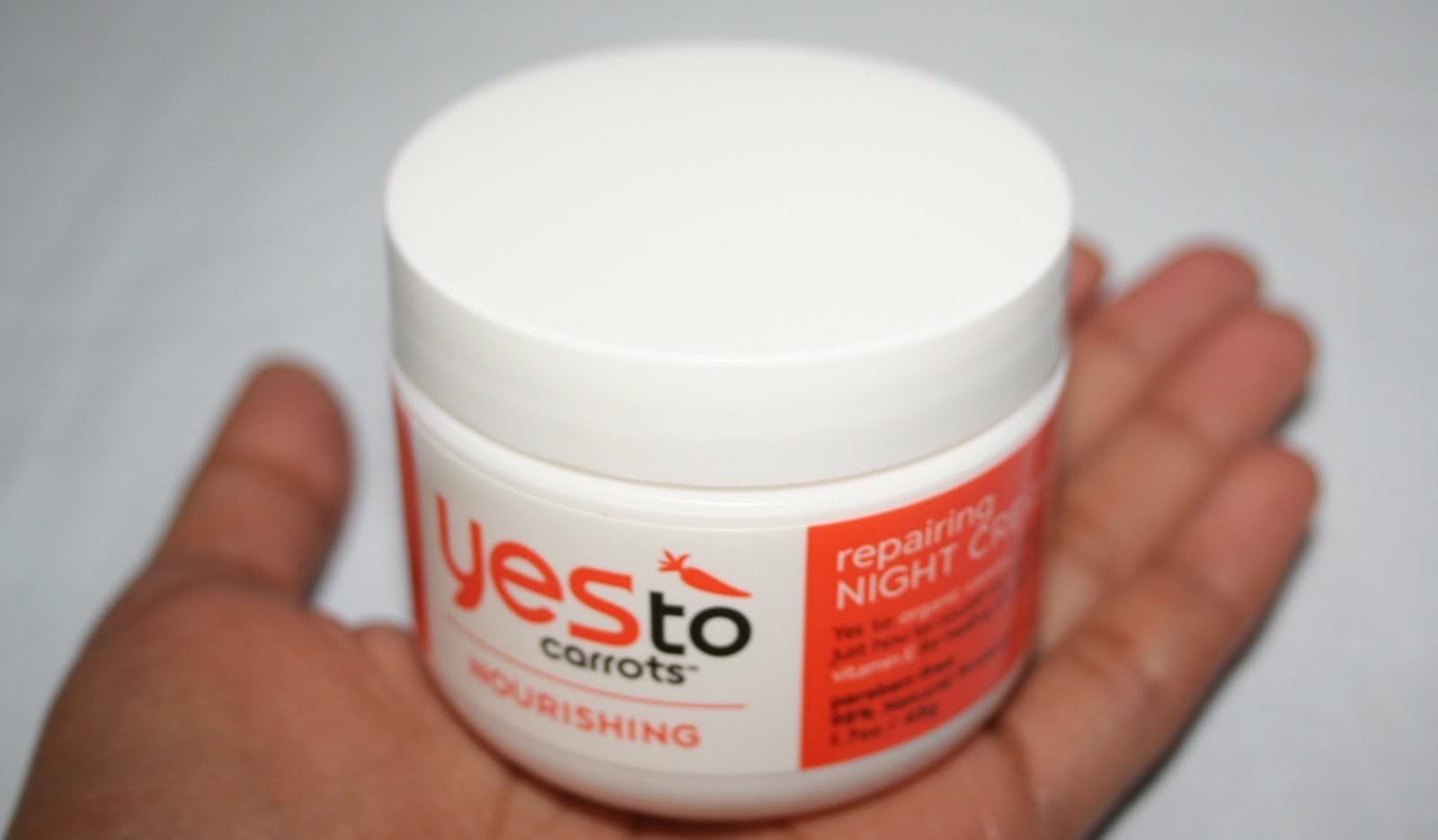 WHO: Yes To Carrots Nourishing Repairing Night Cream.
WHAT:
An intense night time moisturizer for dry skin.
Yes To Carrots
says,
"Stars aren't the only things that shine at night - so does your beautiful face! With Yes To Carrots Repairing Night Cream , your skin gets that extra evening boost in hydration levels. By promoting moisture retention, it softens, smoothes and firms your face, leaving you emanating a gorgeous, soft, healthy glow, so bright you'll need a sleep mask to catch some zzz's!" (source: YestoCarrots.com)
WHERE:
At your local drugstores. Their website says it's only available in the U.S.
This stuff works and it was the answer to my dry and flaky skin problem. It made my skin normal and even softer and smoother. It is a little expensive, but a little goes a long way so it will last you for a long time. See my complete review
HERE
.