Happy Monday! I hope you all are having an awesome beginning of the week. Today was pretty exciting. I got 3 packages in the mail wooo hooo!!! Don't you just love getting stuff in the mail? I do! I feel like it's my birthday haha...
The first one I'd like to share is my June Birchbox. Birchbox is a monthly subscription service where you pay $10 a month and you get 4-5 high-end deluxe beauty samples right at your door step. I've been a subscriber for a long time and I really like their service. They do have their ups and downs, but for the most part, they are a good company, and I always feel like I get my money's worth.
This month's theme is "Jet Set".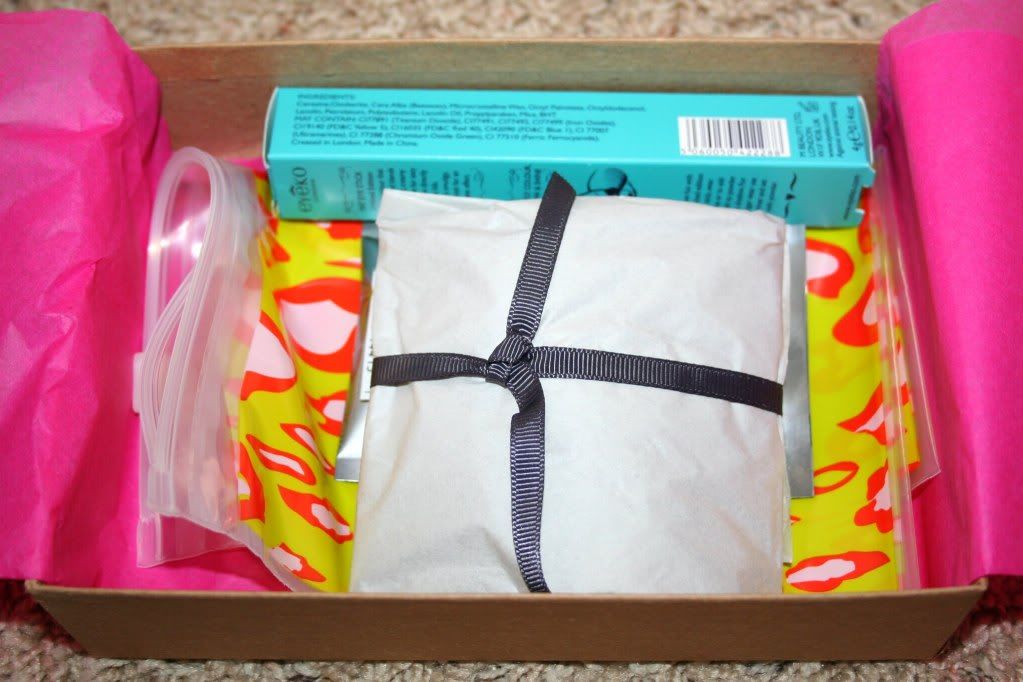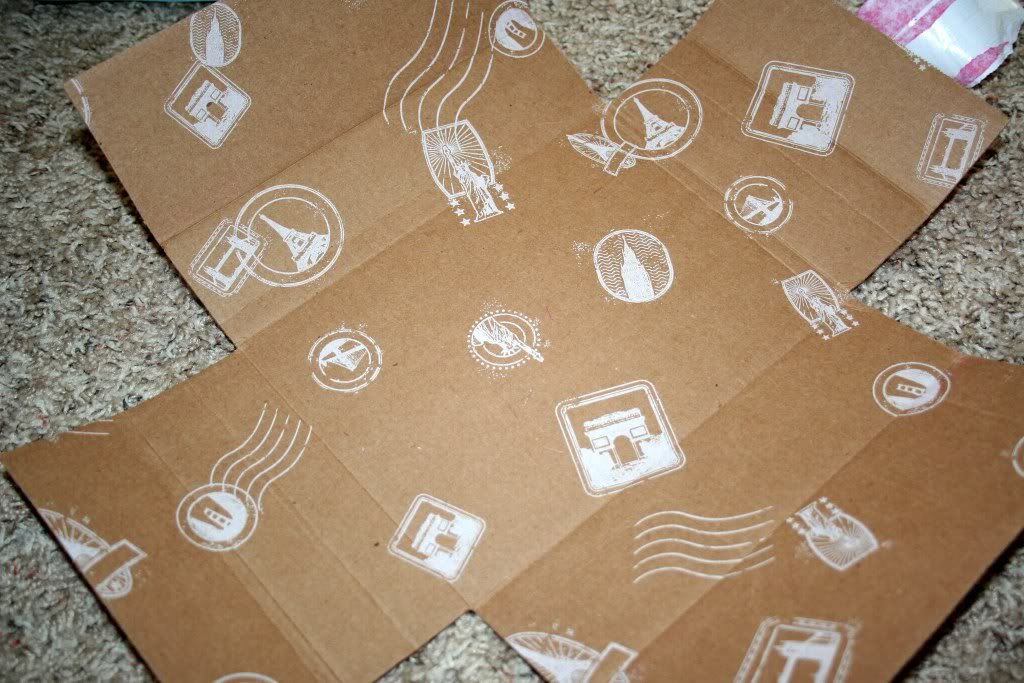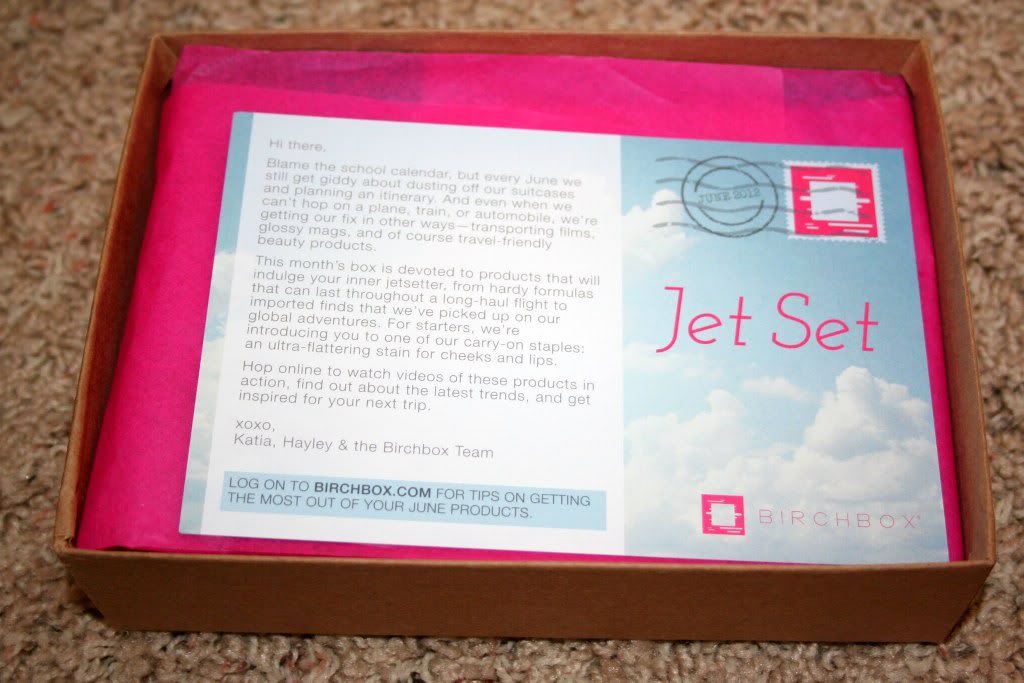 Product List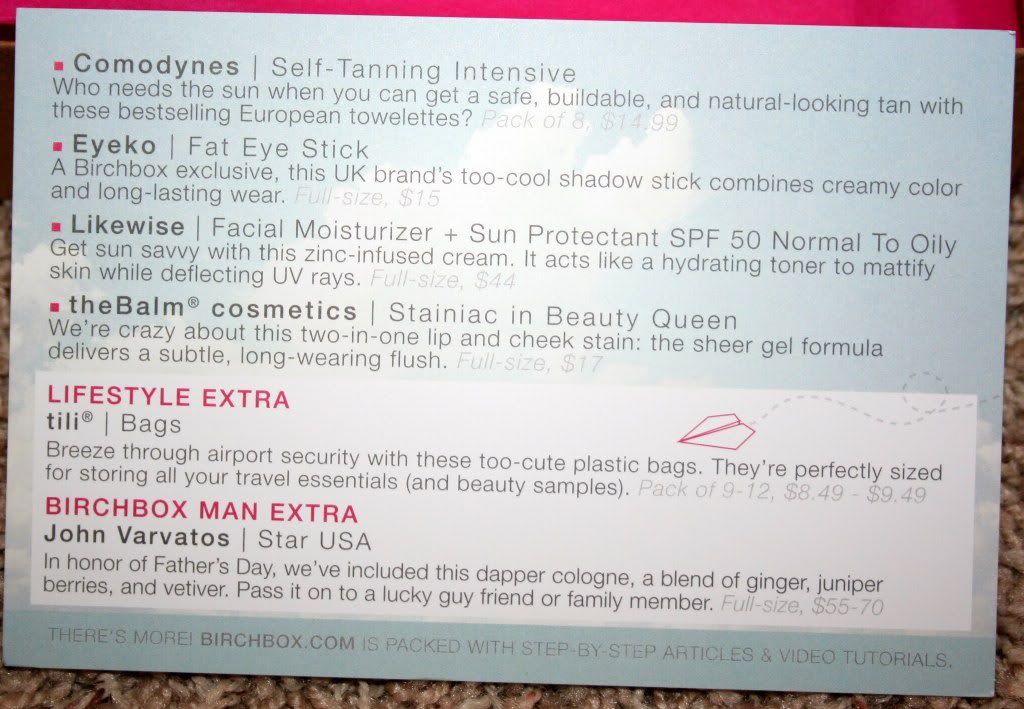 Comodynes Self-Tanning Intensive and Uniform Color
. These seems like a really good product. It promises a natural looking tan. Too bad I can't use it. I'm already tan. Oh, I know! I'll make my best friend. She always complains about her legs being pasty white
(Hi Monica if you're reading this haha)
.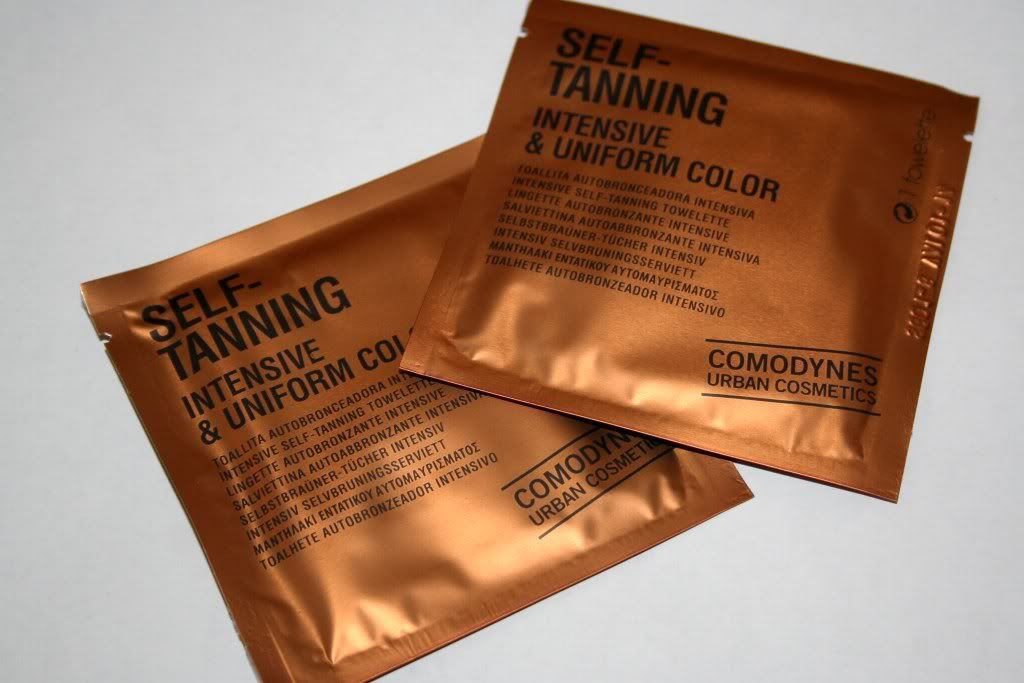 A full size Eyeko Fat Eye Stick. OMG! MY very first Eyeko product! It's a really popular UK brand and I was so excited to see in my Birchbox! I can't wait to play with this eye shadow pencil.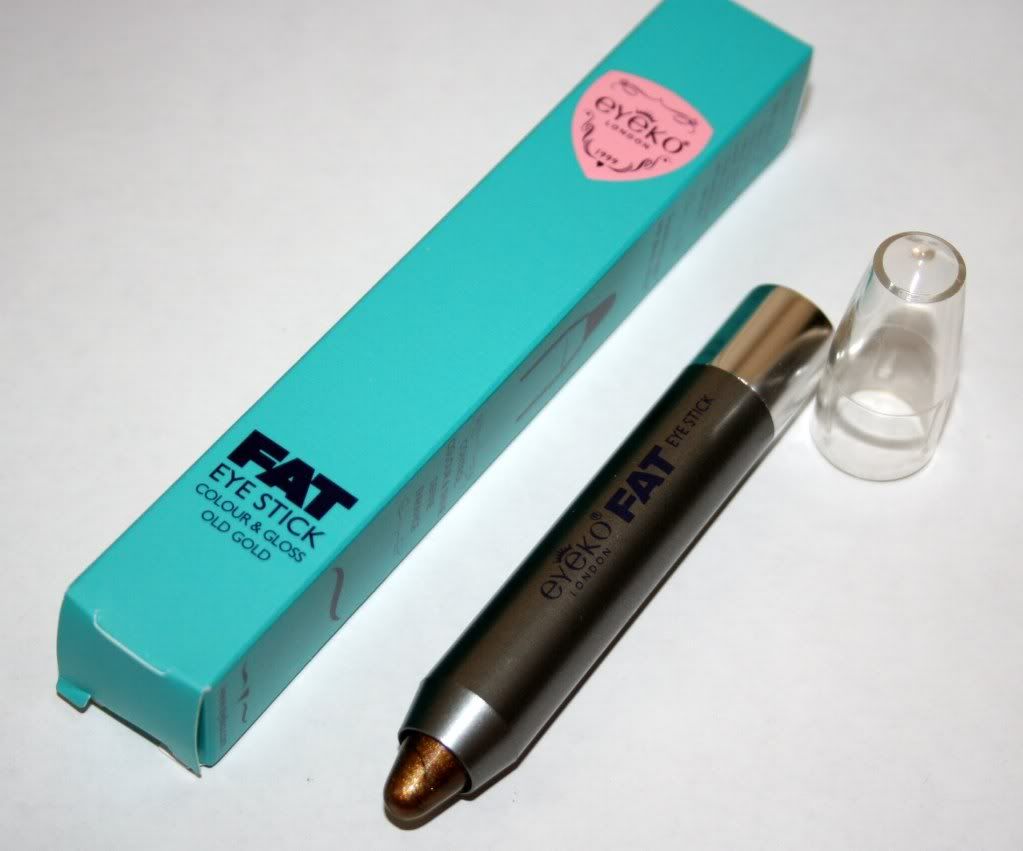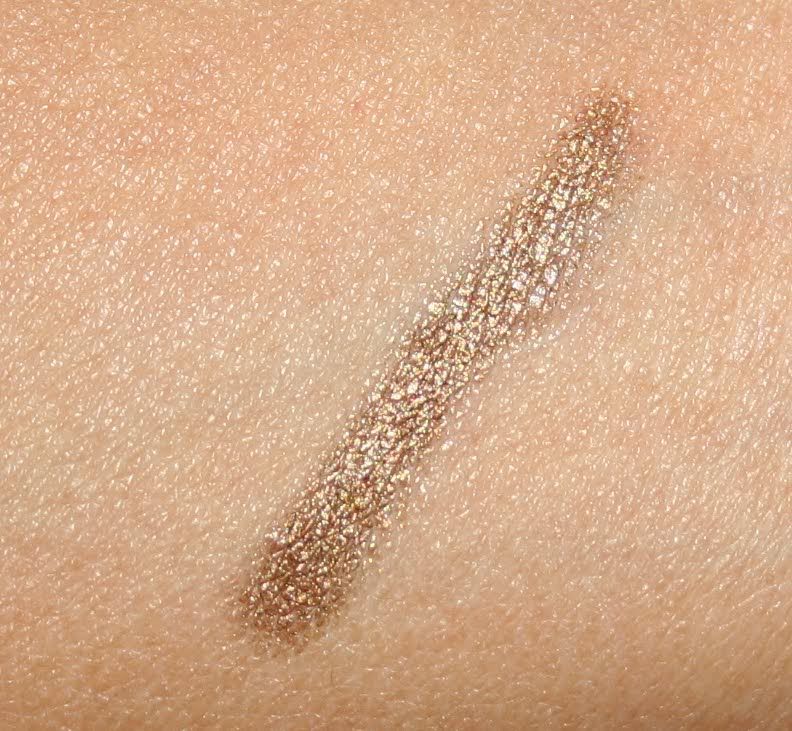 Likewise Facial Moisturizer Sun Protectant SPF50 Normal To Oily

.
It's a moisturizer, mattifier and sunblock all in one. Although it sounds like a great skin care product, I could really care less for another moisturizer. I still have other face creams from past Birchbox that I haven't tried.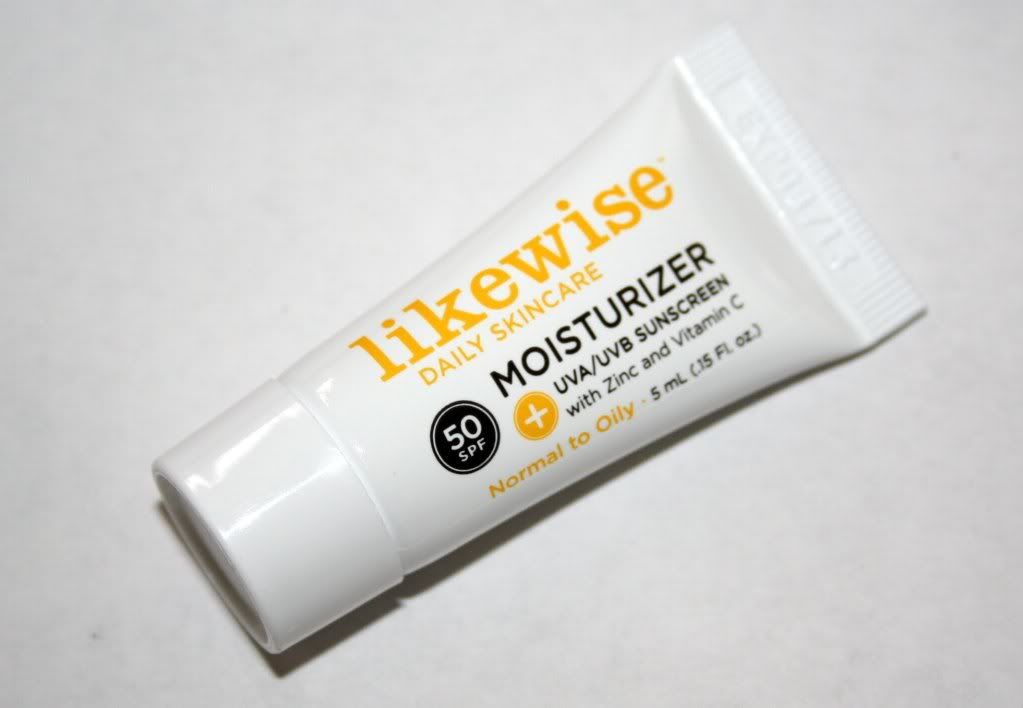 the Balm Cosmetics Stainiac in Beauty Queen
. My first the Balm product, yay!!! It's a 2 in 1 cheek and lip stain. I know the color looks bloody red and scary, but it's actually quite sheer, and the fact that you can use it for blush and lip color is pretty awesome!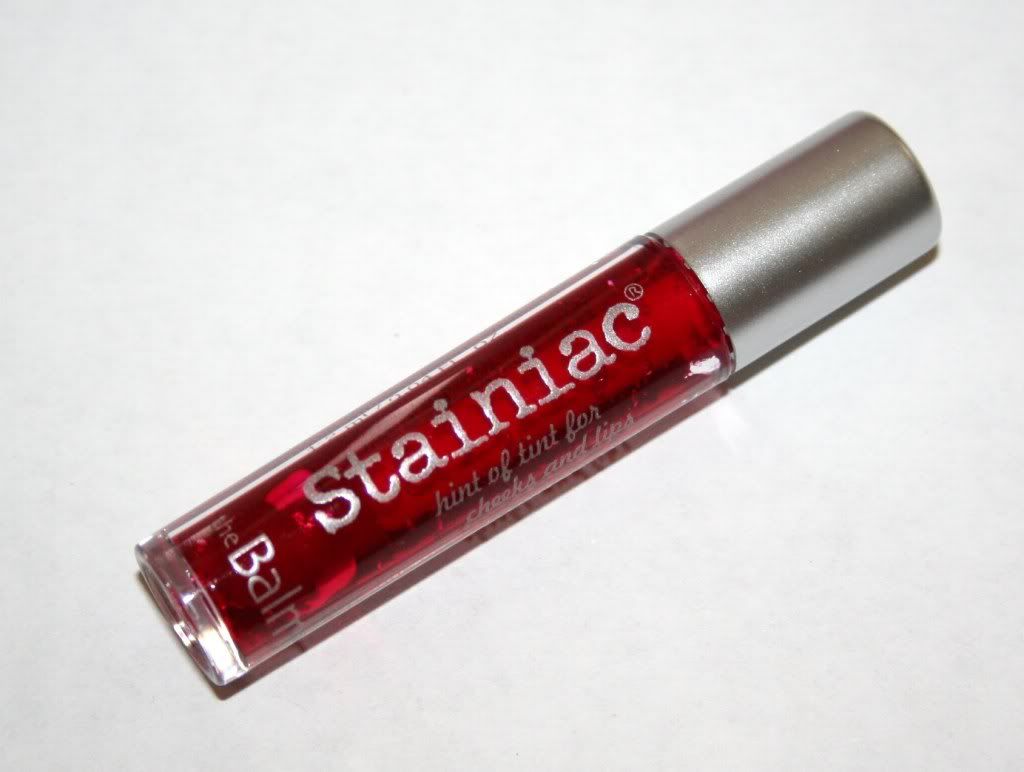 EXTRA
This sample of a
Tili Bag
is a great example of why Birchbox makes me laugh and say, "Are you serious?" haha. Birchbox likes to add random non-beauty related samples in the box. Really? It's a dang ziploc bag! I don't even like the pattern and the colors are ugly O_o. A pack of 9-12 bags retails for $8.49 to $9.49. I don't know anyone who would shed that much money on plastic. Would you?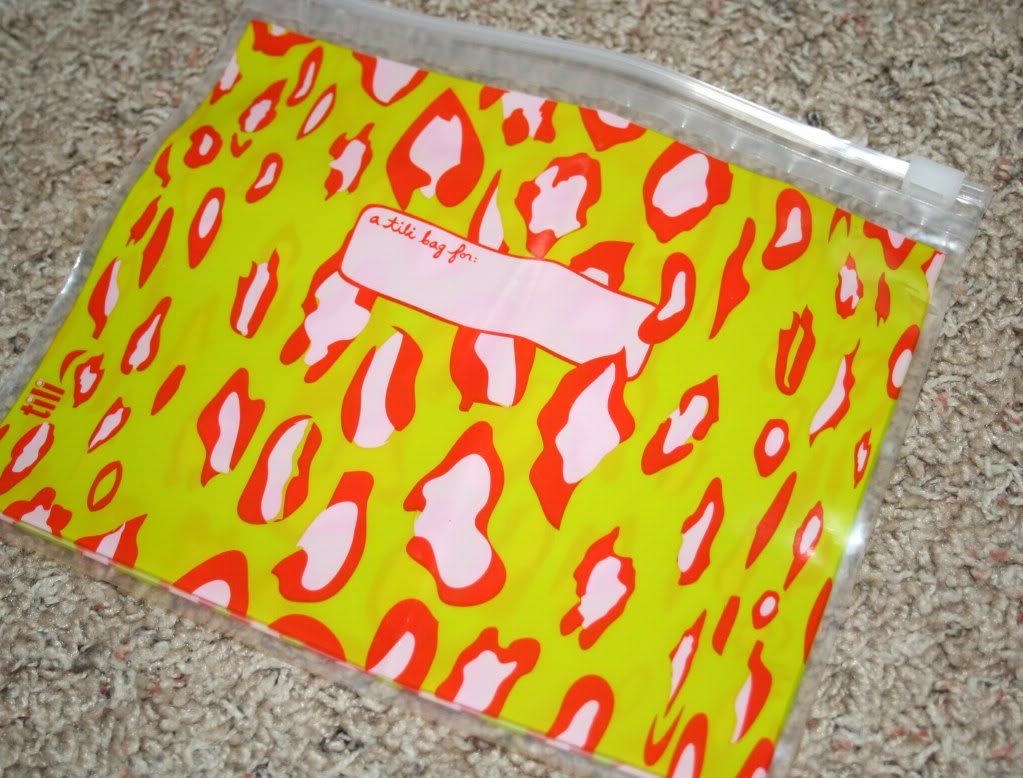 Birchbox Man: Jon Varvatos
cologne sample. I think it's pretty cool that Birchbox is starting a box for men called Birchbox Man. But I don't know any of my guy friends who would be interested in such service. All of them are into video games and sports and as far as I know, guys are very picky when it comes to stuff they put on their face. It's also more expensive than the regular Birchbox. For $20 a month, they will get samples of grooming products and life style goods. from top brands.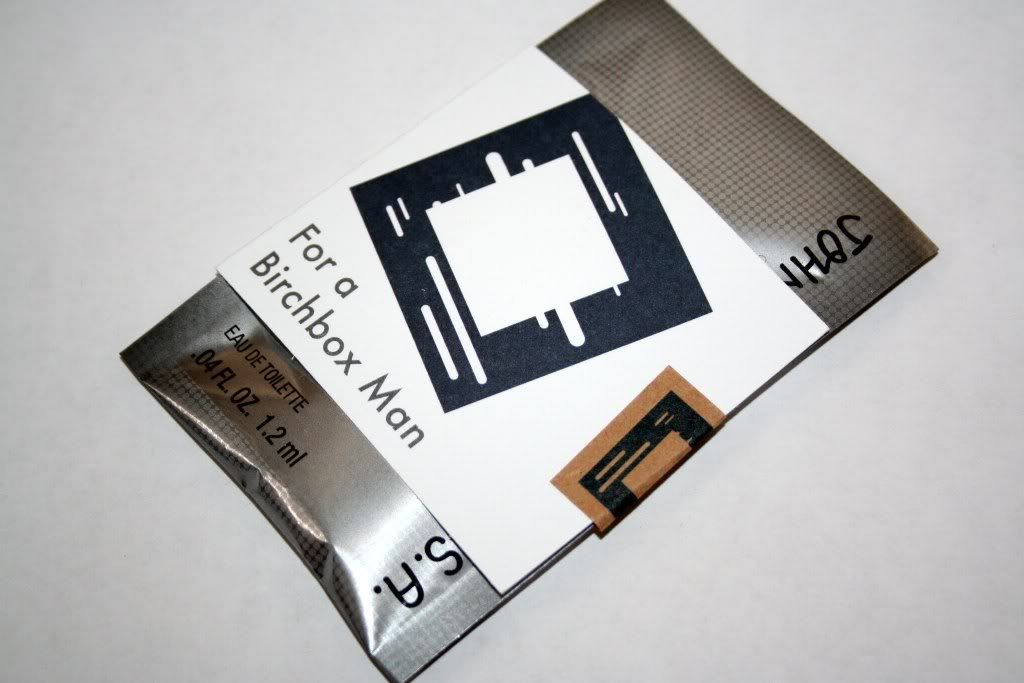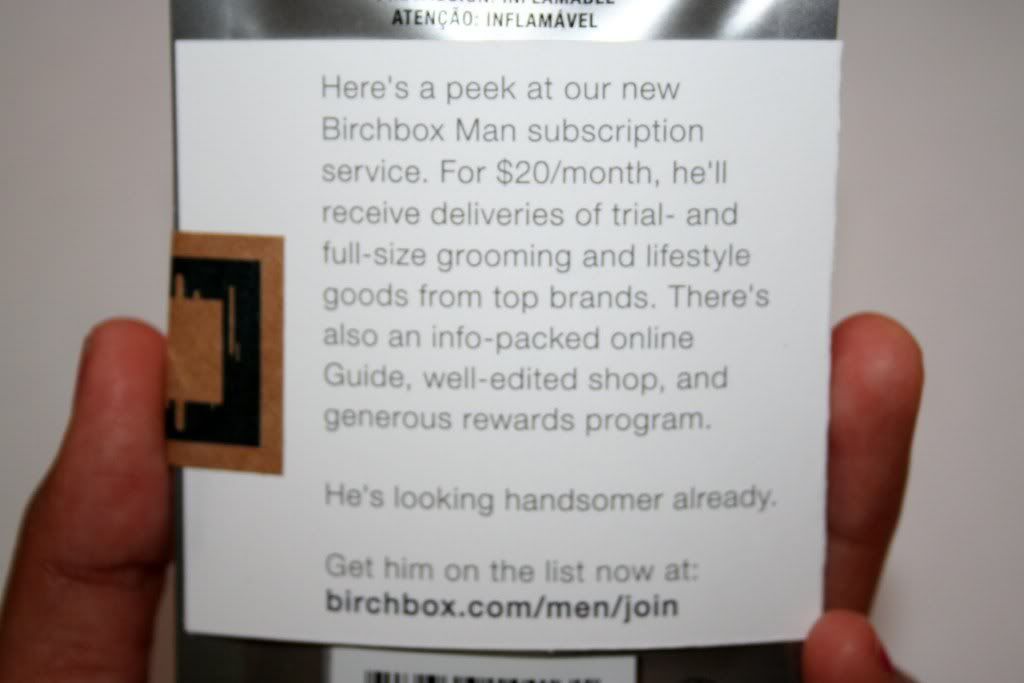 Overall, I'm really happy with this month's Birchbox. The full size Eyeko eye pencil did it for me!
Did you get your Birchbox yet?
Go to
Birchbox.com
if you want to learn more about their service.