I'm soooo tired. I wasn't able to sleep well last night. I just had too many random things in my mind O_o. I also have a sore throat which makes it difficult to eat. I've been drinking a lot of liquids such as water and fruit juices just so I can have something in my stomach as well as hot green tea to ease the pain. Siiiiigghh...
On the bright side, I have a makeup review for you guys! I've been playing with the Smashbox Limitless 15 Hr Wear Cream Shadows and I love, love, love them! It's one of their newest products and I'm so thankful for the opportunity to try them. I'm usually not fan of cream eyeshadows because I have oily lids and they crease on me within a matter of minutes, but these are awesome. They didn't crease at all and stayed put for a long time. Wow!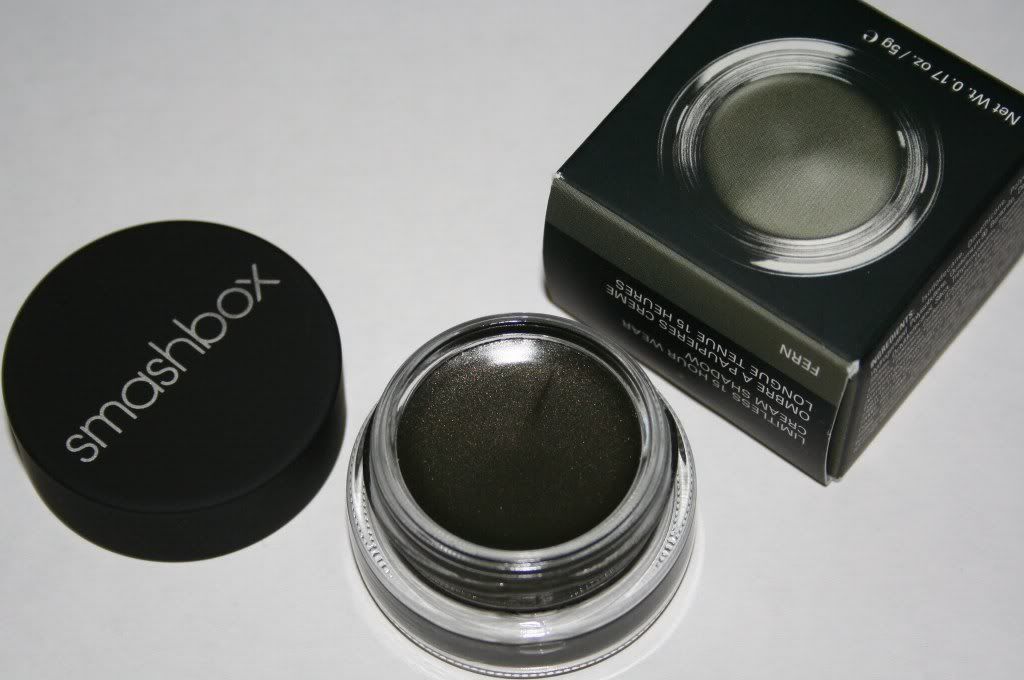 I received 3 shades, and I will review one shade at a time. The first one is Fern. It's a gorgeous blackened forest green with gold shimmers and glitters.
Smashbox/Sephora
says,
"
Get picture perfect with this shadow, specifically developed for the studio. Its super-creamy formula provides vibrant color that lasts up to 15 hours with no creasing, caking, or flaking. And because it's transfer-, sweat-, and humidity- resistant, your look will last long after the photo shoot is over."
What I like:
The color is gorgeous! It may look black in the pot, but it's a blackened forest green with fine gold shimmers and flecks. It also has a duo chrome quality to it because the color shift from dark green to dark green-ish gold when you move your eyes.
Super creamy, buttery and smooth to the touch which gives a luxurious feel.
A gorgeous all over the lid color.
Opaque. I used a concealer brush to apply.
Works as a liner on the supper lash line (not on the water line).
It did not crease at all and lasted on my lids for about 6-7 hours without a primer. I know it promised 15 hours, but there's no way I'll be awake and have my makeup on that long.
What I don't like:
Unfortunately, no matter how much I like Fern, there is one thing that I don't like about it. Out of the 3 shades I tried, it's the only one that dried quick. It dried literally in seconds.You have to really work fast to be able blend it, especially on the edge if your doing a smoky eye. I suggest layer and blend a brown eye shadow on the crease with a dense crease brush.
It's expensive.

$19

a pot.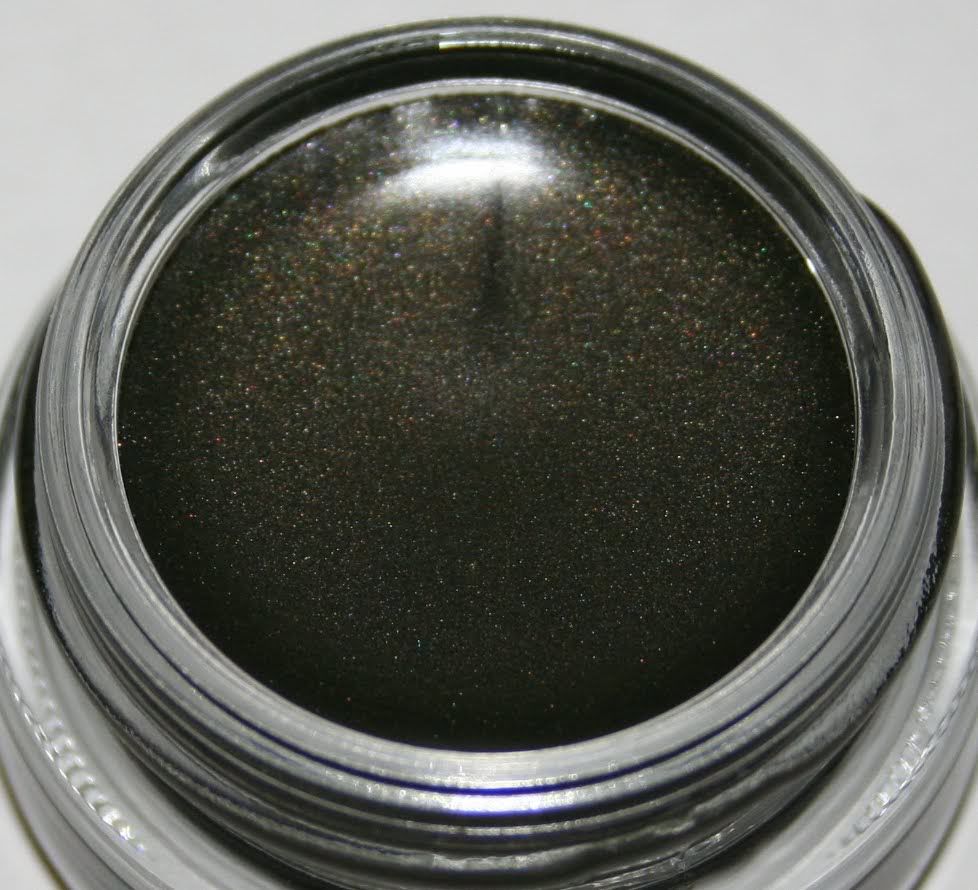 Fern swatches. The gold flecks are more visible on the right photo.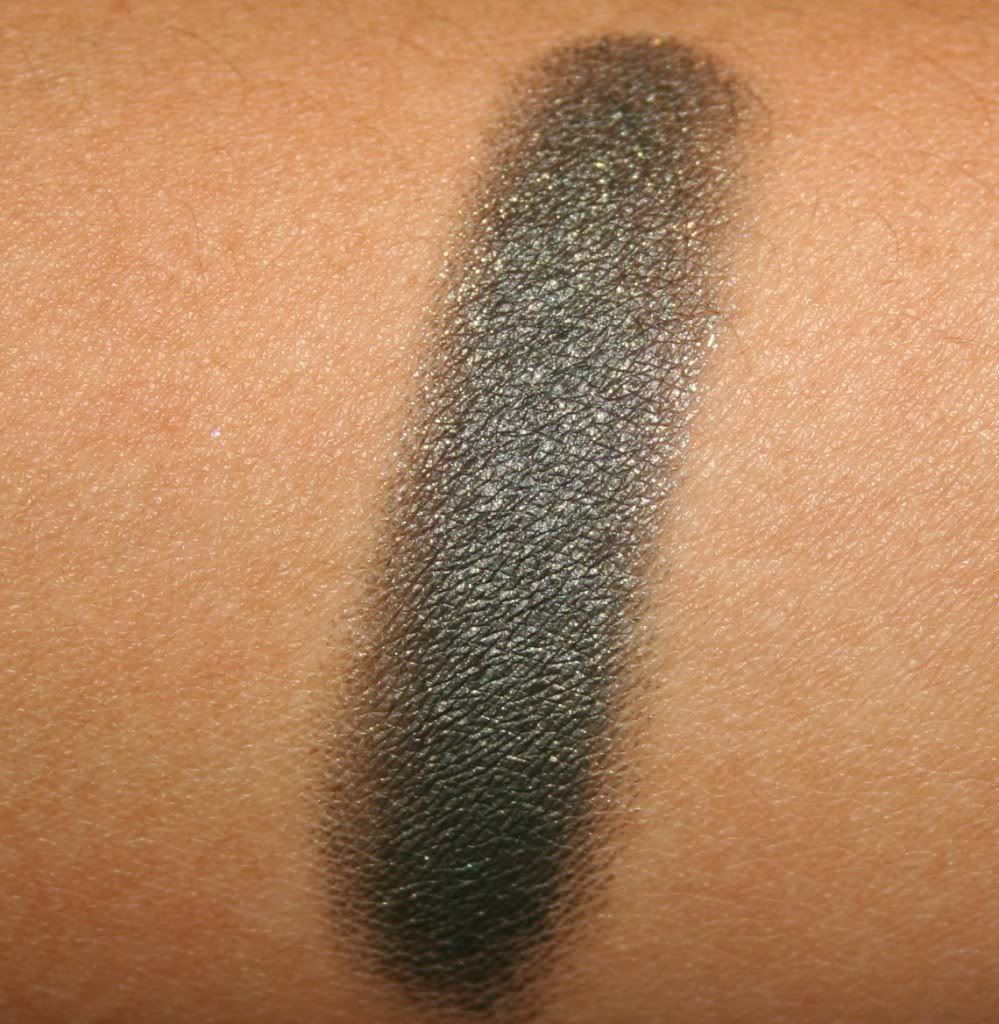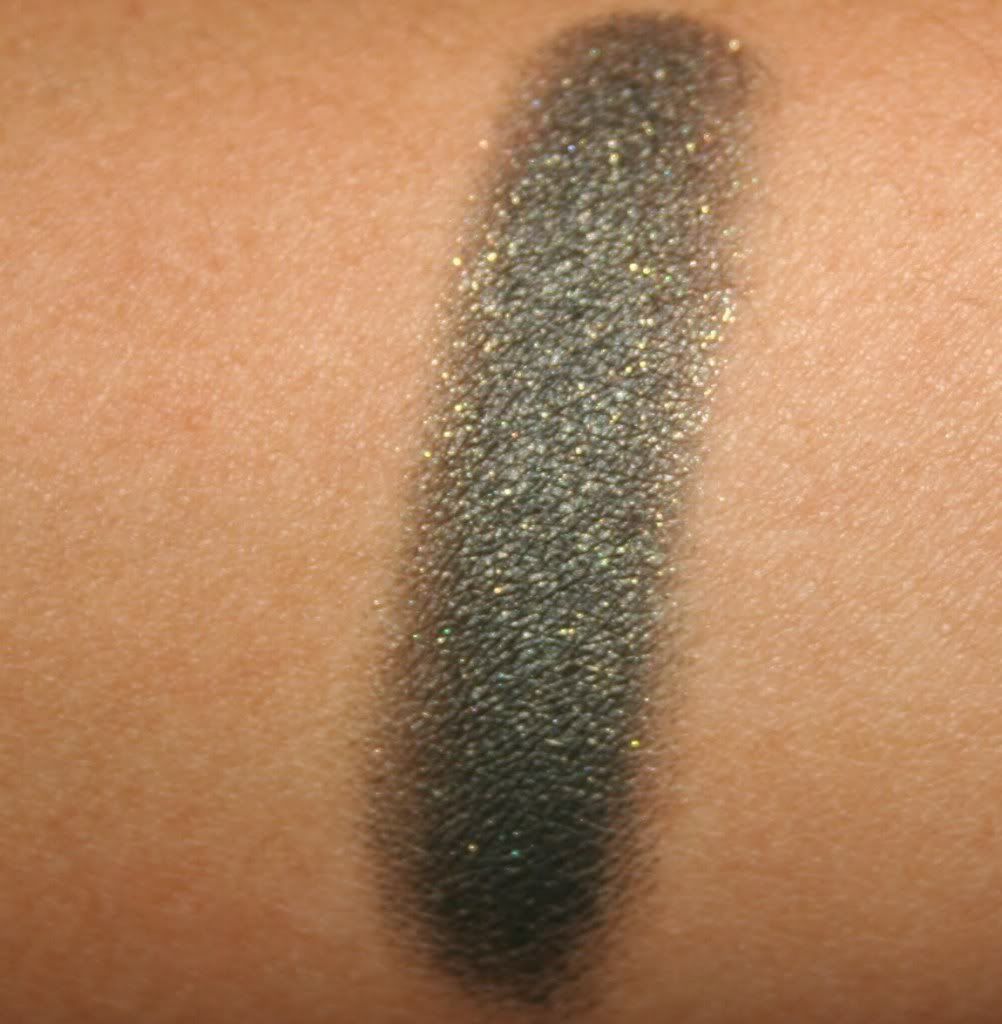 Overall, it's a great product. The color is gorgeous Just make sure you work with it really fast because it dries quick. You can purchase it at
Sephora
or any free standing Smashbox counter.
DISCLOSURE:

Products are
given to Everyday Makeup blog for editorial purposes, either directly from the manufacturer or from the agency that works on behalf of the manufacturer. All reviews on Everyday Makeup blog are the honest opinion of its author and editorial samples do not, in any way, affect the outcome of product reviews.