A haul on this blog rarely happens But, I recently hauled some things from The Body Shop that I thought are blog worthy! The Body Shop is my new favorite line so expect future reviews of their products. If you guys are not familiar with The Body Shop, they are known for their Body Butters. They are the original. They have a huge line of body care, skin care, hair care and makeup. They use natural ingredients and they do not test on animals. Pretty awesome company if you ask me!
Here are all the things I got...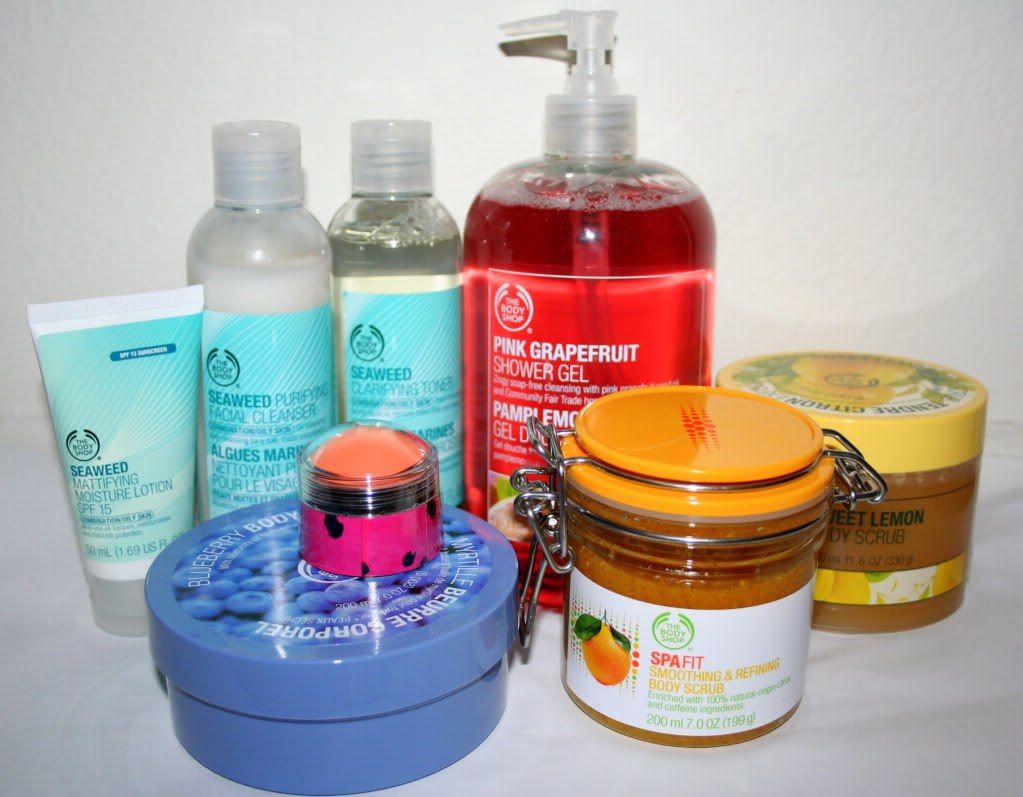 I invested on a good skin care regimen. I always get compliments on how great my skin looks. It looks great on photos because I adjust the lighting and contrast and my face looks flawless on videos because I pack on makeup and my lighting is awesome! I don't have great skin. Believe me. I have blemishes and super tiny bumps on my forehead that are so annoying!
I don't have a skin care routine. Before, I would use a facial wash or every day scrub and moisturizers from different brands. My skin problems never went away. That's why
I decided to try their Seaweed skin care line. It's ideal for people with oily/combination skin. I've been using it for a bout 2 weeks and it's working great for my skin. It controls the oil on my face without drying it out. I'm going to do an in depth review on all of them in a future post.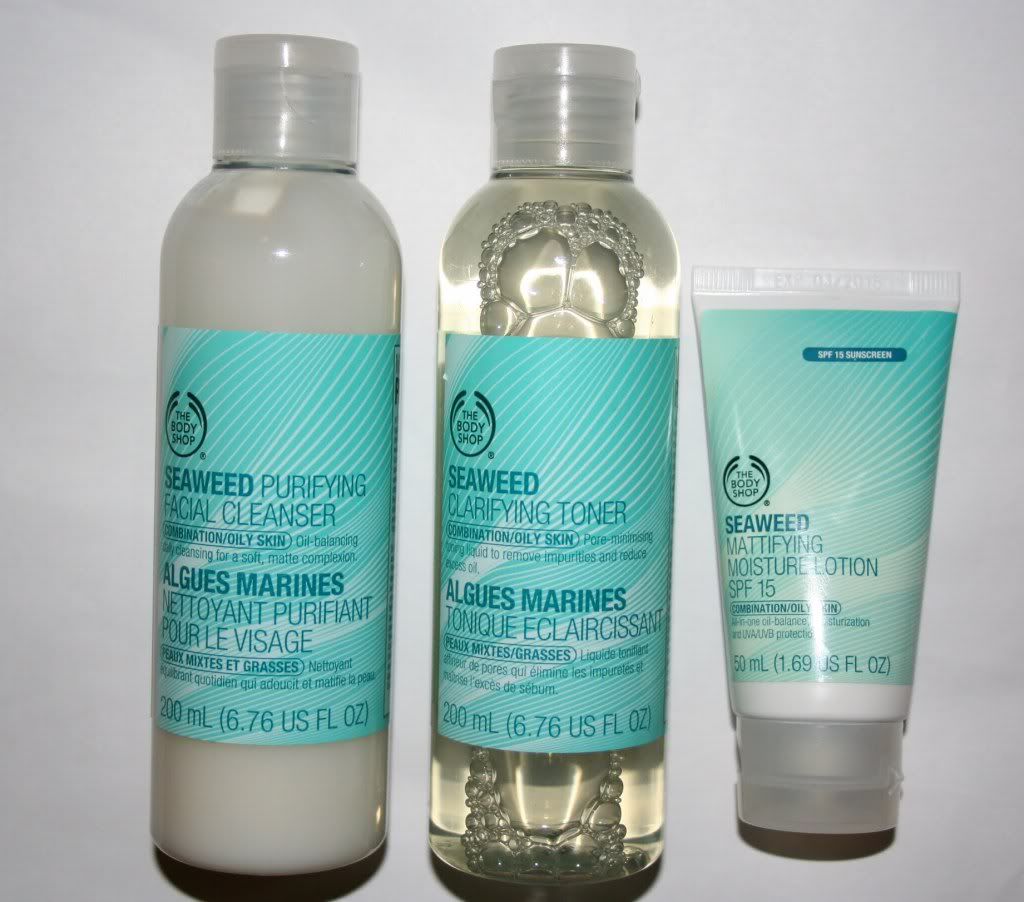 (Seaweed Purifying Facial Cleanser

$14.50

, Seaweed Clarifying Toner

$12.50

and Seaweed Mattifying Moisture Lotion with SPF 15

$18.50

)


I took advantage of thei

3 for $30 Mix and Match deal

. All their jumbo shower gels, body scrubs and selected body butters were on sale for 3 for $30, which makes them about

$10 each

. Score!!!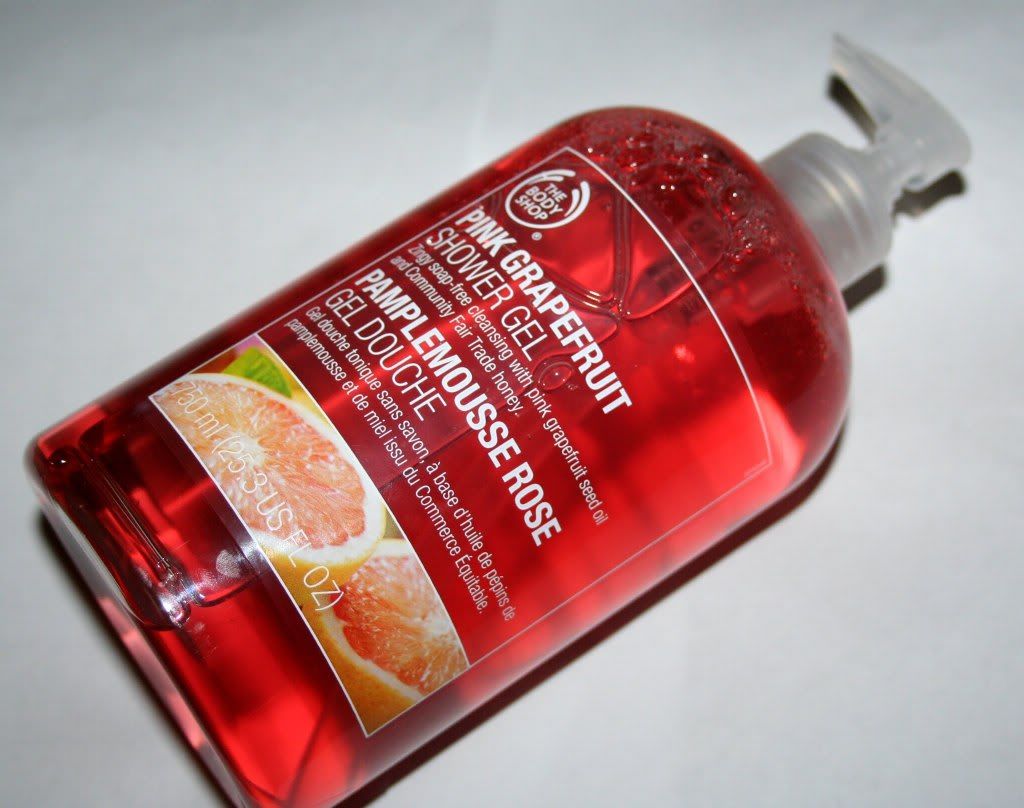 I got a jumbo
shower gel in Pink Grapefrui
t.
It is my favorite scent in The Body Shop. It smells like fresh and sweet pink grapefruit. It has Comminity Fair Trade honey and pink grapefruit seed oil.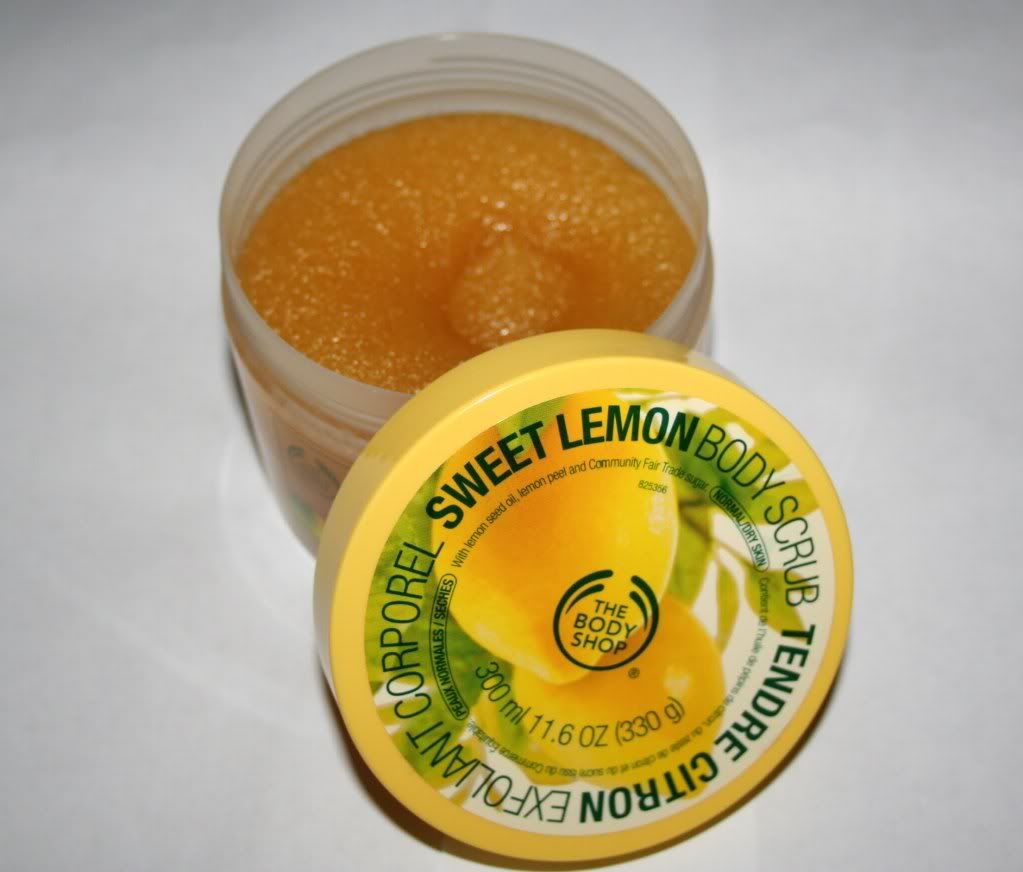 Jumbo Sweet Lemon Body Scrub.
This is such a great bargain. It used to be $22 or $25, I think! It's a sugar scrub and it has lemon peel and lemon seed extract. It smells so clean and fresh!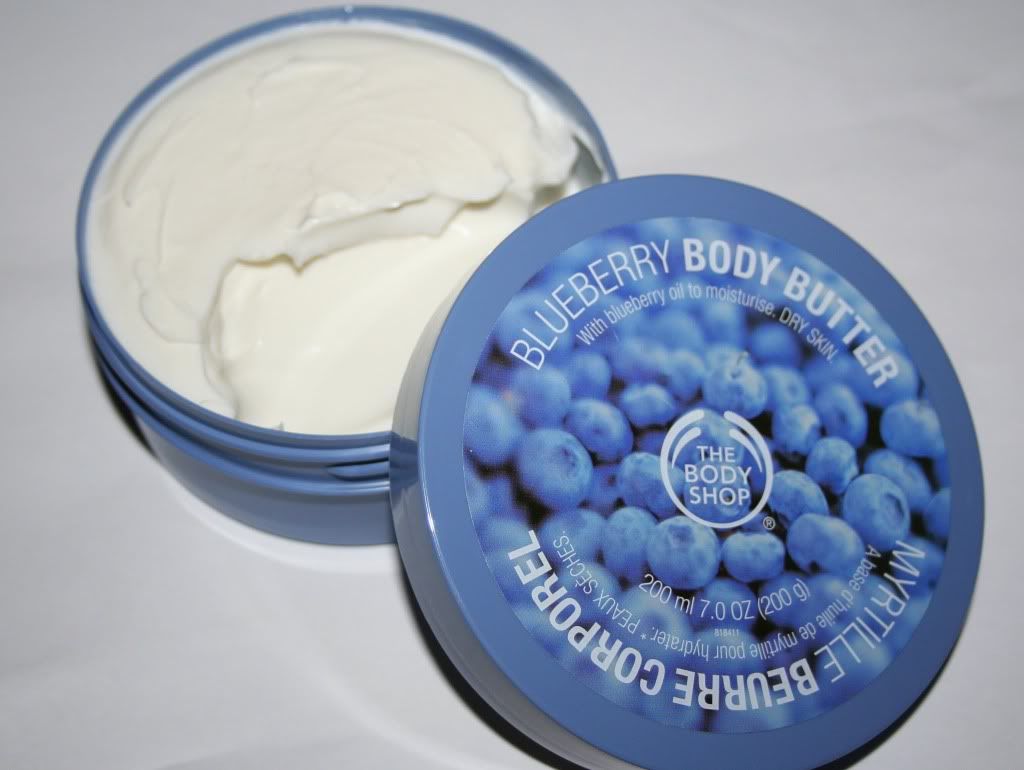 Too bad pink grapefruit body butter wasn't included in the 3 for $30, so I opted for a
Blueberry Body Butter
instead. It smells like sweet blueberries. Yummy!
I've tried all of them together and the scents didn't clash at all!
I got another scrub. The Body Shop has a line called Spa Fit. It supposed to tone and firm the skin. I haven't read any reviews about it, so I have no idea if it works. But I chose Spa Fit Smoothing and Refining Body Scrub because I love the intense citrus scent and the real orange peel in it. It also has caffeine that supposed to be really good for firming the skin. I'll see about that!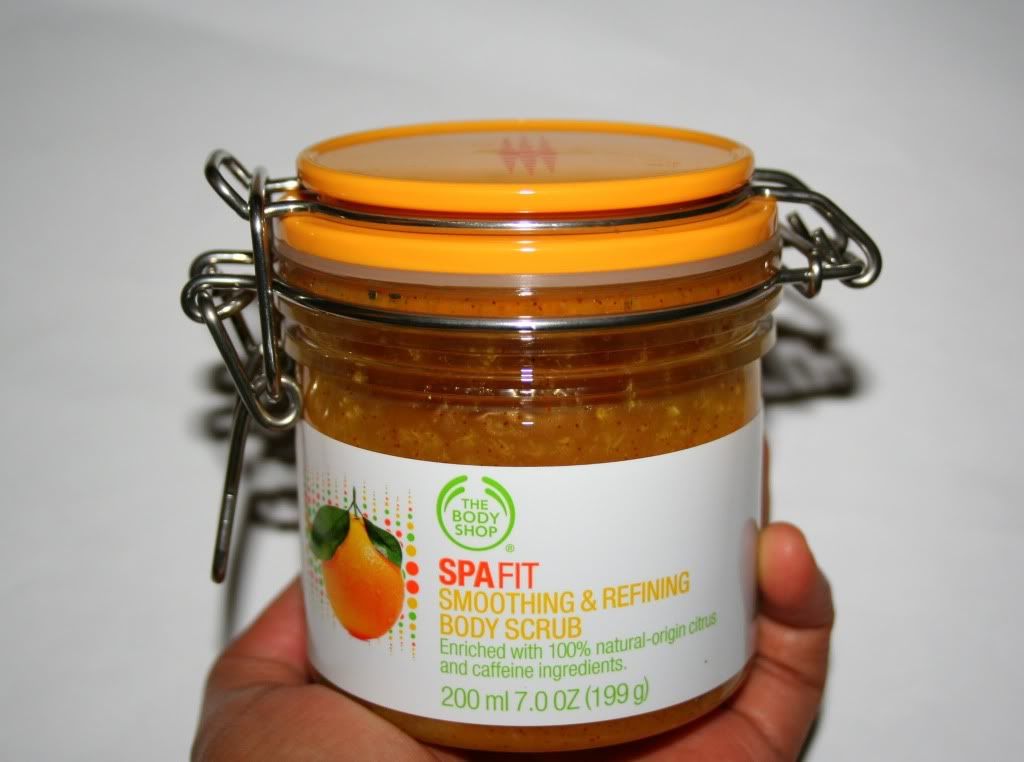 Spa Fit Smoothing and Refining Body Scrub
$22
Last but not least, I got the cutest lip and cheek dome ever! Gah...I got the Lily Cole Lip and Cheek Dome from the Lily Cole limited edition collection. It's a 2 in one product. You can use it for a pop of coral your lips and cheeks. And this could be yours because I'm going to include it in a prize in a future giveaway I'm planning to have very soon!!!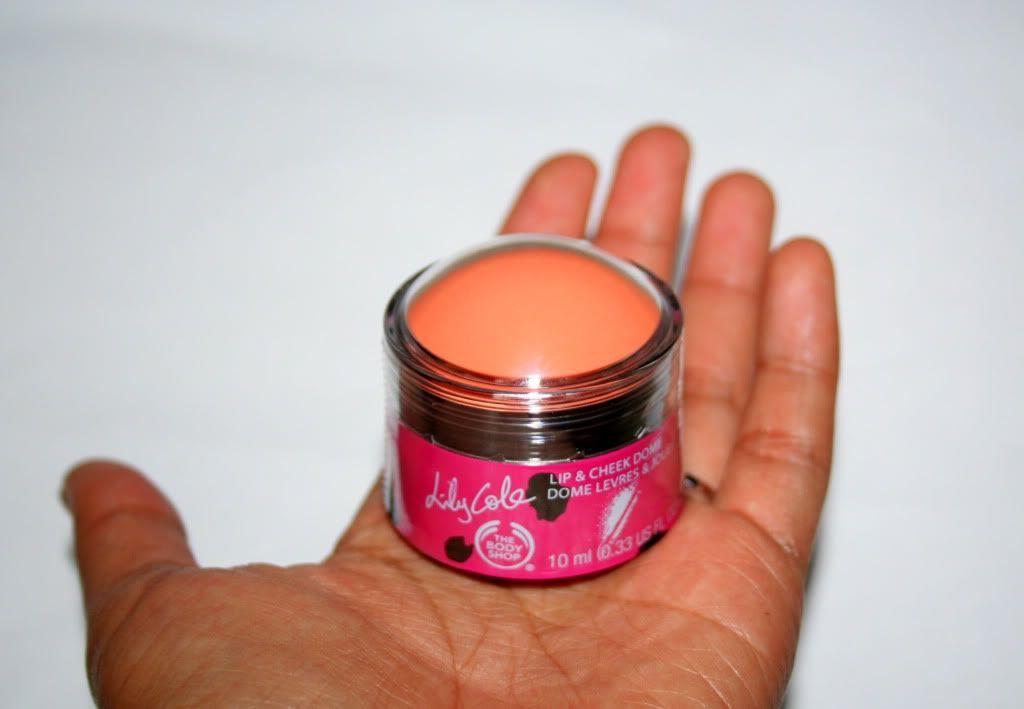 Lily Cole Lip and Cheek Dome
$15
I hope you guys like this haul. Let me know if you have any questions on the comment below.
Go to
TheBodyShop.com
to check out their Summer Sale!!!