This is the most exciting blog post I've ever done. Today, I present the "Best Beauty Buys of 2012" by All You magazine. They did all the work for us. They tested hundreds of beauty products to find the best and affordable products that feels like a
"full-on splurge"
. Now who doesn't like that?
I was fortunate to have the opportunity to test almost all of them and share my thoughts with you. If you want the complete list, you can click
HERE
or purchase your own copy of All You magazine August issue. It's the perfect magazine for a beauty and fashion junkee who's on a budget. They have helpful beauty and fashion tips, healthy recipes and coupons in every other page that you will surely love. Oh, and the have lowered the price from $2.99 to $2.49 OMG!!! With all the savings/coupons in the magazine, it pretty much pays for itself!
MAKEUP
Cover Girl LashBlast Volume mascara
$8
. This is my very first Cover Girl mascara. I can't believe I never tried it before. I freakin' love it. It lengthens and volumizes my lashes and I can layer as much as I want and doesn't clump at all!
Almay liquid eyeliner pen,
$8
. I highly recommend this eye liner if you are a beginner in liquid eye liner application. The applicator is fine and firm which allows you create a precise line on your eyes. Just make sure you put the top back right away and store it upside down to prevent it from drying out.
Maybelline Dream Bouncy blush,
$8
. Remember these? I wasn't able to try them when they first came out in the beginning of the year. I was truly missing out. It's the most coolest and unique blush I've ever tried. It is sorta between a cream and a powder with a spongy texture that feels soft to the touch. The best way to apply it is with your finger. Gently tap the product and apply on your cheeks and blend.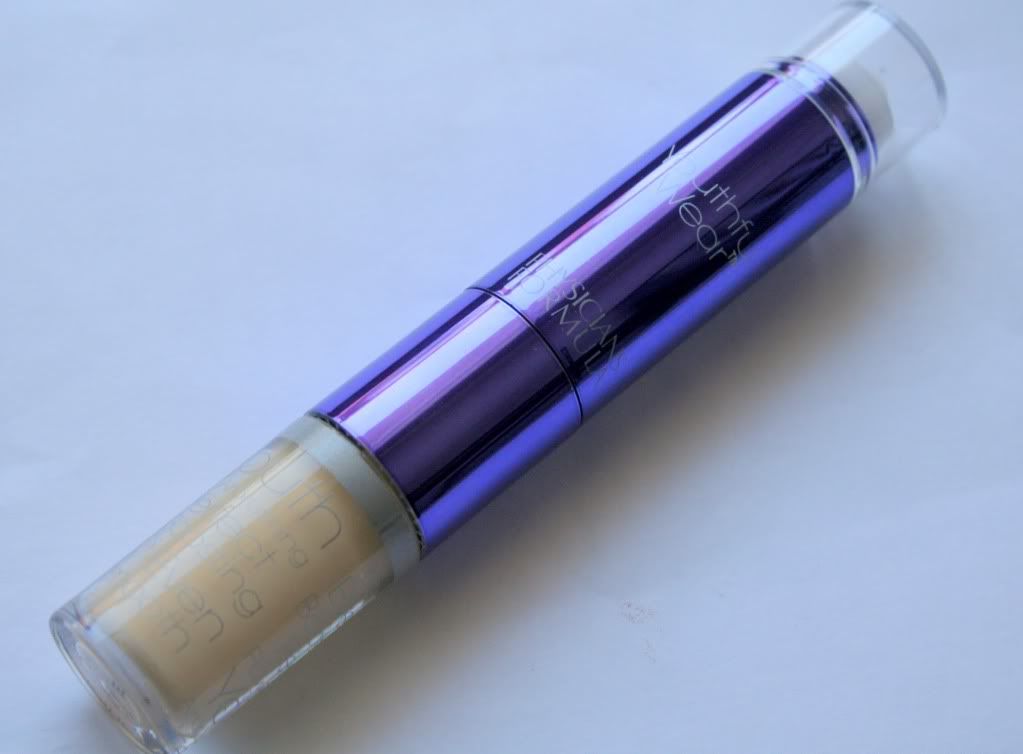 Physicians Formula Youthful Wear Cosmeceutical Youth-Boosting concealer,
$13
. This 3 in one concealer not only conceals dark circles, but fills in wrinkles and treats signs of aging as well. It's unique and I've never seen anything like it in the market. I like how it conceals my slight dark circles very well and it doesn't cake.
Neutrogena Revitalizing tinted lip balm,
$8
. I love a good lip balm and this one is pretty awesome! I like how it makes my lips feels smooth and soft. The feeling lasted about 3-4 hours before I had to reapply. It also has SPF 20 that protects your lips from the sun which is a big plus. Too bad the tint doesn't show up well because I have dark lips.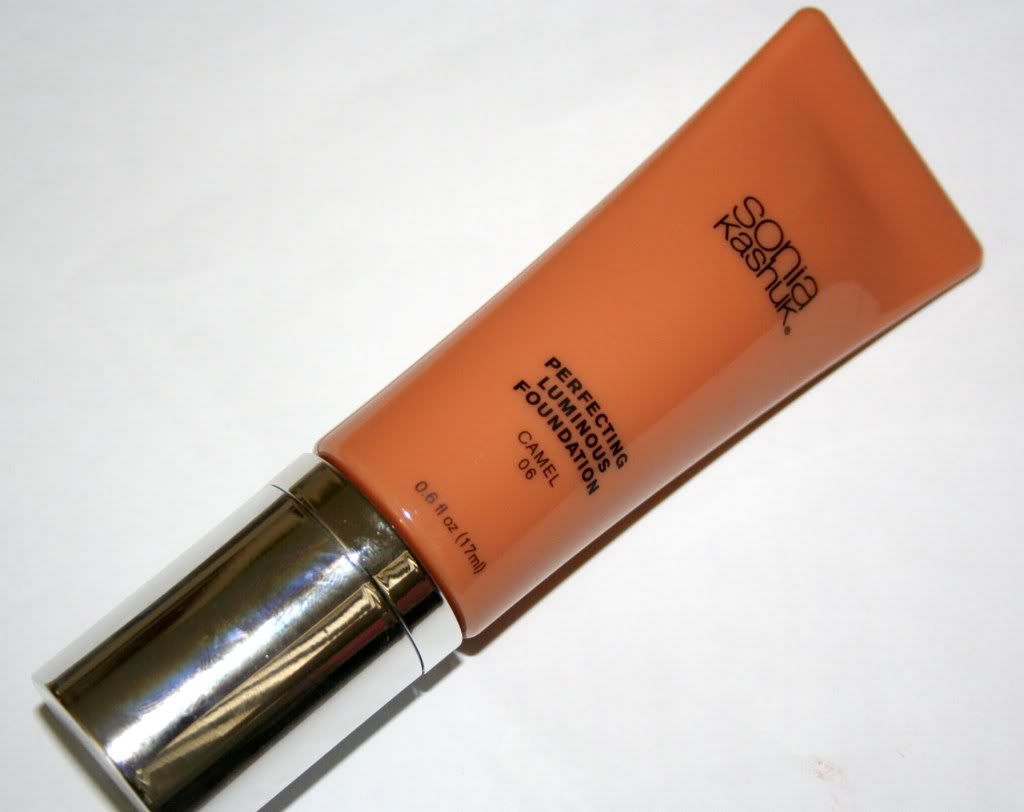 Sonia Kashuk Perfecting Luminous foundation,
$10
. If you want a foundation that will give your face a dewy, healthy glow then this is for you. It's really beautiful on the skin. It feels lightweight and natural like you don't have anything on your face. I have oily skin and I usually stay away from dewy foundations, but I can't seem to stay away from it. I just make sure to blot through out the day, so I won't look like a grease ball ha!
Wet n Wild Color Icon eye shadow collection in Comfort Zone,
$5
. I wasn't surprised when this palette made it to the list. It is amazing after all. A major bang for your buck. You get 8 highly pigmented and unique eye shadows that applies smoothly and blend well for only 5 freakin' dollars!!! Are you serious? Just make sure you tap off the excess before applying to your eyes because the shadows are soft and are prone to fall outs.
face


Simple Vital Vitamin day cream SPF 15,
$13
. I've tried it a couple of times along with my regular skin care routine and I really like it. It's light yet it has a slight creaminess to it that feels really good on the skin.
Aquaphor Lip Repair and Protect SPF 30,
$5
. I could not believe I've never tried this lip balm before. It's amazing! It's the only lip balm I've tried that prevented my lips my drying up under a lipstick. I've tried many "good" lip balms in past that I thought were great, but nothing compares this one.
BODY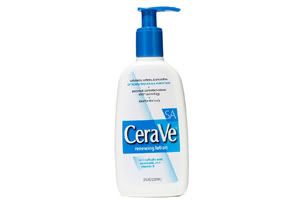 CeraVe Renewing lotion,
$15
. Don't let the simple packaging fool you. This lotion is unexpectedly wonderful. A lightweight and gentle lotion that provides instant relief to itchy skin and smooth bumps. I have these tiny bumps on my arms that I've always had since college. After a full week of using the lotion, I noticed the bumps became smaller and my skin smoother. I couldn't believe it. I'm going to keep using it and see if it will completely get rid of my bumps.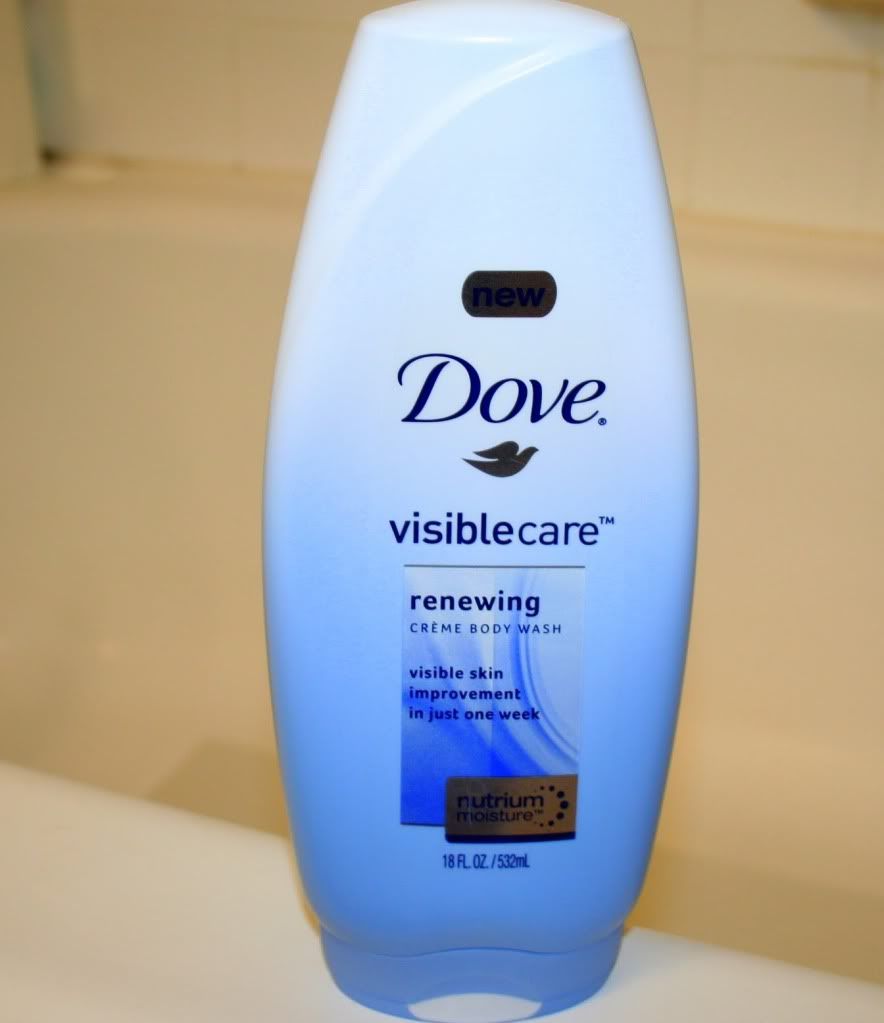 Dove Visible Care Renewing Creme body wash,
$7
. Kiko and I have always been a fan of Dove body wash, so I knew I was going to love this one. I call it, "Luxury in a bottle!". It feels like a treat for my body whenever I use it. It has a whipped, creamy texture that lathers up really nicely with my bath lily. It leaves my skin feeling really smooth and silky as if lotion is optional, no joke!
HAIR


Garnier Nutrisse Nourishing color foam,
$9
. Unfortunately, this is the only product that I wasn't able to try it. I'm not sure if I want to dye my hair just yet lol. But All You magazine says,
"You don't have to be a pro to get results with this color foam. The pump dispenser makes application easy, and fruit oils help prevent damage."
I would love to hear your thoughts if you've tried it before.
Organix Repairing Awapuhi Ginger conditioner,
$8
. Hands down, best conditioner I've ever tried. OMG! Where have you been all my life? I saw a dramatic difference in my hair after 1 use. My hair was less frizzy and super soft. And the scent smells so wonderful that last all day. Even my fiance couldn't stop touching and smelling my hair LMAO!
Salon Grafix Healthy Hair Nutrition conditioning cleanser,
$9
. It's a shampoo, conditioner and deep conditioner all in one. Wow! I've never tried anything like it before. I apply it from the root to the tips of my hair and I let it sit for 5-10 minutes as I wash the rest of my body. My hair felt clean and super soft. Not as soft as Organix, but pretty it's pretty darn close.
____________________________________________________________________________
GIVEAWAY!!!
Now on to the giveaway. One lucky winner will win all of these products. I'm so excited.
Here what you need to do...
1. MUST Follow my blog


2. MUST Like All You on Facebook HERE.
OR
Follow All You on Twitter HERE.
3. MUST re-post this giveaway through your blog, Twitter or Facebook (just pick one).


4. Leave a comment down below on how you did all of the above with your email address so I can contact you in case you win.
1. I'm following your blog through Google+ under Rebekkah Celeste
2. I LIKED All You on Facebook under Rebekkah Celeste
3. I re posted on my blog on http://www.everydaymakeupblog.com/skkdsdddjndw...
4. rebekkah(dot)celeste@gmail.com
This giveaway is open to U.S. residents only
It will run from
August 18, 2012 - August 26, 2012 12:00am PST.
I will only accept participants
who followed the rules.
The winner will be picked randomly using random.org.
Good Luck!!!
DISCLOSURE:

Some of the products are
given to Everyday Makeup blog for editorial purposes, either directly from the manufacturer or from the agency that works on behalf of the manufacturer. All reviews on Everyday Makeup blog are the honest opinion of its author and editorial samples do not, in any way, affect the outcome of product reviews