Hello. Here is my FaceOfTheDay that I wore to work a few days ago. It's been awhile since I've done a very dramatic eye makeup.You know, the defined, almost cut-crease that makes the eyes look 3D. I need to do it more often because I felt a little rusty with my technique and blending. Oh no. I even had a "makeup artist's block" in the beginning and I had no idea what look to create. So, I bust out with my Urban Decay Alice in Wonderland eye shadow palette. Seeing all the different colors in the palette got my creative juices going.
I ended up creating a dramatic and defined eye makeup using shimmery beige on the lid, dark brown and purple on the crease and gold on the inner corner. The gold really popped beautifully. Like what I said, my technique and blending was a little rusty, but I got a lot of compliments at work so I guess it wasn't too bad.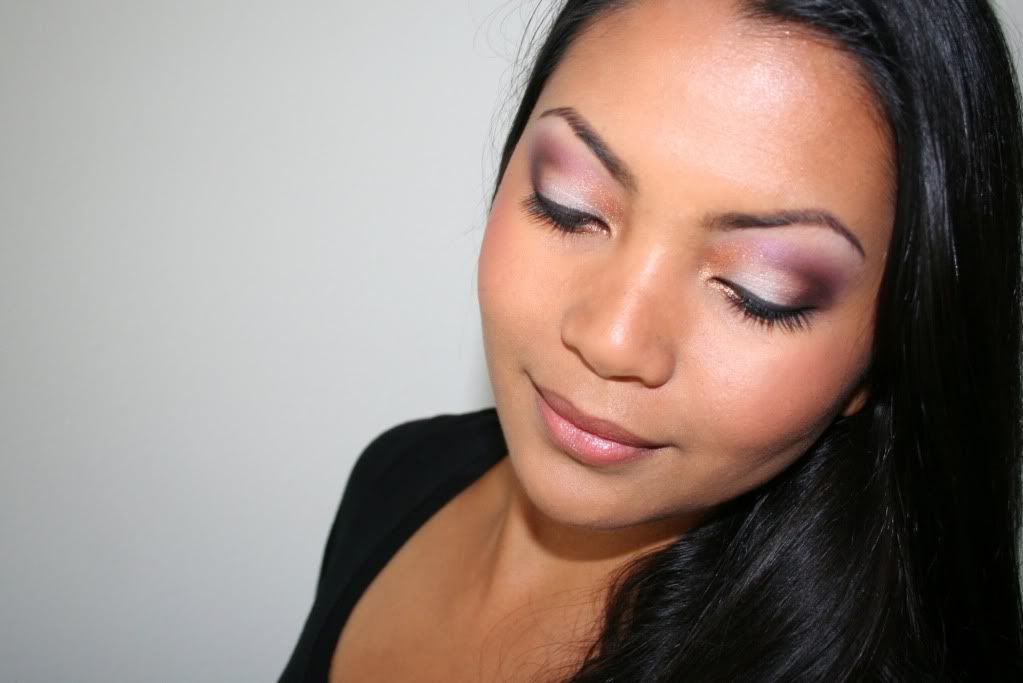 All the colors I used from
Urban Decay Alice in Wonderland eye shadow palette
.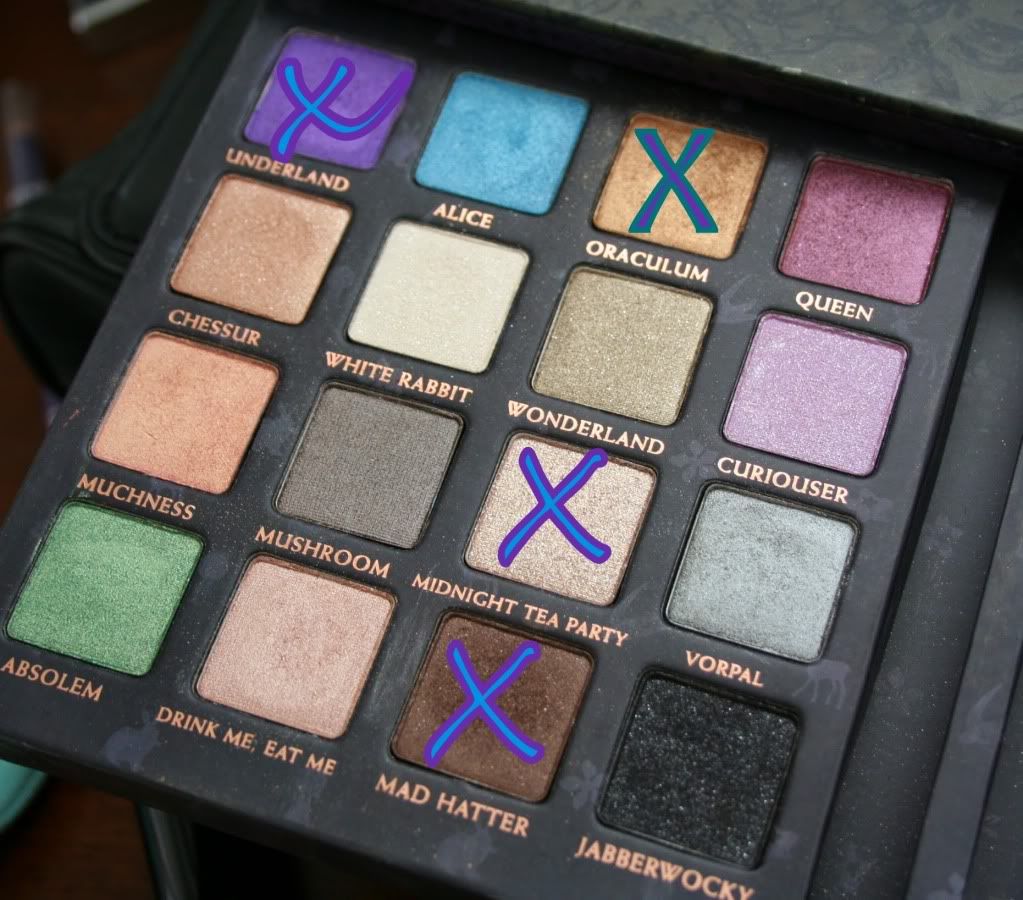 -MAC Studio Fix Fluid in NC42
-Almay Eye Base concealer in light/medium
-MakeUpForEver HD powder
-Urban Decay Primer Potion
-Urban Decay Alice in Wonderland eye shadow palette (Midnight Tea Party, Mad Hatter, Underland and Oraculum)
-Cover Girl Lash Black mascara
-Stila Smudge Pot in Black
cheeks: ( I mixed these 2 colors together)
-ELF Studio blush in Candid Coral
-Milani Mosaic blush in Sweet Cheeks
-A light application of Revlon Color Burst lipstick in Peach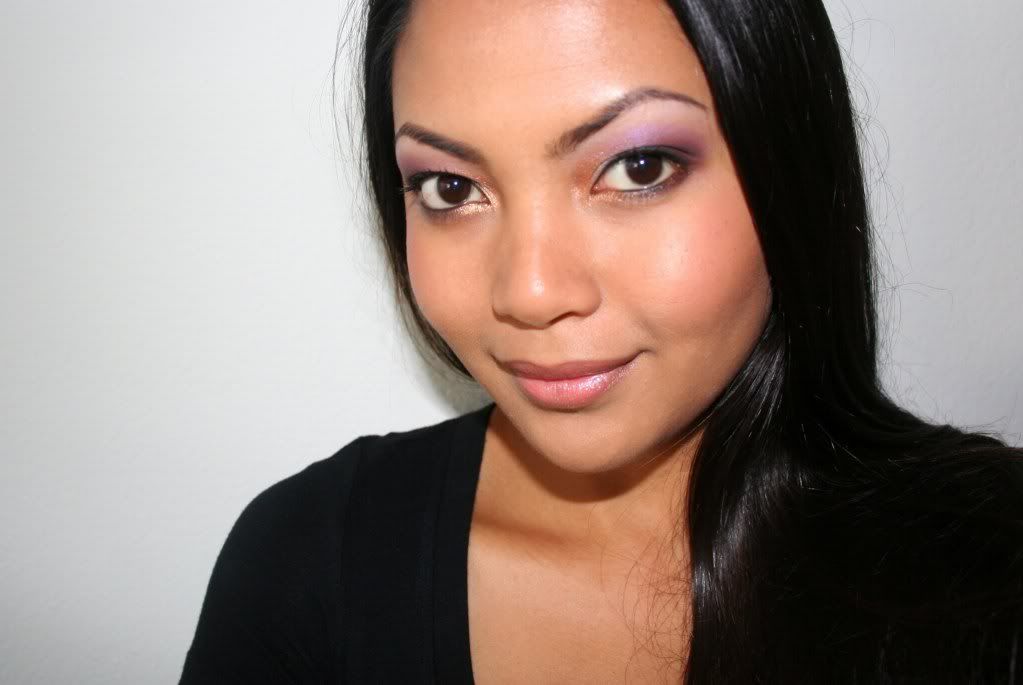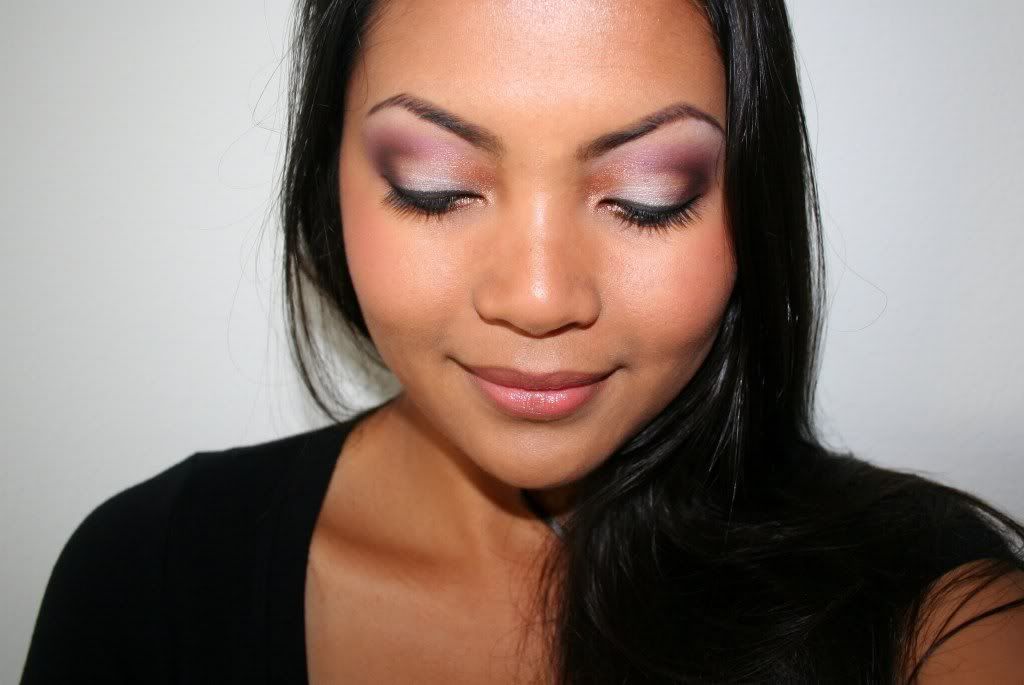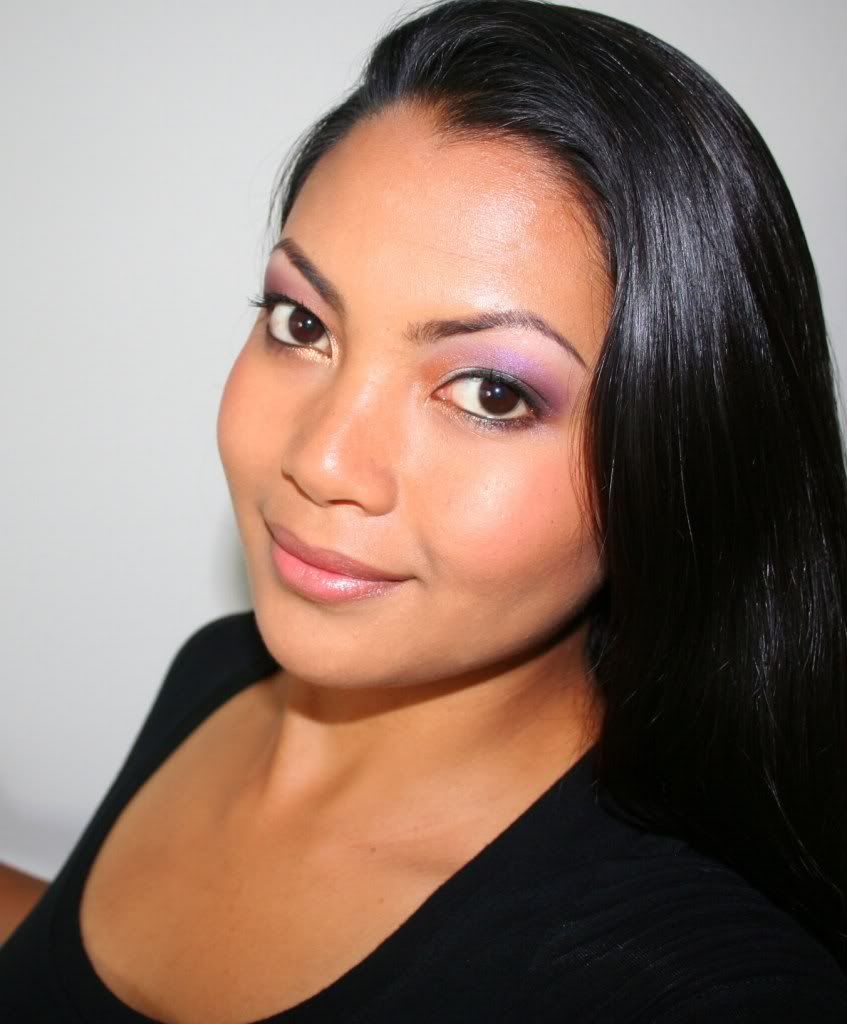 I hope you all like this look. Thank you for stopping by!!!
Don't forget to submit your photo to our NYC New York Color Summer Bronzed Beauty Look. It ends August 17, 2012. Click
HERE
for the official rules.