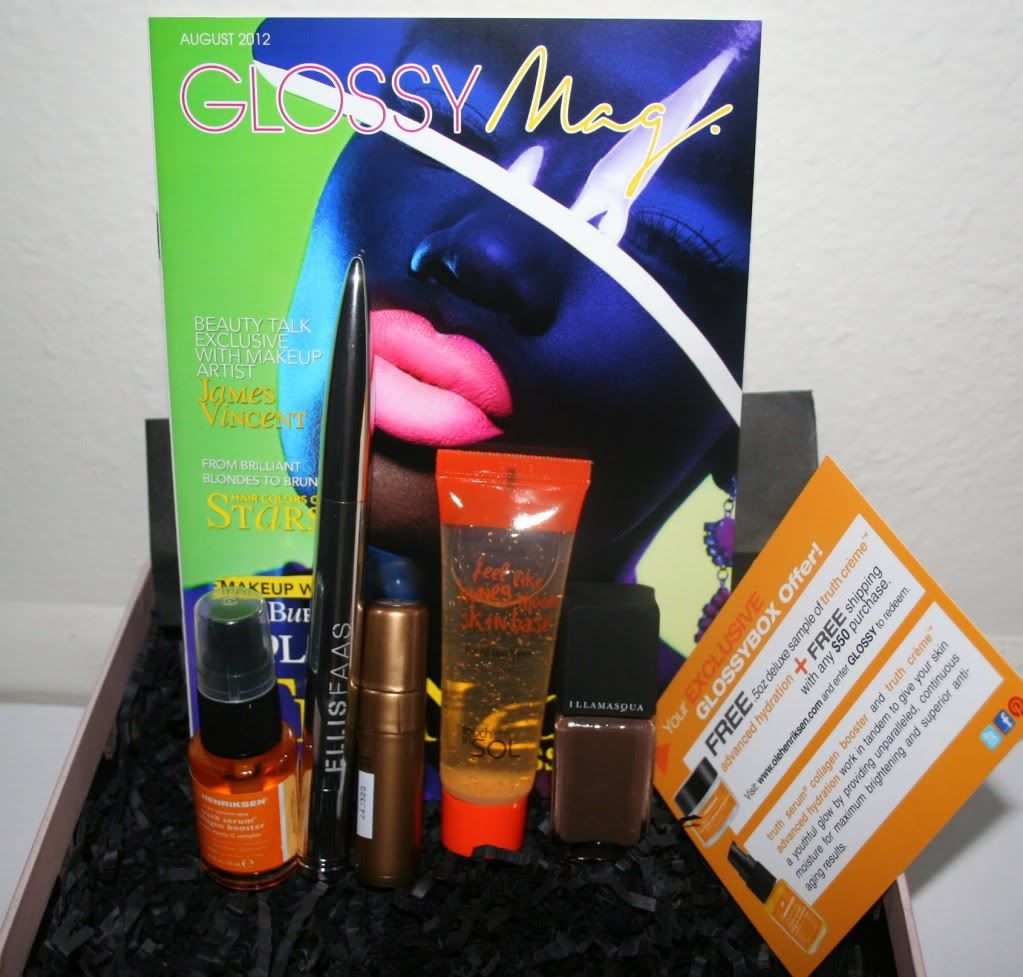 Hey guys, long time no blog. Planning the wedding and work has taken a lot of my time. It's fun, but gosh, it's a lot of work. Maybe I'll do a separate post on the wedding preparations to let you in on what I've been up to. But I promise to blog more this week. I have several product reviews coming up and some awesome giveaways!
For now, I want to share with you the best Glossybox yet. I've always been pleased with Glossybox, but this month was far supurb from the rest. If you remember, the very first Glossybox was perfect (See it
HERE
), but I didn't count it since it was a preview box. This box for August came with 2 high end full size products and 3 deluxe samples that are almost full size. What more can I ask?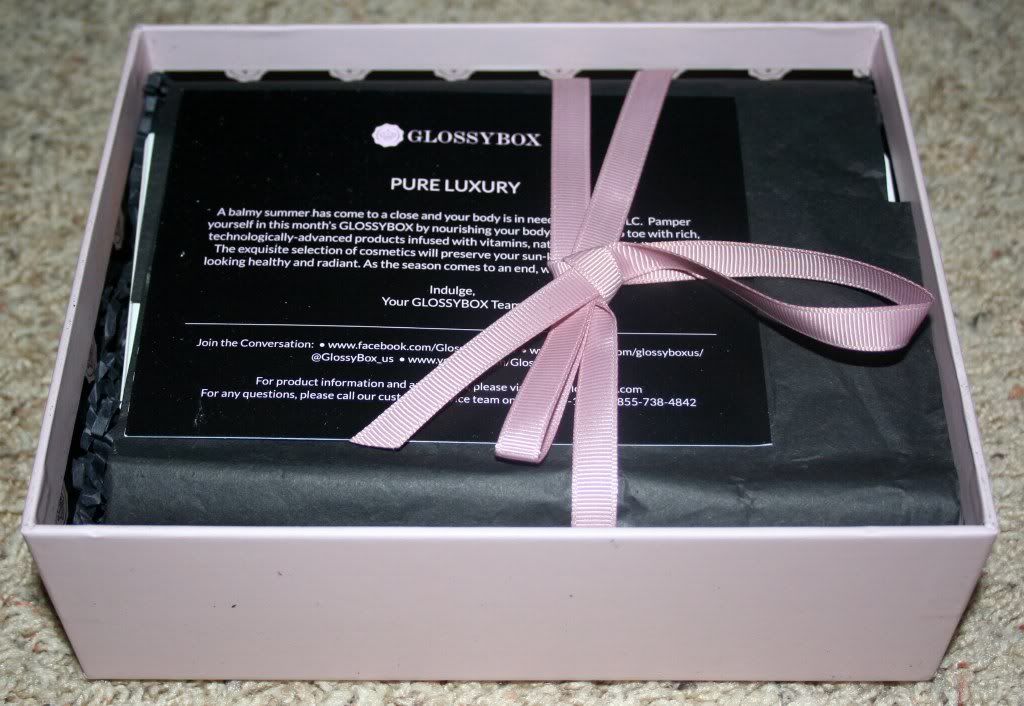 The theme for August is
"Pure Luxury"
. According to Glossybox, Summer is ending and it's all about indulging on products that are nourishing to preserve our sun-kissed beauty.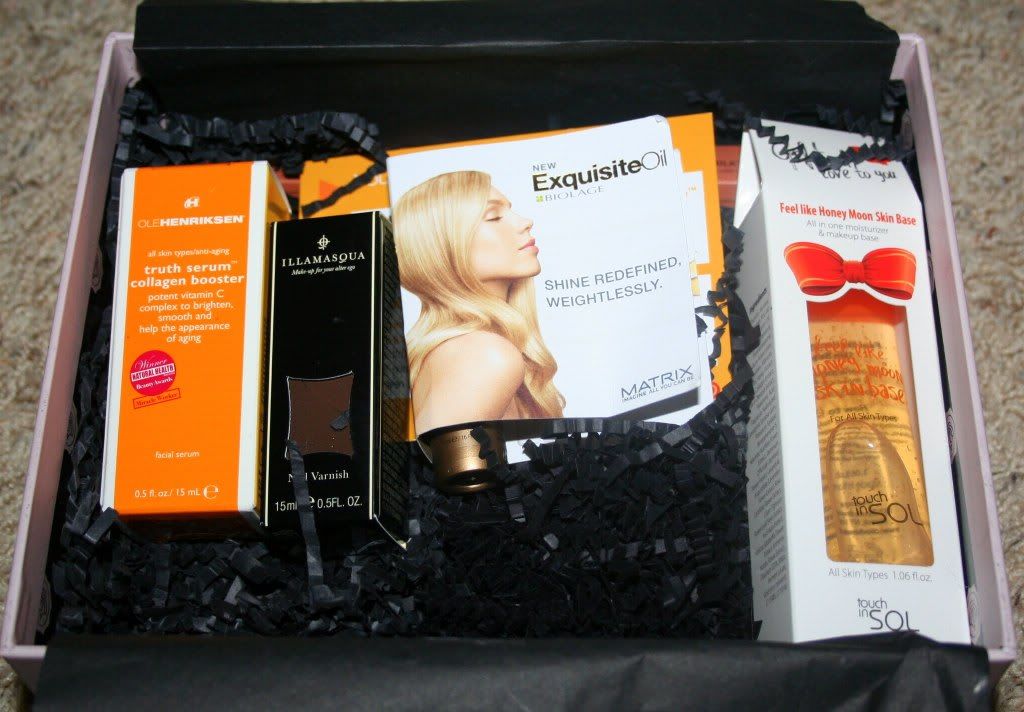 Product List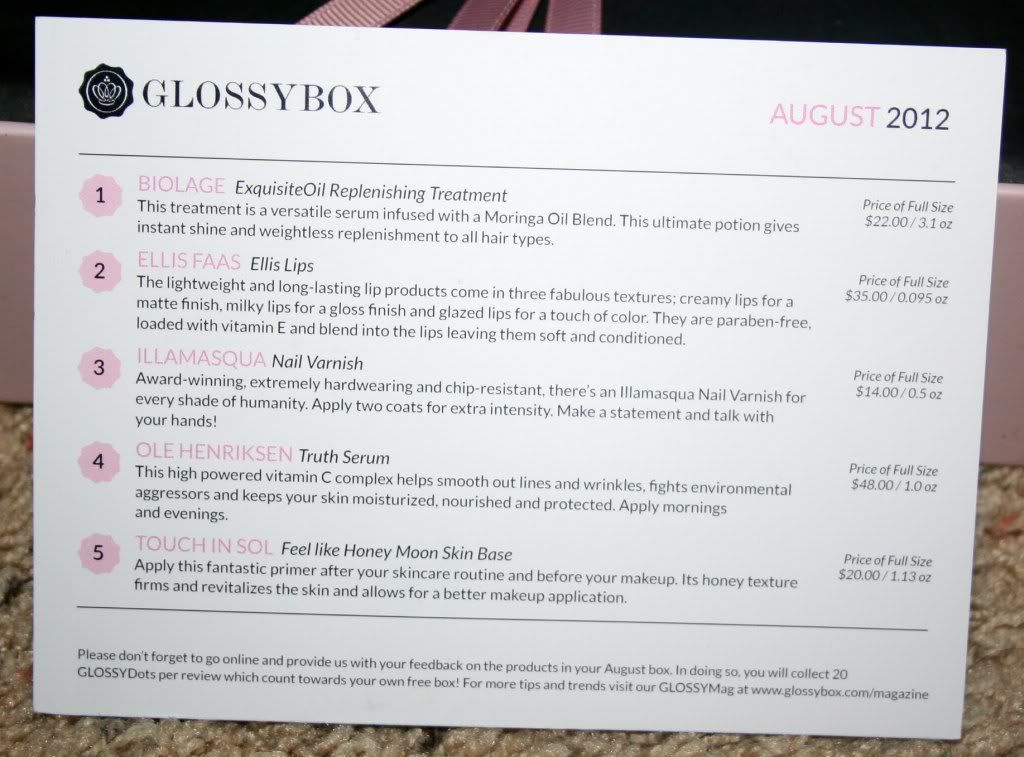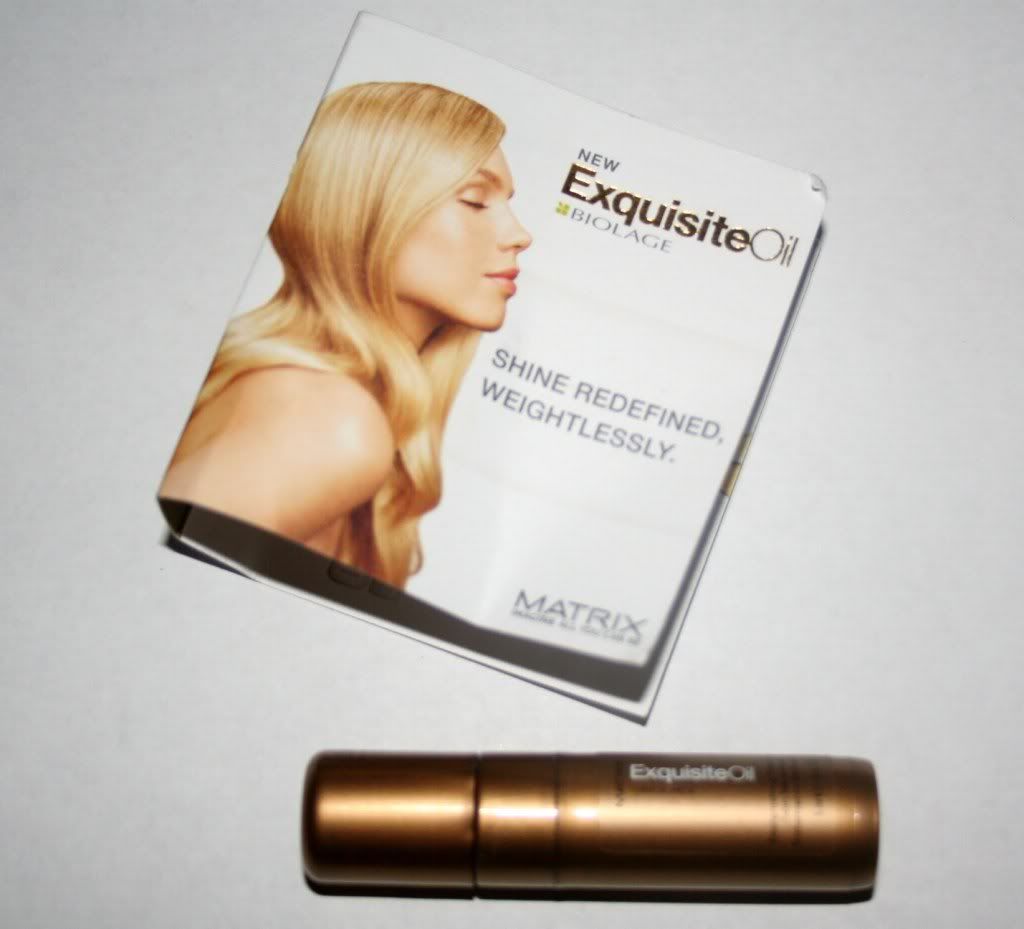 A sample of Biolage ExquisiteOil Replenishing Treatment. It's the smallest out of the sample, but I'm sure I can get a few uses out of it. It's supposed to replenish and add instant shine to the hair.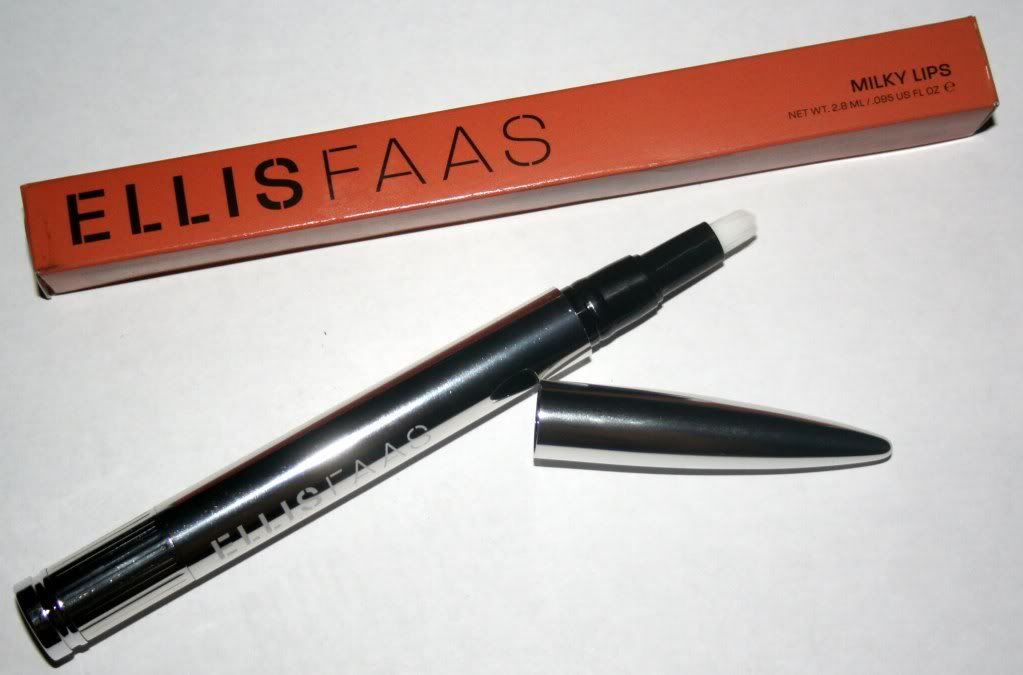 Full size ELLIS FAAS Milky Lips in L204. This is far by the most interesting lip product I own. Doesn't the packaging looks like a long bullet? lol. It's a twistly lipgloss pen with a brush tip applicator. 204 is a orange red color that is perfect for fall. I'll do a swatch on a separate post.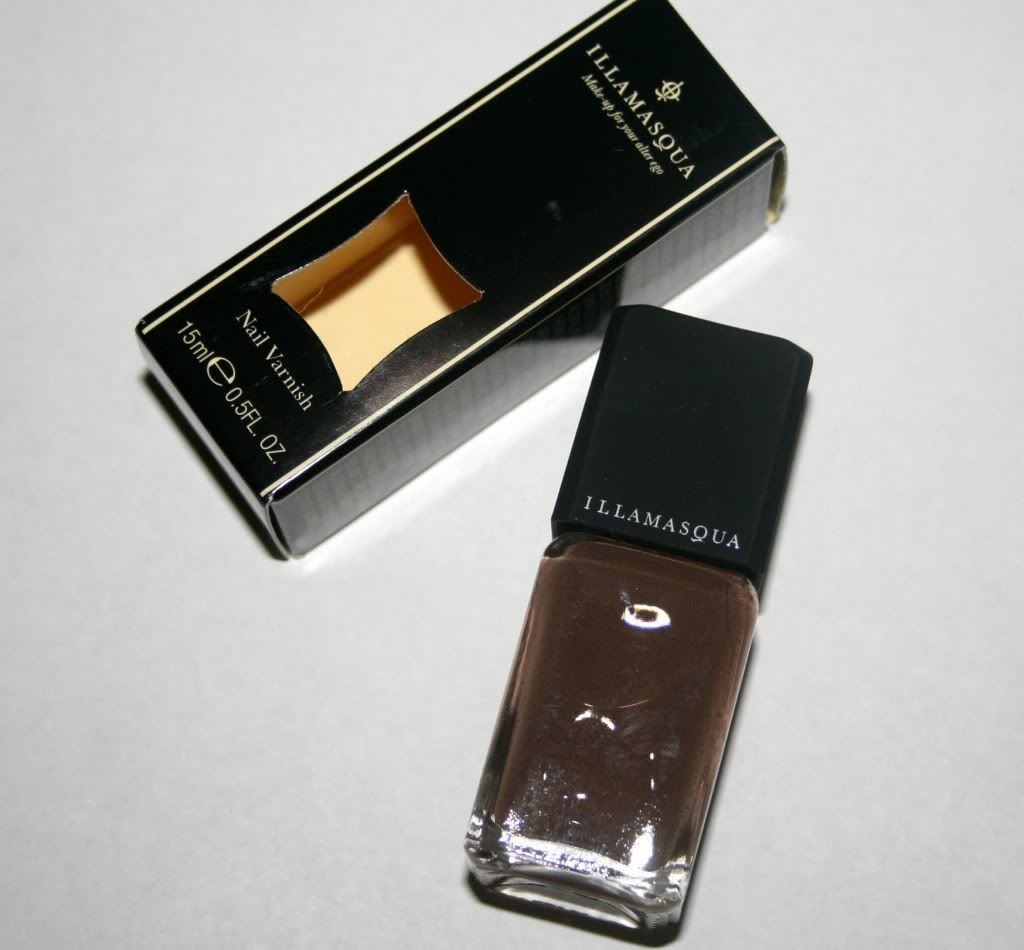 Full size
Illamasqua nail varnish in Taint
. OMG! This is my very first Illamasqua product. Not a nail polish person, but I love that it's Illamasqua. Although the chocolate brown color is not something I would pick for myself, it's still a beautiful color and very fall appropriate.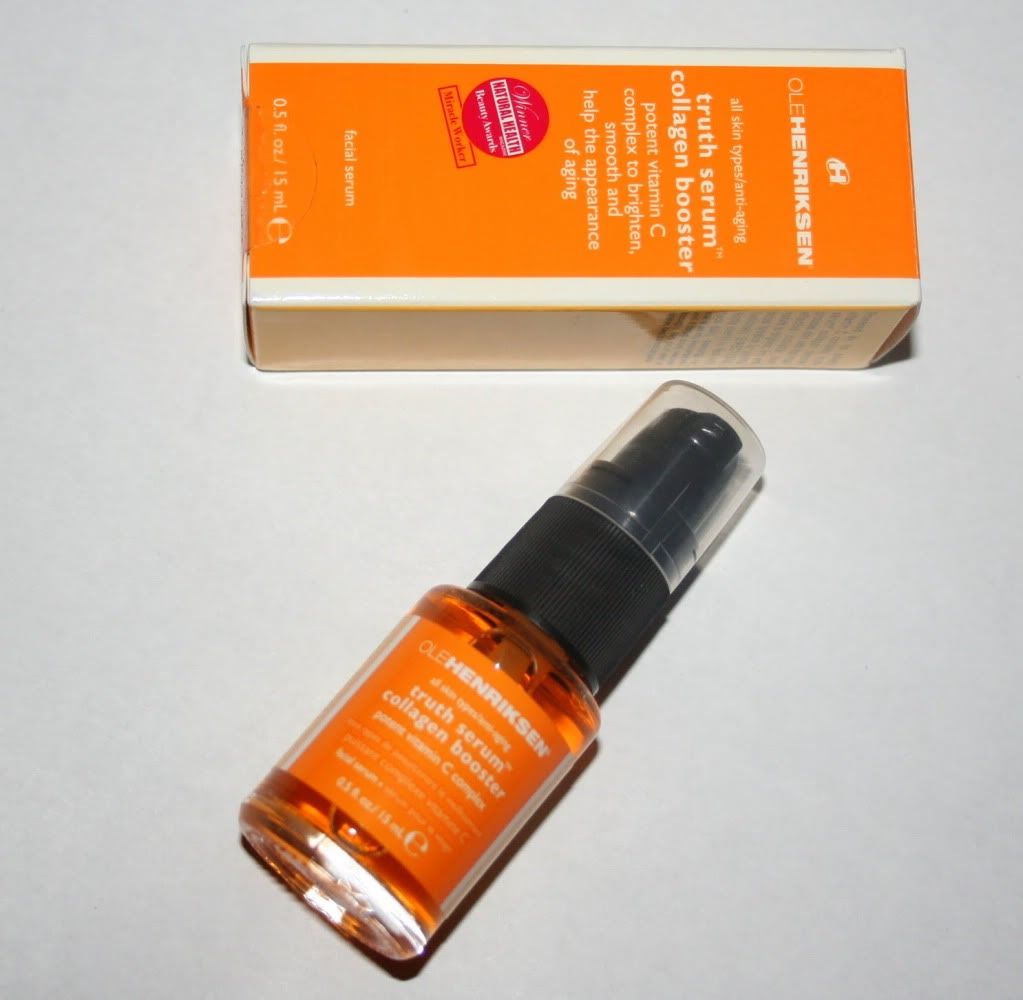 A sample of Ole Henriksen Truth Serum Collagen Booster. First time hearing about this brand. It's supposed to have Vitamin V complex to help smooth out lines and wrinkles. I already have a skin regimen that works for me, but this stuff sounds awesome and I really want to give it a try!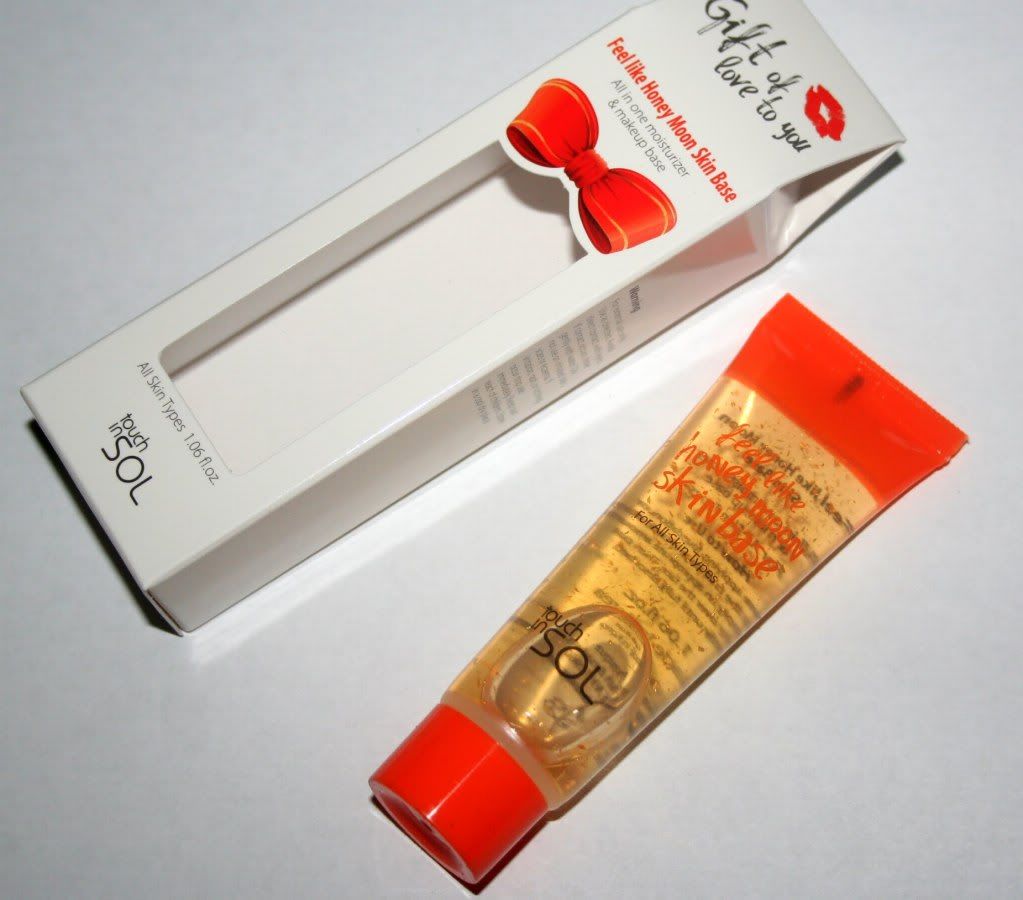 A sample of
Touch in Sol Feel Like Honey Moon Skin Base
. First time hearing this brand too. I love how it's almost full size! It's a moisturizer and face primer in one. How interesting! I will give this a try and let you know my thoughts.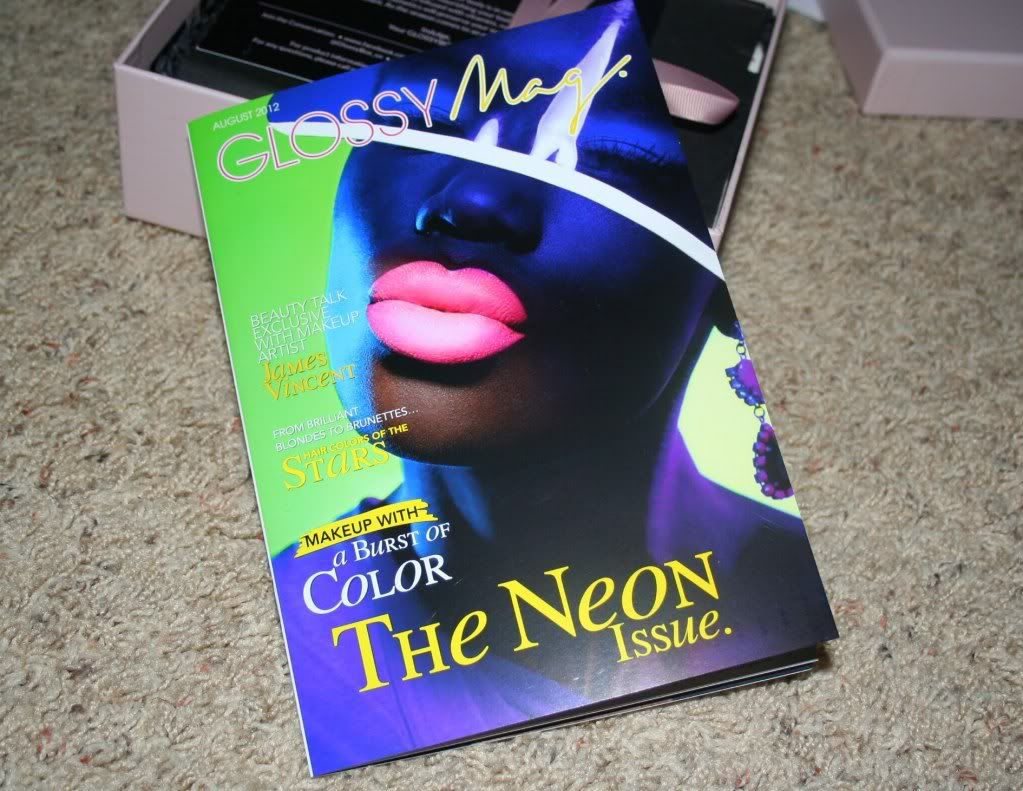 Glossy Mag The Neon Issue is Love. It has some helpful and valuable beauty tips inside!
Overall, August Glossybox is worth the $21. All the products are really interesting to try.!
What do you think of August Glossybox?
DISCLOSURE:

Some of the products are
given to Everyday Makeup blog for editorial purposes, either directly from the manufacturer or from the agency that works on behalf of the manufacturer. All reviews on Everyday Makeup blog are the honest opinion of its author and editorial samples do not, in any way, affect the outcome of product reviews