Vineyard Peach is here!!! It's The Body Shop's newest scent. If you guys are not familiar with The Body Shop, it's a body care and skincare retail store and they are known for their amazing body butters. I was very excited when I heard peach is being added to their collection. I'm a big fan of their body butters, especially the fruit scented ones, so I was really looking forward to it. It's been available online, but now you can finally get it at your local The Body Shop if you're a Love Your Body card member. It will be available to non-members September 24, 2012.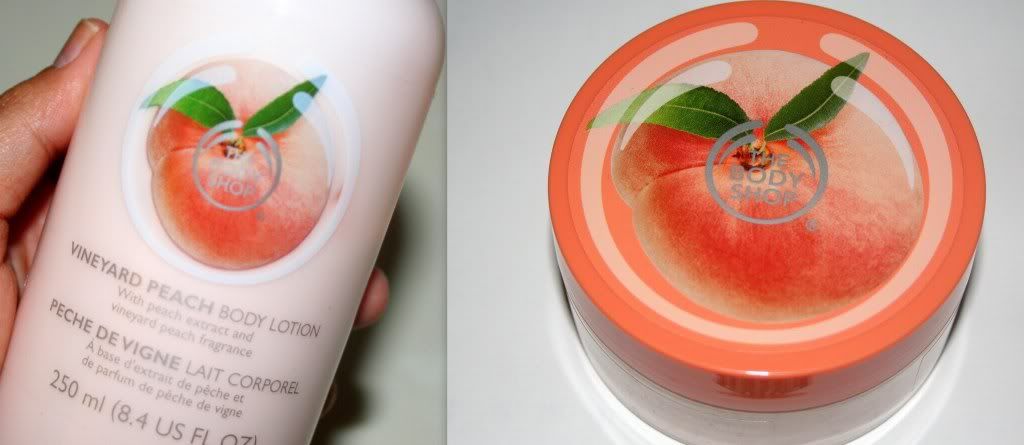 Vineyard Peach comes in a shower gel, body butter, body lotion and body scrub. I was able to get the body lotion and the cream body scrub.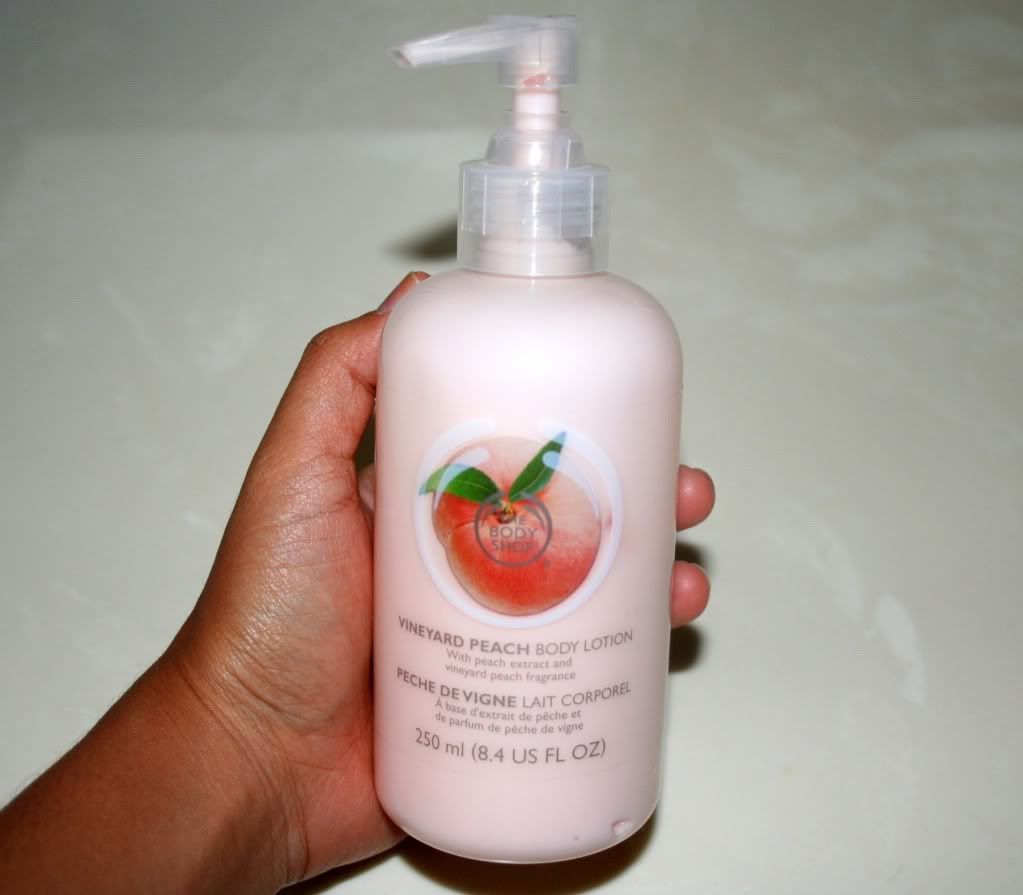 Vineyard Peach body lotion
$12
It has wild peach extract, Mediterranean peach kernel oil, community fair trade shea butter and brazil nut oil. It's very light and refreshing and it smells like freshly sliced peaches. Yum!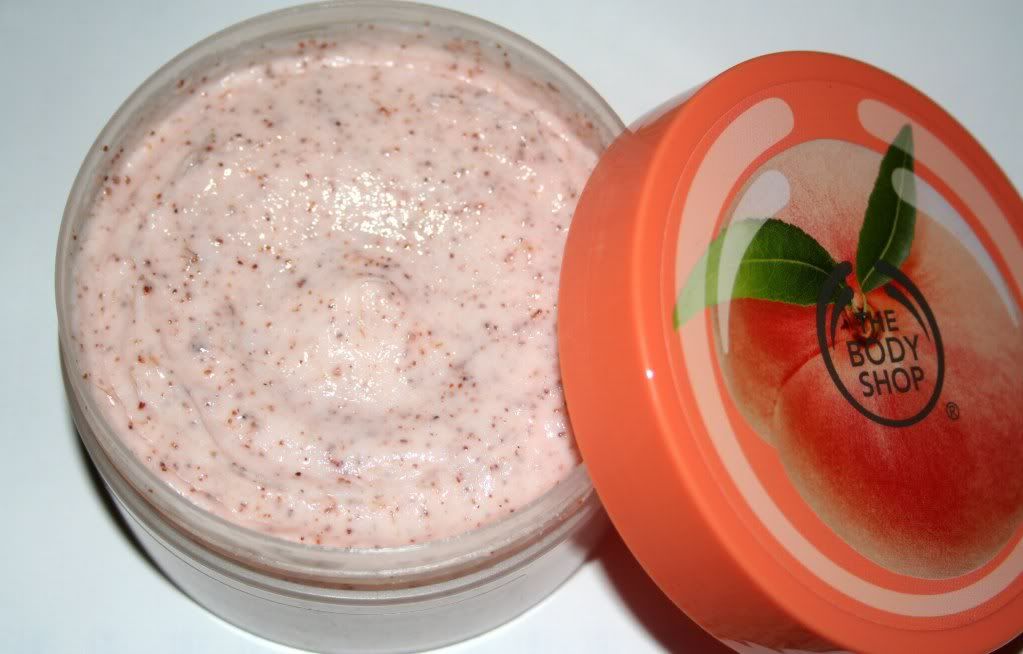 \
Vineyard Peach cream body scrub

$19
I don't really need another scrub, but how can I resist? It's a creamy scrub with crushed coconut shells, peach seed powder and peach extract. It's more abrasive than my Sweet Lemon body scrub and exfoliates really well and leaves my skin feeling smooth.
I will have a separate review on these products very soon. If you want to learn more about The Body Shop Vineyard Peach, click
HERE
.
What do you think of The Body Shop Vineyard Peach?