The Color Workshop Art of Eyes is a new makeup collection from The Color Workshop that came out over the Holidays. It's currently on sale at
Walmart.com
for
$5.50
. Included are 2 eye shadow palettes (9 eye shadows each), 4 liquid eye liners, 4 jumbo cream eye shadow pencils and a mascara.
Read on for my thoughts and swatches.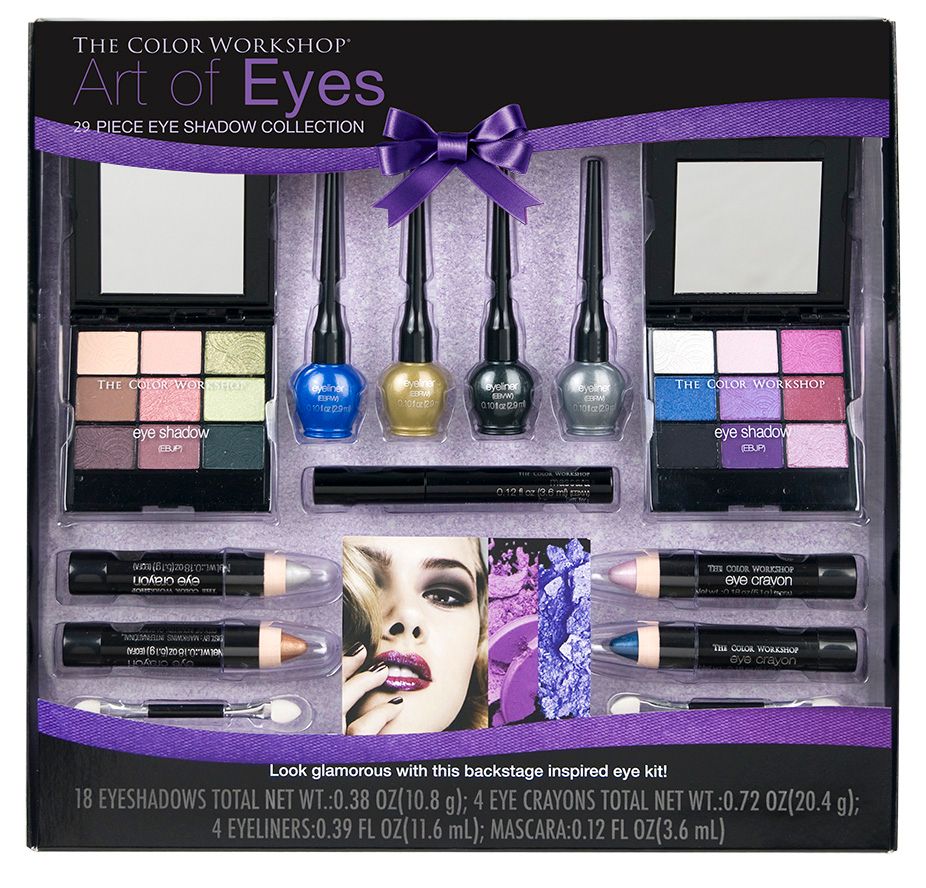 How the packaging looks like.
The eye shadows are my favorite in the collection. Each palette offers a variety of colors with different finishes. The pigmentation and texture is quite impressive. Easy to apply and pigmented. However, like any other eye shadows, it does need help of an eye shadow primer to keep it in place and prevent creasing. I suggest using the jumbo cream shadow pencils in the collection as a base.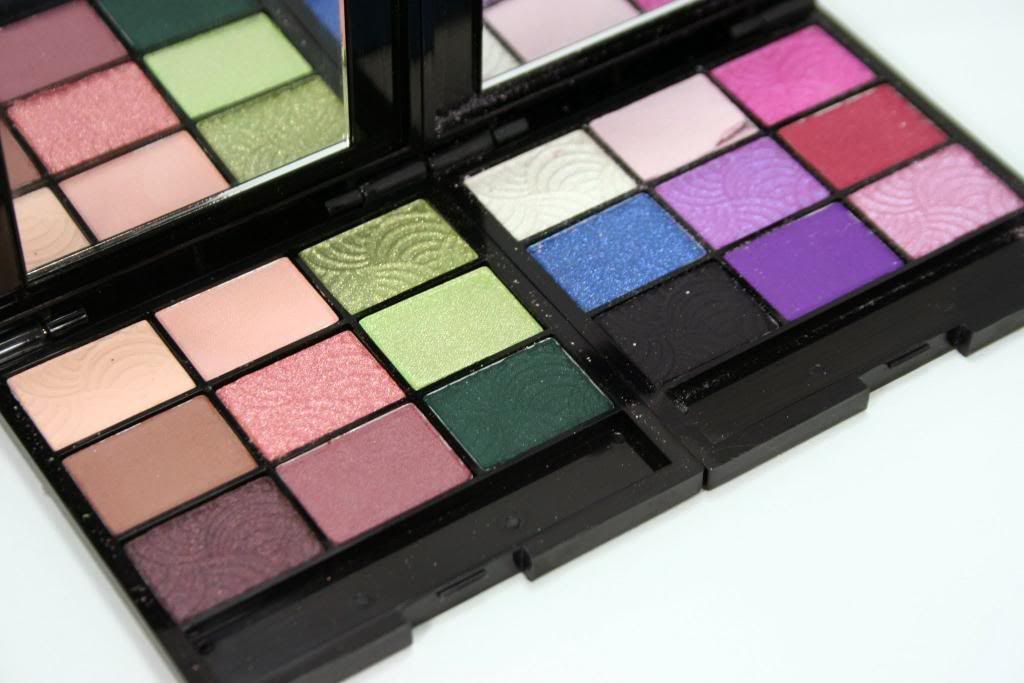 Swatches of some of the eye shadows on my hand without flash. Aren't they gorgeous?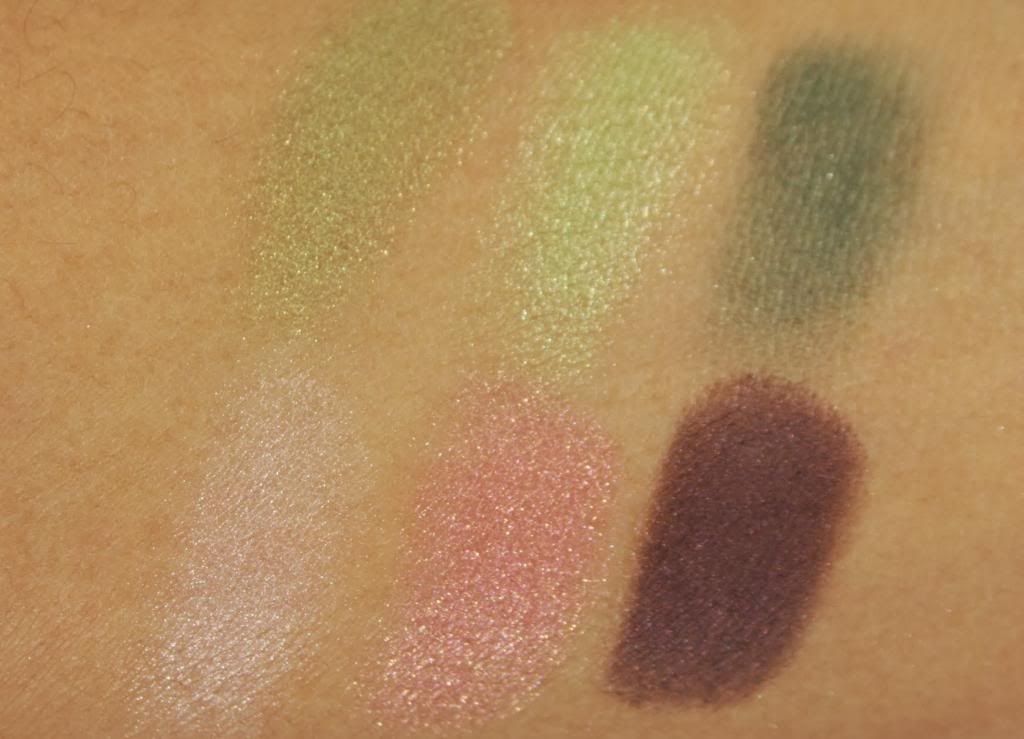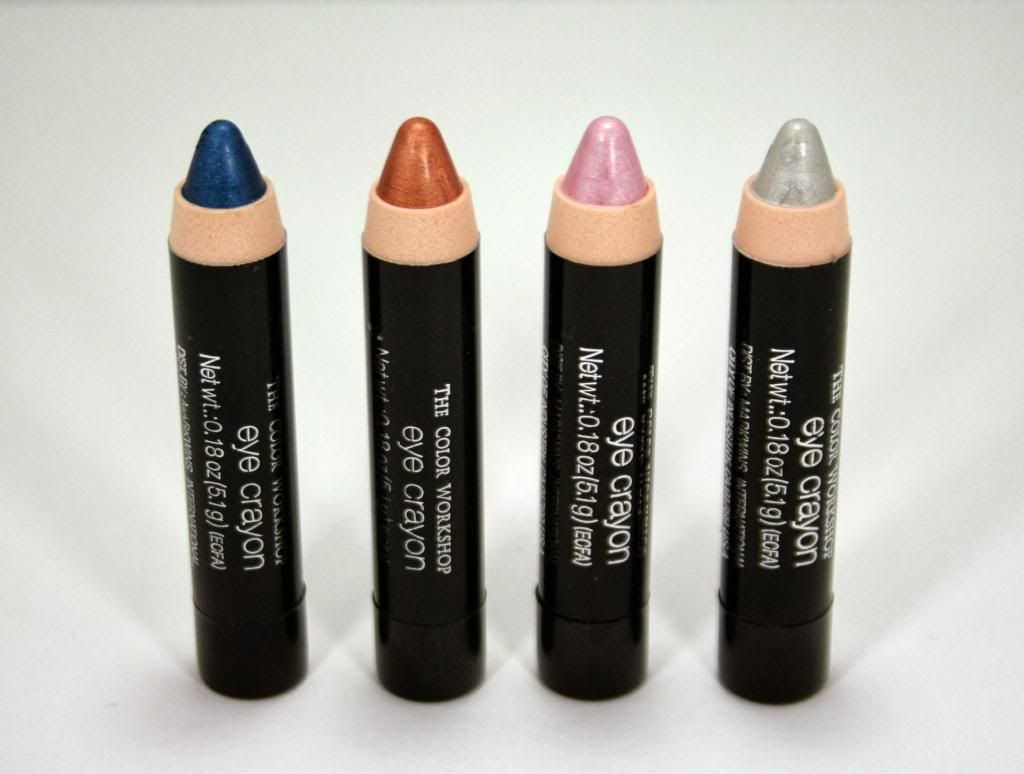 The eye crayons or cream eye shadow pencils are also great! They are awesome eye shadow bases. My tip is to warm the product on the back on the hand to make it creamy before applying on the lids. The winter cold causes makeup to stiff up a bit.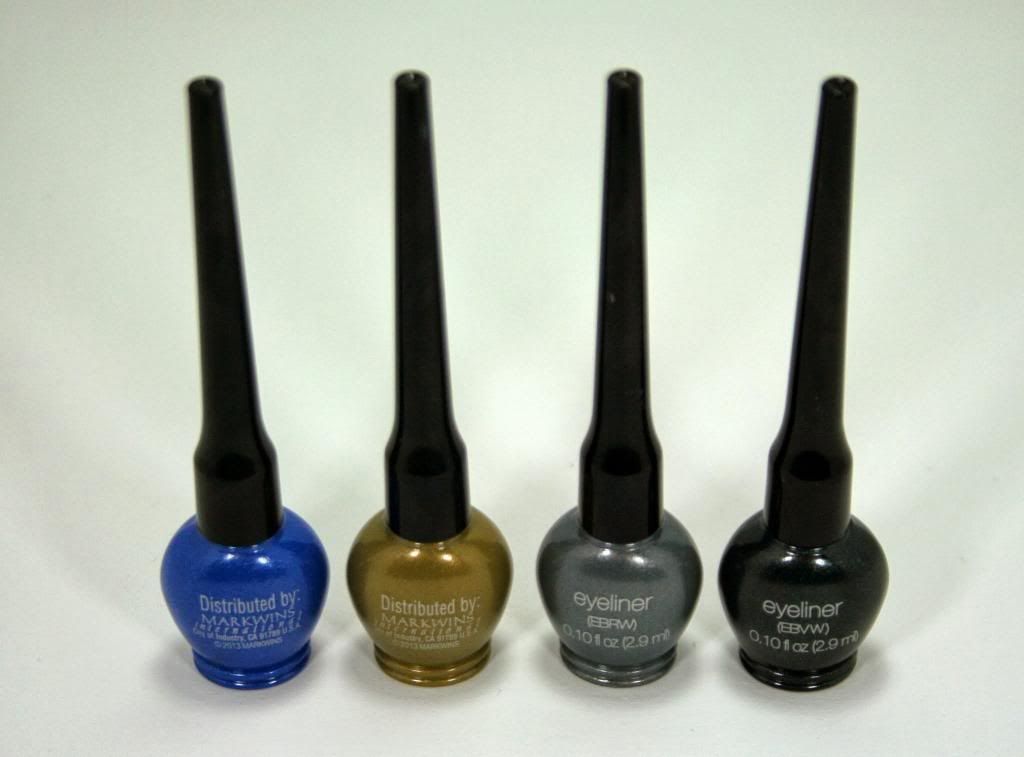 These liquid eye liners are my least favorite in the collection. Although the colors are beautiful (blue, gold, silver and black with shimmers), the consistency is watery and sheer. It takes 3 application to get a solid color. It also takes awhile to dry, which could be a bit of a pain when you're doing your makeup.
Swatches on my arm without flash.
The mascara, for me, is a day time mascara. It darkens and thickens my lashes enough for a day time look. It also holds up to the curl fairly well.
What are your thoughts on this collection?
Have you seen it at your local
Walmart?
DISCLOSURE:

Some of the products are
given to Everyday Makeup blog for editorial purposes, either directly from the manufacturer or from the agency that works on behalf of the manufacturer. All reviews on Everyday Makeup blog are the honest opinion of its author and editorial samples do not, in any way, affect the outcome of product reviews