You guys know I'm a big fan of drugstore makeup, so when I was asked to try a makeup palette from The Color Workshop, I excitedly said yes! It's from the same company, Markwins International that created Wet n Wild cosmetics so I knew it was going to be a good one. The palette is cute and compact and it has all the makeup you need: 36 eyeshadows, 2 blushers, 8 pressed powders, 8 lipglosses, 2 eye liners, 2 lip liners, a sponge and some applicators. Wow, that's a lot of product in such a tiny palette. Now you might be wondering, is it any good? Well, I've been playing with it and I can honestly say that it's pretty good. The quality reminds me of the Coastal Scents or BH cosmetics 88 eye shadows palette that's really popular but for a much cheaper price. It's currently on sale at Walmart for
$7
!!!
Read on for more info, photos and swatches!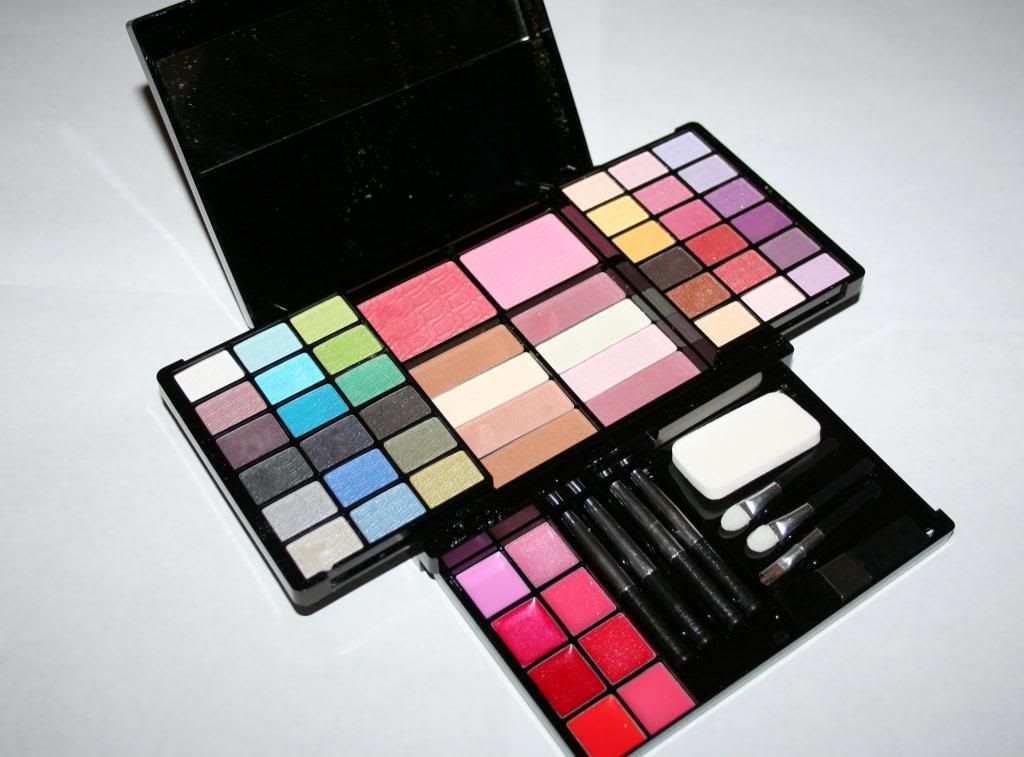 It's so cute and compact. It's about the size of a CD case. It's perfect for travelling.
It comes with a mirror. I love any palette with a mirror!
It has everything you need to do your makeup. Again, it has 36 eyeshadows, 2 blushers, 8 pressed powders, 8 lipglosses, 2 eye liners and 2 lip liners.
A great selection of eyeshadow colors: neutrals, pinks, purples, blues, grays and darks. You can definitely create a variety of looks.
The blushers are gorgeous, pigmented and blends very well.
The lip color and lip glosses are really nice. They have a great color pay off and are smooth on the lips and not too sticky.
The lip liners are smooth and doesn't tug on the lips.
The price. It retails for $10 but currently on sale at Walmart for

$7!
The texture and quality of the eye shadows is inconsistent. Some shadows are more pigmented than others and you have to pack it on or apply underneath a color base to get the best color pay off. But I say about 80 percent of the eyeshadows has a nice pigmentation, so it's not too bad.
The eye liners don't last very long.
The packaging is not very sturdy so don't drop it lol.
Here are more photos of the palette...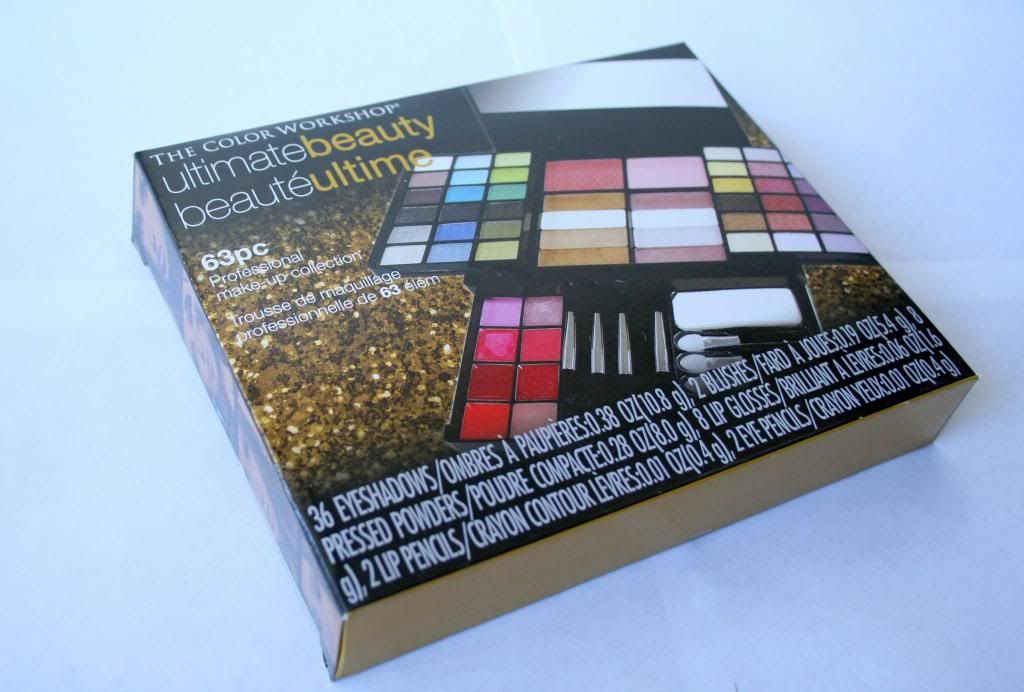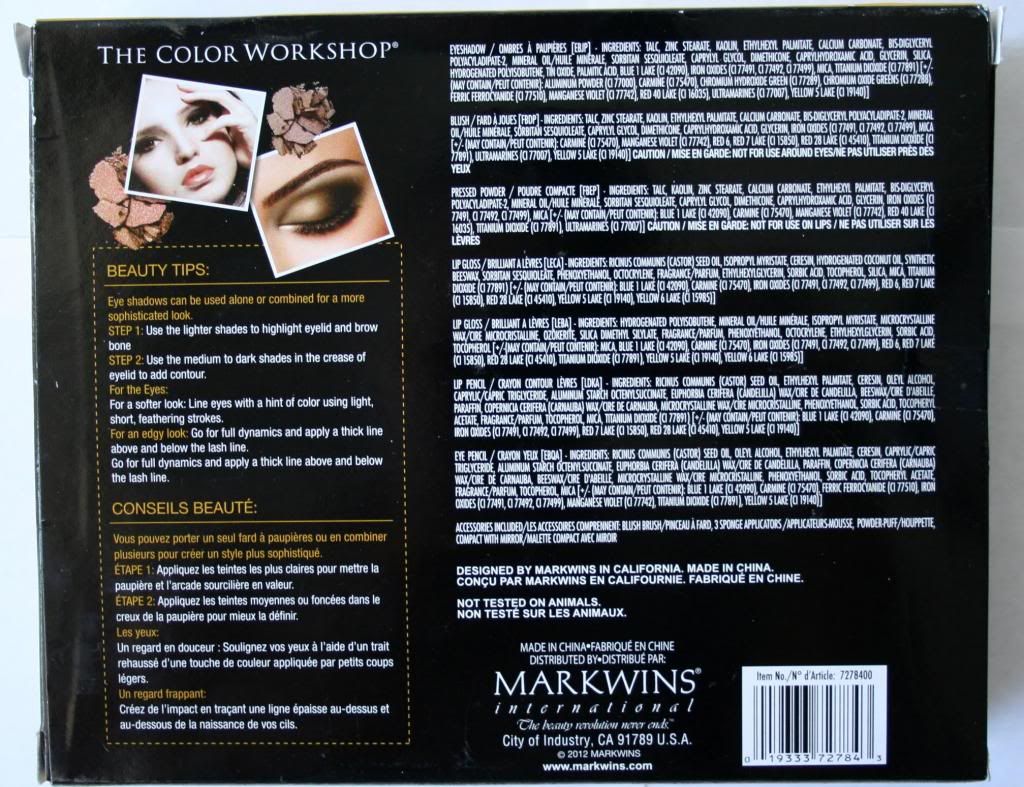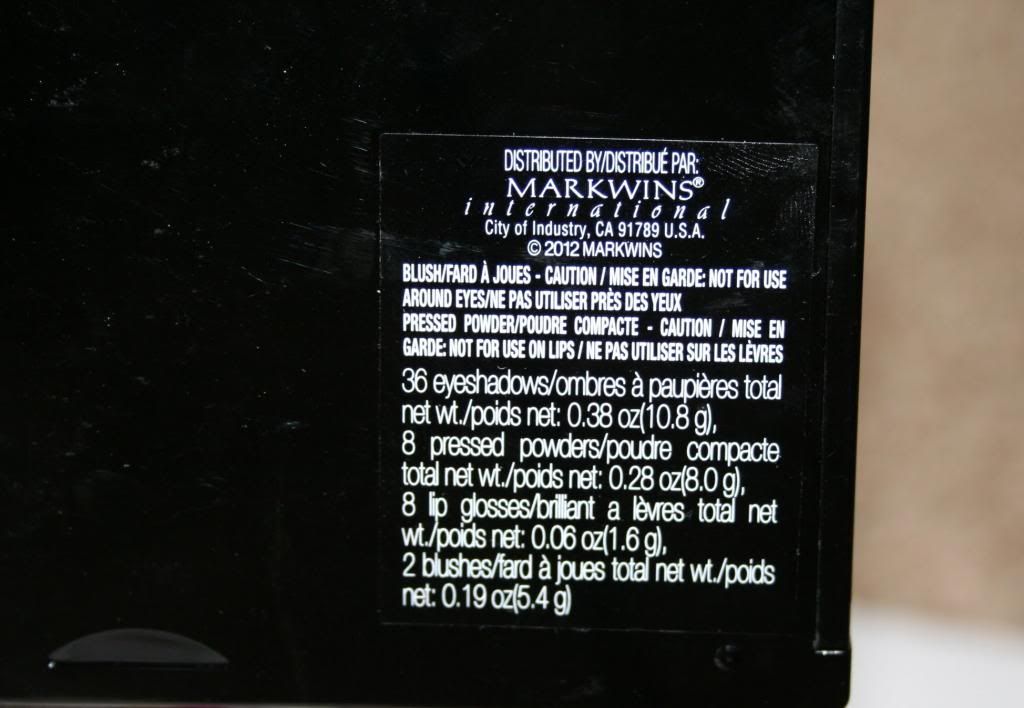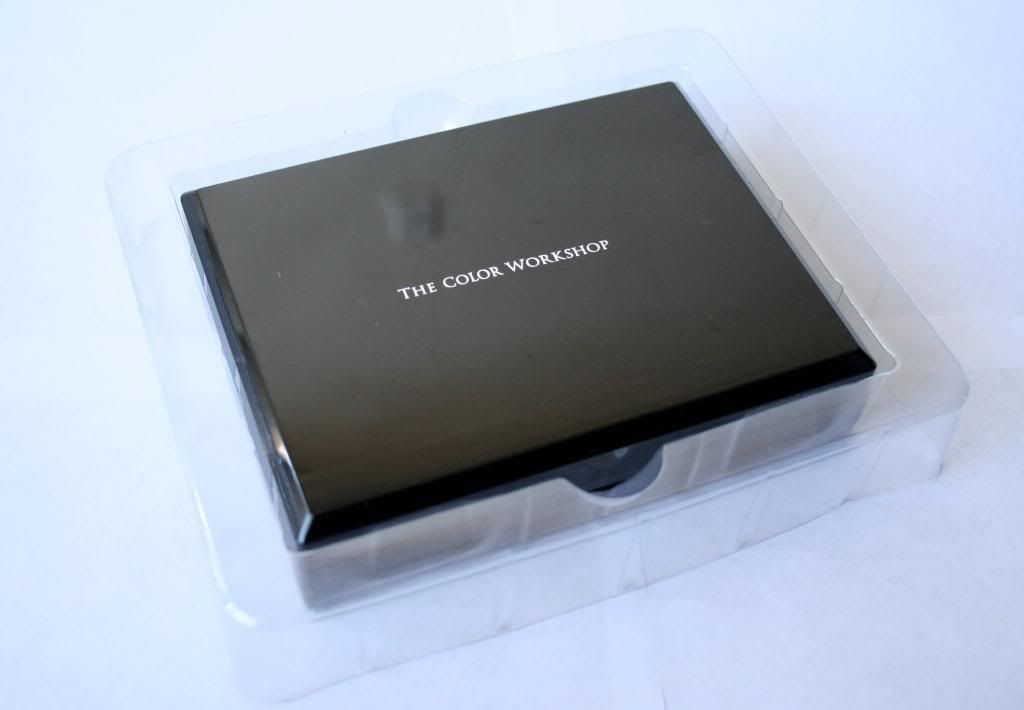 It's so cute and compact!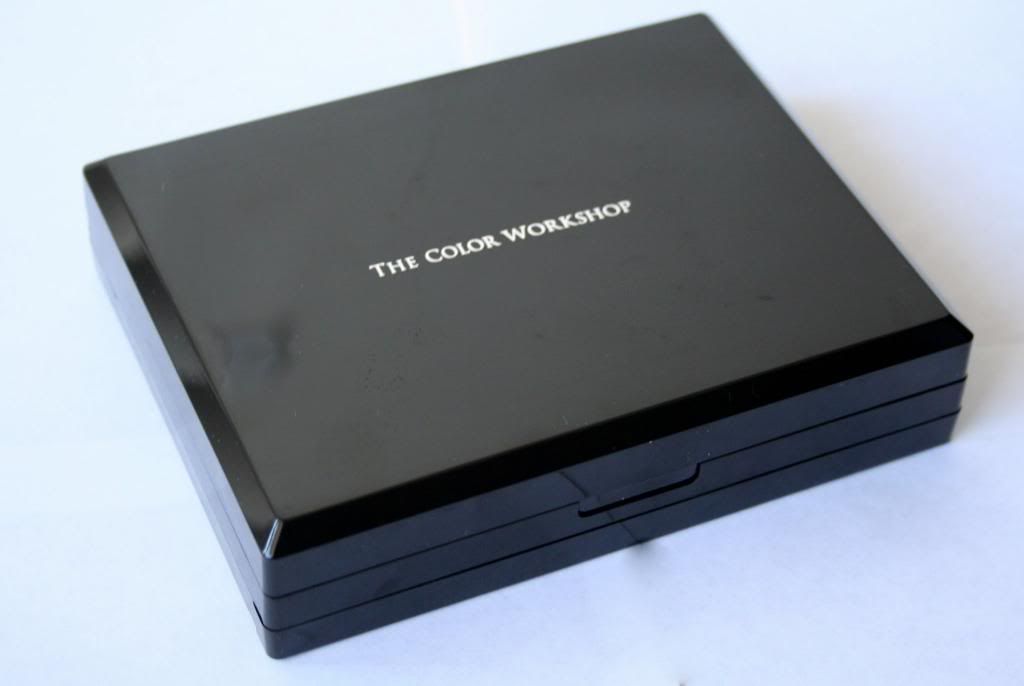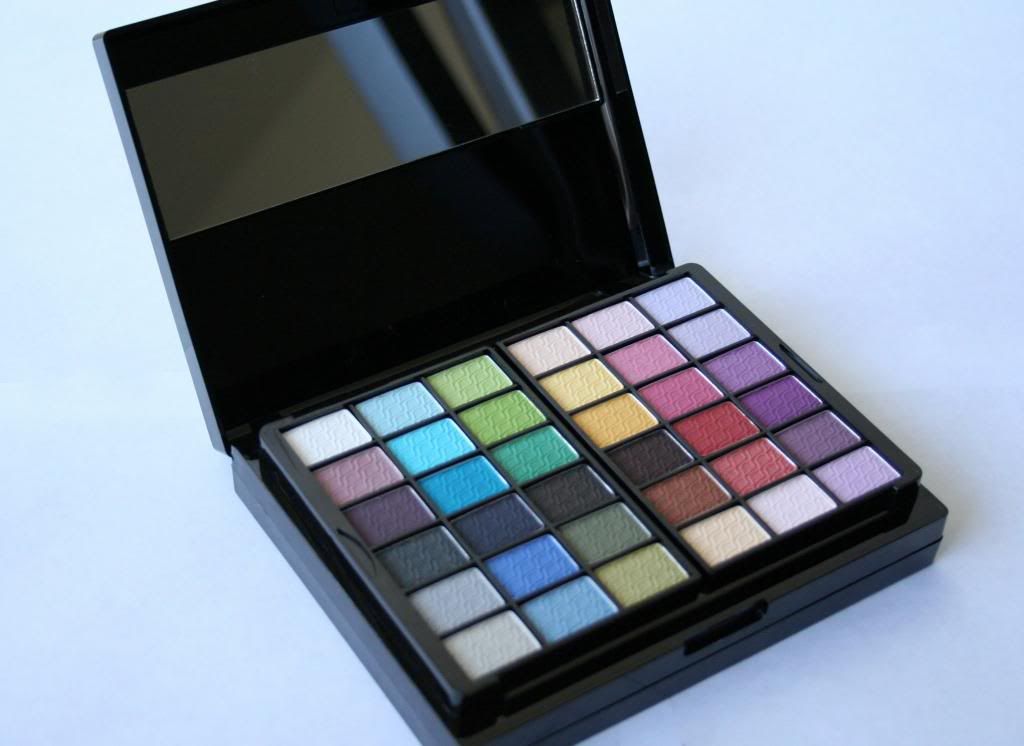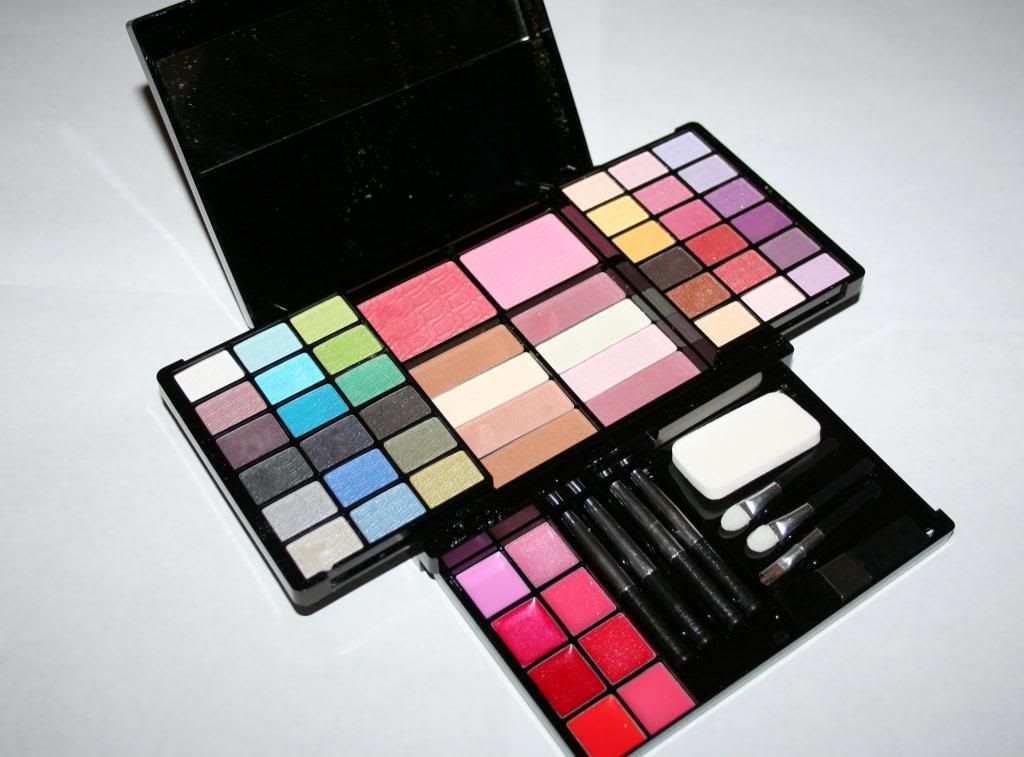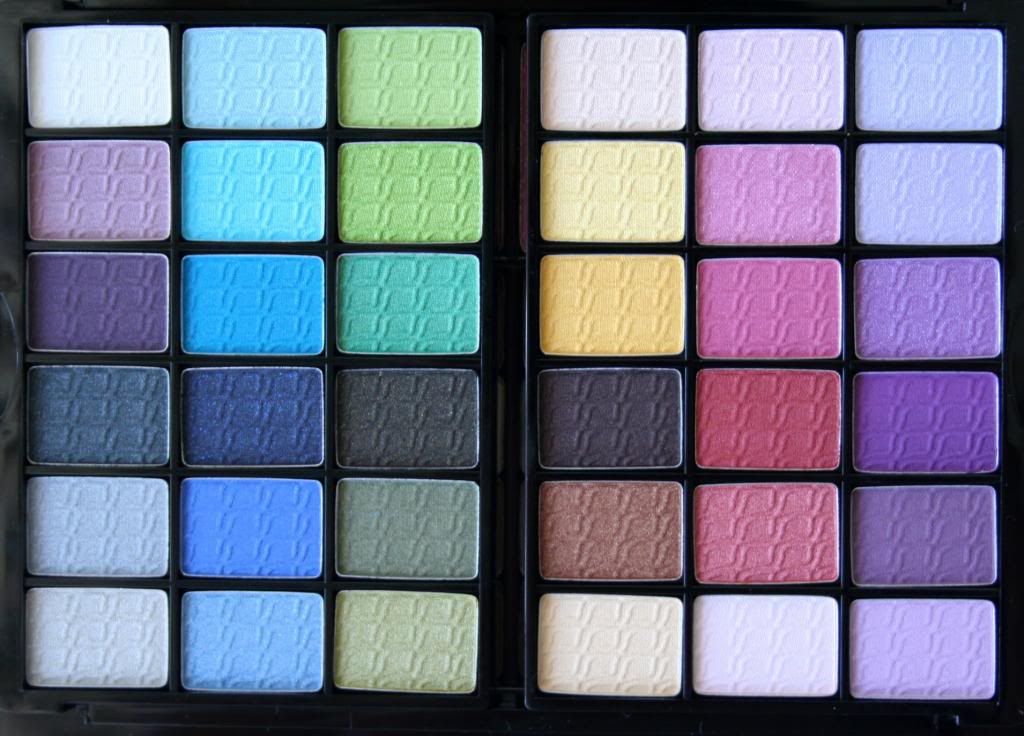 Here are some of the swatches of colors I really like in the palette.
without flash

with flash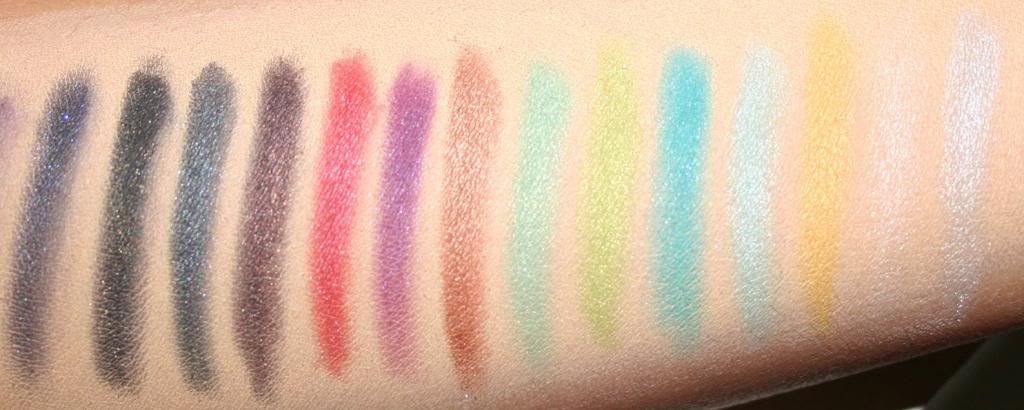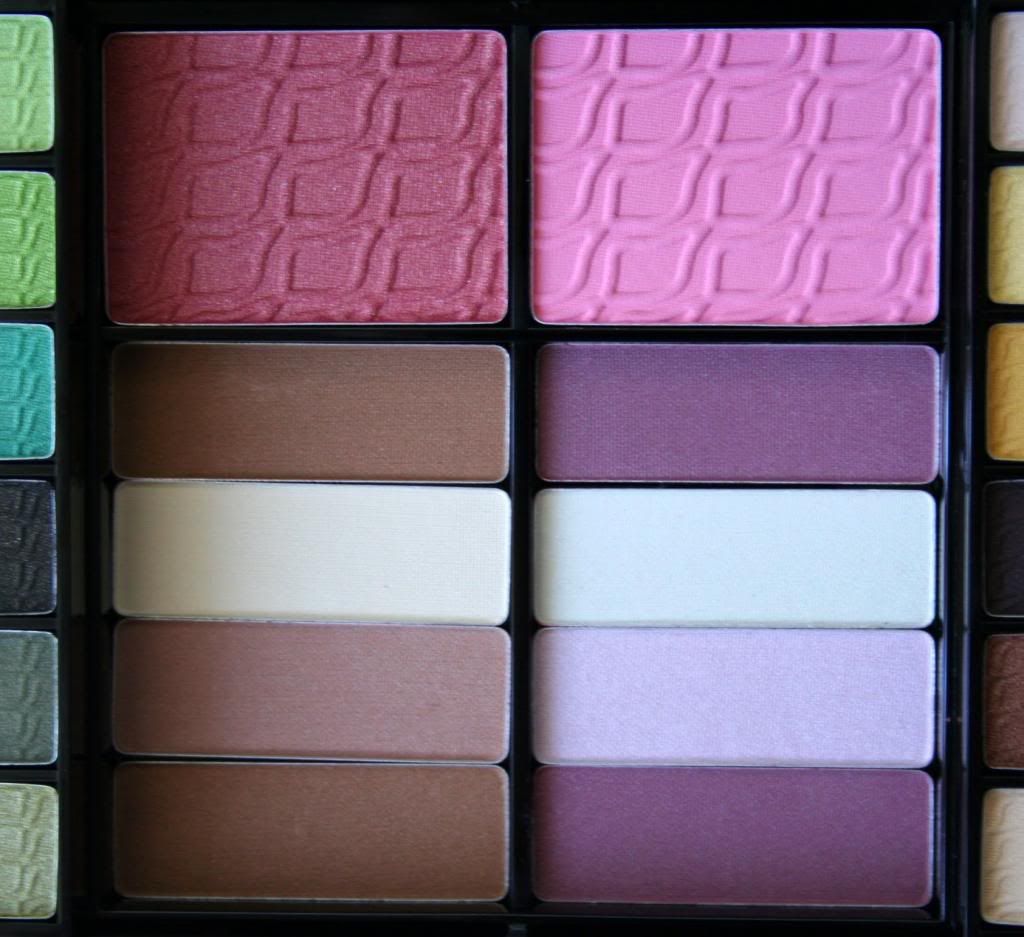 Swatches of the blushers and the pressed powders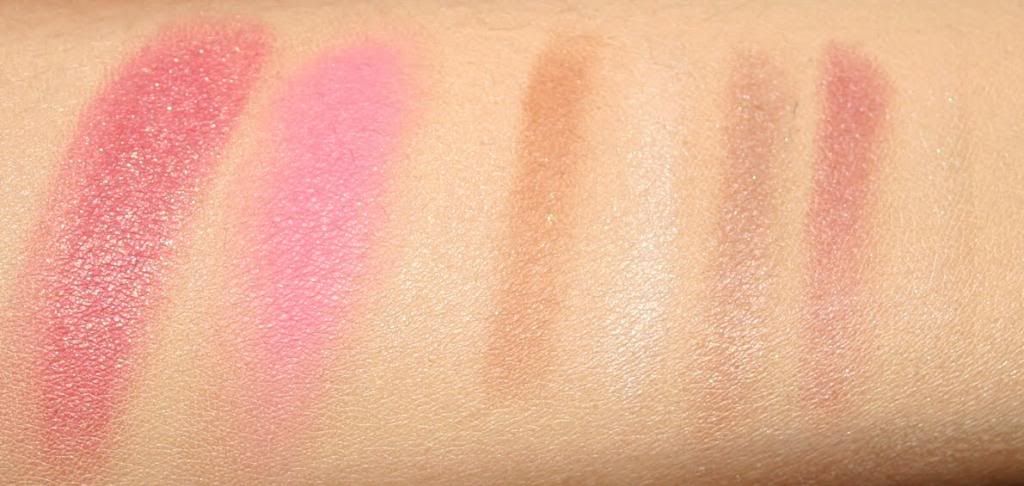 Lipsticks, lipglosses, eye liners, lip liner and applicators
Swatches. They are sooo pretty!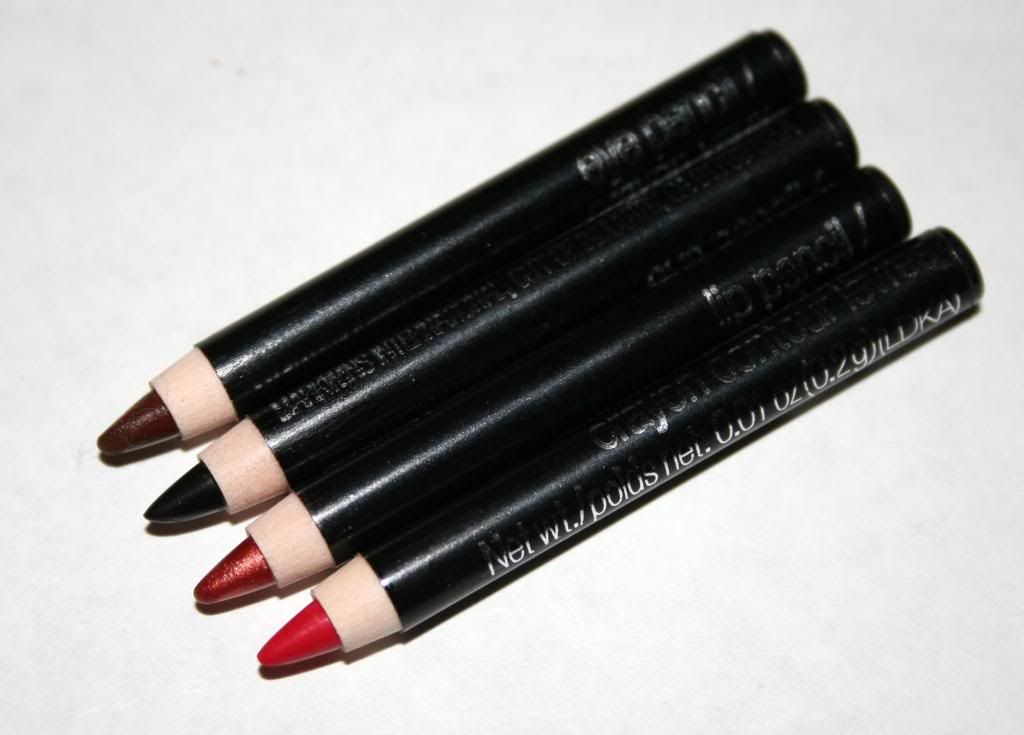 Here's a close up of the eye liners and lip liners.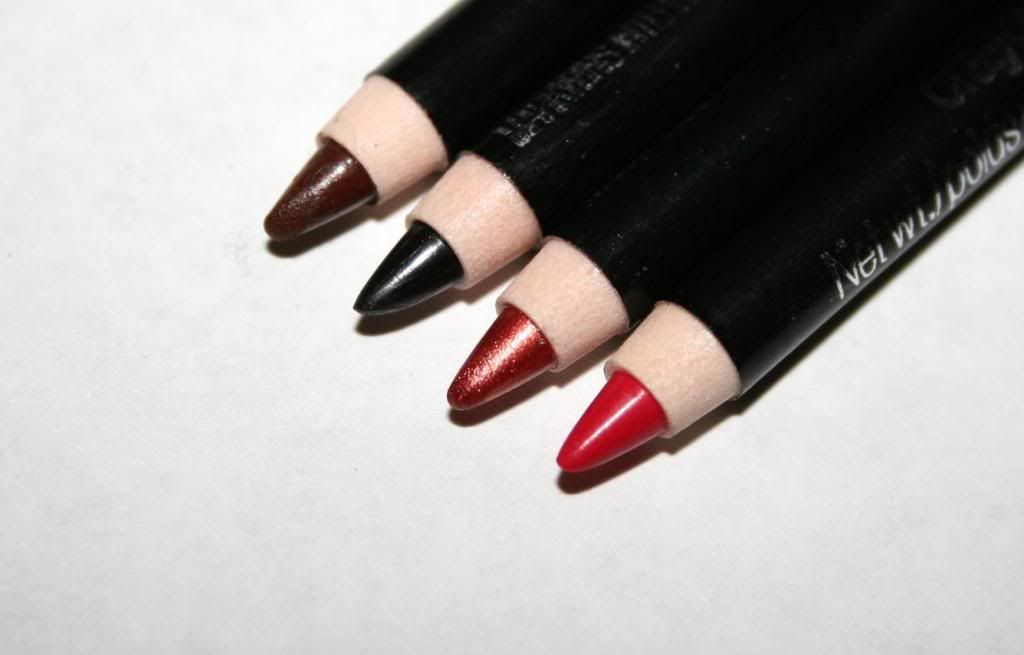 Swatches of the eye liners and lip liners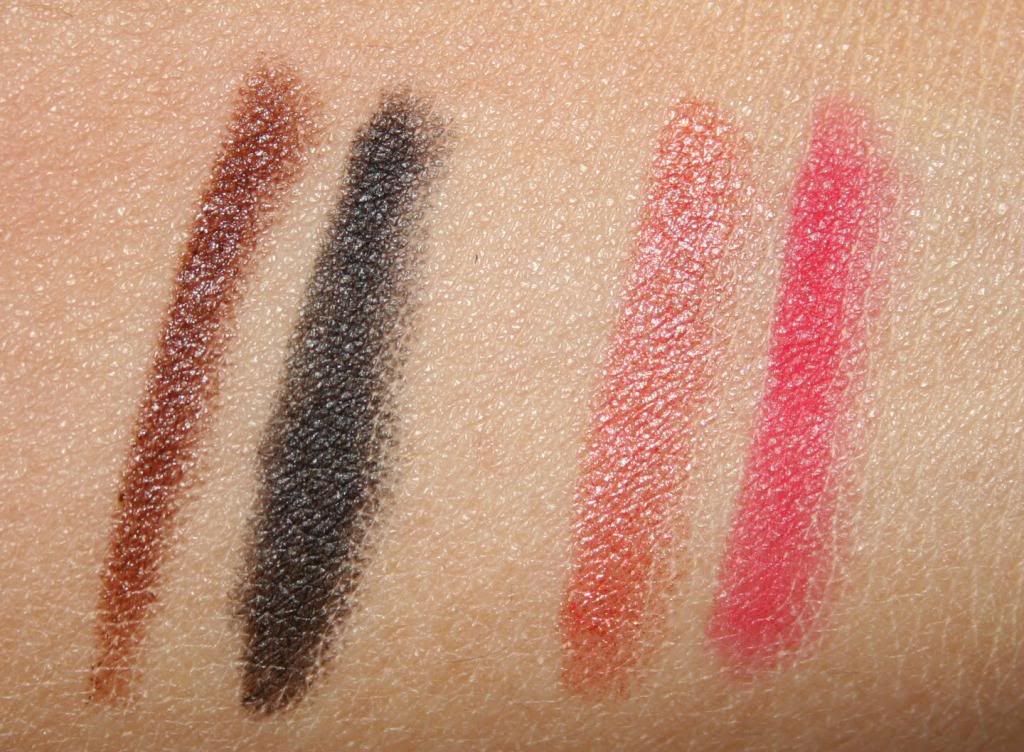 They are super tiny. Cute!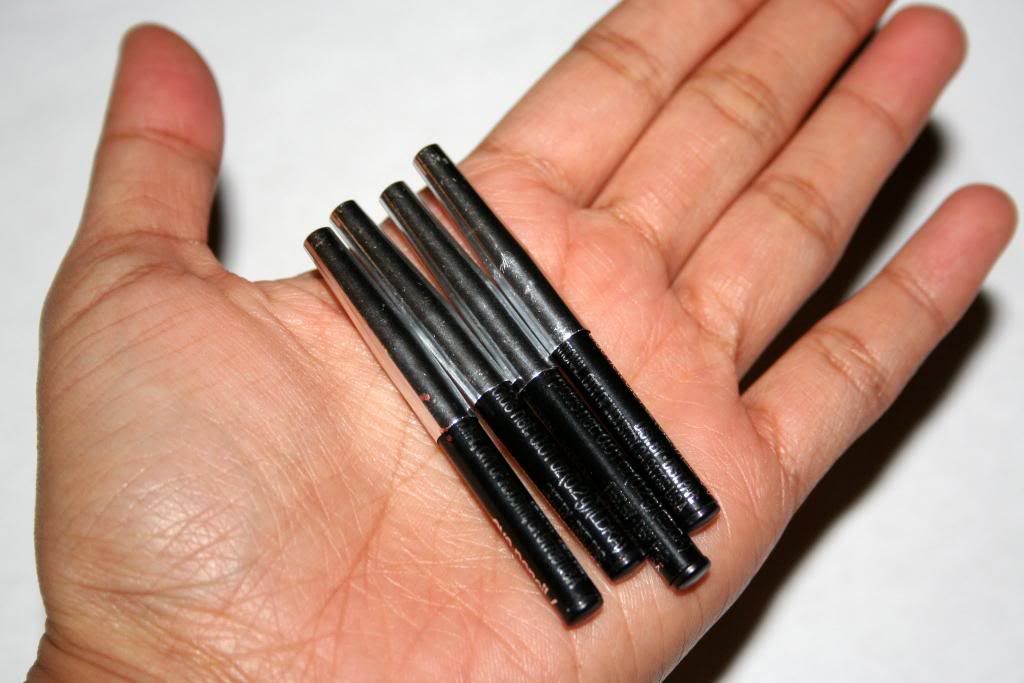 Overall, I really like this is palette. It has so much product in one palette. It really is a great bargain! Stay tune for my makeup tutorial using this palette! It will be on my Youtube channel this week!
Have you tried it? Please let me know at the comments down below. I would love to hear your thoughts.
DISCLOSURE:

Products are
given to Everyday Makeup blog for editorial purposes, either directly from the manufacturer or from the agency that works on behalf of the manufacturer. All reviews on Everyday Makeup blog are the honest opinion of its author and editorial samples do not, in any way, affect the outcome of product reviews