I just did a makeup tutorial inspired by Rebecca Jordan from her recently released music video,
Eve
. If you guys have never heard of Rebecca Jordan, she's a singer/song writer from Ohio who has written songs for Kelly Clarkson, John Legend and many more. She's beautiful and talented with a voice that will melt your heart. Learn more about Rebecca Jordan
HERE
.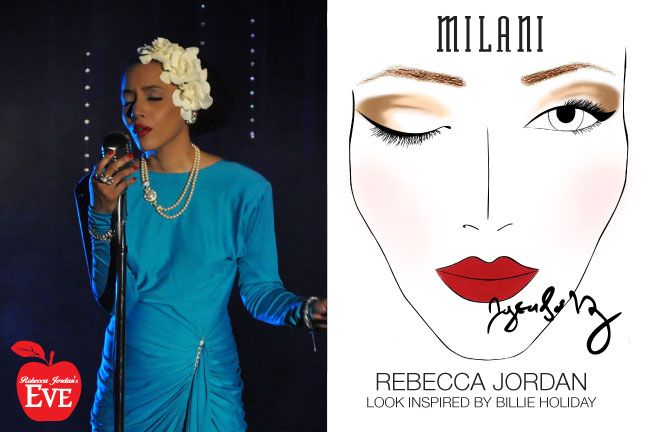 Here is the music video.
Here is my inspired Rebecca Jordan/Billie Holiday look.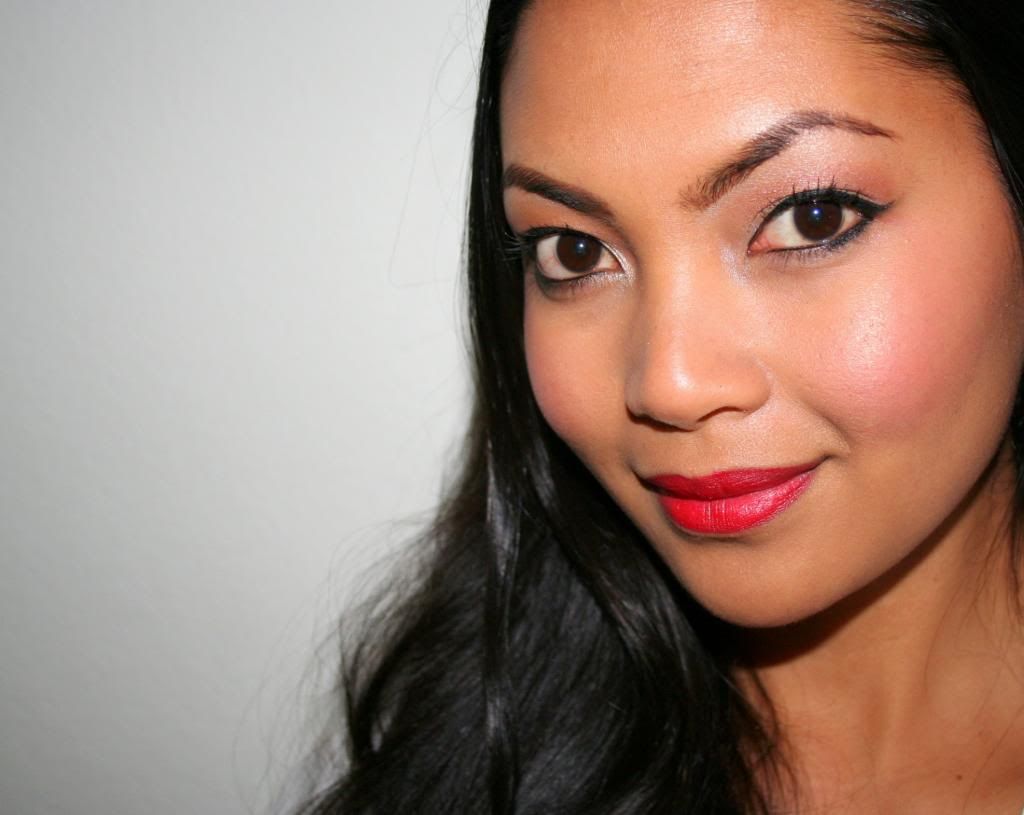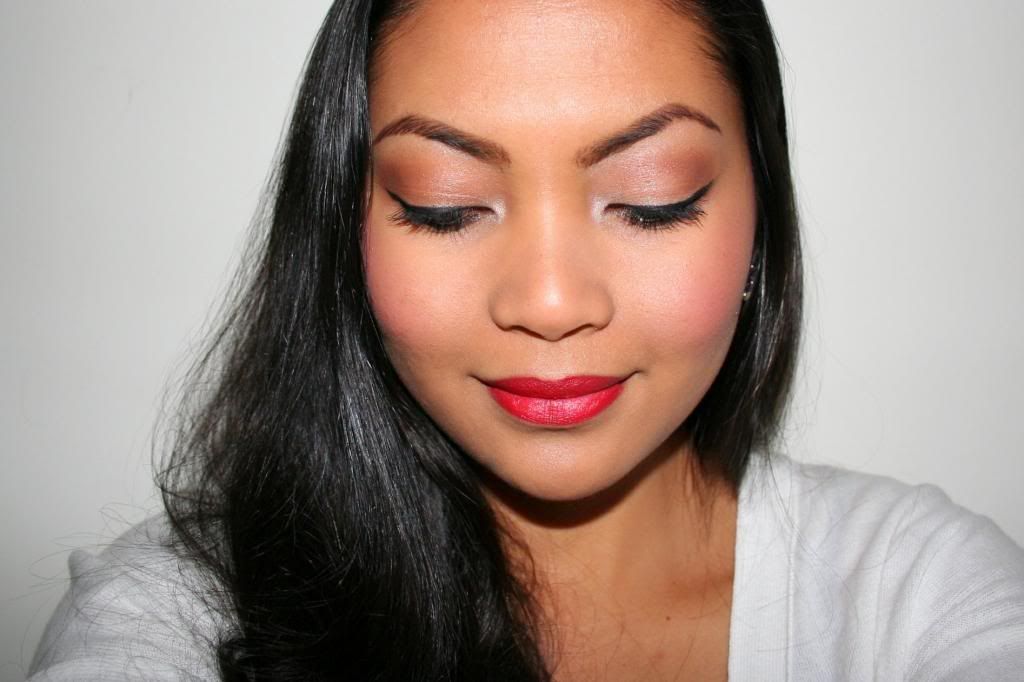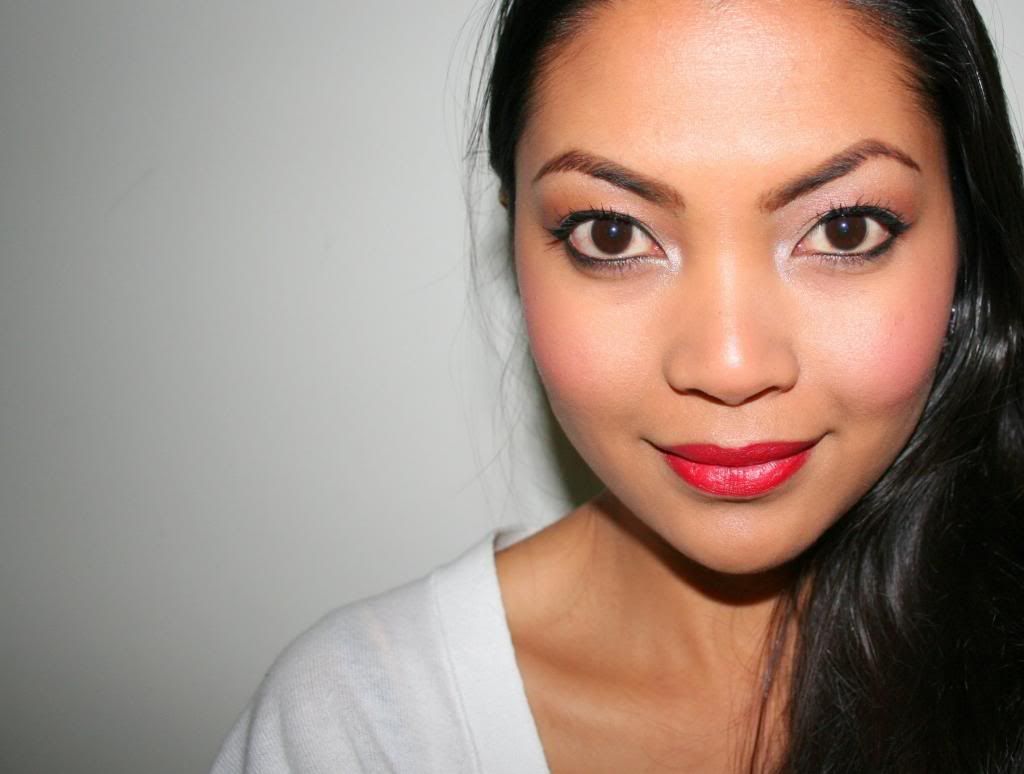 Milani cosmetics helped her transform into the iconic women portrayed in the video. The looks were inspired by Cleopatra, Billie Holiday and Rebecca herself. This tutorial was inspired by Billie Holiday with neutral eyes and red lips. It's a classic and elegant look that will never go out of style. All the makeup I used are the

Billie Holiday Inspired Look Makeup Kit by Milani cosmetics

.
Included are:
- 1 Runway lashes instant volume mascara in "Black"
- 1 Liquid-Like Eye Liner Pencil in "Black"
- 1 Eye Tech Extreme Liquid Eye Liner in "Blackest Black"
- 1 Illuminating Face Powder in "Amber Nectar"
- 1 Baked Blush in "Dolce Pink"
- 1 Runway Eyes Fashion Shadows in "Designer Browns"
- 1 lipstick in "Red Label"
- 1 Brow Fix Brow Kit in medium
- 1 duo sharpener
And I'm so excited to let you know that you can win your own Milani makeup kit!!!
Watch my tutorial to get the look and see the prizes!!
GIVEAWAY RULES
Must do the following...
1. Must be a follower of this blog
5. Leave a comment below and tell how you did the things above:
For example:
1. I'm a follower under rebekkah.celeste(dot)com
2. I liked Rebecca Jordan on Facebook under Rebekka Celeste
3. I posted the video on Facebook (leave a link)
4. I followed her twitter under RebekkahCeleste
This giveaway is
only available to U.S. Residents
and will run from 01/14/2013 (Monday) 7pm through
01/21/2013
(Monday) at 7pm
Good Luck!!!
DISCLOSURE:

Products are
given to Everyday Makeup blog for editorial purposes, either directly from the manufacturer or from the agency that works on behalf of the manufacturer. All reviews on Everyday Makeup blog are the honest opinion of its author and editorial samples do not, in any way, affect the outcome of product reviews