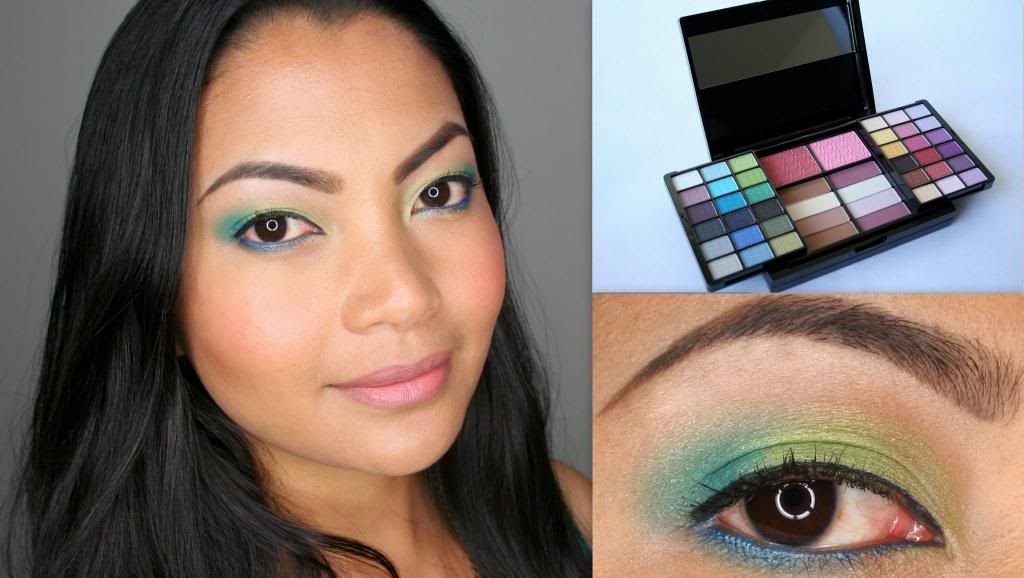 Spring is here!!! Oh how I love Spring. I get to wear flip flops, shorts and fun flirty dresses again. It's also my favorite time to wear beautiful Spring makeup colors such as pastels and brights. Not that I can't wear it anytime of the year, but it's more appropriate for the season. I wish it was Spring all year long. Here is my first Spring makeup look using The Color Workshop Ultimate Beauty Palette using greens and blues. I hope you guys enjoy!
The Color Workshop Ultimate Beauty palette
Find it at your local Walmart for $7-$10
See review and swatches
HERE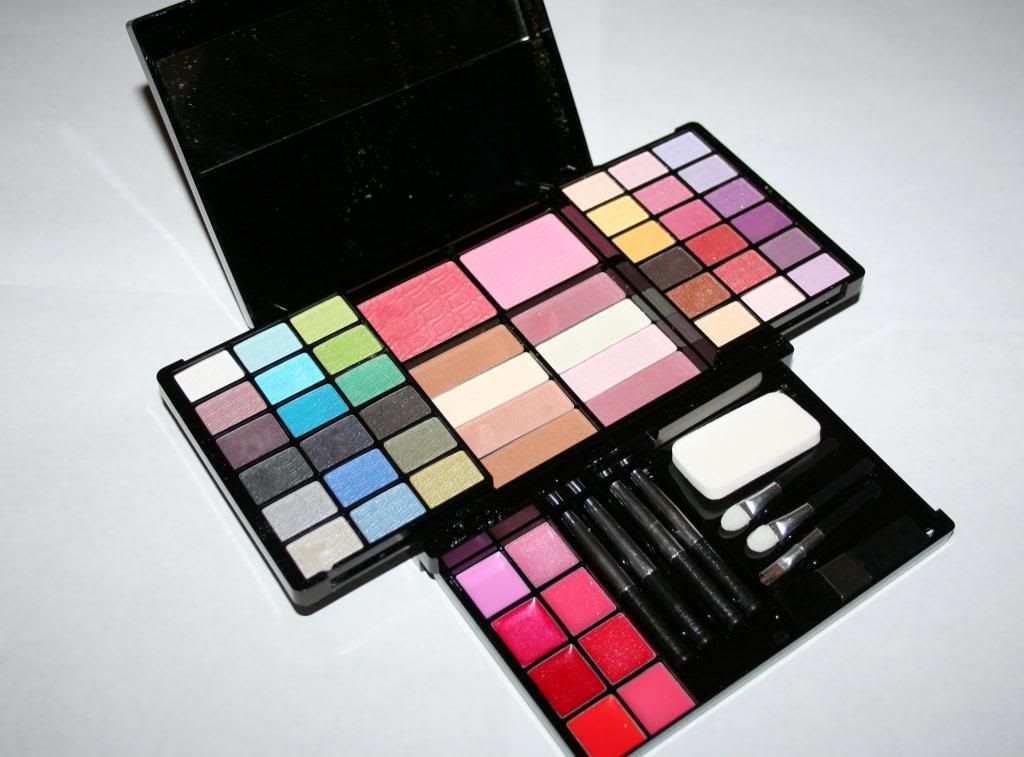 I only used the eyeshadows. The colors I used are pigmented, smooth and easy to apply and blend.
1.
shimmery light green on the inner 1/3 of the lid
2.
Shimmery yellow green on the center of the lid
3.
shimmery blue green on the outer 1/3, blended a bit on the crease and on the outer half of lower lash line
4.
shimmery light yellow lightly blended on the crease
(edge of the shimmery light green)
for a nice transition
5.
matte vanilla on the brow bone for highlight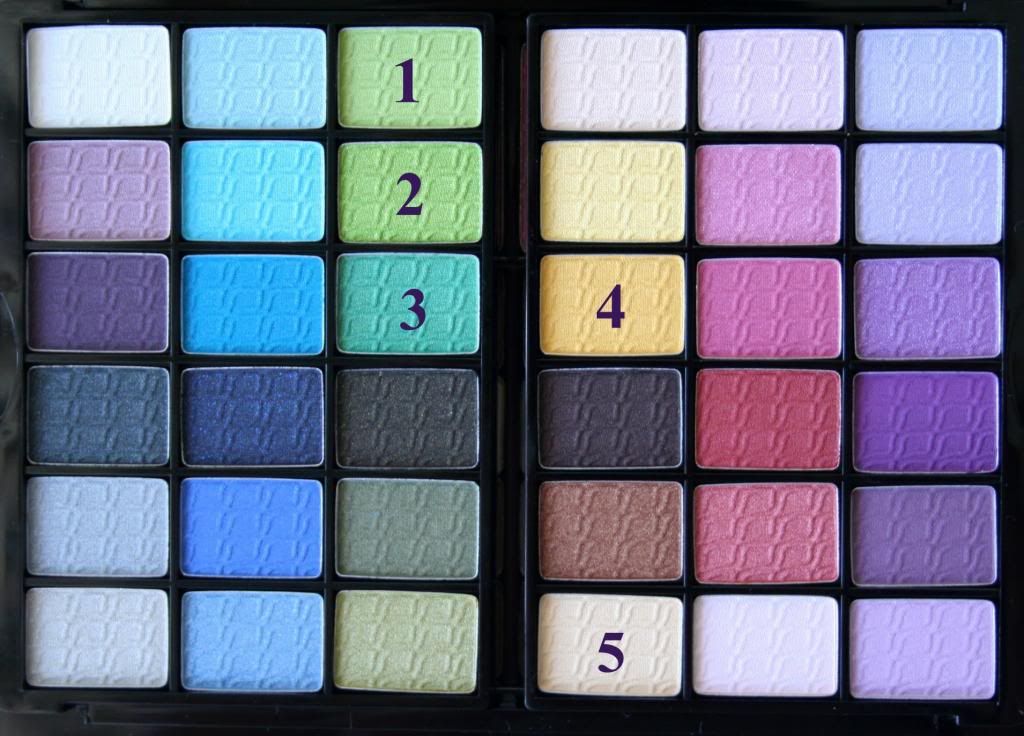 GET THE LOOK
-Revlon Photo Ready concealer in light/medium applied under the eyes and around the nose and blended with the same foundation brush.
-Wet n Wild Coverall powder foundation used to set the makeup using a fluffy powder brush.
-Applied Mirabella liquid eye liner on the upper lashline
-L'Oreal Voluminous Million Lashes mascara
-
Milani Mosaic blush in Afterglow
applied under my cheekbones contour my face.
LIPS:
-Wet n Wild Fergie Perfect Pout lip color in Bebot Love! My favorite natural nude. Love this lipstick!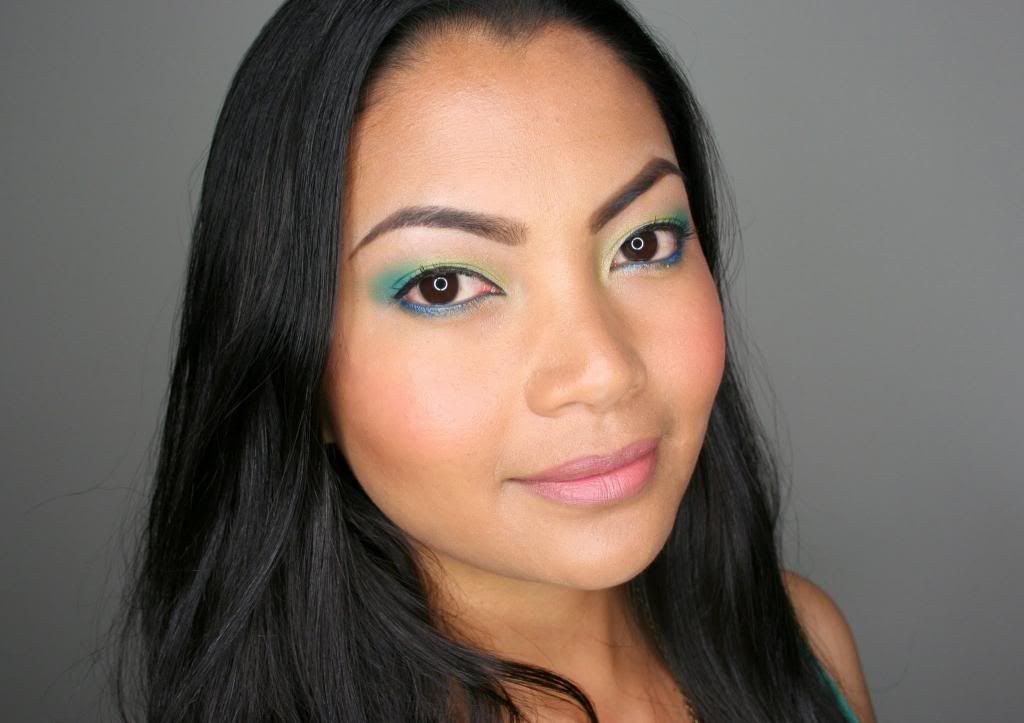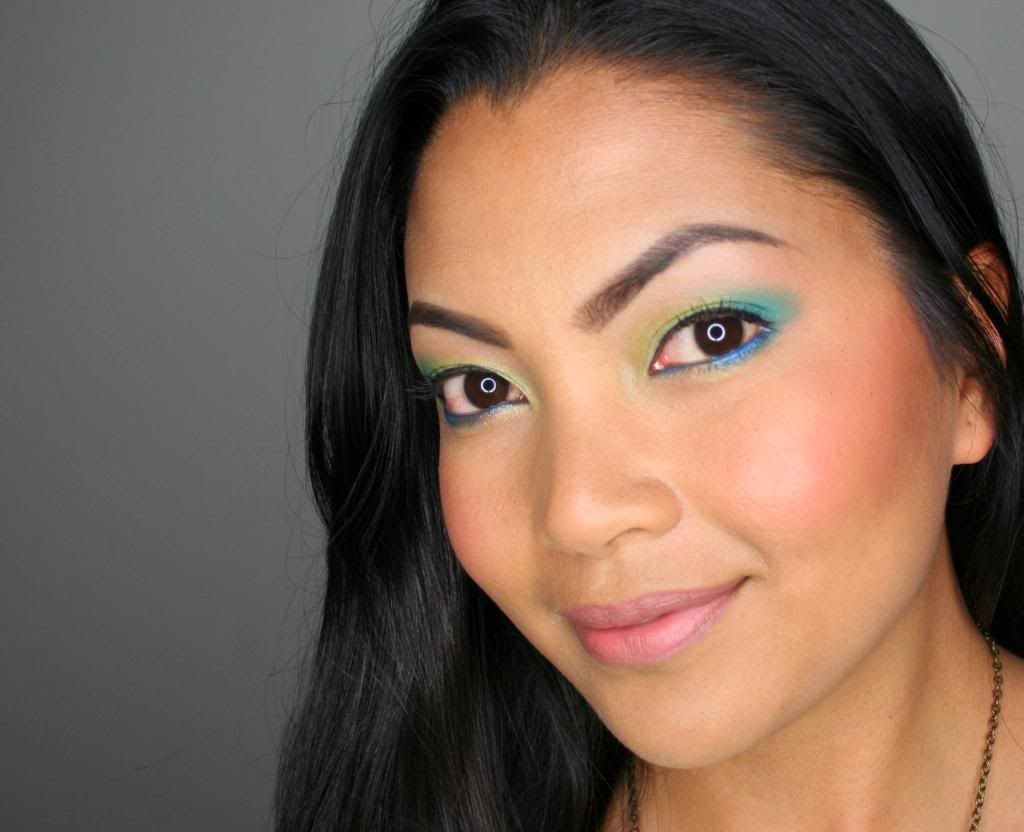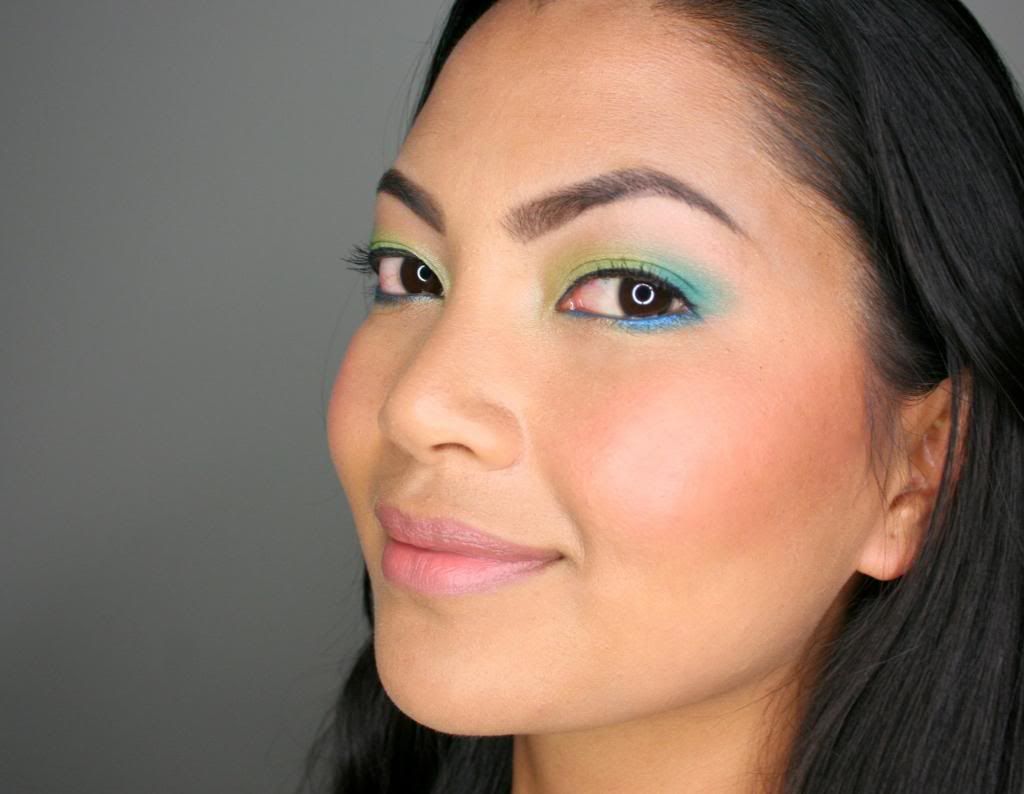 Follow me on Instagram for daily dose of makeup, makeup looks and bargains!
@everydaymakeupblog
Or
@rebekkahceleste for daily food pics!
DISCLOSURE:

Products are
given to Everyday Makeup blog for editorial purposes, either directly from the manufacturer or from the agency that works on behalf of the manufacturer. All reviews on Everyday Makeup blog are the honest opinion of its author and editorial samples do not, in any way, affect the outcome of product reviews