Oh February! I don't know whether to love or hate you? You weren't very good to me in the beginning but you redeemed yourself and made it all better in the end. Please read on to understand what I'm talking about lol.
Feb 2, 2013
I was rushed to the ER due to severe headaches. Great way to start my birthday month. My headaches were on and off 2 weeks prior and it became worse to the point where I was unable to function and it felt like my head was going to explode. Literally. It was pretty scary and made El Hubby Cakes scared as well. They ran some test and found nothing wrong, but maybe a flu. I tested negative for flu, but they still prescribed Tamiflu just in case. What did helped, well at least at the moment, was the pain killers. I wanted more. I was relaxed like I was floating hehe...
I was discharged the next day and my mom visited me at the apt. I was so happy to see her. I missed her so much. I cried her name when I was in pain. I just wanted my mom to be next to me so she can make my headache go away. Moms has that super power, you know? I felt better 2 days later and I was able to go back to work. However, the headaches slowly came back....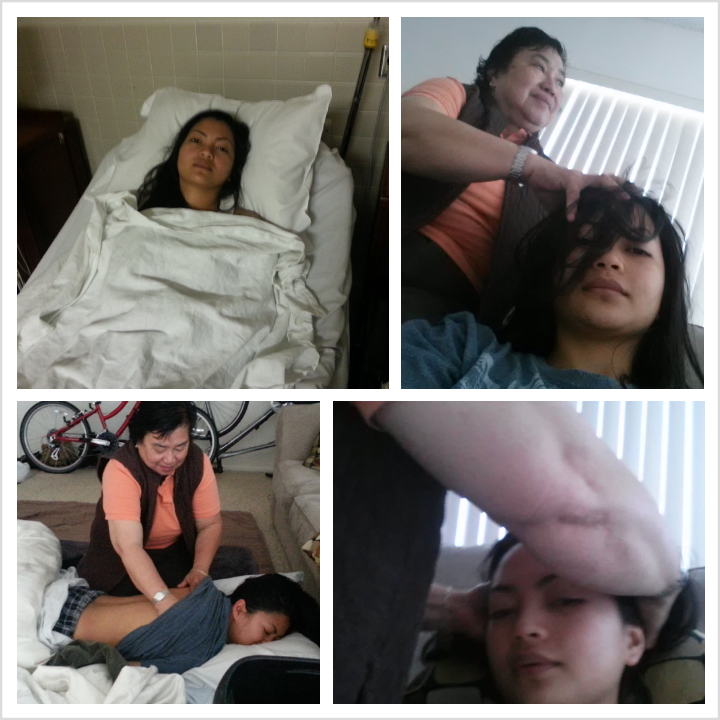 My Birthday. Woke up with a severe headache. Whoo hoo! I still went to work though and managed to put a little bit of makeup on so I could at least look decent. I passed out when I got home and to my surprise, I woke up to all my favorite food. El hubby Cakes got me all my favorite Filipino food that brought me back to childhood.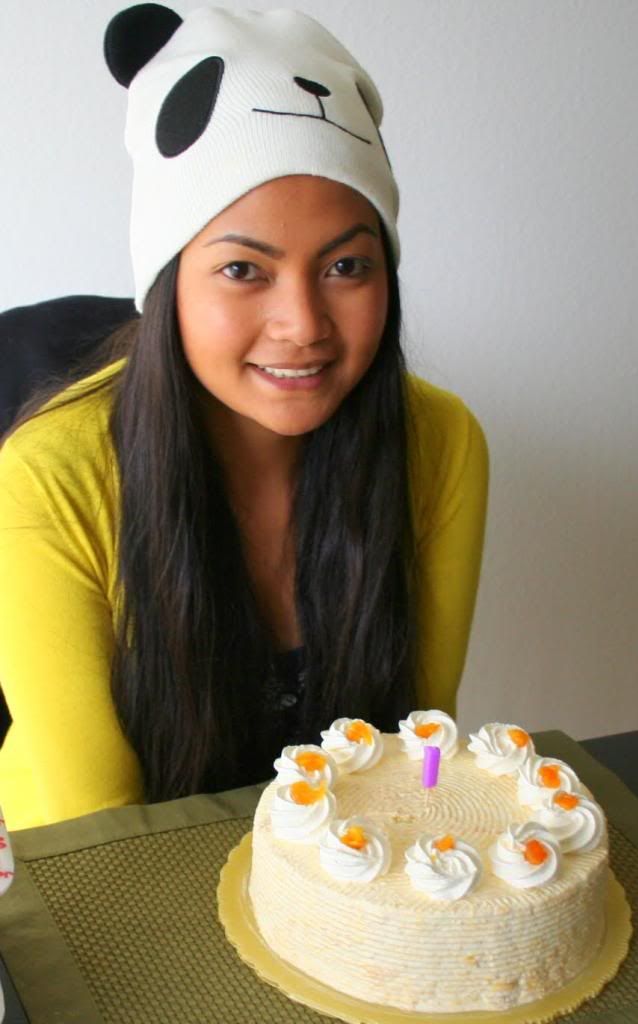 Mango Cake from Red Ribbon and Magnolia Ube ice cream. So good. Every bite was heaven. If you guys have't had Red Ribbon cakes, I highly recommend it. It's a Filipino bake shop and restaurant. They make really good cakes and pastries.
A breakfast plate of Bangus (Milkfish), longganisa, egg and garlic fried rice and Garlic Chicken from Chow King.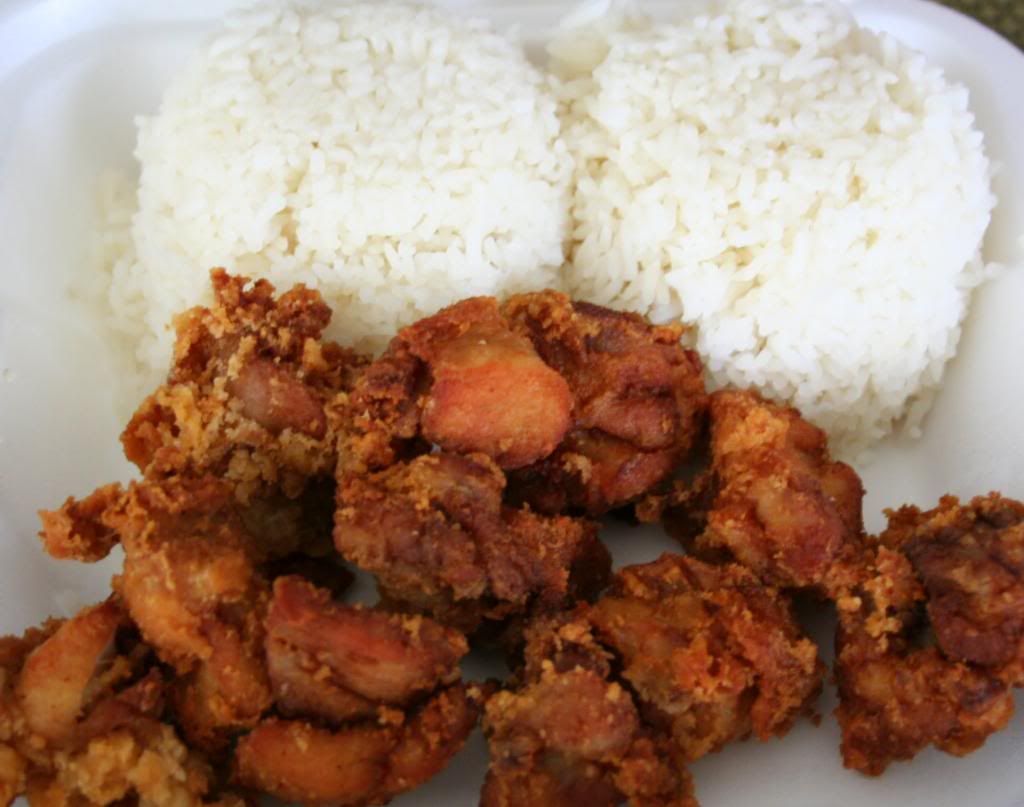 And of course, I had to have spaghetti. And not just any spaghetti, Filipino spaghetti from Jolibee. Super sweet and peppery!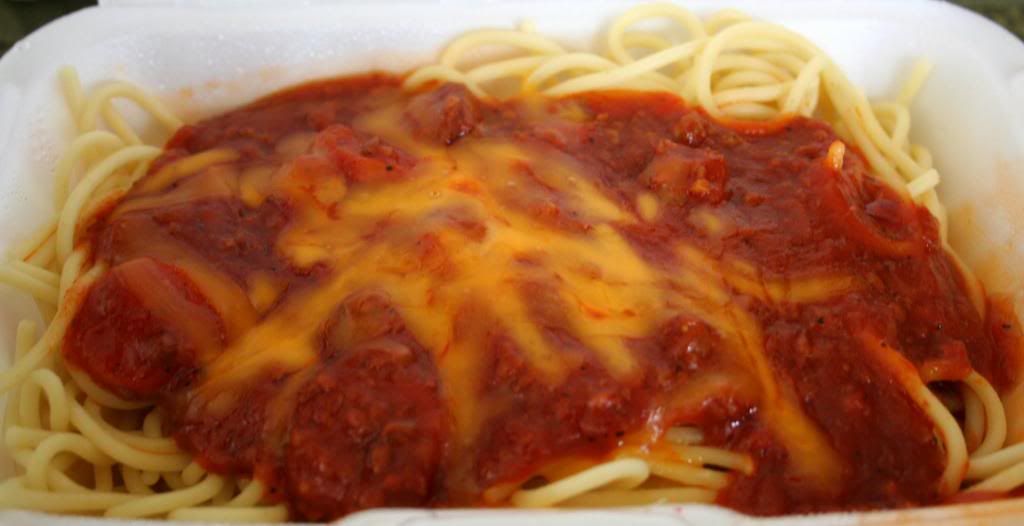 My mom brought me her homemade Kare-Kare, a peanut stew with meat and vegetables. It was so good, I almost cried while eating lol. I really missed my mom's food.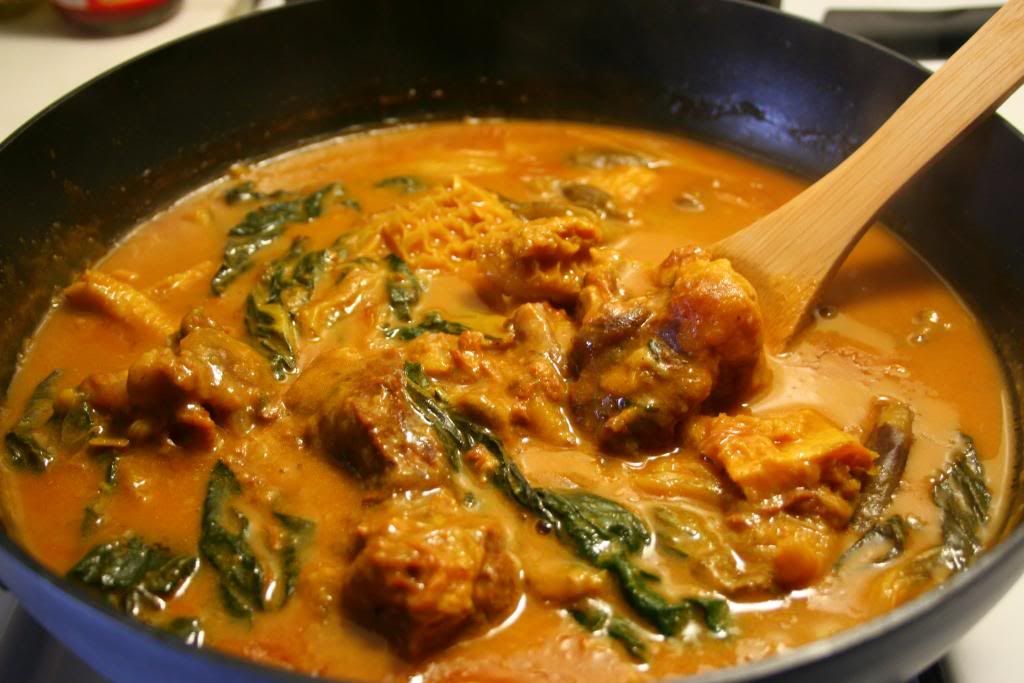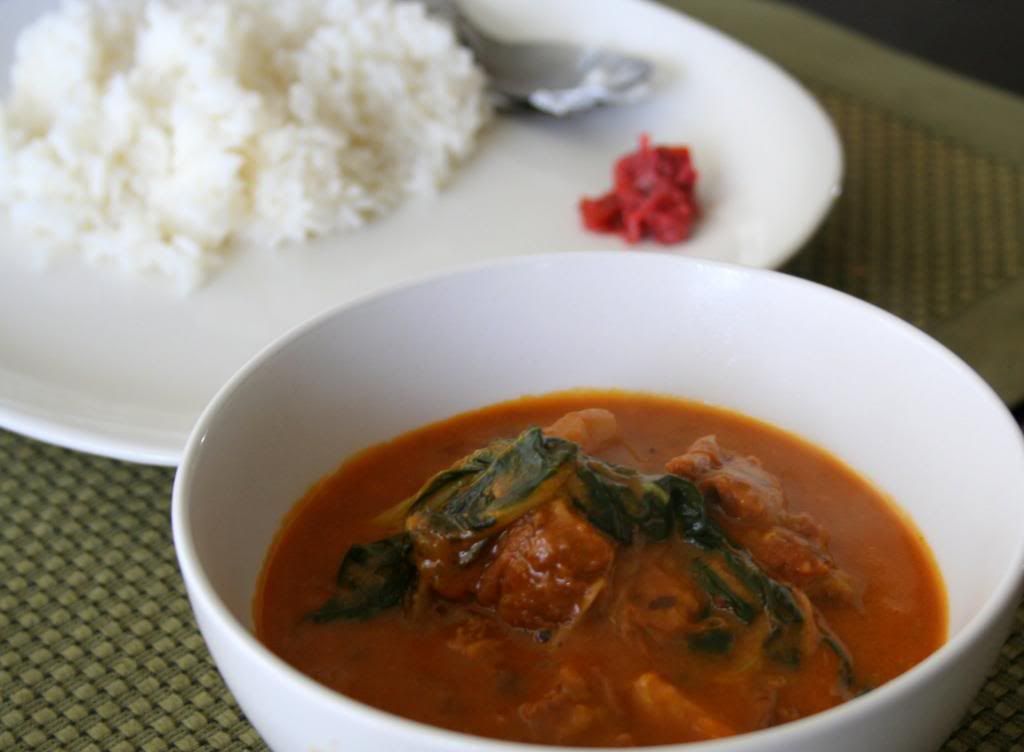 My closest friends and I threw a big combined birthday party for us. I almost didn't show up because I was still feeling the bad headaches. But we have been planning for awhile and there was no way I was going to miss it. I just took it easy and left early.
Monica (Feb 18), Grace (Feb 10), Lupe (Feb 18) and me (Feb 7)
We had
Tres Leches cake
and of course, Lupe's special
Chocoflan
.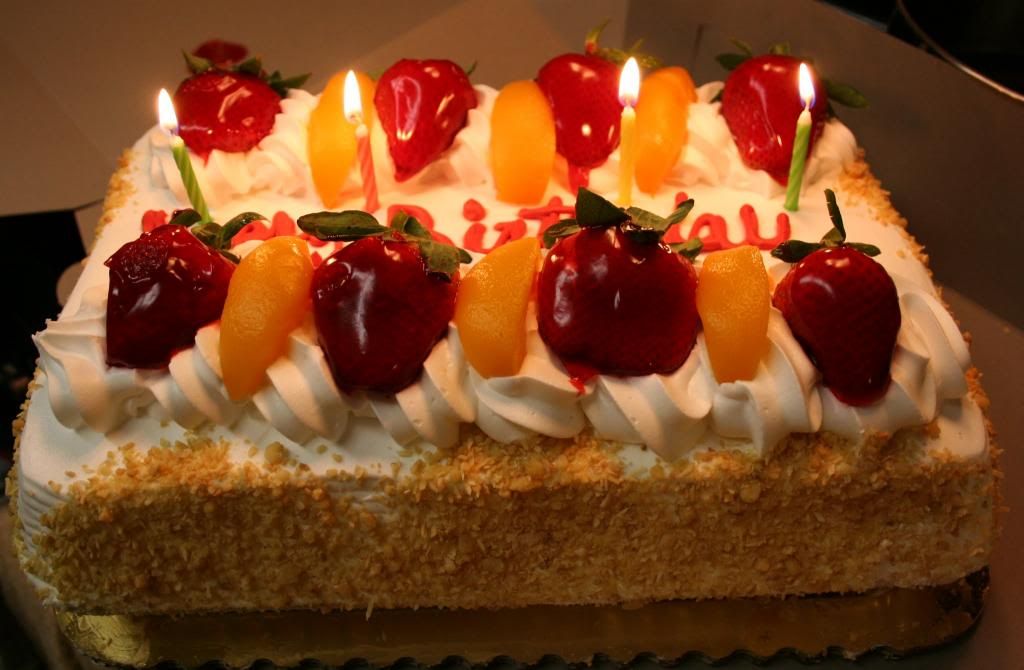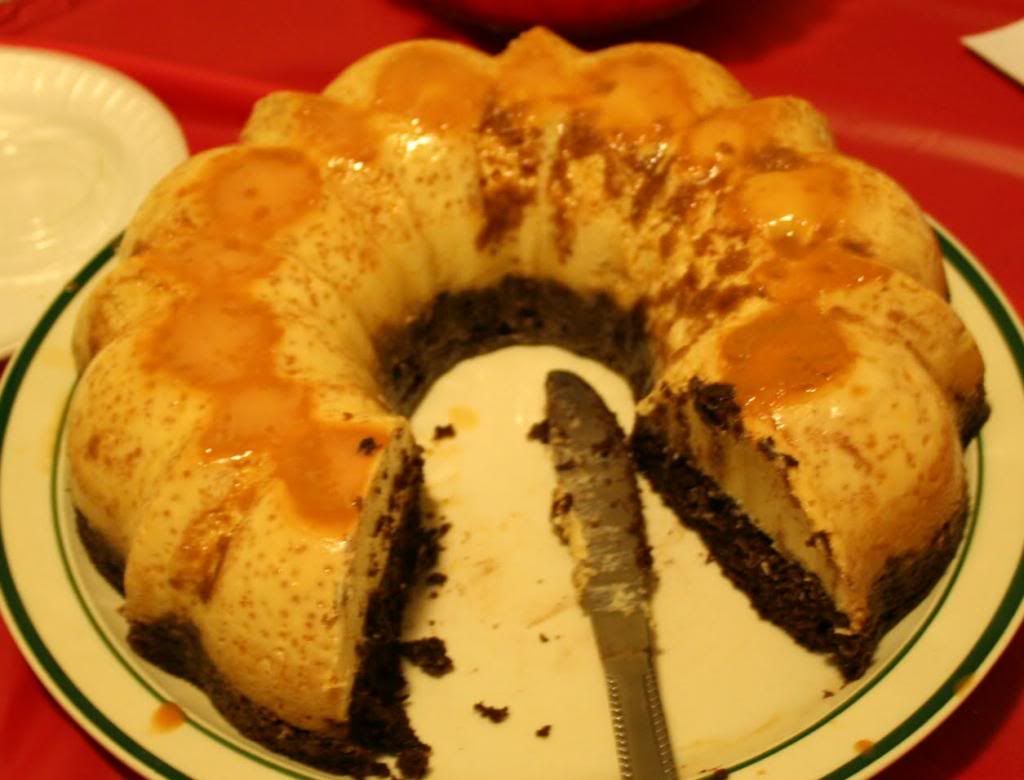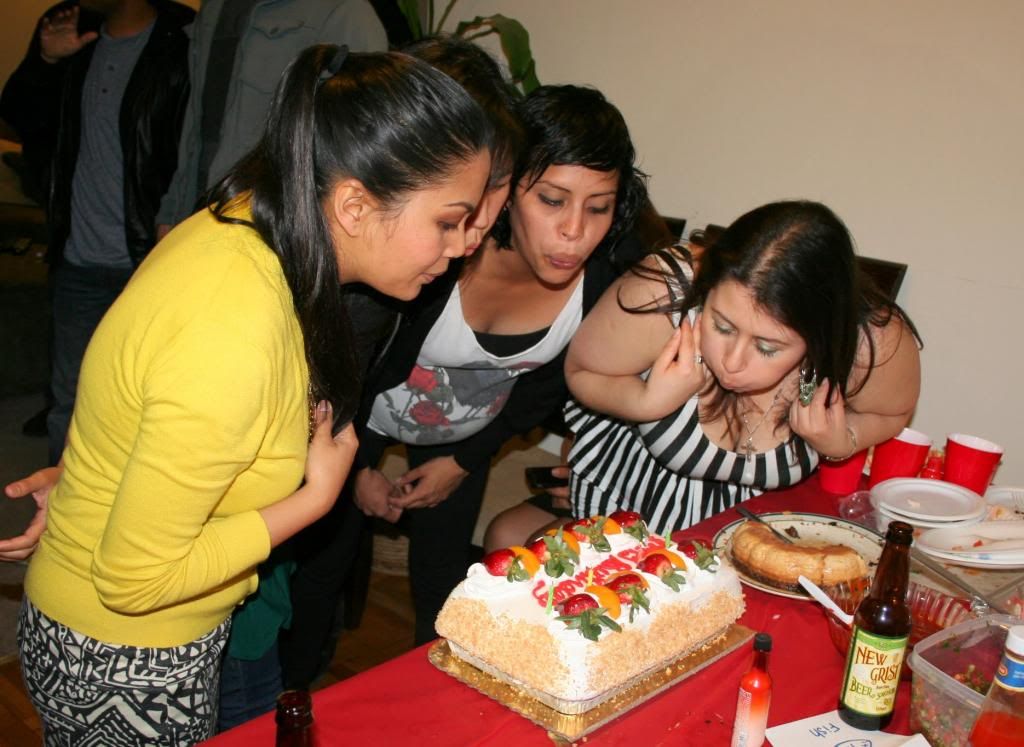 My friend Lupe made 3 kinds of Ceviche: crab, fish and shrimp. She also made the guacamole and Salsa. Everything was delicious!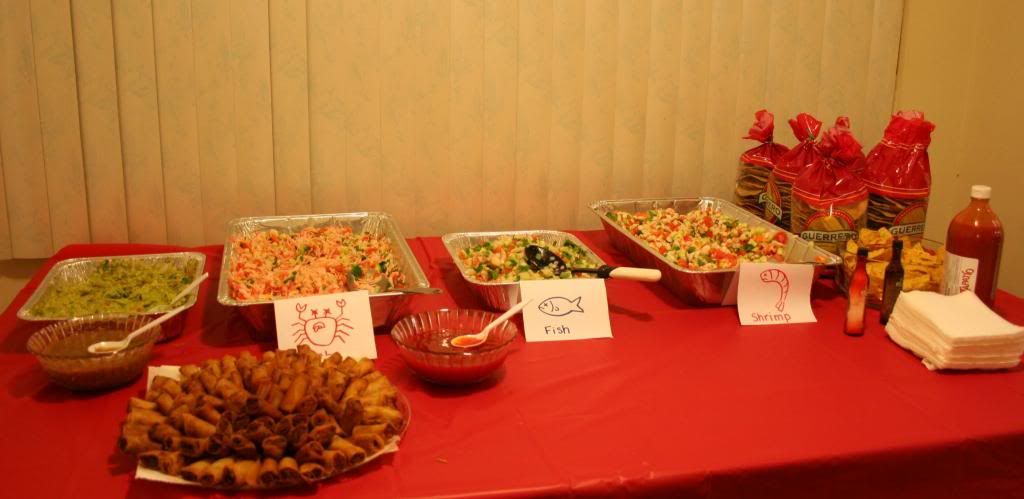 I made this gorgeous plate of Chicken and Shrimp Lumpia. It's labor of love. I almost passed out trying to roll these bad boys lol. I'm just glad everyone loved it.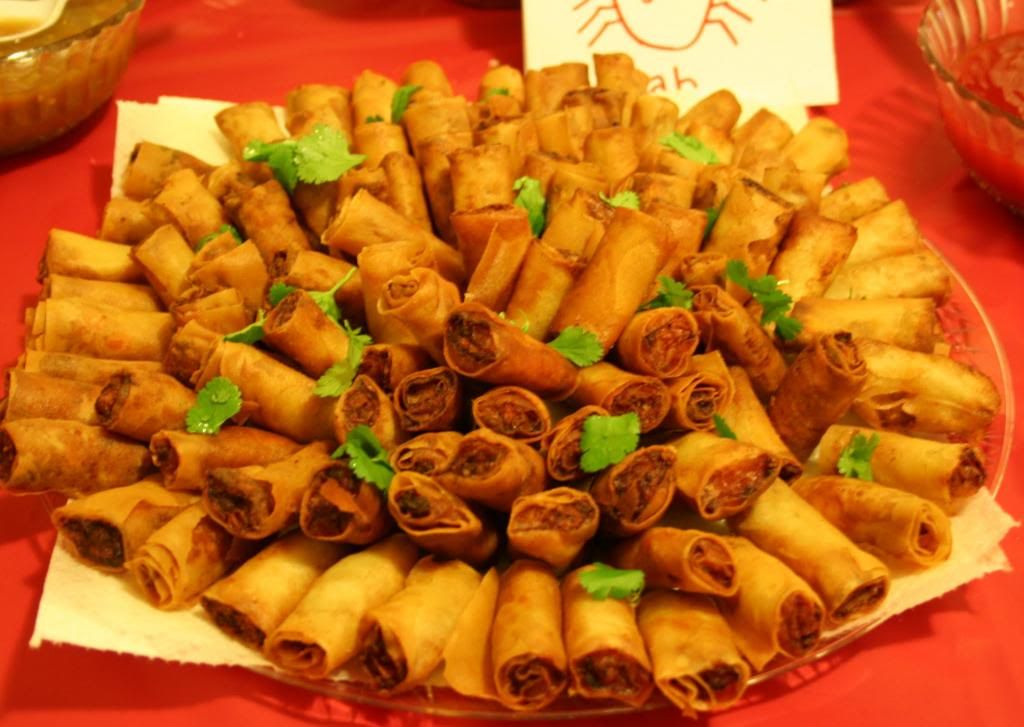 It's my friend Lupe's birthday and we decided to go to Benihana and use our birthday coupons. $30 worth of free food is pretty freakin' awesome. Just sign up for their email news letter so you can get yours too!

It was Lupe's first time and she really enjoyed her self. The food was really good and it was fun to see the chef cook our food and do a few tricks in front of us. We're going to make it a tradition every year!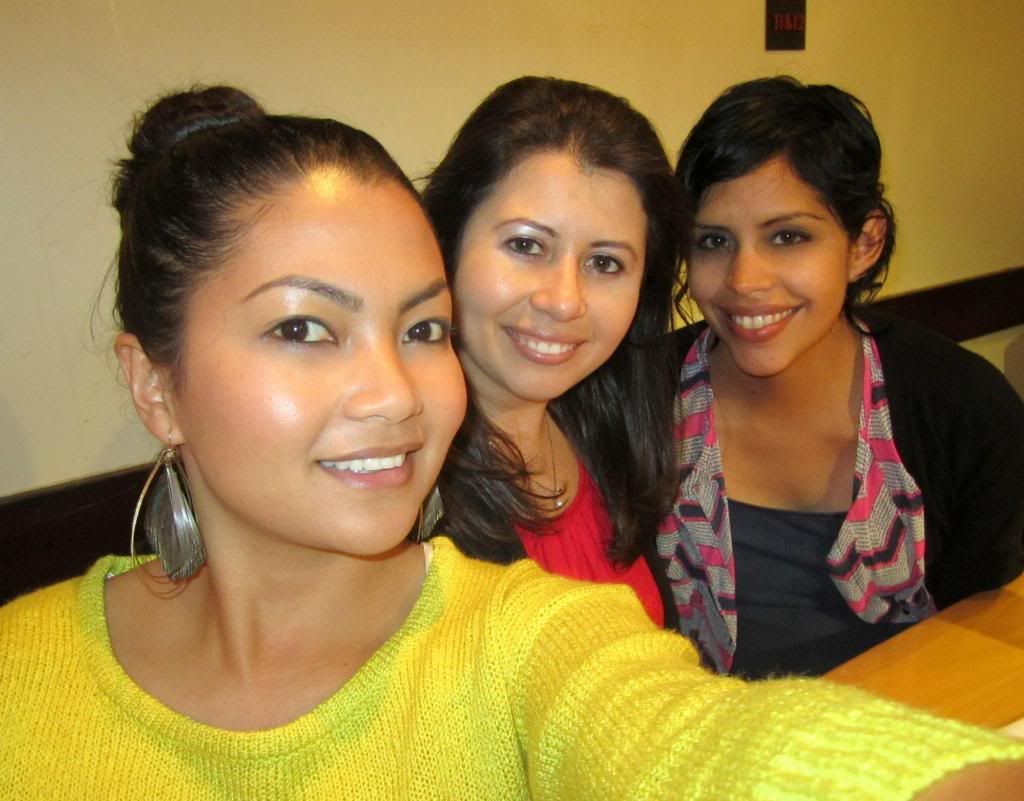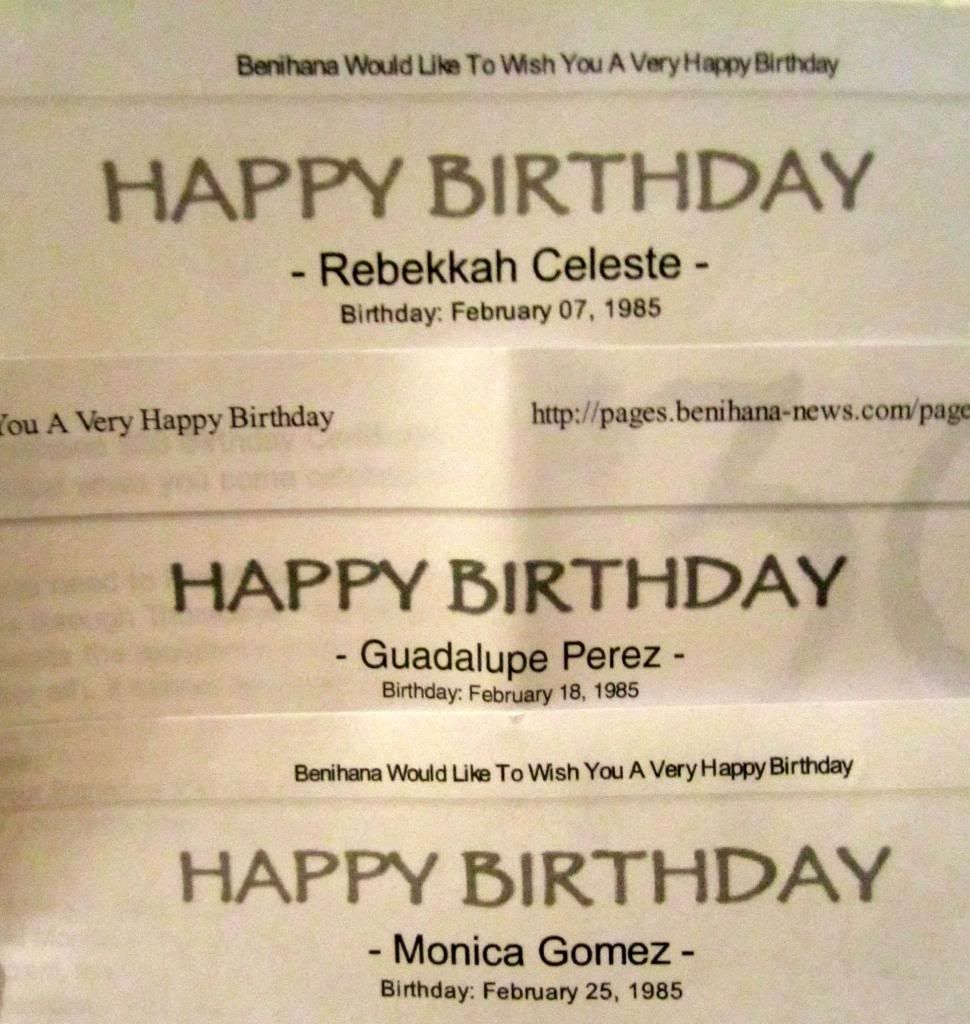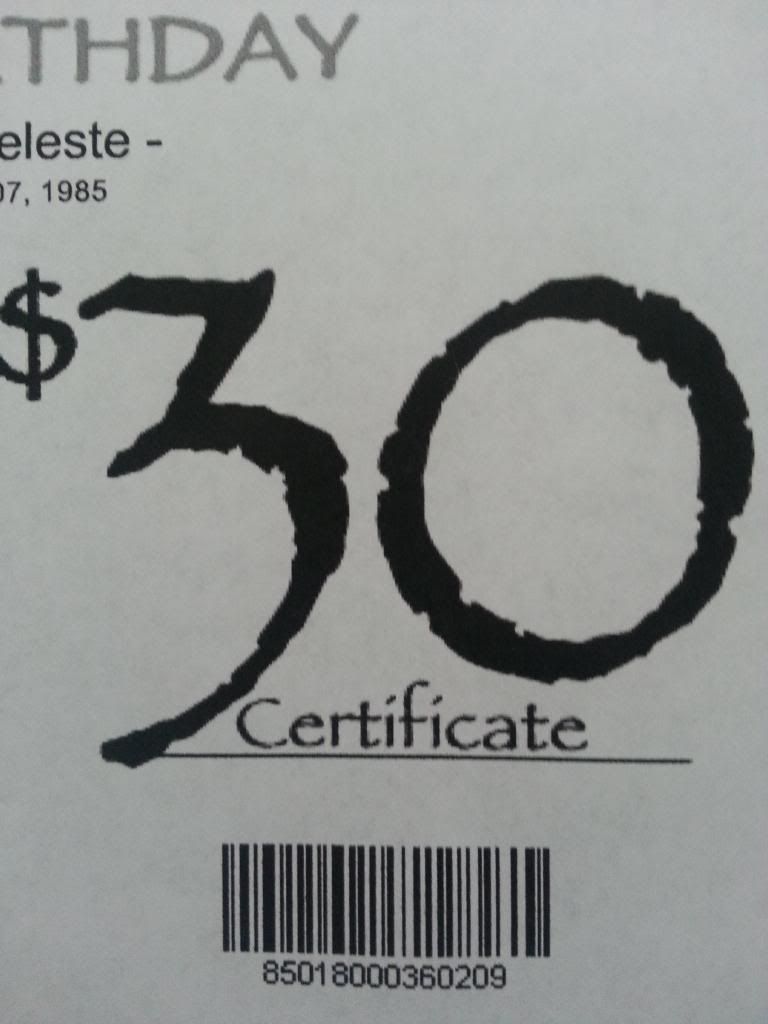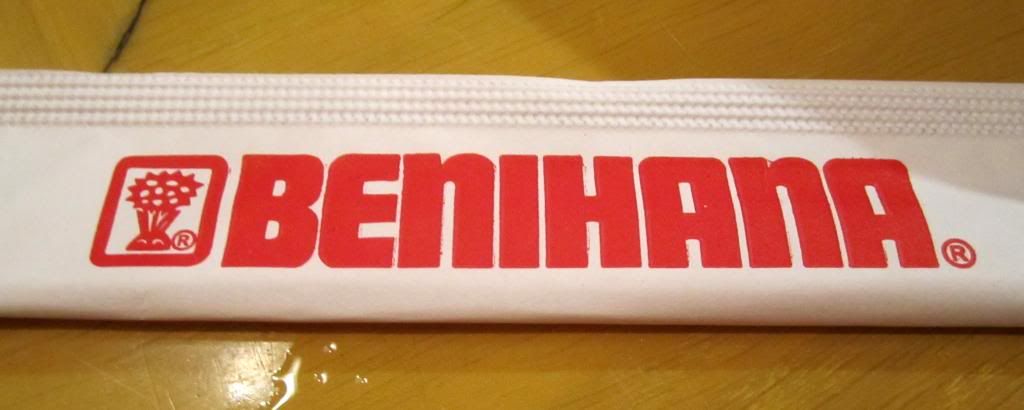 Our chef was the same guy from last year lol. See him
HERE
.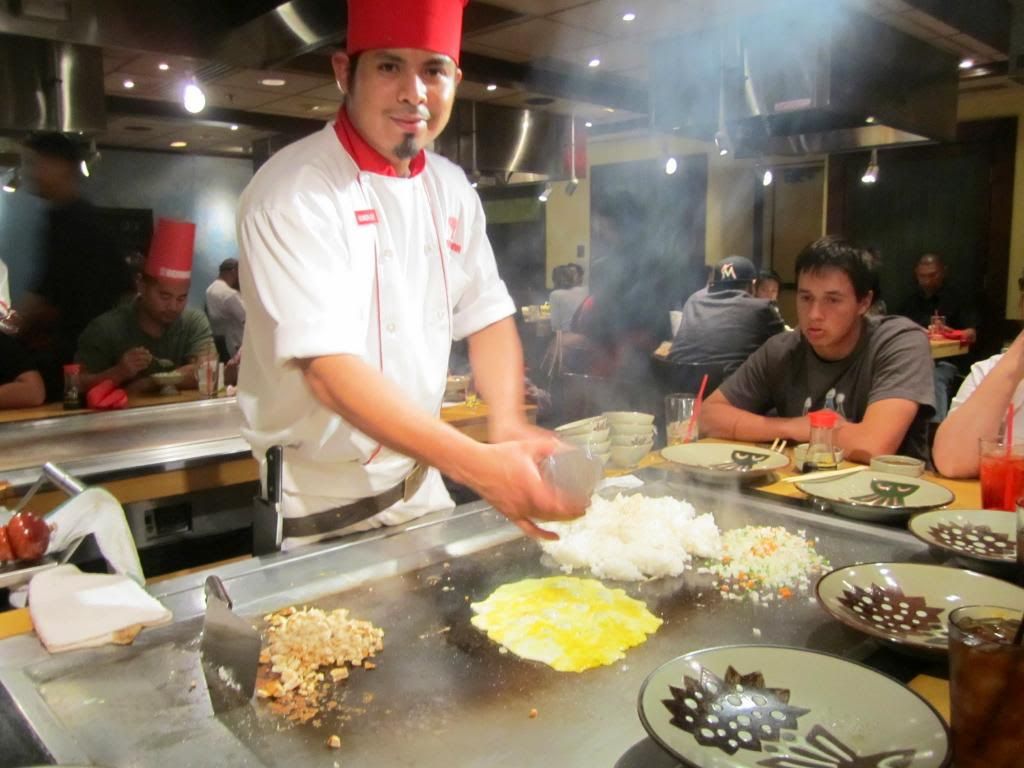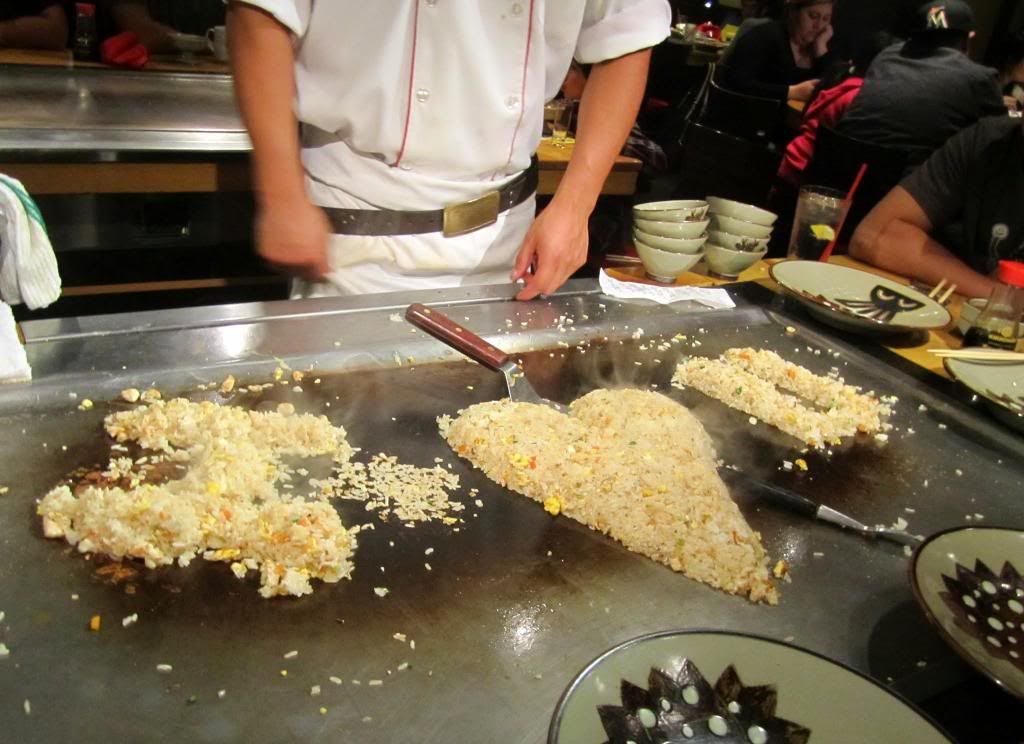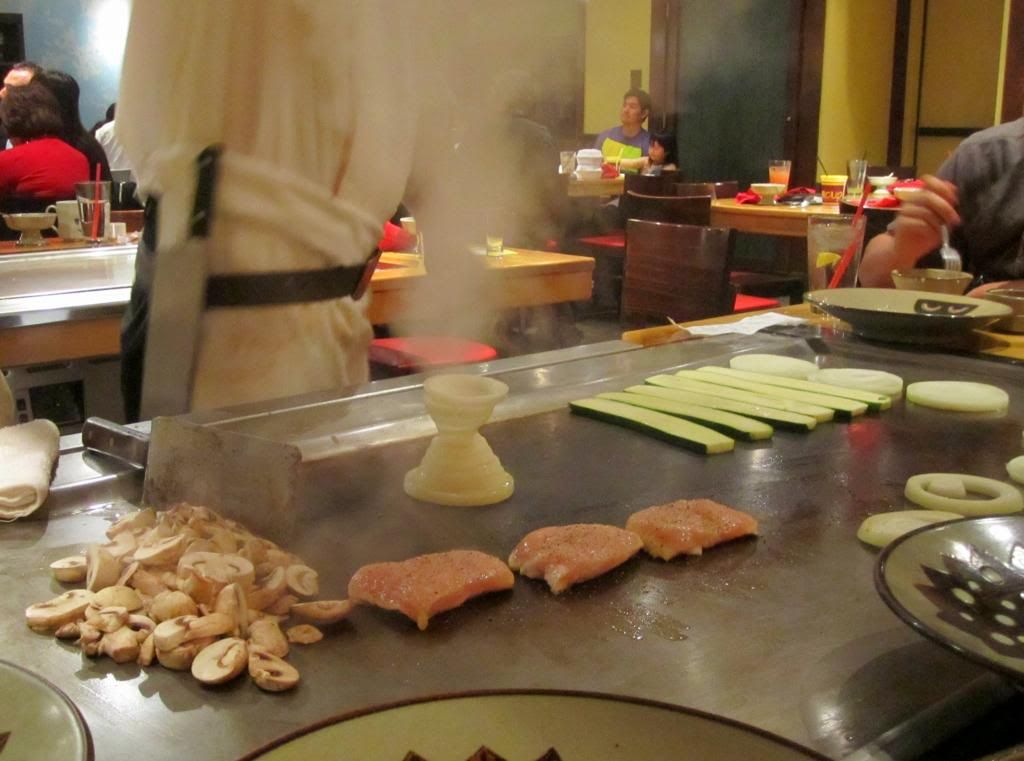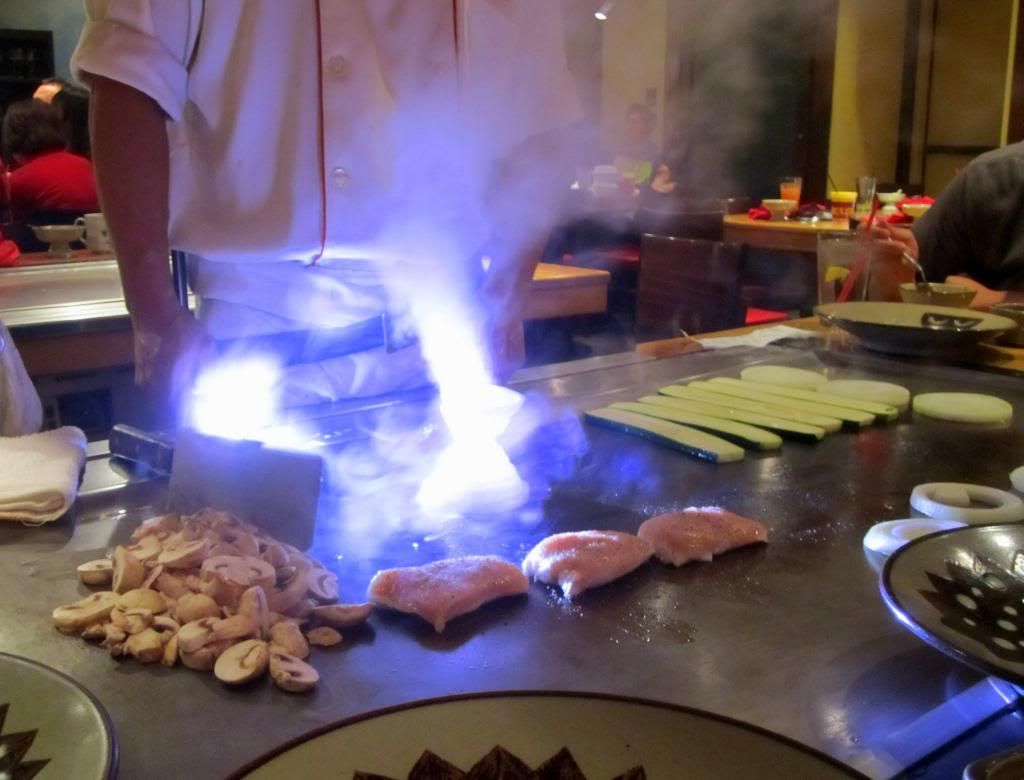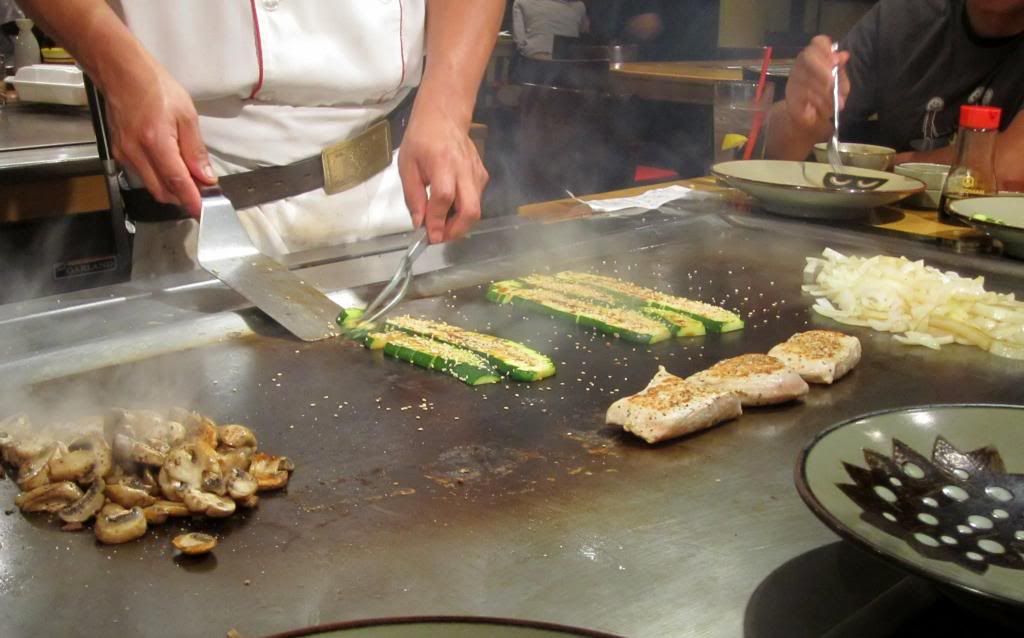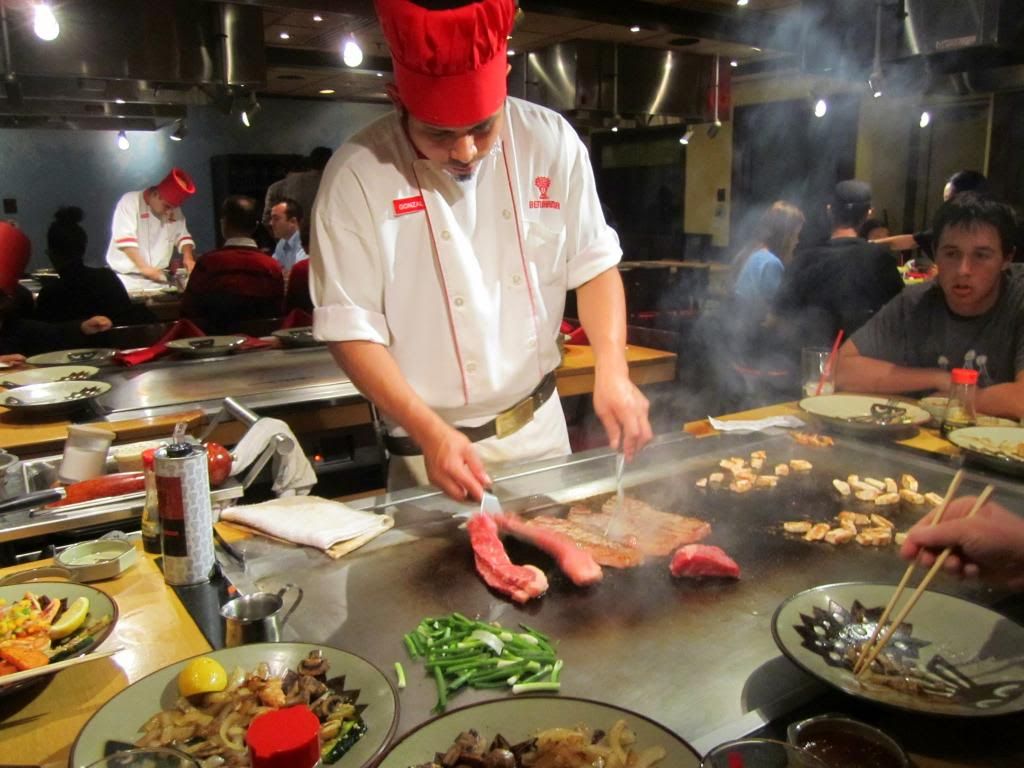 We started with half orders of Shrimp Tempura Roll and Las Vegas Roll. Yummy!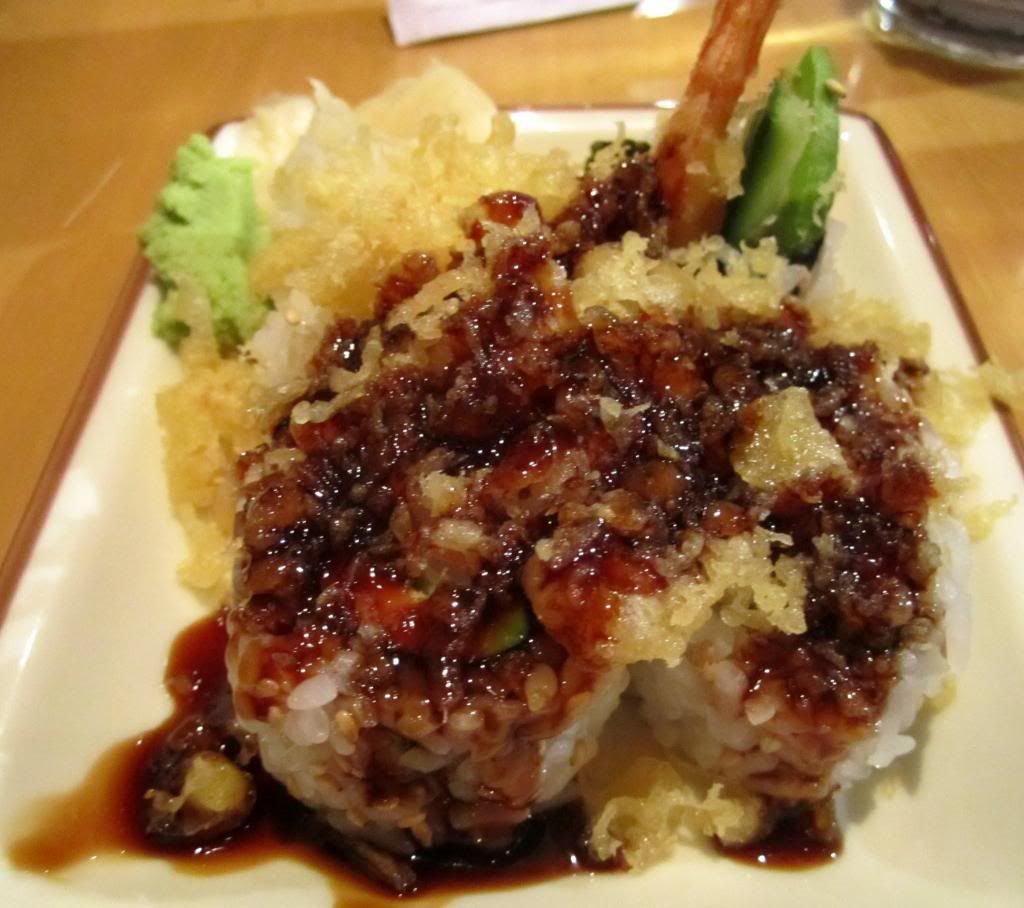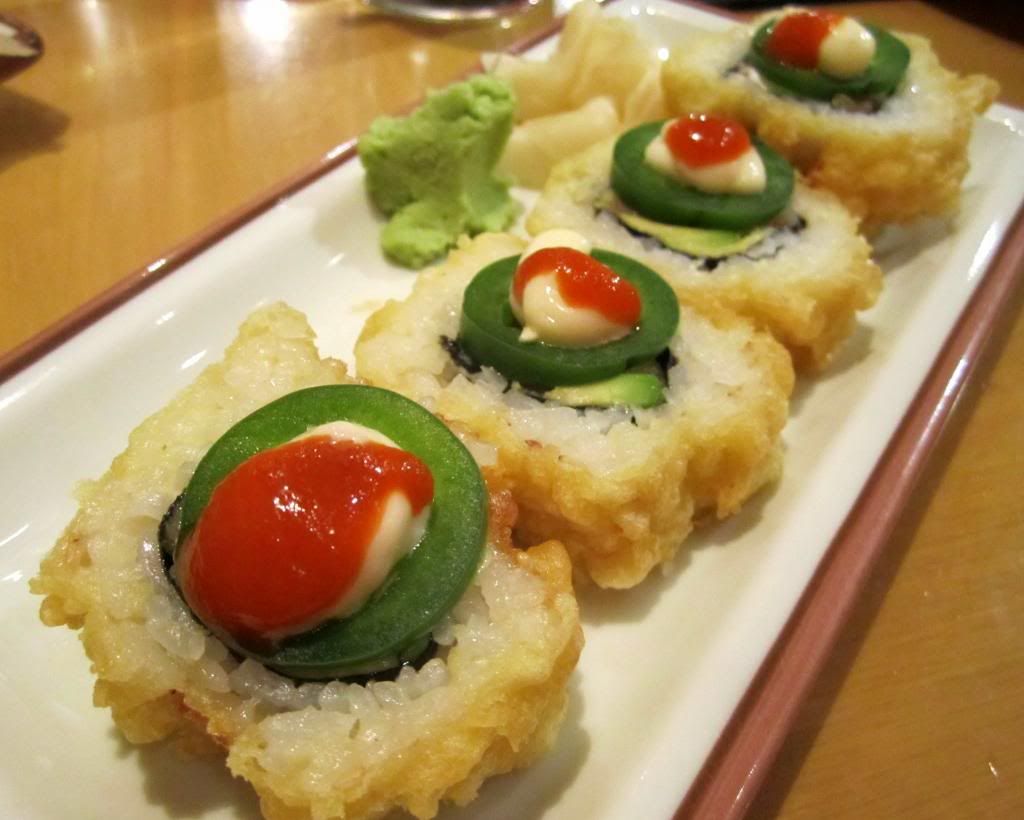 Edemamde and Salad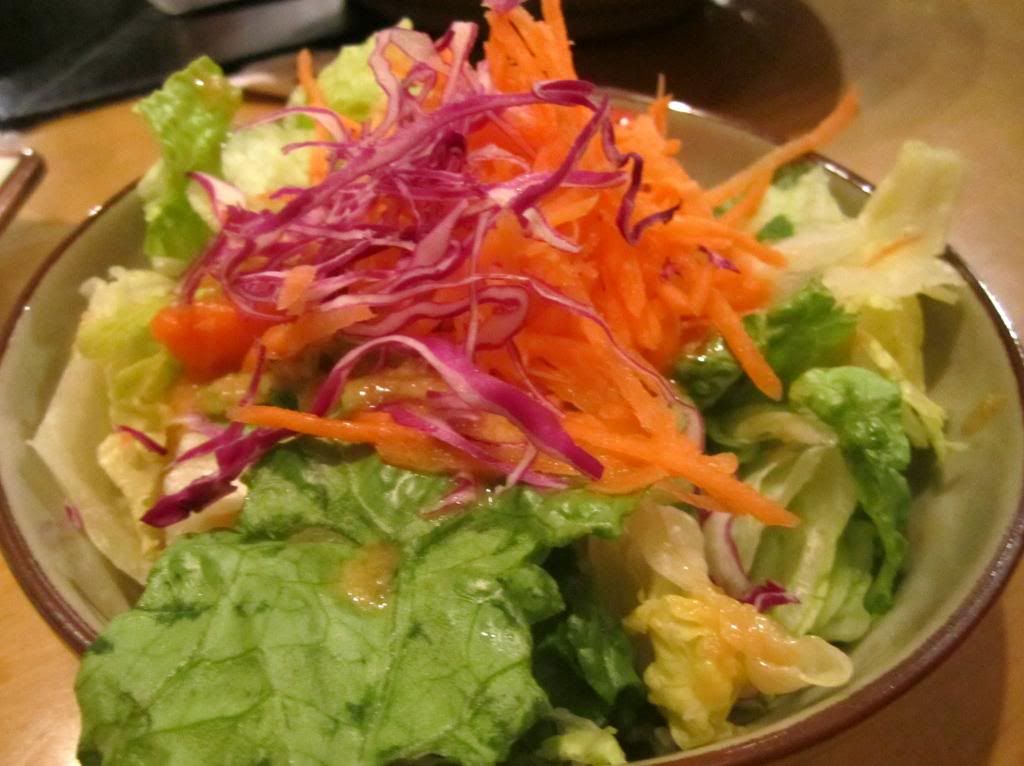 Onion soup and 2 kinds of dipping sauces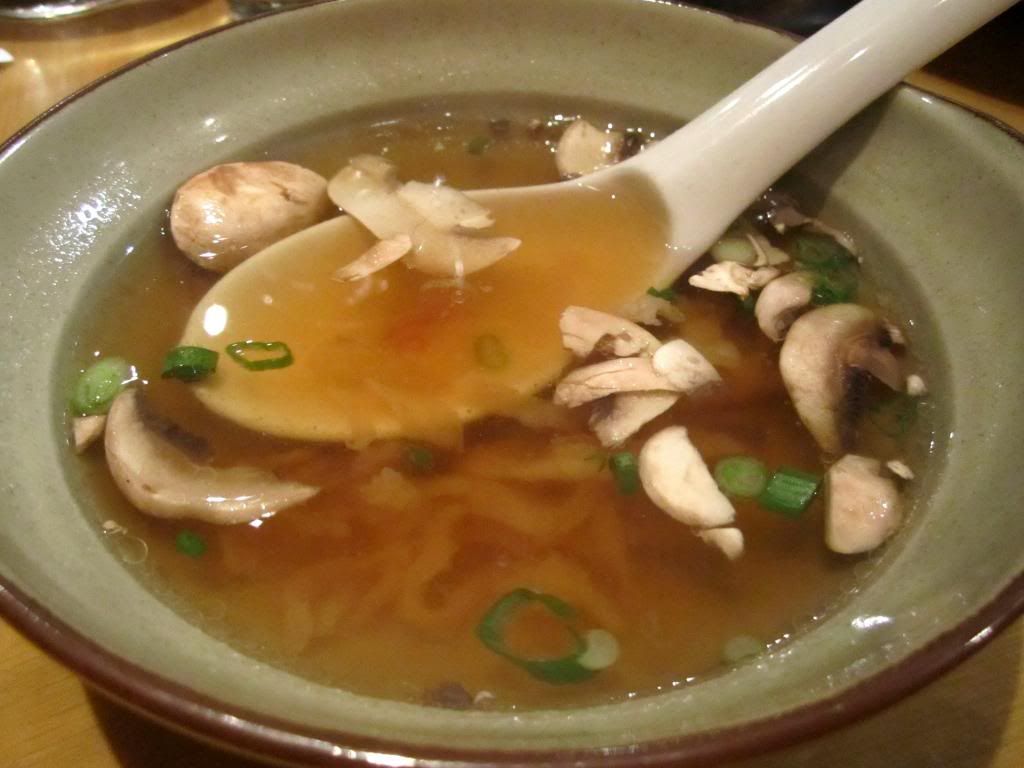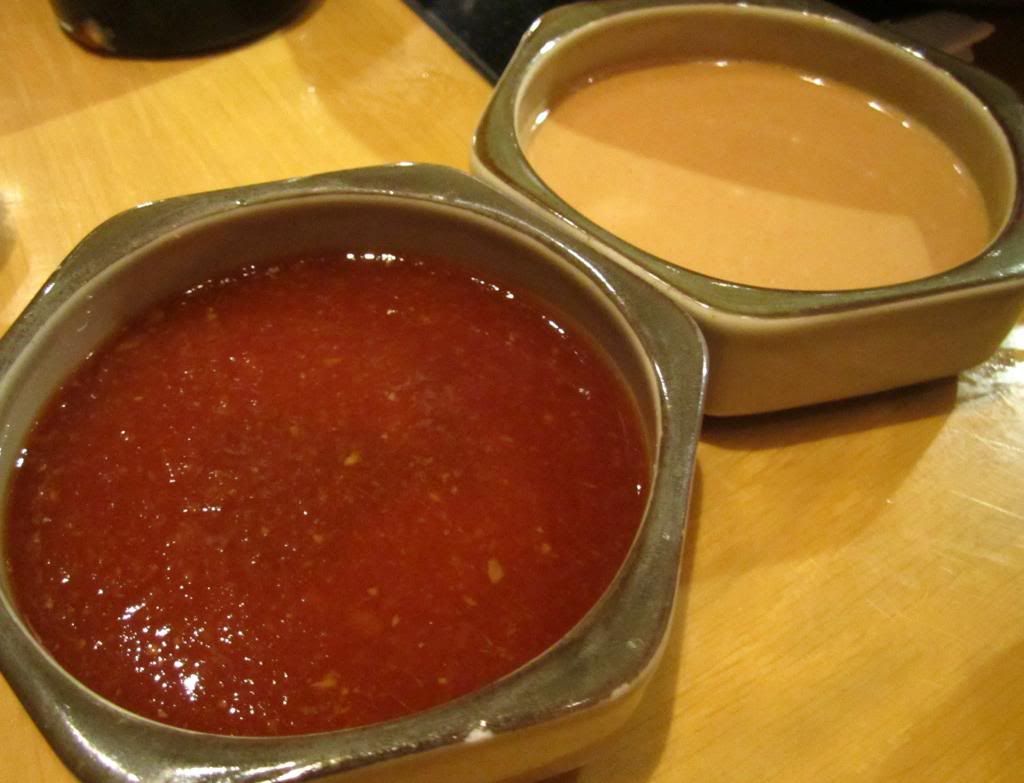 Chicken Fried Rice. So freakin' good. It's super garlicky!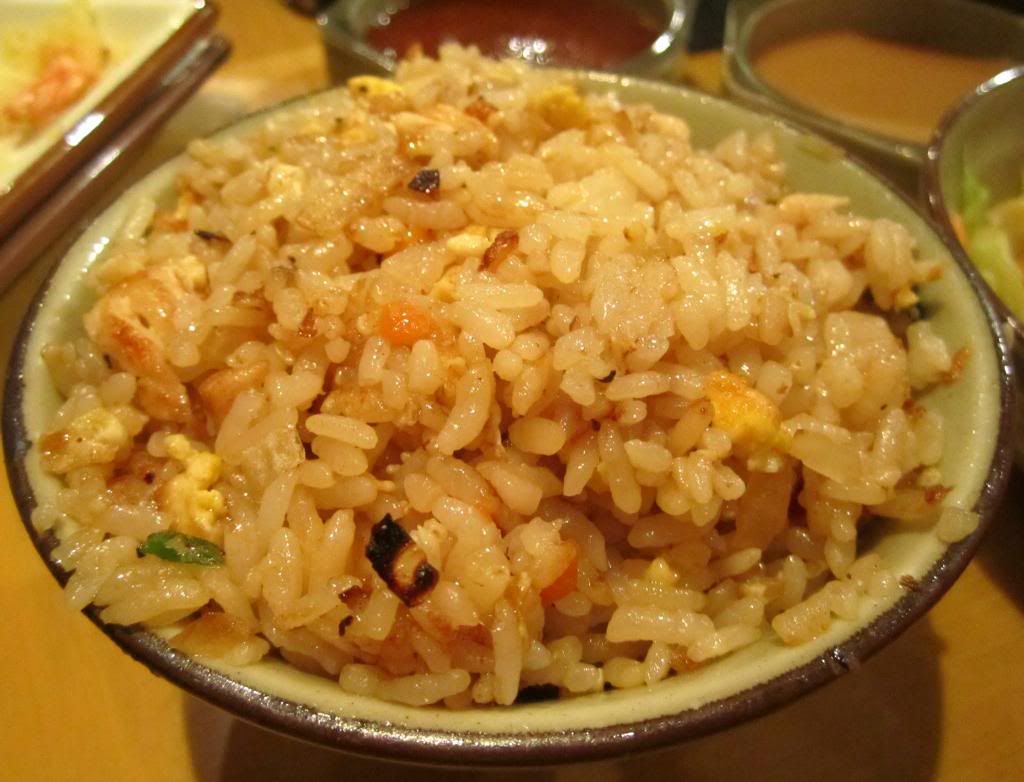 Lupe and I had the Hibachi Steak. It came with a side of mushrooms, zucchini, onions and shrimp. My steak was cooked medium. Very tasty!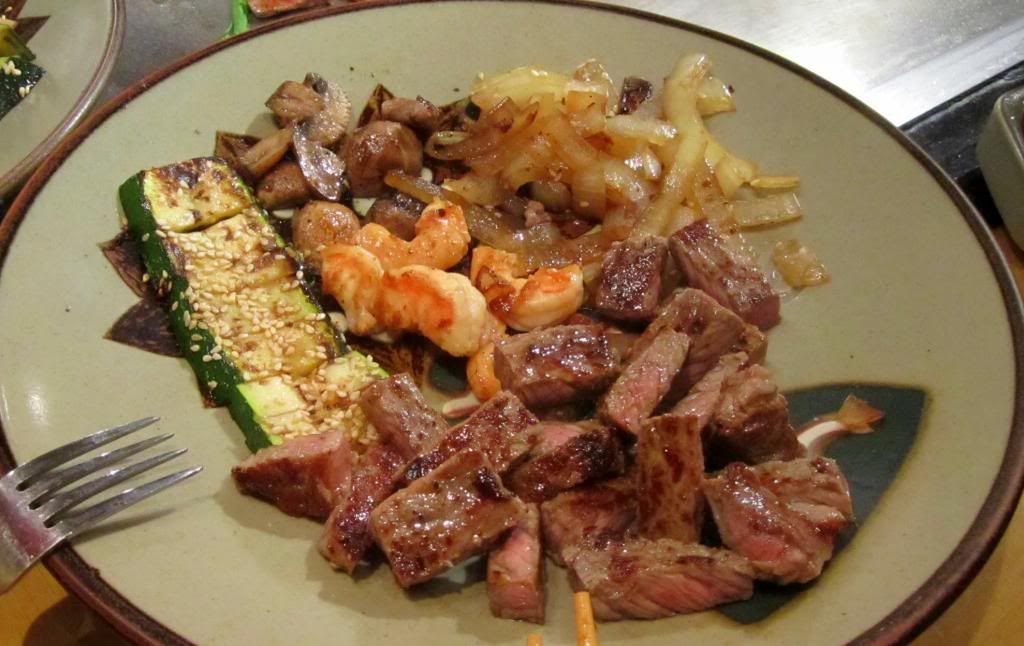 Monica has the Mango Salmon with a side of shrimp, zucchini and sweet potatoes. It looked really good.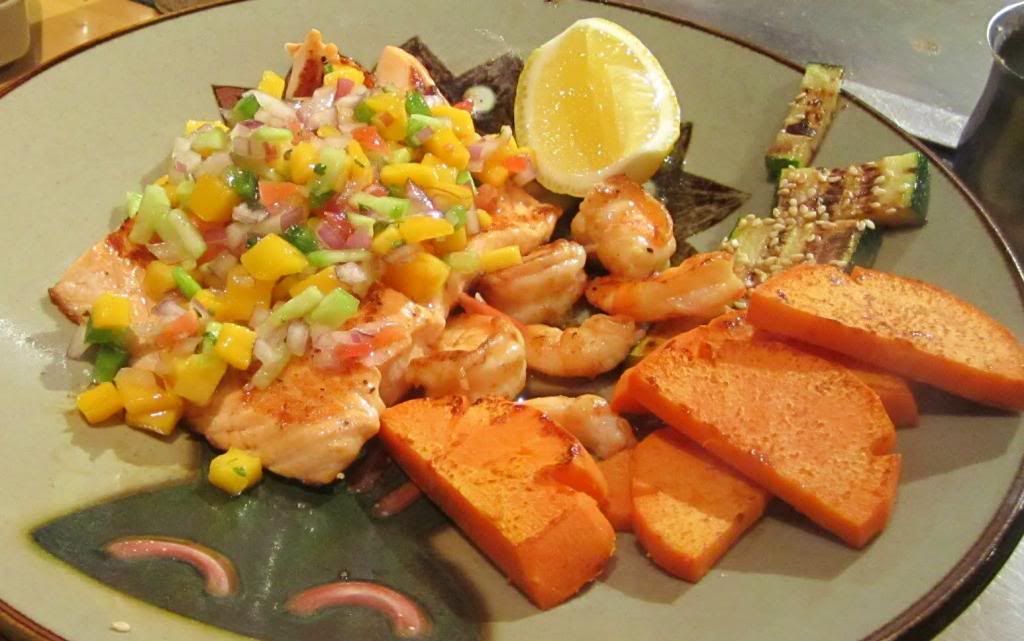 For dessert we had complimentary ice cream.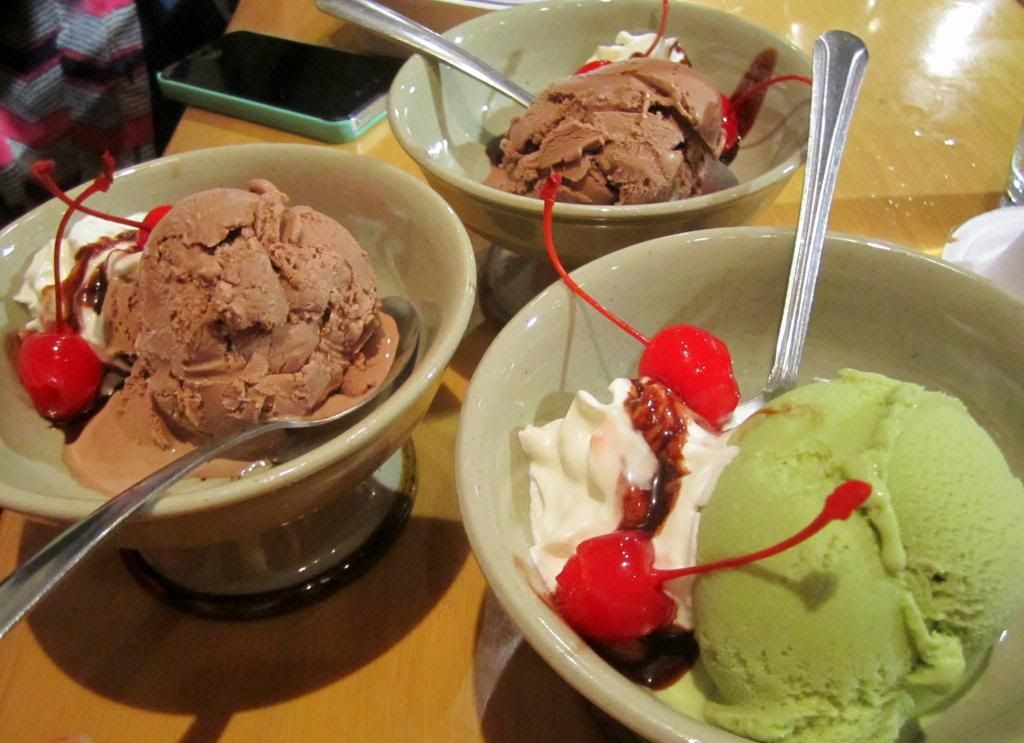 So that's my birthday month. I still had a great time even though I was sick for the most part. And oh, what helped me get better was a shot of antibiotics on the butt that my primary doctor gave me. The last time I got a shot on the butt was when I was 4 years old lol. It hurt like hell, but I felt better the next day. I really need to take of my health better. I don't ever want to get sick like that again.
Thank you for stopping by. Happy belated birthday to all the Feb babies out there!