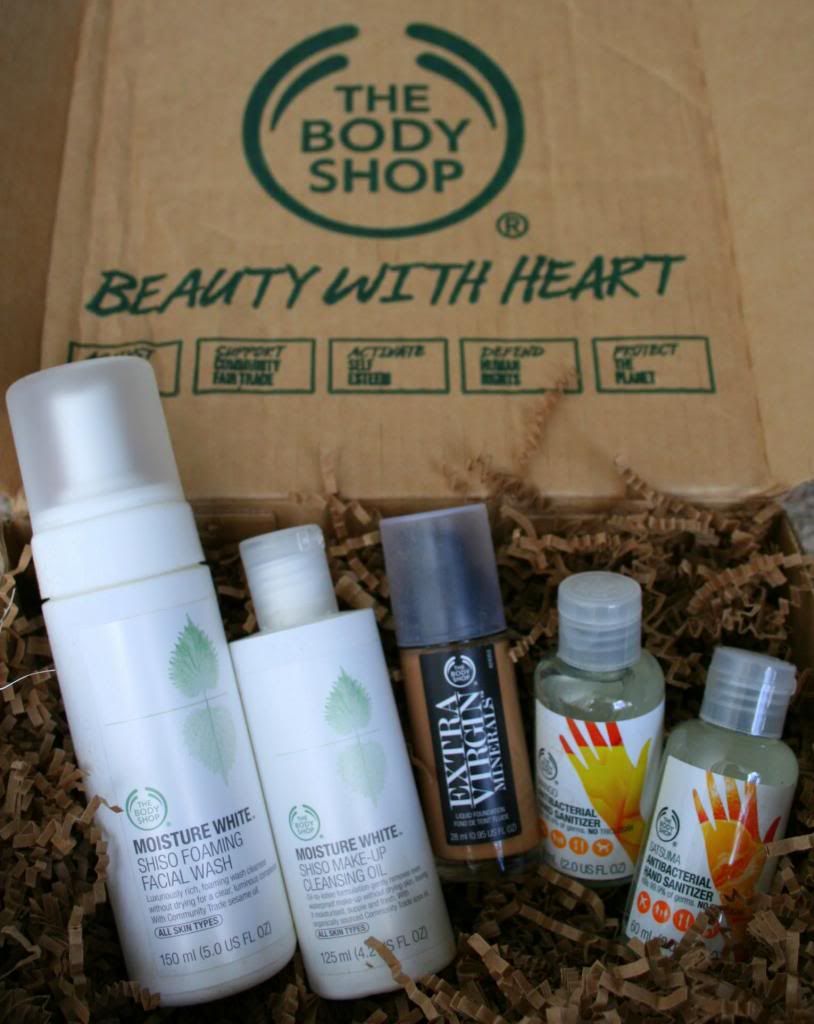 Happy Friday! Don't you just love Fridays? For me, I get to stay home, relax, blog, Instagram and catch up on Hoaders. Best Life Ever. LOL.
I got my package today from The Body Shop. I did a little online shopping last week, Feb 28, the last day of February. It was also the last day of birthday month and I needed to use my
$10 gift
for being a
Love Your Body member.
I love being a member. You get so many perks and savings through out the year and the $10 gift on your birthday month is pretty awesome. I wanted to go to the store to play with their products, but online had a better sale.
Everything online was up to 50% off.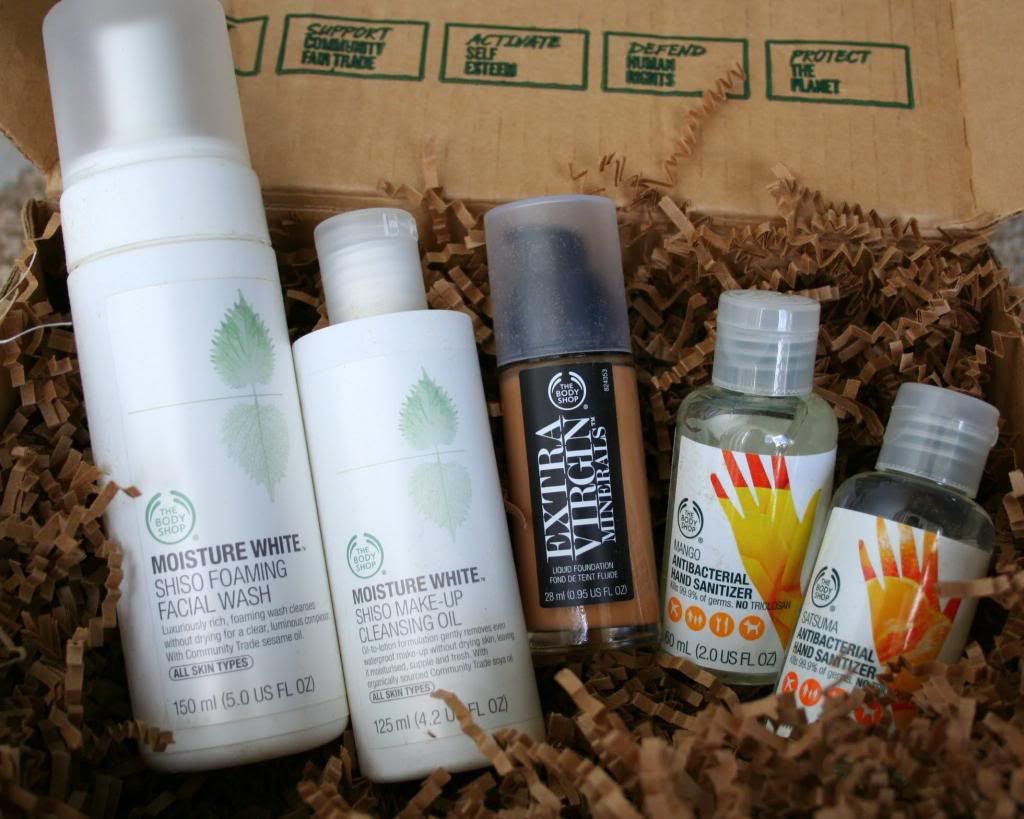 I got 5 products to get the 50% off. Plus, I got an additional 10% off and $10 off for my birthday gift. Score!
From L to R
Here's a copy of the invoice so you can see how much money I saved.
Product
Quantity
Unit Price
Total
Satsuma Antibacterial Hand Sanitizer
1
USD1.00
USD1.00
Mango Antibacterial Hand Sanitizer
1
USD1.00
USD1.00
Moisture White™ Shiso Cleansing Oil
1
USD7.50
USD7.50
Moisture White™ Shiso Foaming Facial Wash
1
USD7.50
USD7.50
Extra Virgin Minerals™ Liquid Foundation
1
USD12.50
USD12.50
Subtotal:

USD29.50

LYB 10 Percent Discount:

USD2.95

LYB Birthday Gift:

USD10.00

Shipping:

USD5.95

Tax:

USD2.03

Order Total:

USD24.53

Credit Card:

USD

24.53
I did pretty good, right?
Thanks for stopping by. I would love to hear your thoughts on my haul.
You can check out
TheBodyShop-usa.com
for more info.