Hey guys, I want to share a liquid foundation I've been enjoying lately. Actually, I've been testing quite a few foundations and this one is my current fave. It even made the ALL You magazine list of Best Beauty Buys under $10 in 2012. Read about it
HERE
. It's the
Perfecting Luminous Foundation by Sonia Kashuk
! If you have dry skin and in desperate need of a foundation that moisturizes and will give your face a nice healthy glow, then this foundation is for you!
Read on for my review...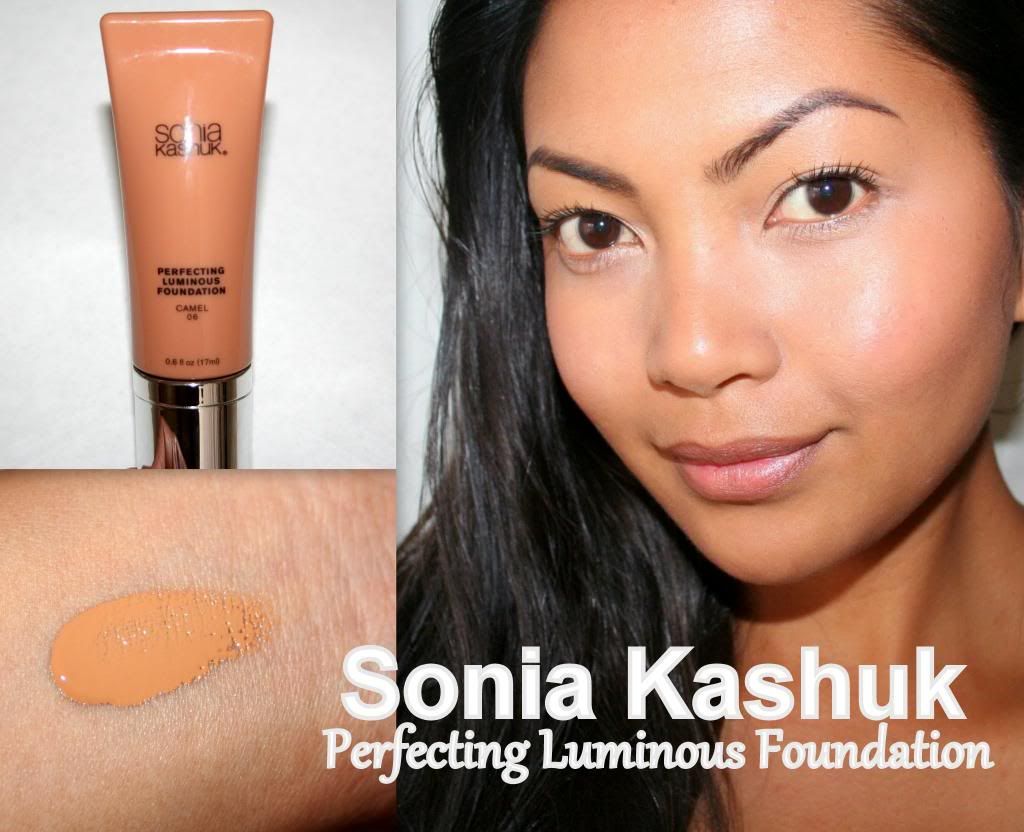 Taken from the Target website (
target.com
)
It claims,
"Brighten dull skin and even out skin tone for a naturally flawless finish with this creamy foundation. Hydrating formula is infused with a moisturizing complex that replenishes the skin and illuminates the complexion."
On the Target website, there are only 6 shades available from light to medium and no dark at all. I don't like it when companies do this. It doesn't hurt to make another bottle or two of darker shades, right? What about women with dark complexion? The shade I got is 06 Camel, which is the darkest shade. It has a warm and yellow undertone that matches my skin perfectly. At first, I thought it was going to be too dark on my medium/tan skin tone, but it looks greaton me.
I love the texture and finish. The texture is creamy and quite thick yet easy to blend. I can apply it with my fingers, beauty blender sponge or foundation brush. It has a nice dewy finish that gave my face a healthy glow. You will love it if you have dry skin. I've gotten compliments whenever I wear it.
Medium yet buildable. For me, a little bit goes a long way. It was able to even out my skin tone with just a little bit. But I still had to use concealer under my eyes to cover slight dark circles.
LONGEVITY:
I noticed that this foundation doesn't last very long. For me, it lasted about 6 hours before I noticed a little fading. But I only applied a little bit, so maybe that's why it faded. I touched up a bit, but it wasn't too bad.
It's a hard plastic container/bottle with a pump. It's so convenient to have the pump. The pump allows me to dispense as little or as much product as I want.
Only
$9.99
! It's an awesome bargain for what it does!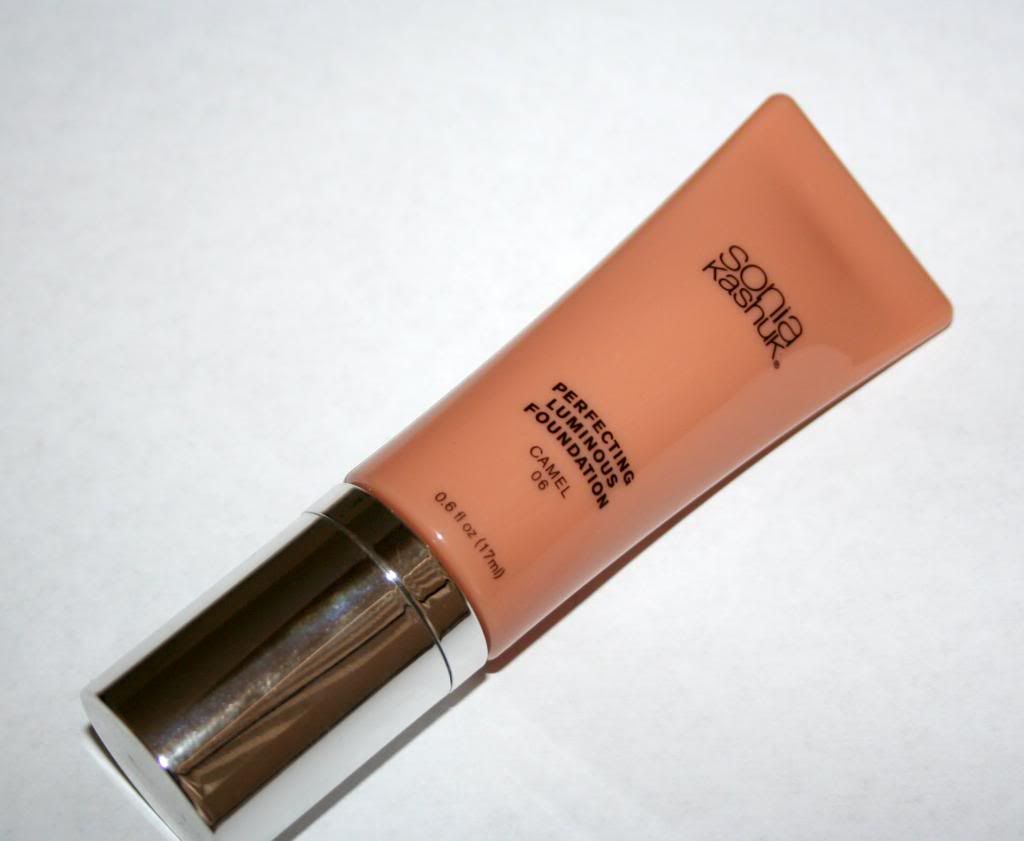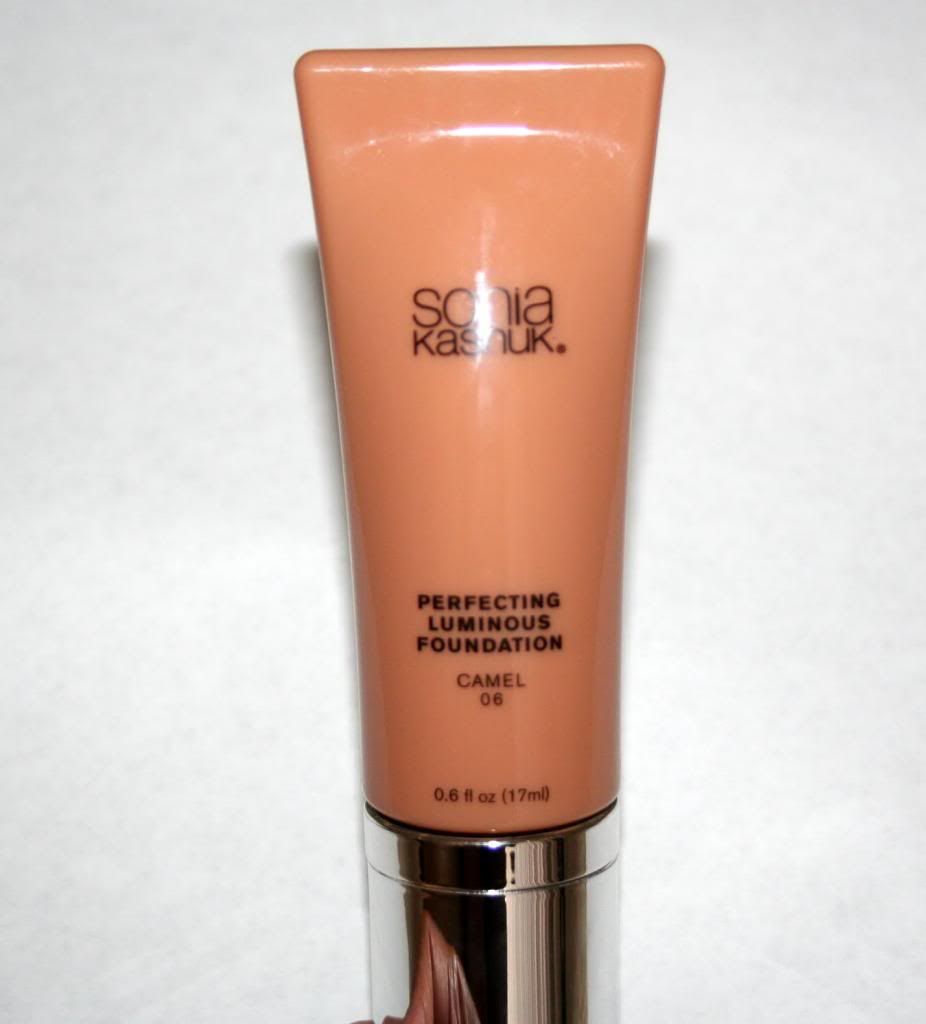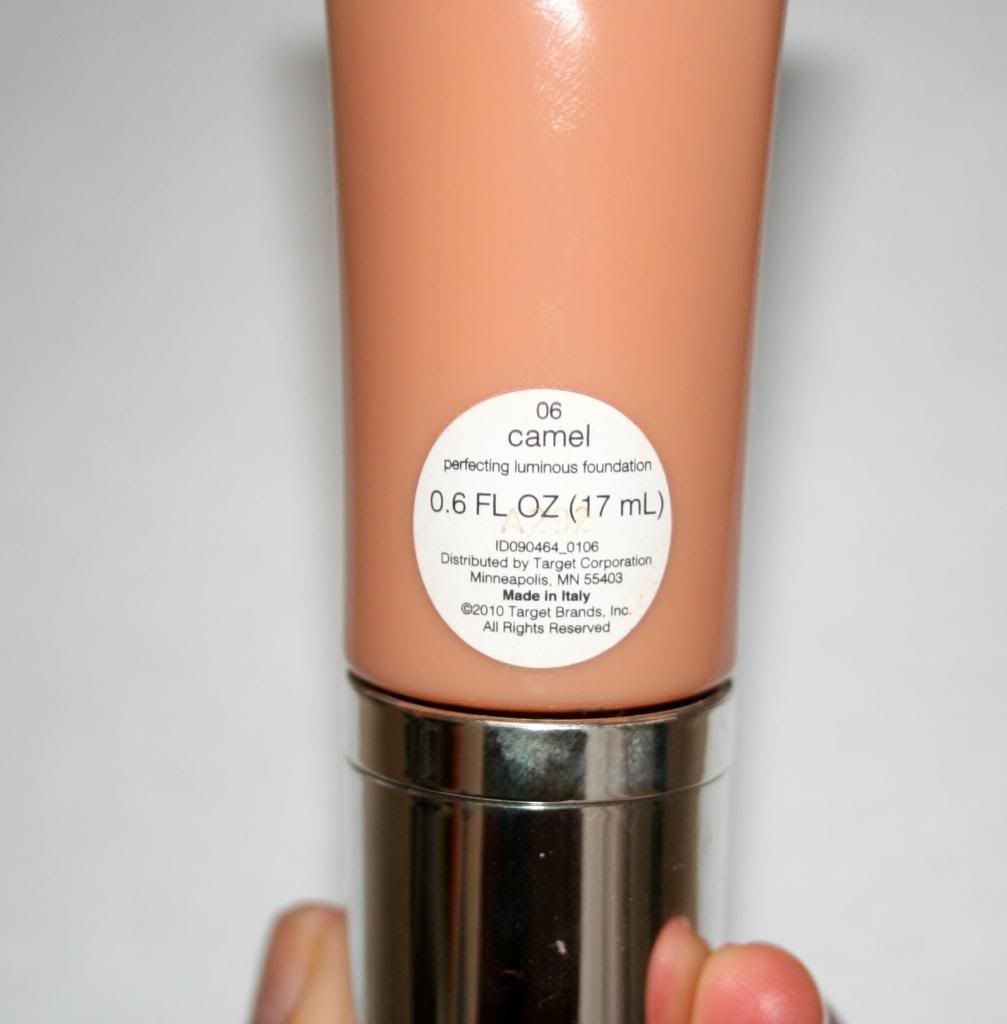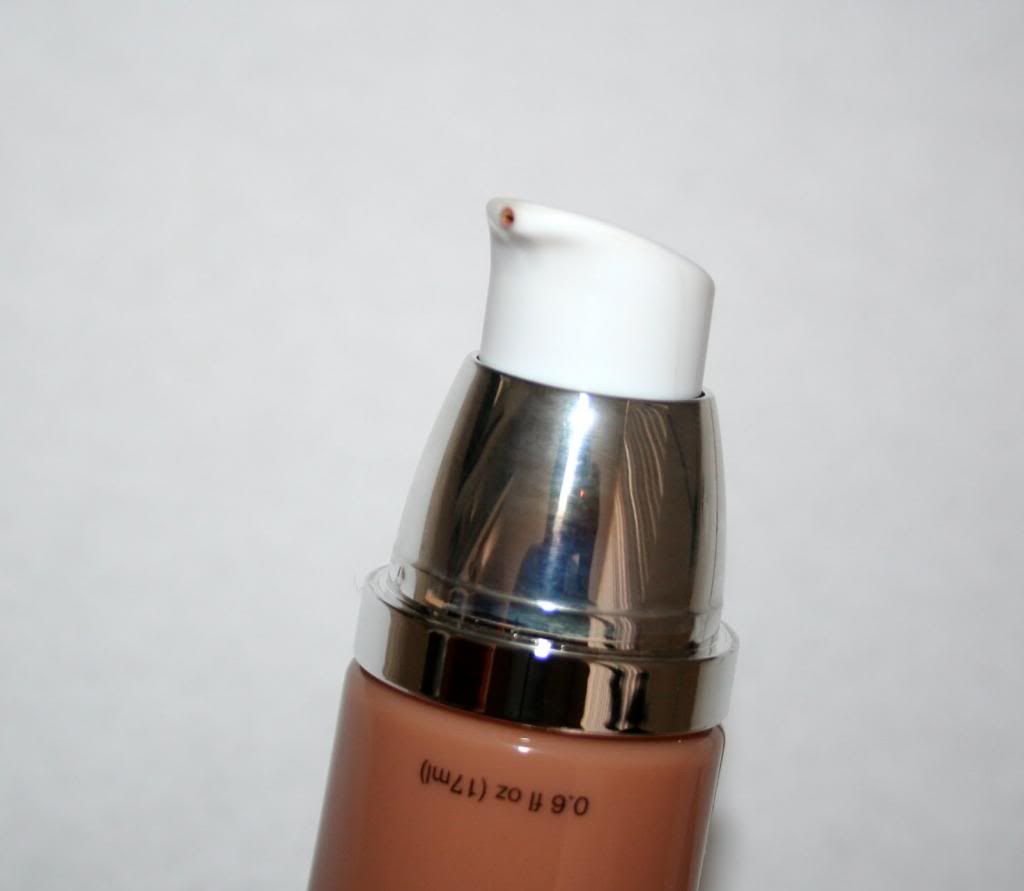 Swatch of 06 Camel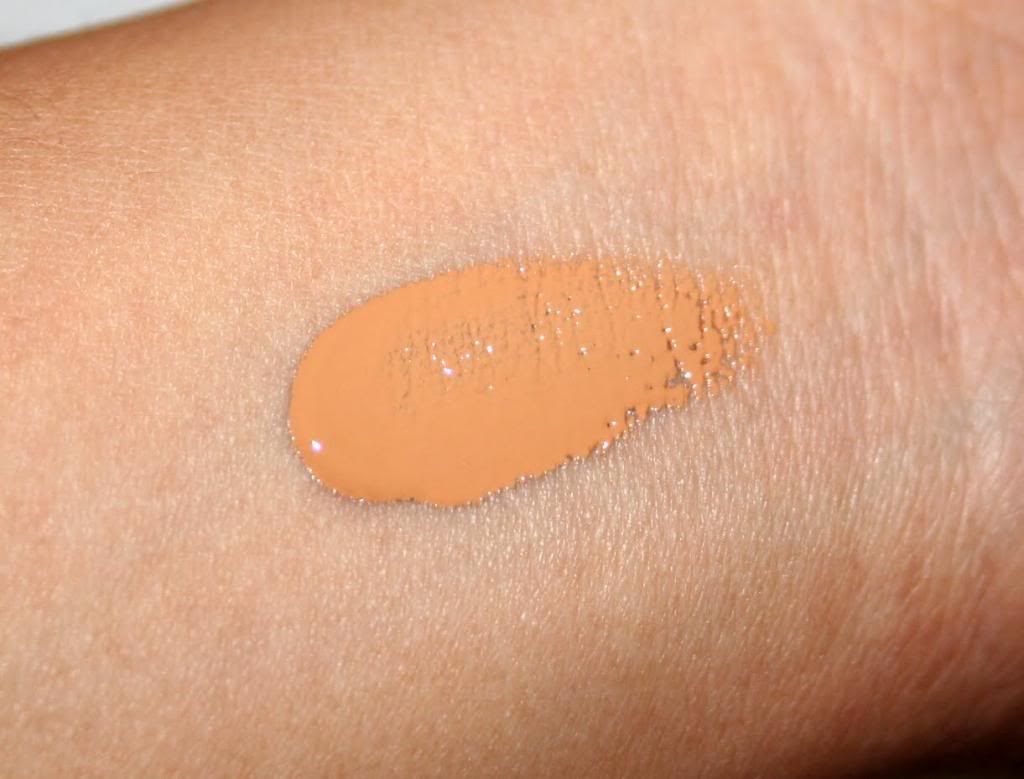 Here's what it looks like on me...
I love a freshly applied foundation using my fingers. I also have concealer under my eyes. and a little powder to set it. I love how it looks!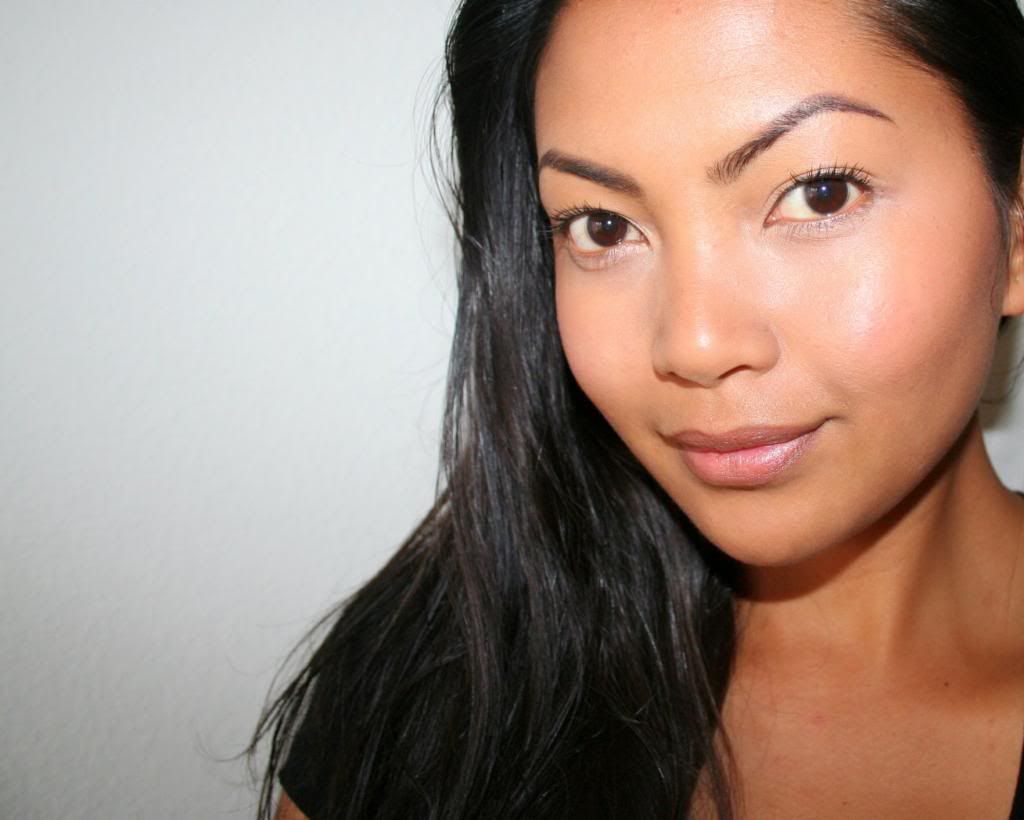 After 7 hours...
You can see my natural oils seeped through and a little bit of the foundation faded. It needs touch ups, but not too bad.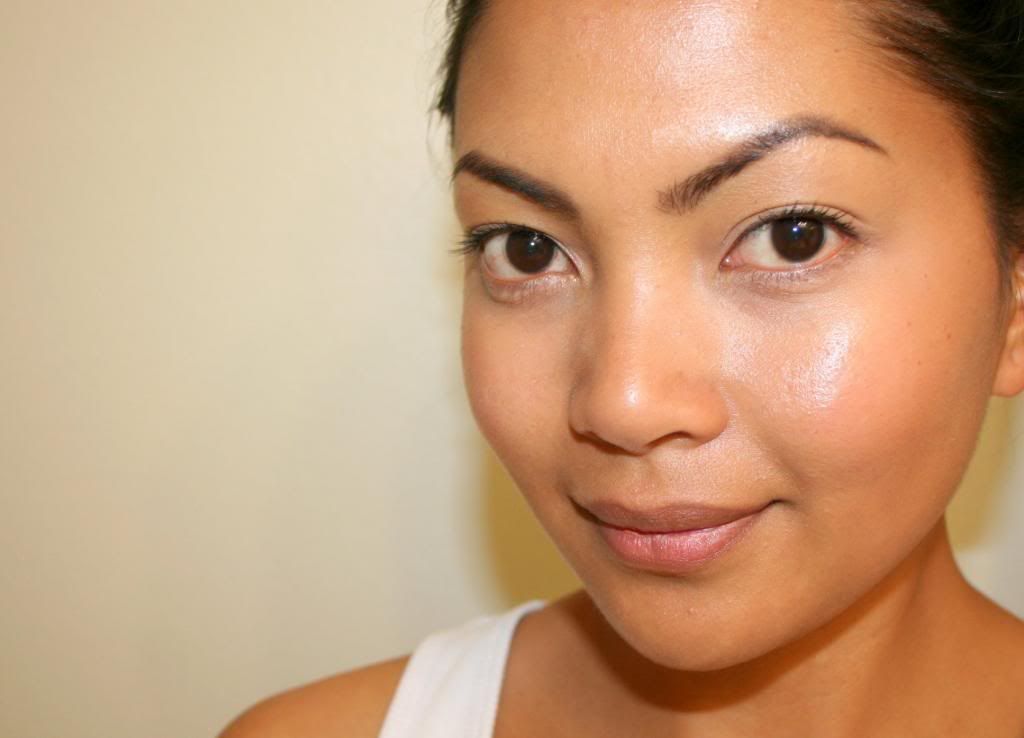 OVERALL THOUGHTS:
This has been one of my favorite foundation at the moment. Even though, it fades a little it at the end of the day, it makes up for the smooth and creamy texture, medium coverage and the dewy and healthy glow that it gives my face. I definitely recommend it to people with dry skin.
Have you tried the Sonia Kashuk Illuminating Liquid Foundation??
DISCLOSURE:

Products are
given to Everyday Makeup blog for editorial purposes, either directly from the manufacturer or from the agency that works on behalf of the manufacturer. All reviews on Everyday Makeup blog are the honest opinion of its author and editorial samples do not, in any way, affect the outcome of product reviews