I love a great Nude palette. It's been all the rage and honestly, Nude will never go out of style. You can play it anyway you want from basic day time look to smoky eyes for night time. It's here to stay! NYX Nude on Nude makeup palette is my current favorite makeup. I received it as a sample from the Generation Beauty event. For the price, I can honestly say that it's comparable to the high end Urban Decay Naked palette plus more. Read one for my review...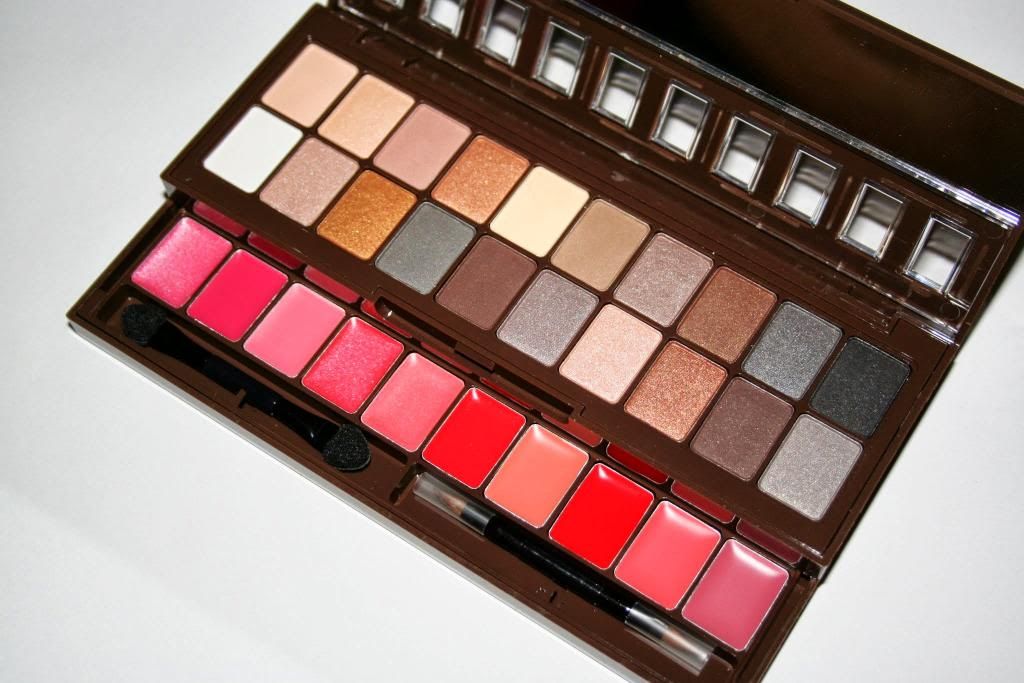 PRODUCT CLAIM:
NYX claims,
"NYX Nude on Nude set is a classy medley of 20 neutral eye shadows and 10 vibrant lip colors that work for every skin tone and every occasion. This makeup palette comes with a mirror and 2 applicators for your lips and eyes, making it perfectly portable" (taken from NYXcosmetics.com)
EYE SHADOWS:
The palette consist of 20 neutral eye shadows in different finishes (matte, satin and metallic). I'm impressed with the color selection. It has the basic colors you need such as matte brown and beige to create an everyday, simple eye look, plus gorgeous grays, bronze and an intense black for night time looks. For the most part they are all pigmented and easy to blend, but they need help from an eye shadow primer to make them more vibrant. Also, the colors are a bit powdery, so make sure you don't dip your brush too hard and tap off the excess before applying to prevent too much fall outs.
LIP COLORS:
The palette consist of
10 lip colors
that are mostly pinks and a few reds. I'm not a fan of lip colors in makeup palettes I never use them at all. But these are actually great! They are very creamy and easy to apply. The colors are half metallic
(5 left)
and half glossy
(5 right)
finish with a sheer to medium coverage. You need to layer until you get the desired coverage. I don't care for the metallics because they don't compliment my tan skin tone, but the the glossy ones are just absolutely beautiful.
See swatches below
.
PACKAGING:
I don't like the packaging. The plastic is not sturdy. It's going to break if I drop it. But I like how it has a mirror and a secret pull out lip colors on the bottom.
PRICE and AVAILABILITY:
Retails for
$25
at
NYXcosmtics.com
It's such a great value compare to other high end nude makeup palettes. Again, you're getting 20 eye shadows and 10 lip colors.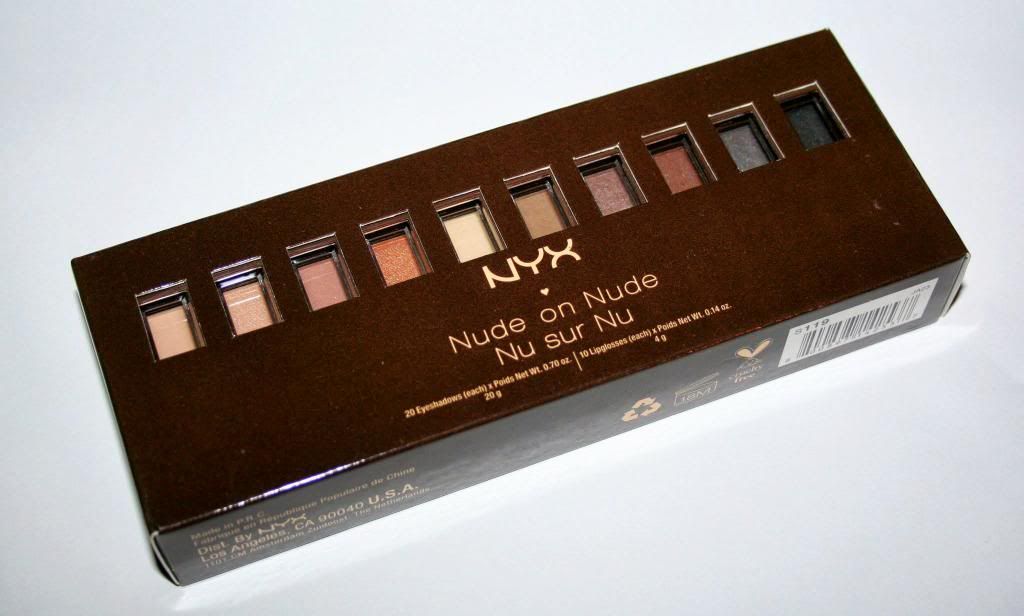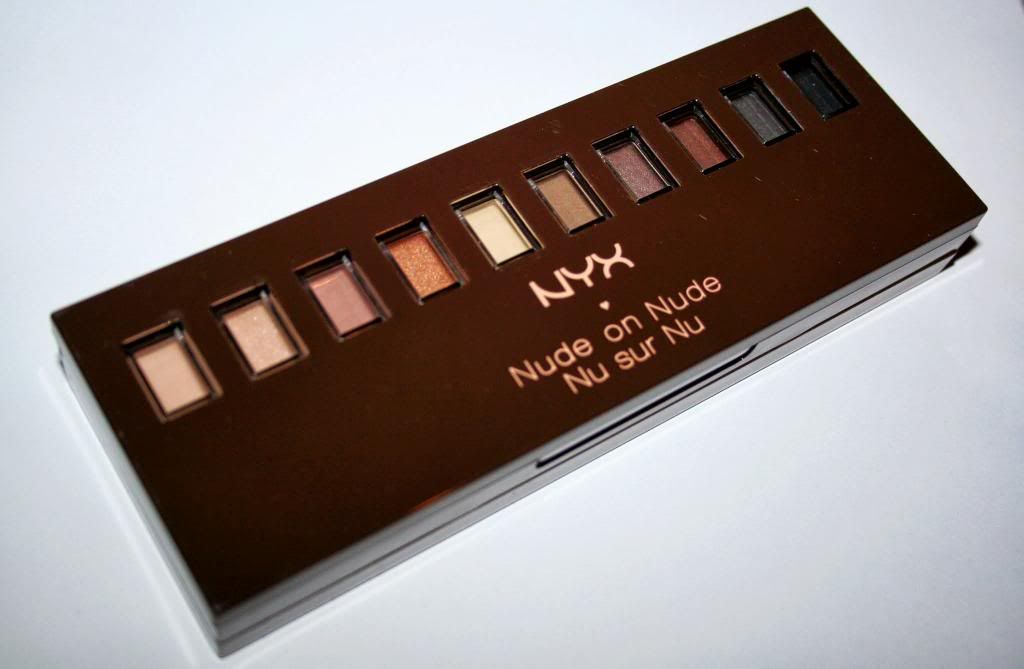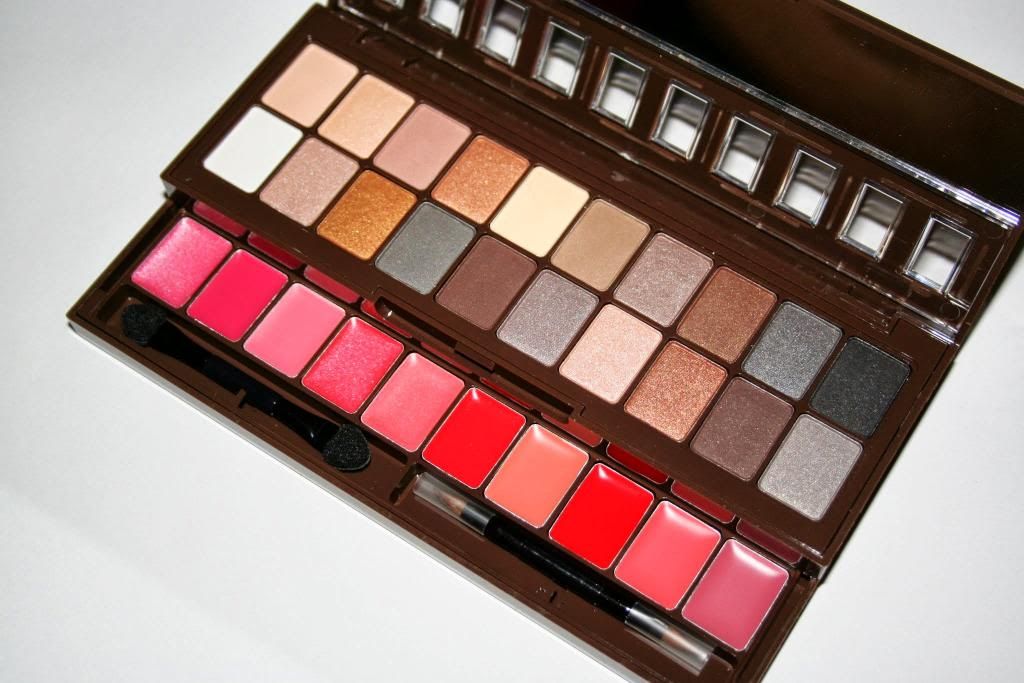 Eye shadow swatches
with and without flash


Lip color swatches
with and without flash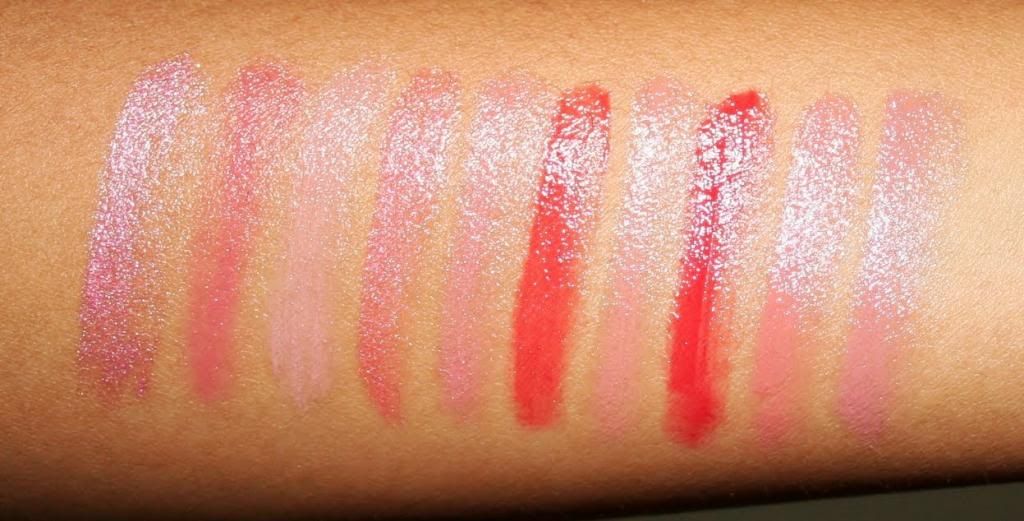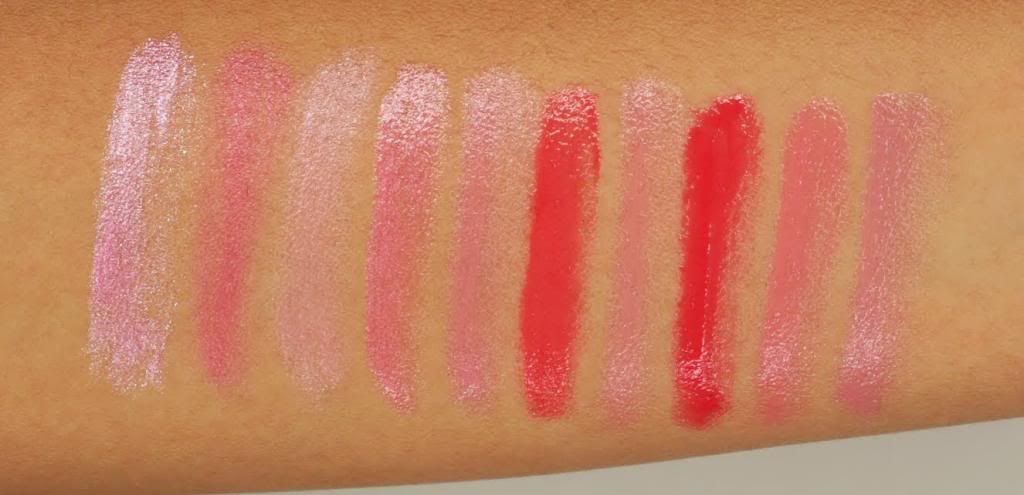 Here are some swatches on my lips. I prefer the glossy ones over metallics. I was surprised how it the colors were able to cover my dark and pigmented lips. Aren't they gorgeous?

red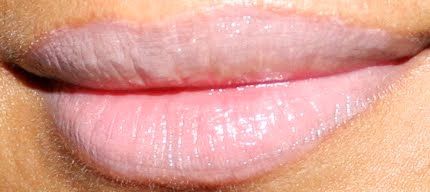 pale nude

nude pink
Here are the makeup looks I've done using NYX Nude on Nude palette. Click on the title to see more info.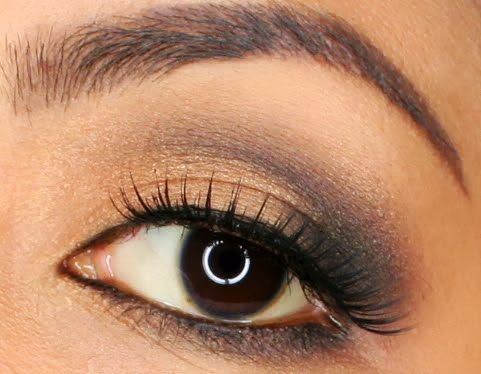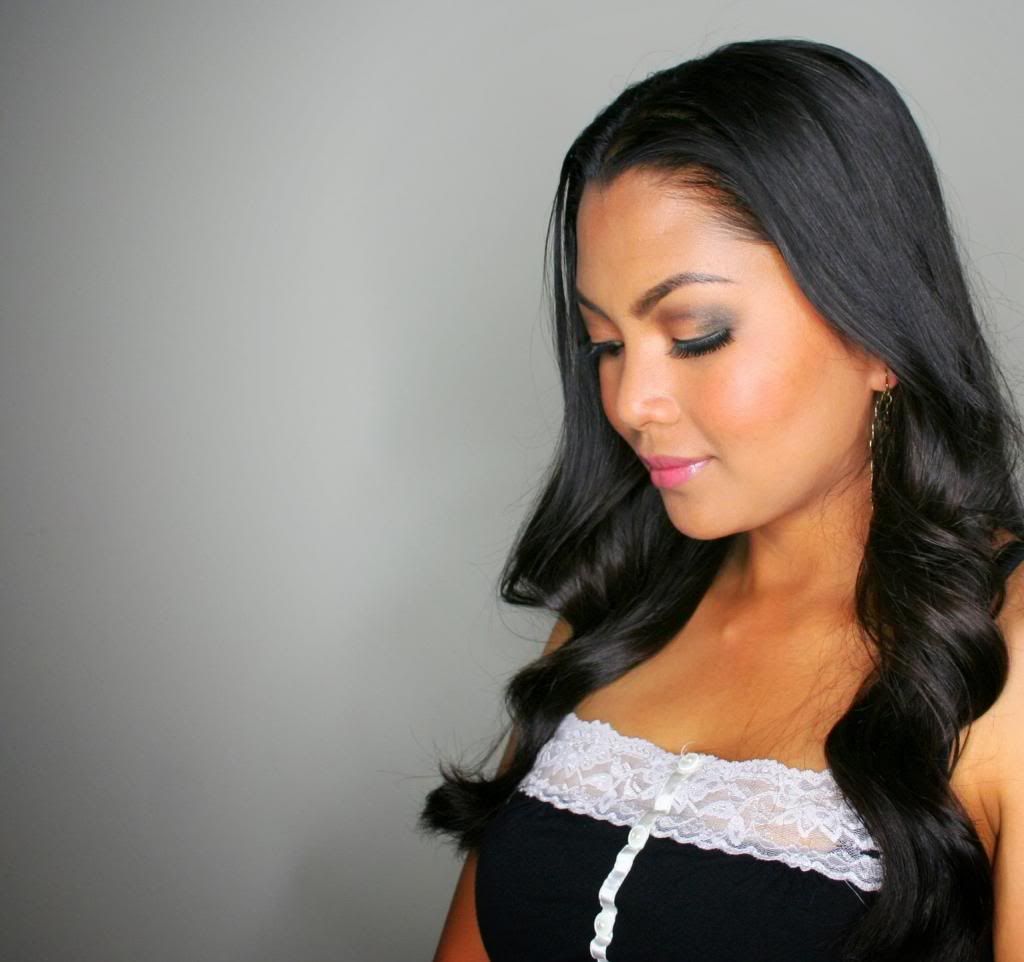 Dramatic Makeup Look
Overall, it's a great value and alternative to other high end nude makeup palettes. You get so much product for a low price. Just make sure you apply under a good eye shadow base and tap off the excess before applying.
Have you guys tried the NYX Nude on NuDe makeup palette?