Wooow! It's been years since I shopped at Bath and Body Works. I'm a Body Shop girl and I felt like a traitor/cheater while placing my order online haha. I was very curious to try their 3 wick canldes. A lot of my friends raves about their candles, and I want to know if they are worth the hype. Luckily, they were on sale last week for
$8
so I didn't think twice to place an order. I also added 2 body splashes and a hand wash.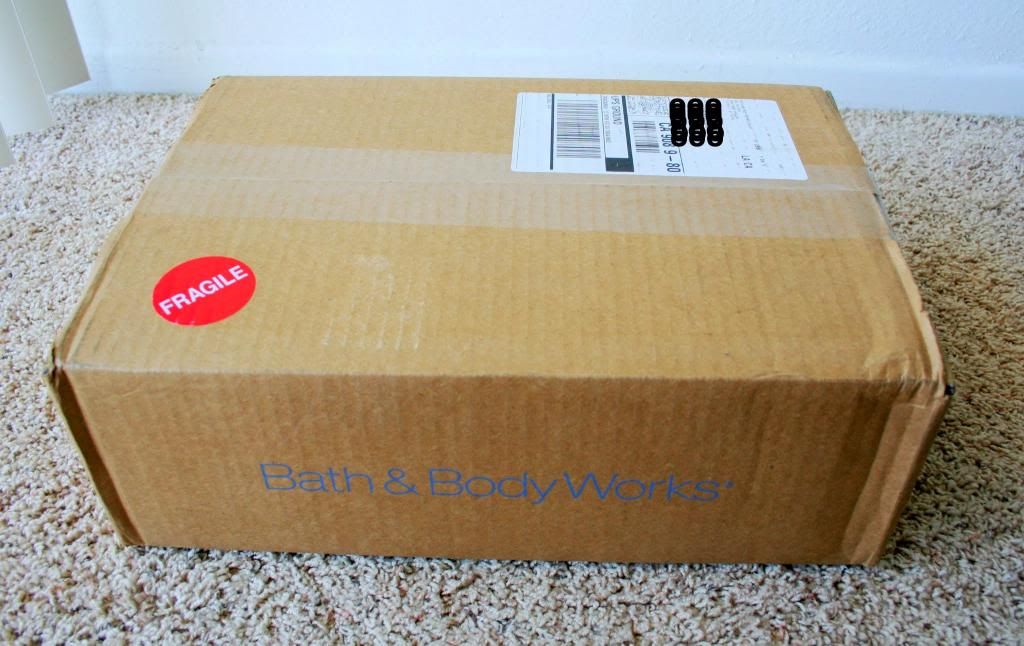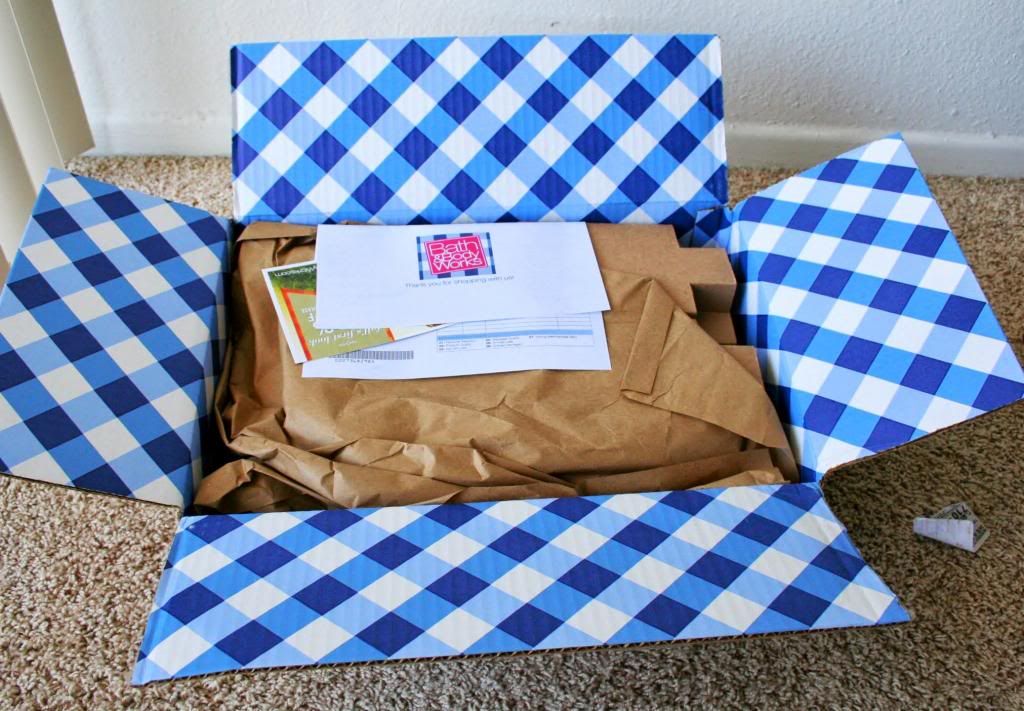 They gave me a
20% off coupon
on any online purchase.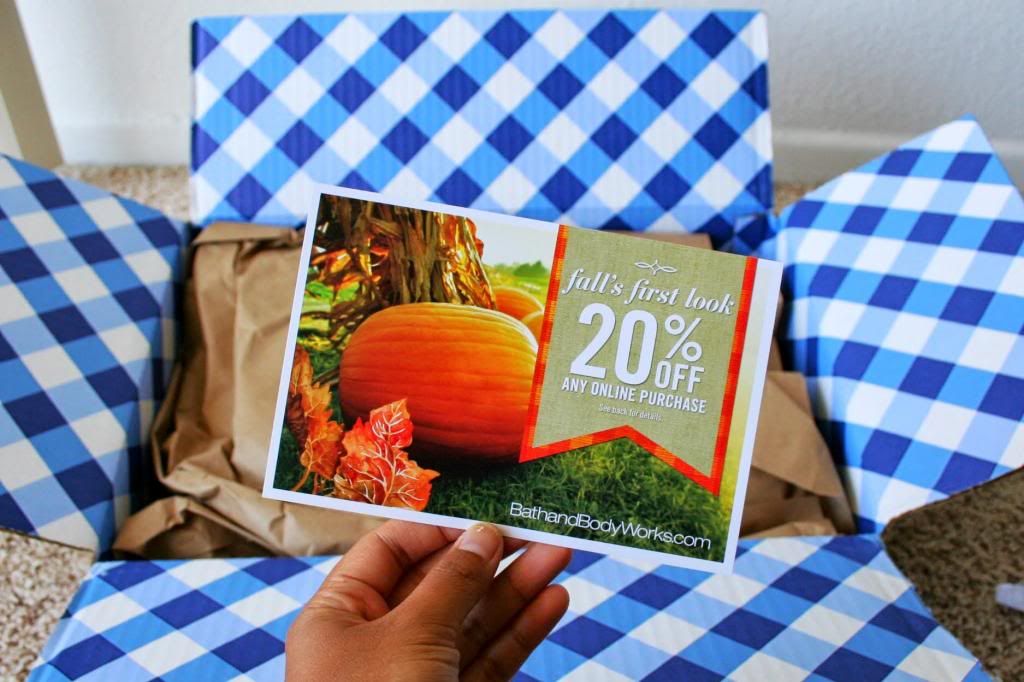 I was very pleased with the package. No spillage or broken items. I also like how the candles came in separate box protectors.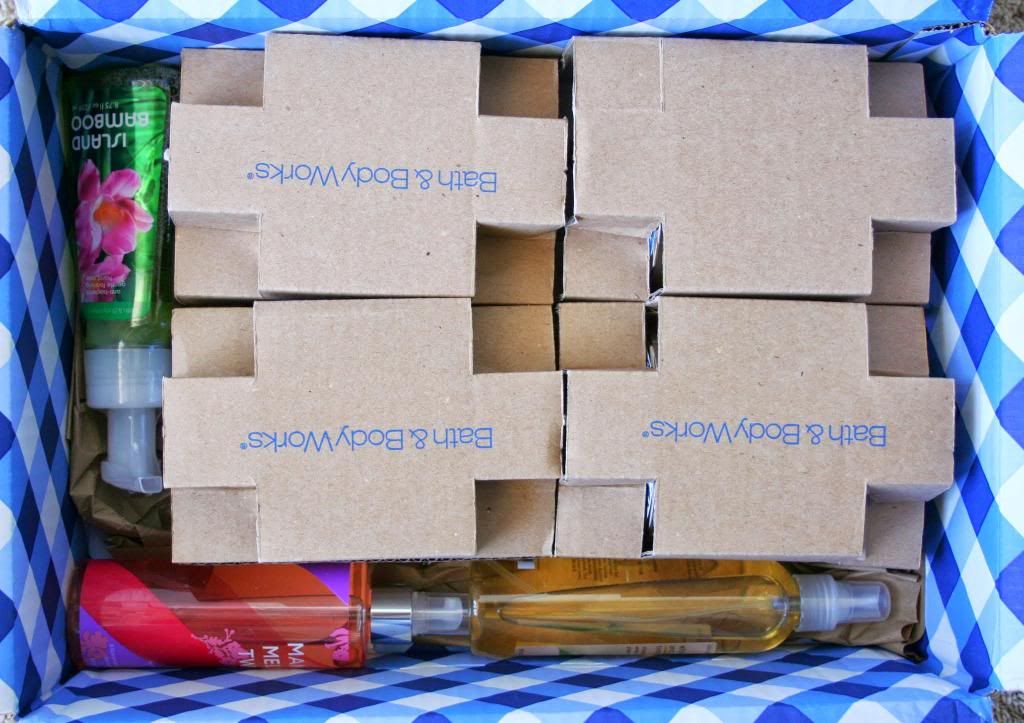 My mini online haul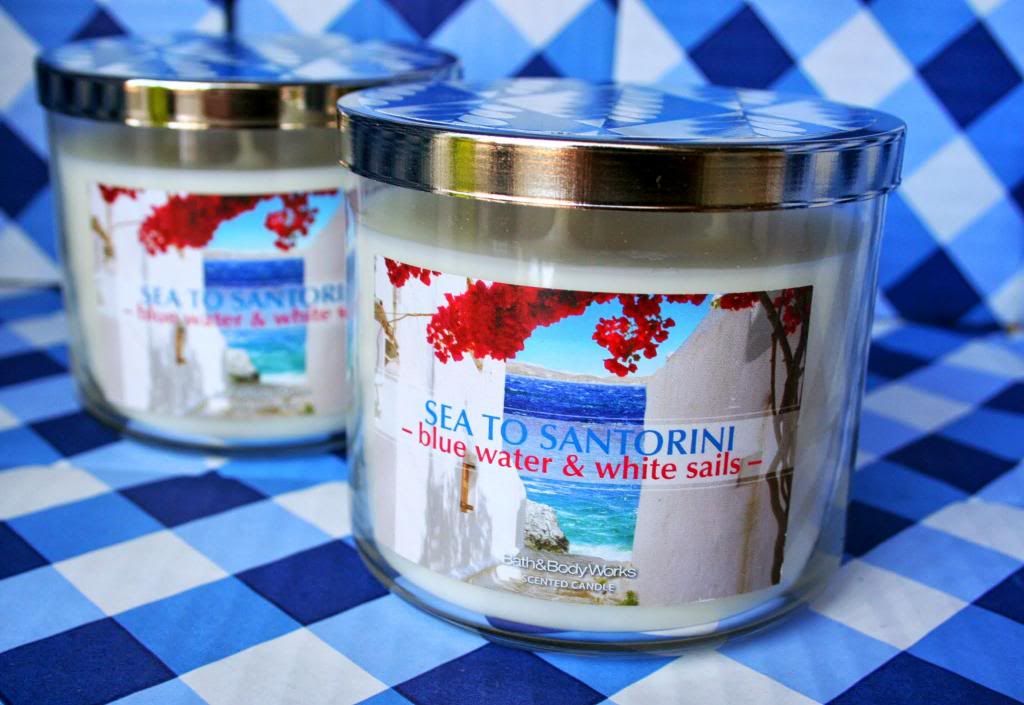 Sea to Santorini
3 wick candles
$8.00.
This smells like a vacation in a jar! To me, it smells like a mix of floral and fresh clean laundry. I really like it.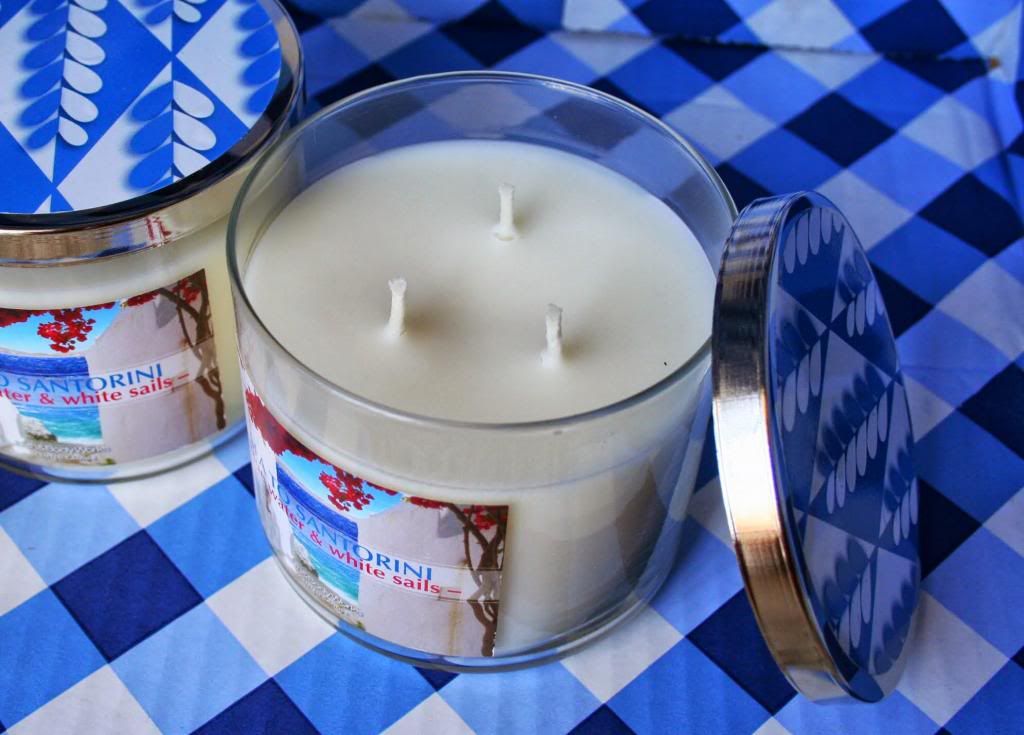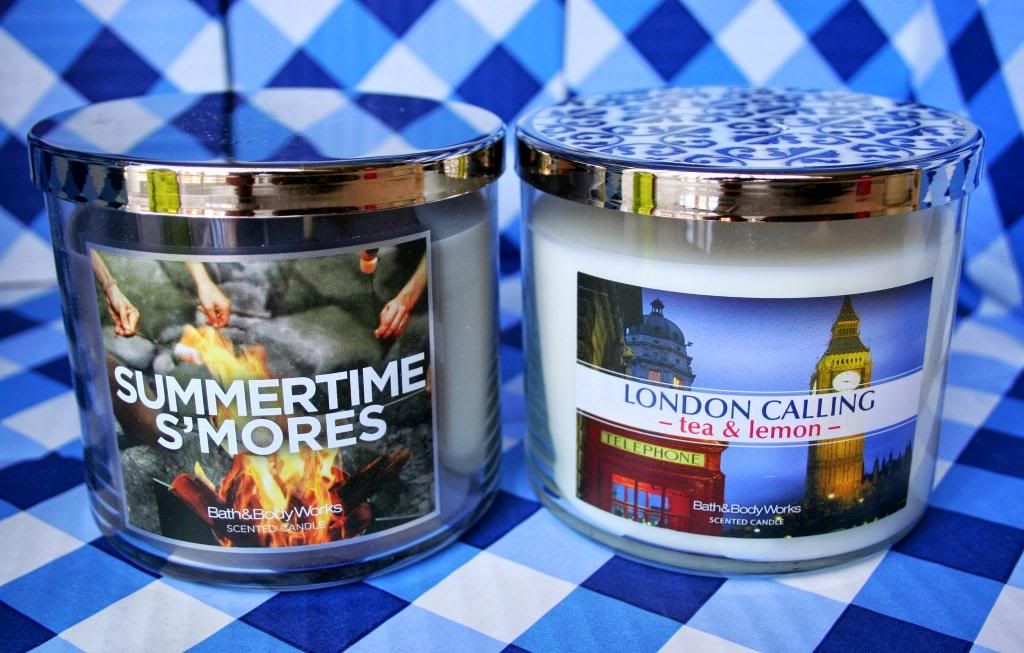 Summertime S'mores
and
London Calling
3 wick candles. I love dessert like scents, so why not S'mores lol. The color looks gross in the jar, but it smells delicious, like vanilla and roasted marshmallows. Yum. London Calling is smells just like tea and lemon. This scent would be great if I wanna relax and have a "me" time.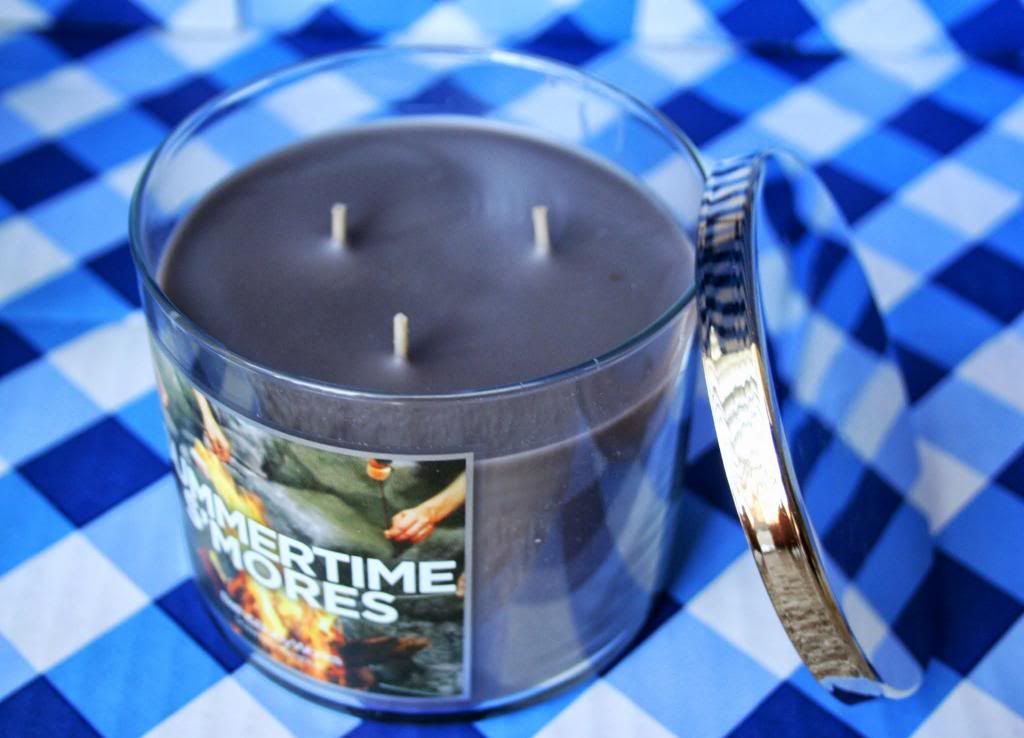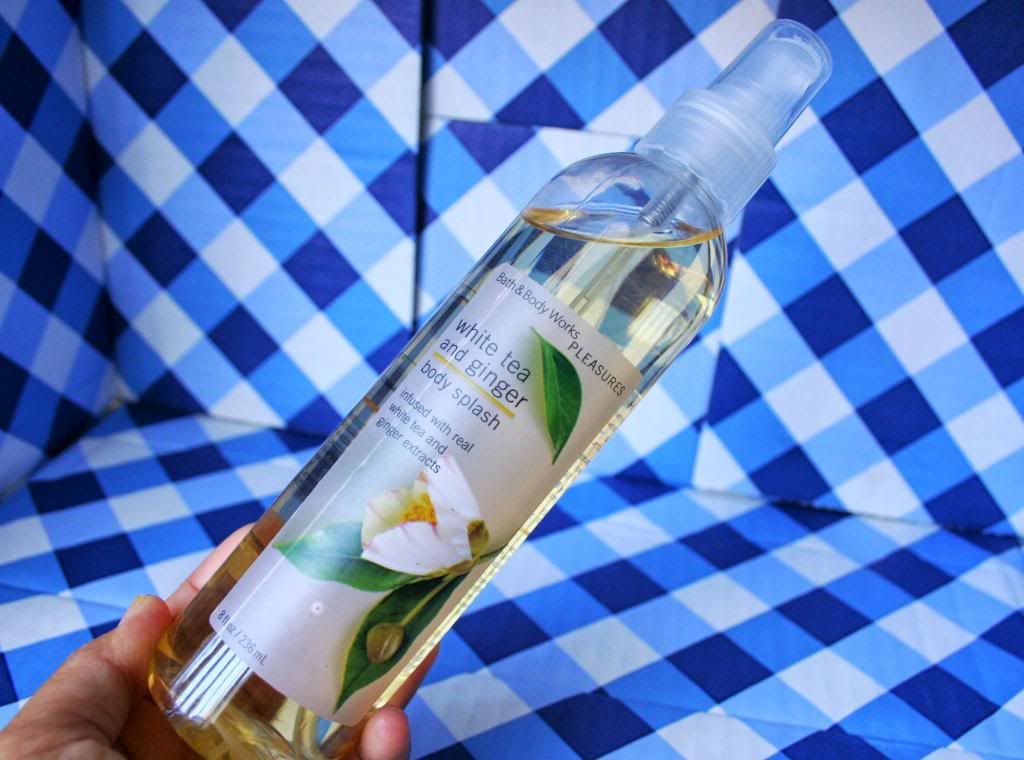 White Tea and Ginger body splash
$2.40
.
This brings me back great memories when El Hubby Cakes and I were dating back in... Dang, I can't remember, but I used to use it a lot and El Hubby (or Baby Cakes at the time) loved the smell.
Mango Melon Twist fragrance mist
$4.00
. Just like the name it smells like a mix of mangoes and melon. Very fruity and sweet. I like it.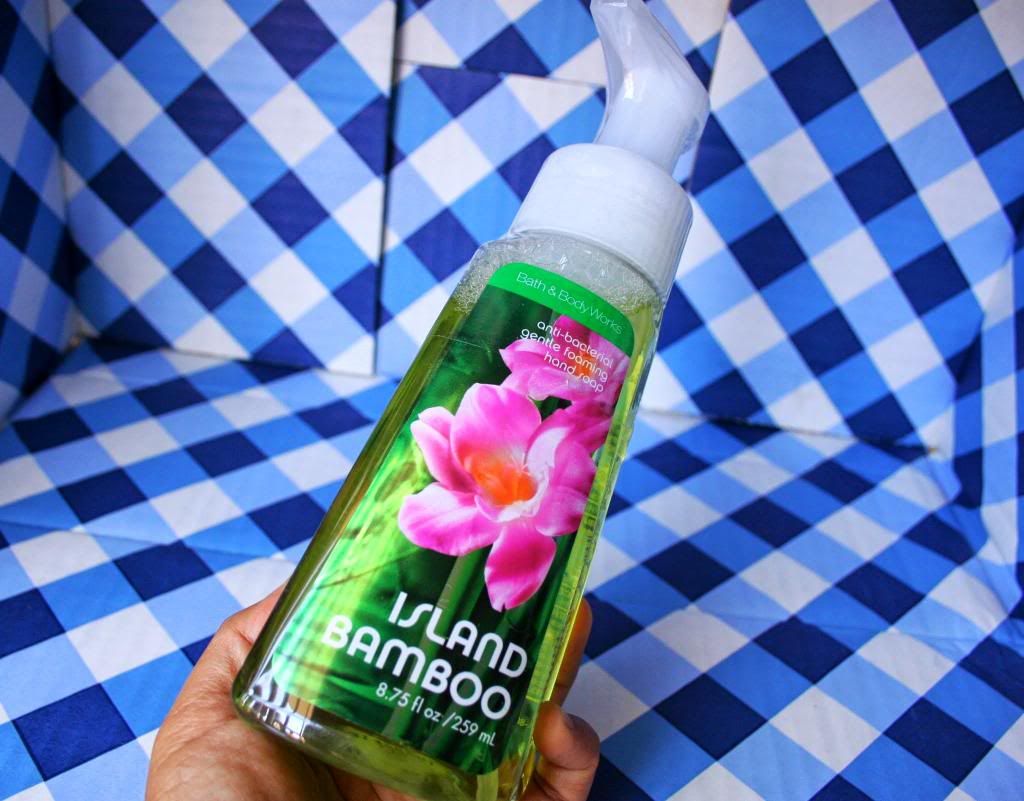 Island Bamboo anti-bacterial gentle foaming hand soap
. We are running low on hand soap, so I wanted to try it. It was only
$2.40
.
What's your favorite at
Bath and Body Works
?