I've tried several products from EyesLipsFace and their Mineral lipstick is one of my favorites. It's an all natural lipstick that's really smooth, easy to wear and moisturizing. You're not gonna believe it's only $5.
Read on for my review...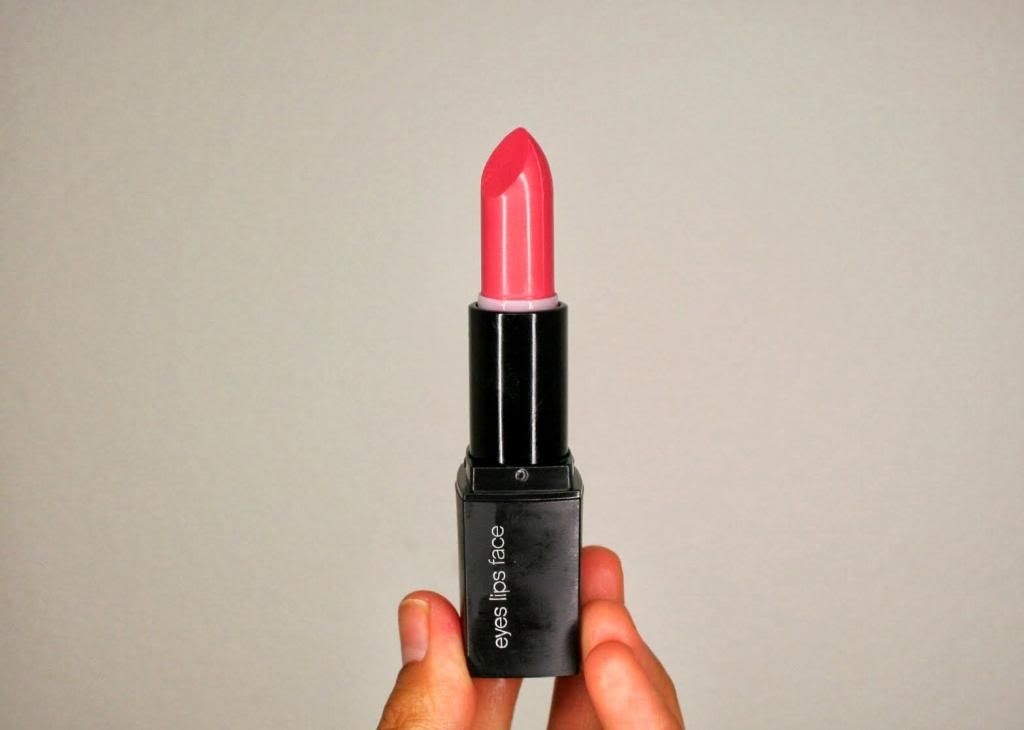 ELF says,
"Now you can hydrate your lips and get a lasting soft color naturally! This

nourishing blend of exotic oils, natural waxes, vitamins and plant extracts create the perfect moisturizing formula

. The sleek lipstick has superior color payoff, glides easily onto lips, and is long wearing. Lips stay perfectly hydrated and soft throughout the day for no fuss, lip loving happiness. All our mineral makeup are

mineral-based with no parabens, no preservatives and no chemical dyes.

" (source: EyesLipsFace.com)
PACKAGING
It comes in an all black, hard plastic lipstick tube. It looks very sleek and sophisticated and reminds me of the high end NARS. I love it.
SHADE
The shade I got is in party pink. It's a wearable medium pink, almost looks neutral on the lips with one application. It compliments my medium/tan skin tine very well.
COVERAGE/LONGEVITY
It's pigmented and it's gives a sheer to medium coverage. It last about 3-4 hours on my lips. Once it fades, it leaves a nice pink stain. I like it.
TEXTURE/FINISH
It applies so smooth like a lip balm and feels like one too. It's non-drying and feels really good on the lips. It has a satin finish that leaves my lips a nice sheen. No need to top it off with a lip gloss.
INGREDIENTS
See the photo of ingredients below. It has no parabens, preservatives or chemical dyes.
PRICE
$5
is such a great buy especially for the quality.
AVAILABILITY
You can purchase it on
EyesLipsFace.com
or at your local Target.
More photos...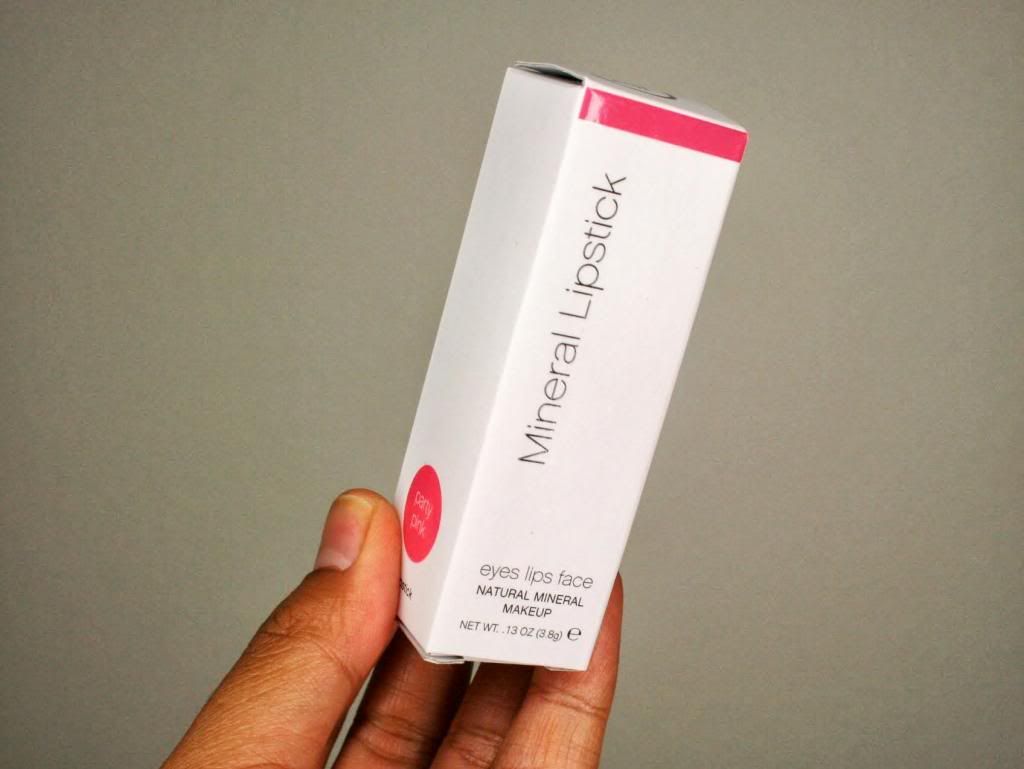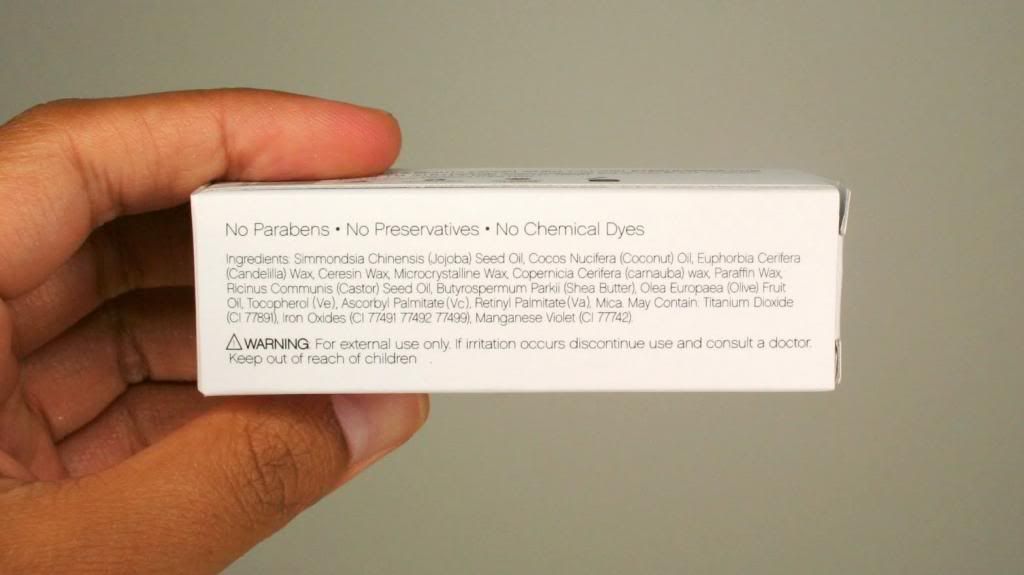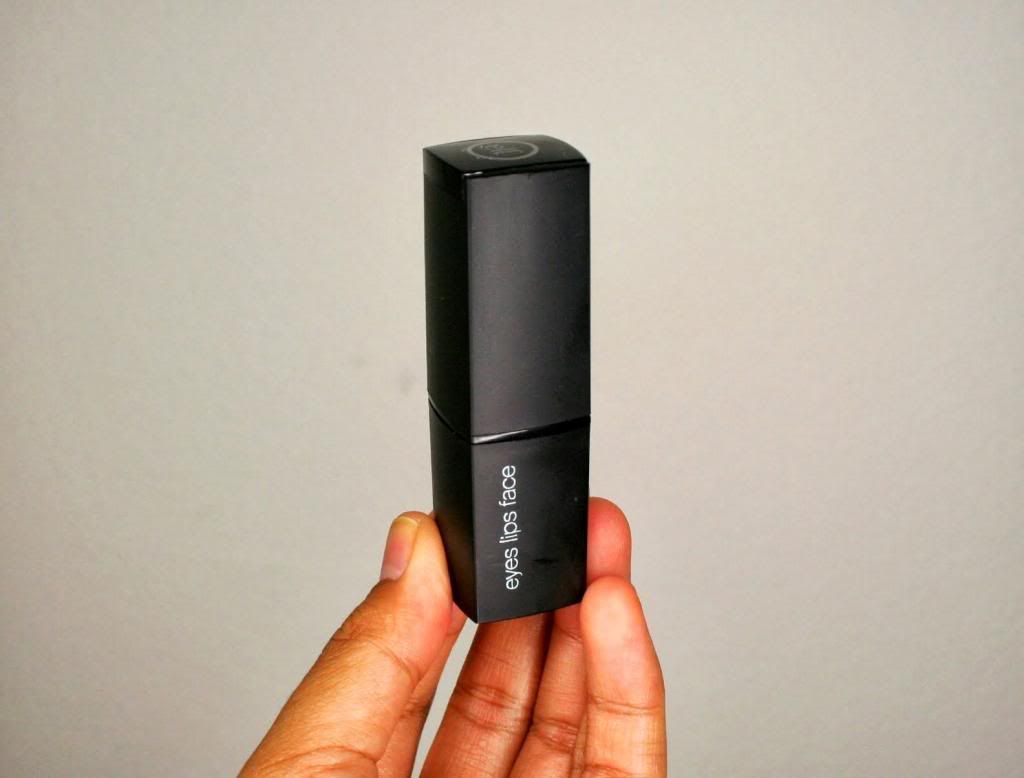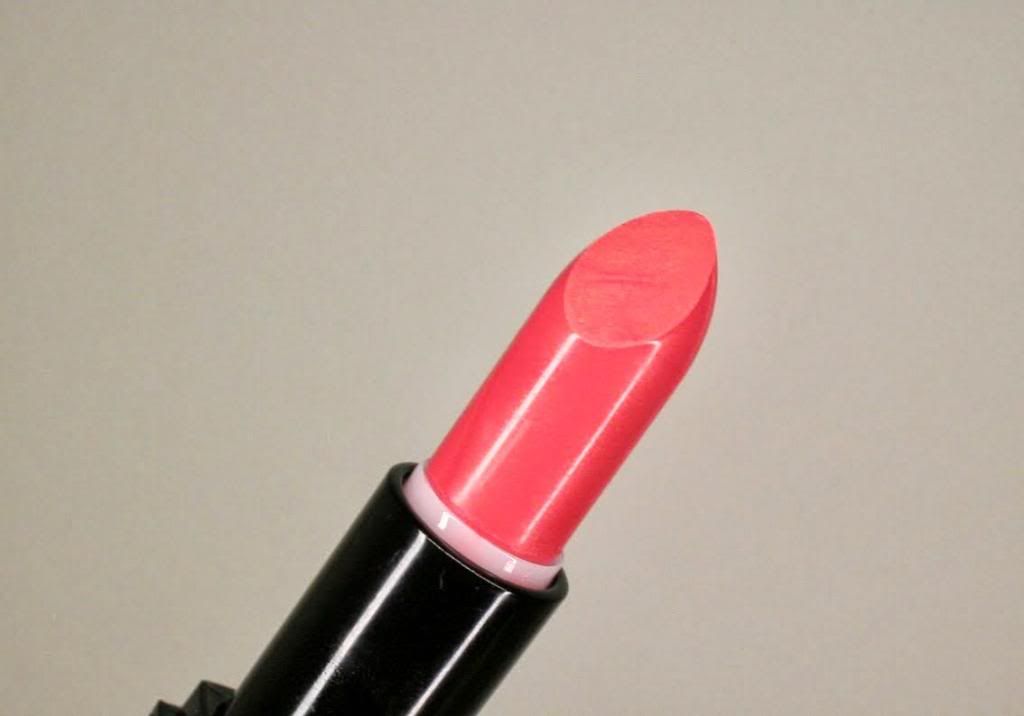 Swatches without and with flash
(Left)
one swipe
(Right)
two swipe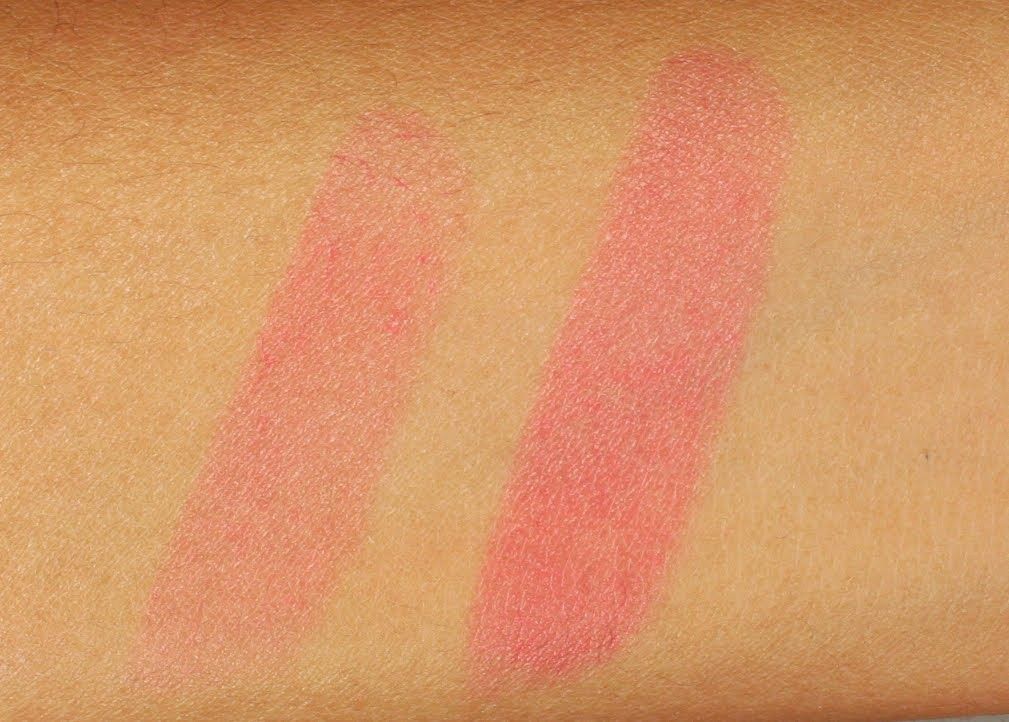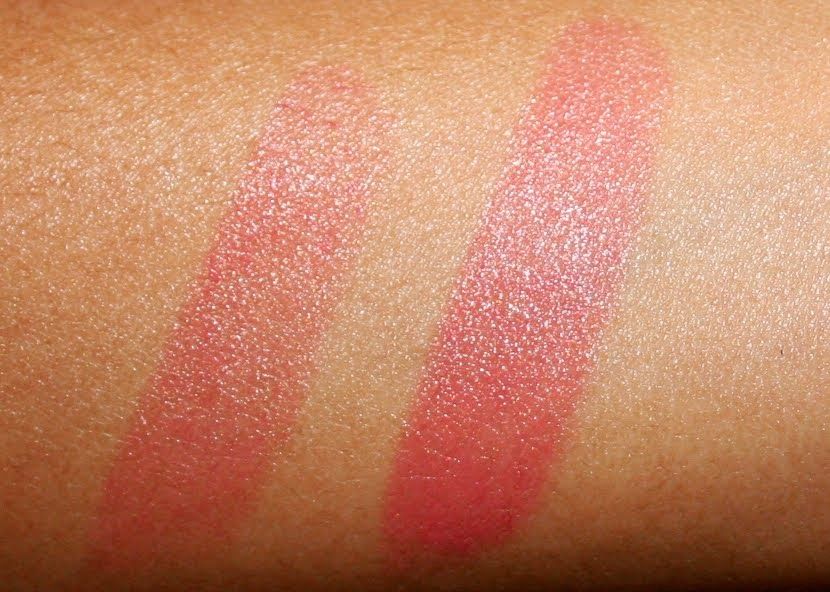 Swatch looks on my lips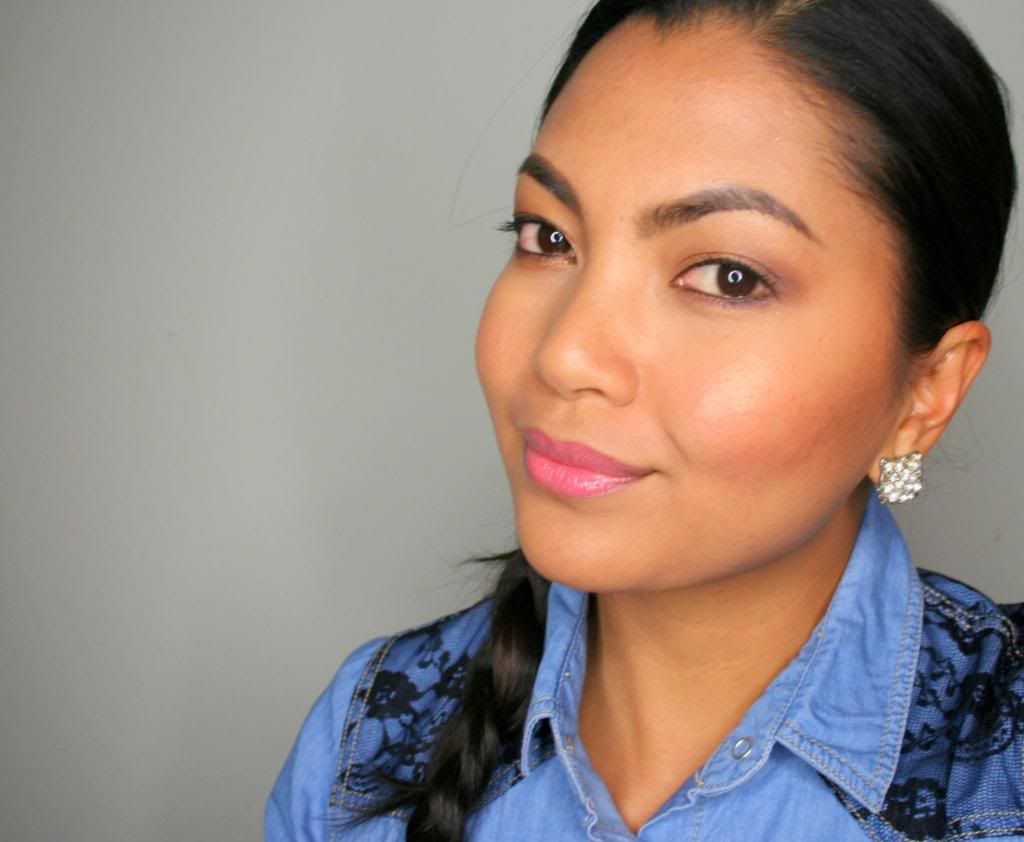 It's great buy and I recommend it to everyone!!! I can't speak for the other shades in the collection, but Party Pink is definitely a beautiful color that looks great on any skin tones.
EyesLipsFace.com