One of my favorite blushes of all time is NARS powder blush in Orgasm. Super pigmented peachy pink blush that applies smooth on the skin, and its absolutely amazing. The only problem to me is the hefty price. It's almost $30 after California taxes. Yikes! that's a lot of money for a blush, right? Well, what if I told you that there is dupe for Orgasm that will make your pocket extremely happy. It's the Eyes Lips Face Studio Contouring Blush and Bronzing powder in St. Lucia, and it's only $3!!! The blush shade is very similar and just as beautiful as NARS, plus it comes with a bronzer so you're getting 2 products in 1.
Read on for my review.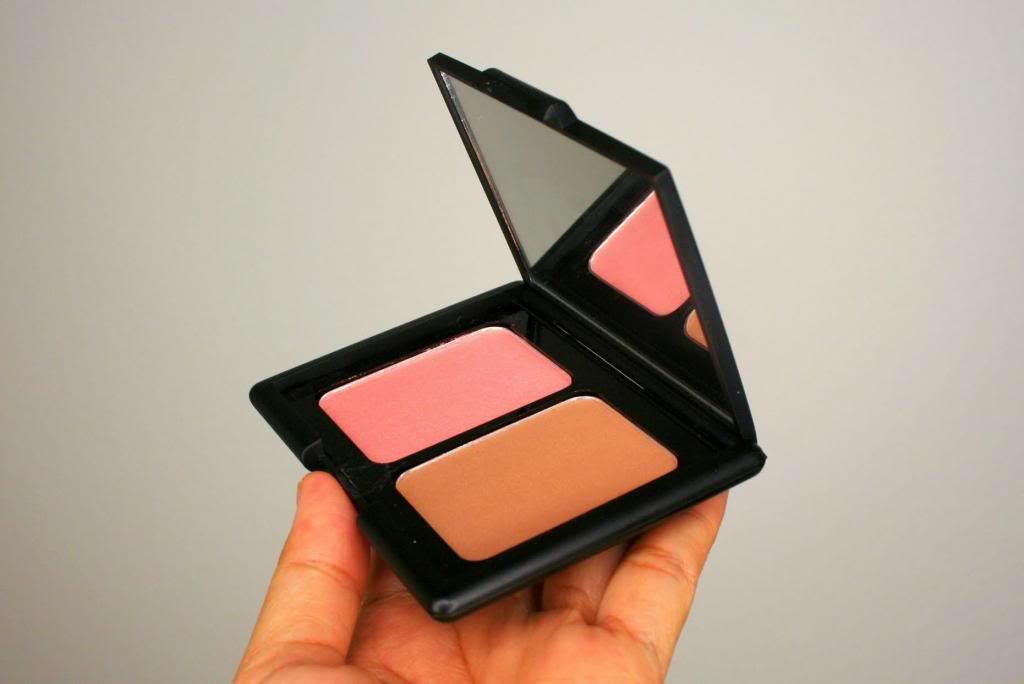 Eyes Lips Face
says,
Create a healthy and natural glow all year long with the Contouring Blush & Bronzing Powder. The Blush highlights the cheeks to add a flush of color, while the Bronzer accents and contours cheekbones for beautiful definition. This convenient compact has just what you need to achieve a gorgeous glow anytime, anywhere.
The sleek packaging. Very similar to NARS black packaging.
Comes with 2 products: powder blush and bronzer. You're definitely getting more for your money.
Blush shade is beautiful. It's a peachy peach color with gold specs. Very comparable to NARS blush in Orgasm. It compliments my medium/tan skin tone.
Bronzer shade is beautiful as well. It has gold specs which gives a slight shimmery finish. I thought it was going to look too shiny on the face, but the shimmer appears subtle.
Pigmentation is superb. A little goes a long way. I suggest using a stippling brush or a brush with sparse bristles.
Texture is smooth but a bit powdery so make sure you tap off the excess before applying on the face.
I can't think of anything negative to say about it. For a $3 product, I really can't complain.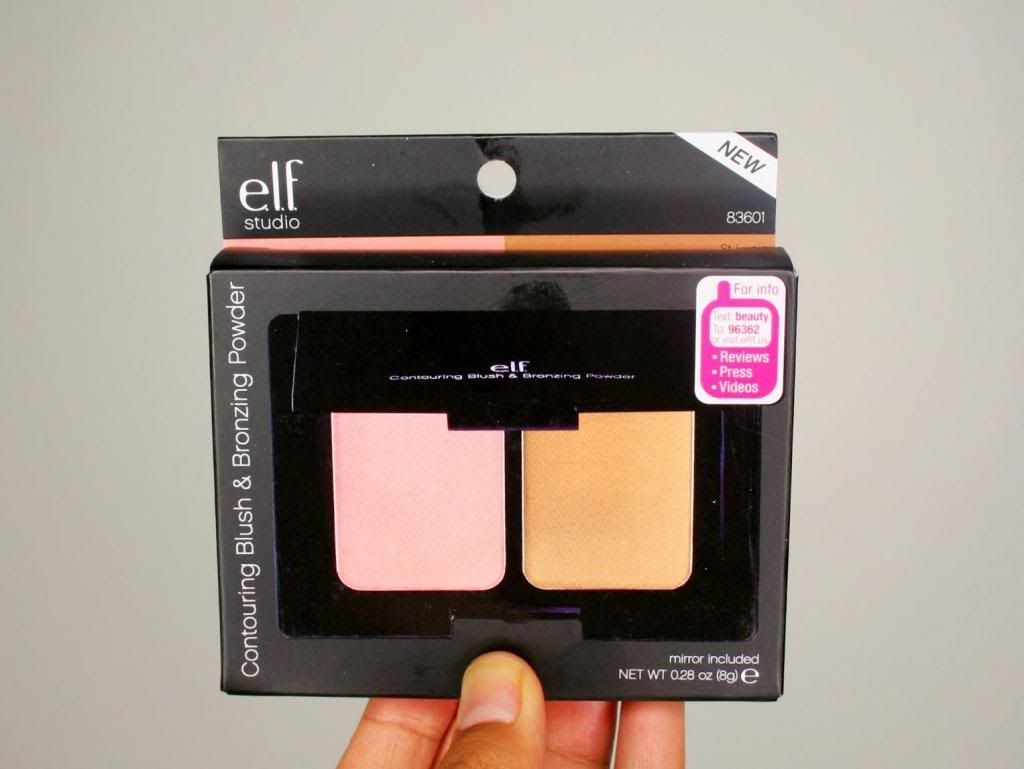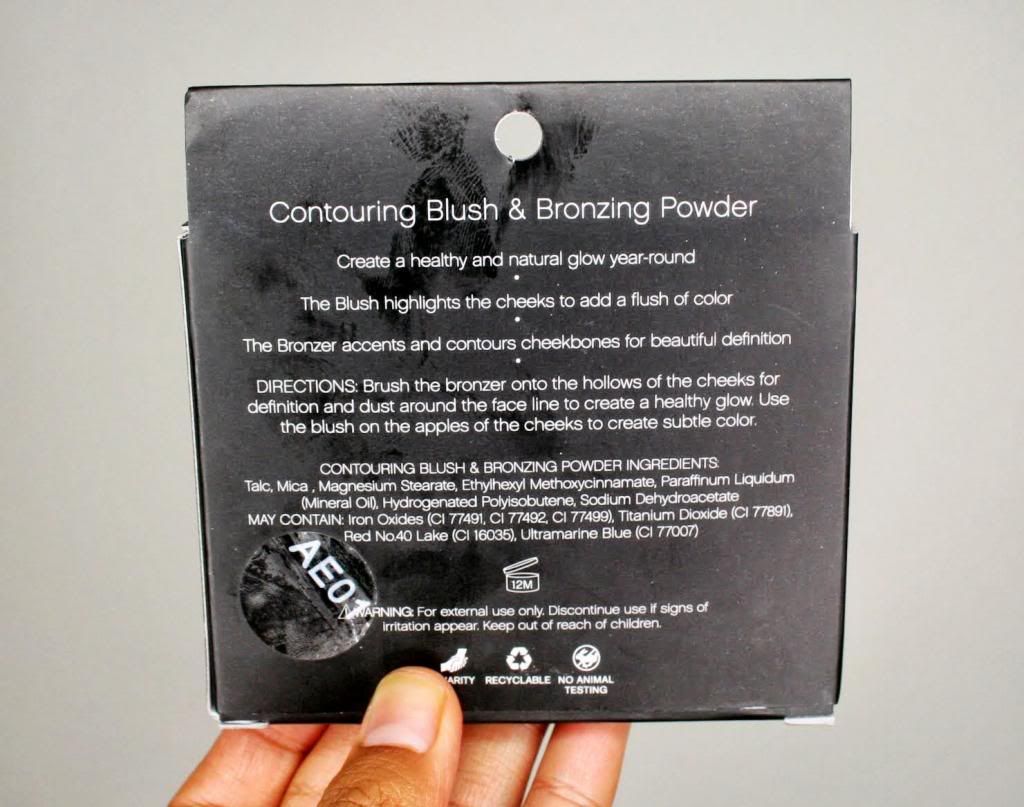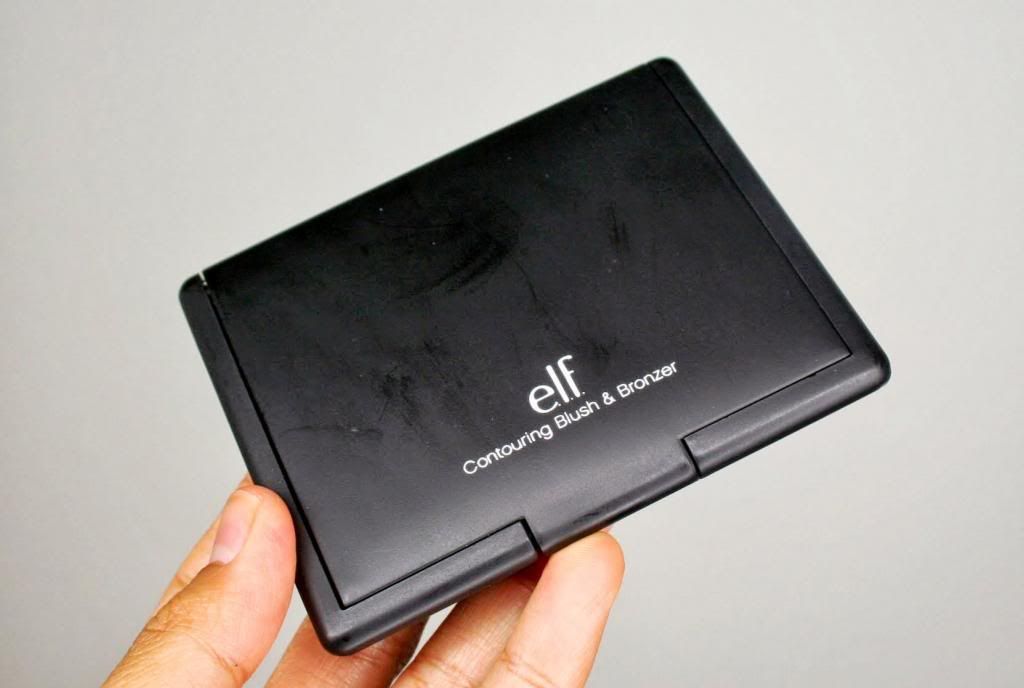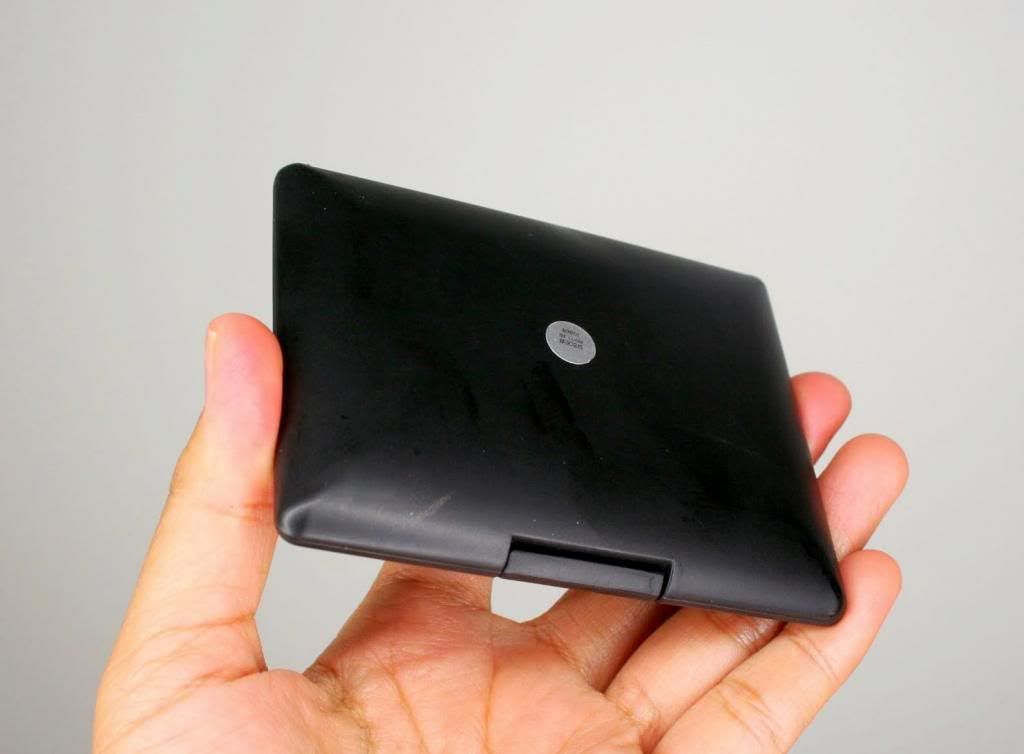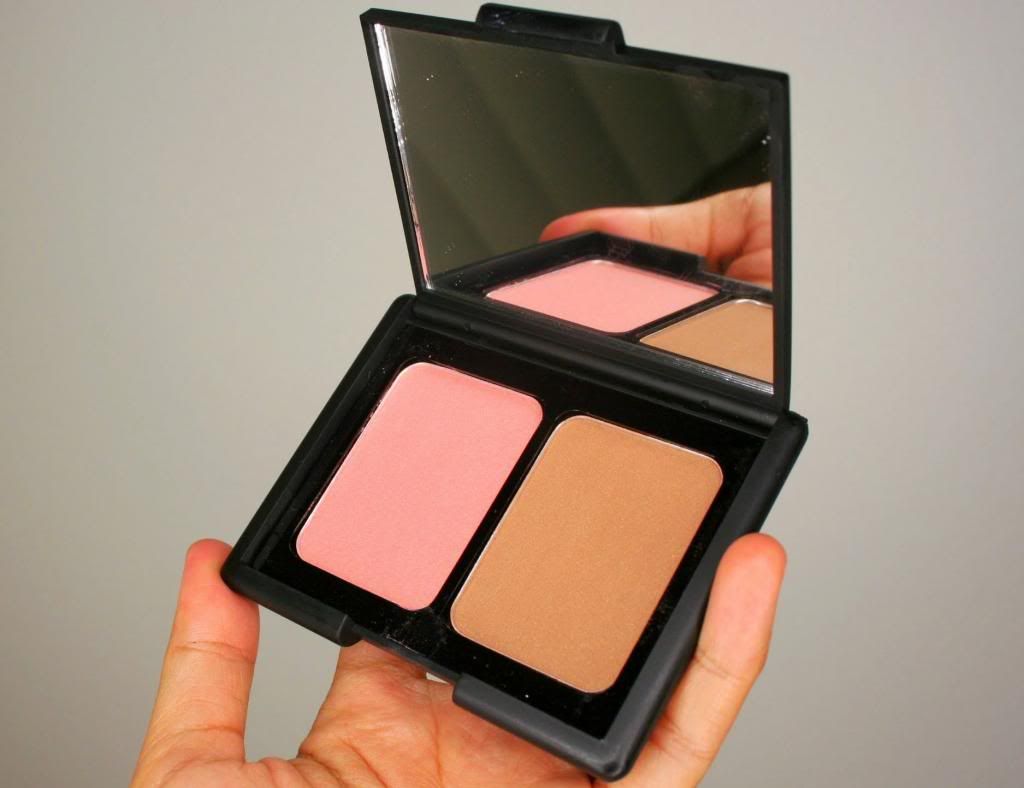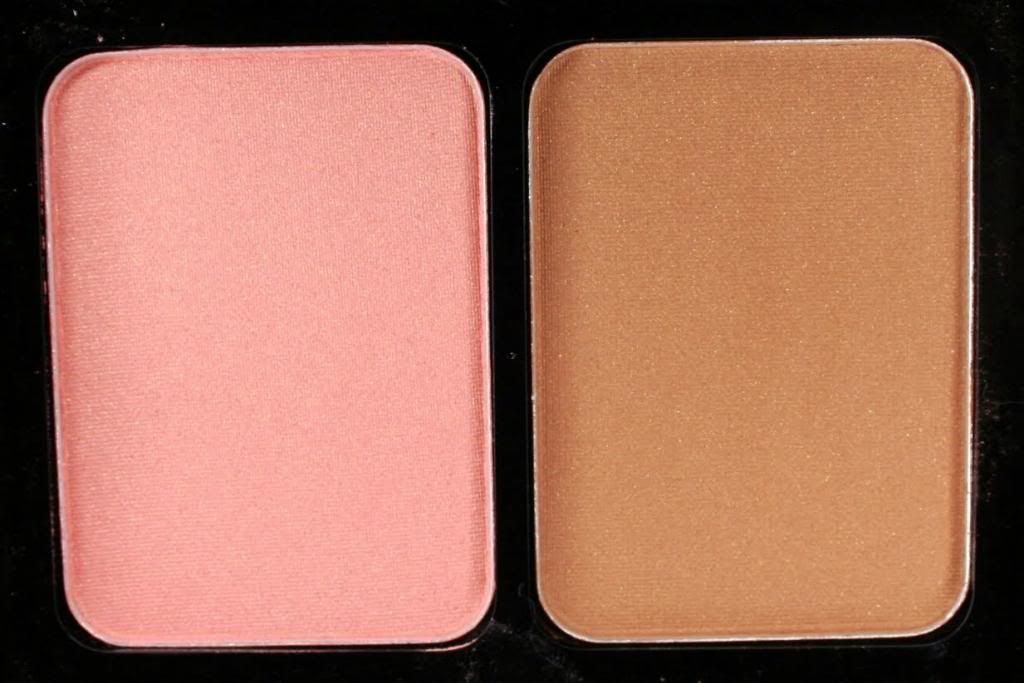 Swatches on my arm with flash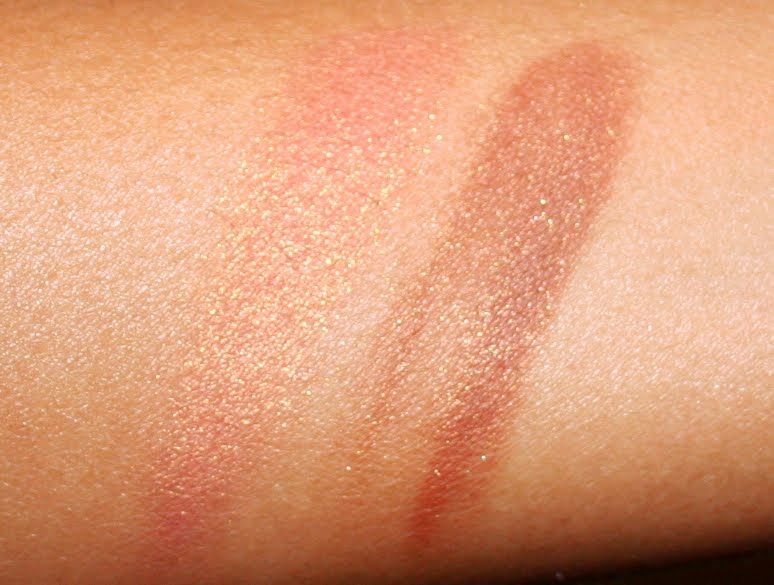 ...with out flash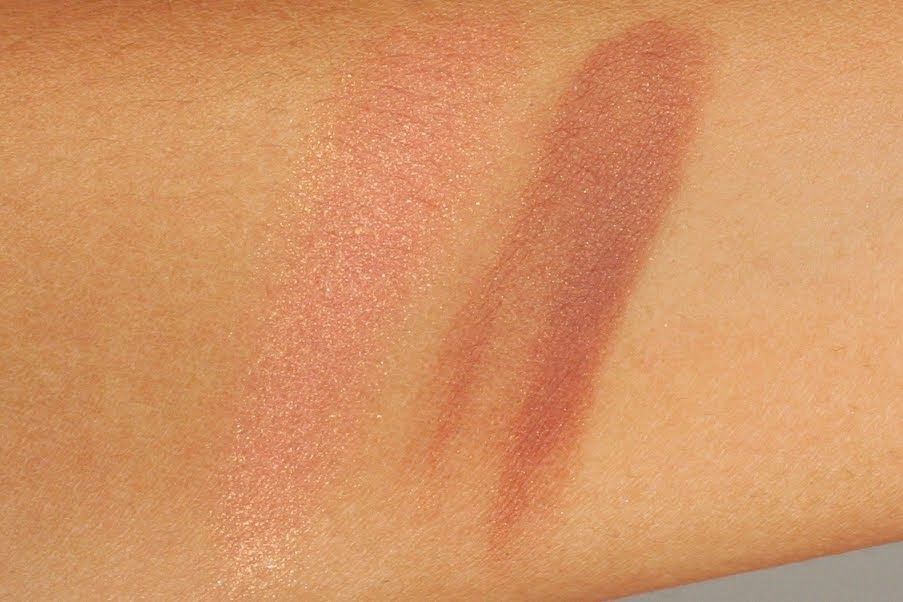 Here's how the blush and bronzer look on me.
Back to School Makeup Look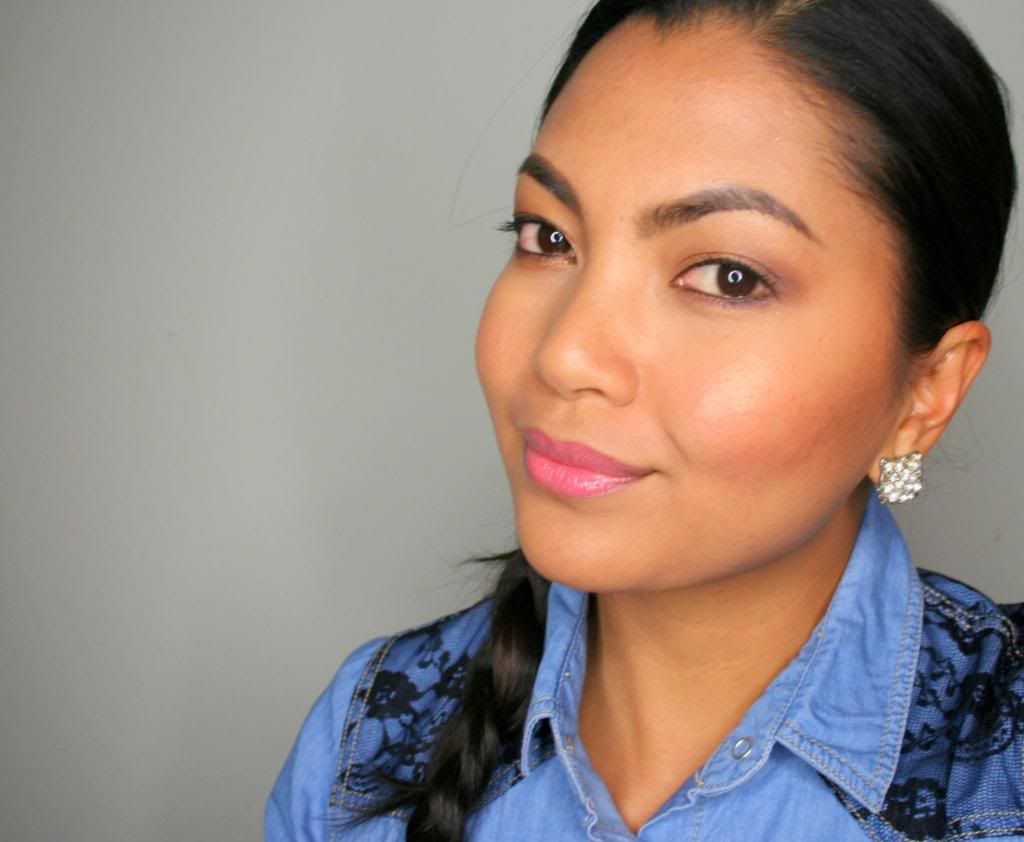 Overall, I love it and I highly recommend it. For the $3 price, you're getting amazing pigmentation and a beautiful shade. I really can't complain.
Have you tried it before?