Hot purple lipstick! Who's down?! I received so many compliments on my Facebook and Instagram when I posted a makeup look featuring this super gorgeous lipstick gloss in Violet from VIP cosmetics. The color is so unique and nothing I've ever tried before. It glides on smooth, non drying and has a longevity of a lip stain. I'm obsessed!
Read on for my review...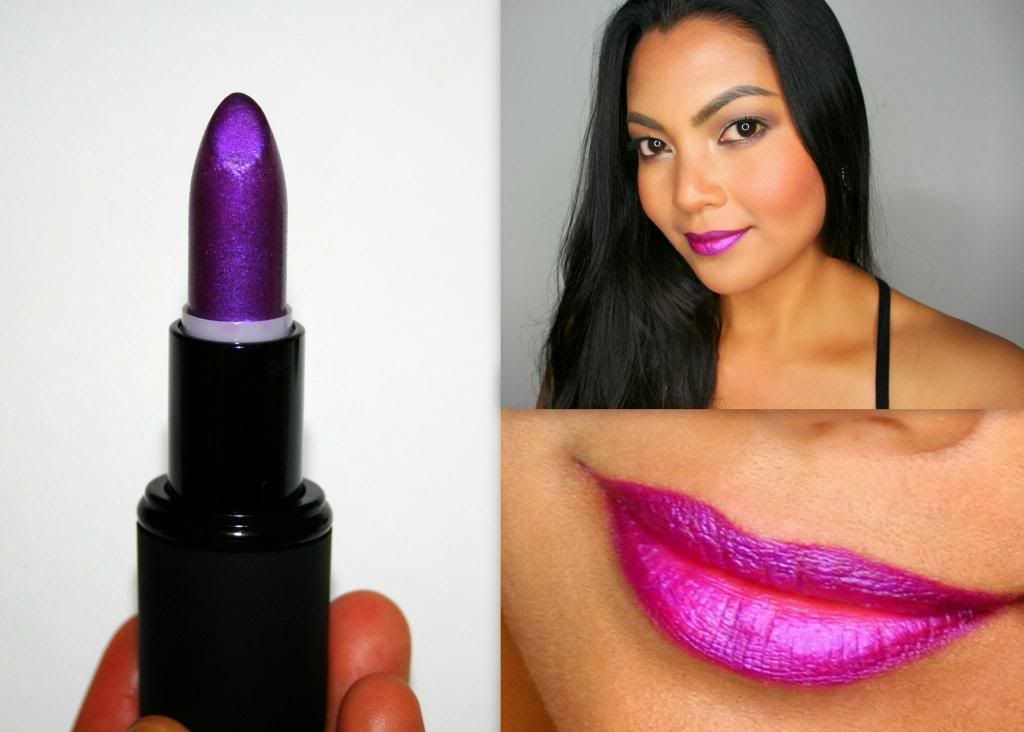 VIP cosmetics is a makeup brand based in Germany and they specialized in quality makeup comparable to high end department store makeup for a reasonable price. It's my first time trying their brand and I really like it. It seems like they put a lot of thought and effort with their products. Learn more about them
HERE
. I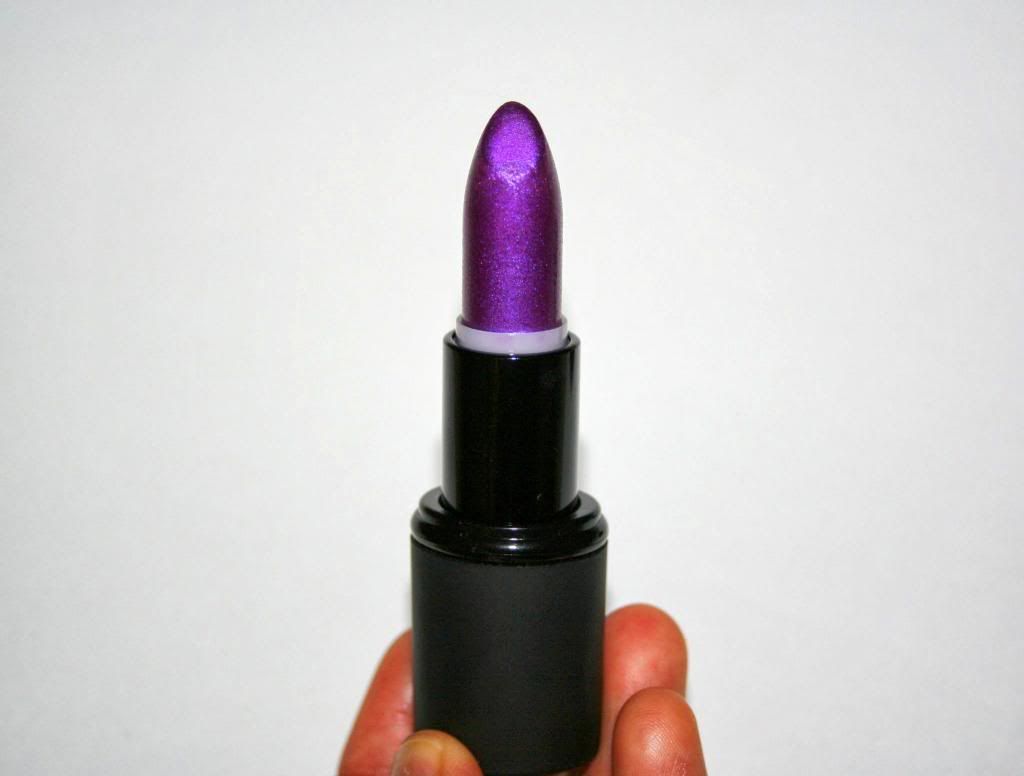 SHADE/FINISH
Violet is a deep violet shade with slight hues of magenta. It has a duo chrome quality to it because the shade changes when you move or when the light hits it. It has a slight glossy/metallic finish so no need for lip gloss.
TEXTURE/COVERAGE:
I love the smooth texture. It applies very easily without tugging the lips. It had medium coverage yet build-able. I suggest to let set to dry every application to get maximum coverage.
LONGEVITY:
I'm amazed with the longevity. It reminds me of a lip stain. Went on a birthday party. I ate and drank and I noticed there wasn't any lipstick stain on my glass of water. It stayed on pretty well for a good 5 hours before I noticed a little fading. I re-applied with one coat after eating and it was able to last for the rest of the night. See the before and after photo below.
PRICE/AVAILABILITY:
It retails for
$11
and is available on their website
VIPCosmetics.com
That is a great price for the quality. I wouldn't mind paying more for it.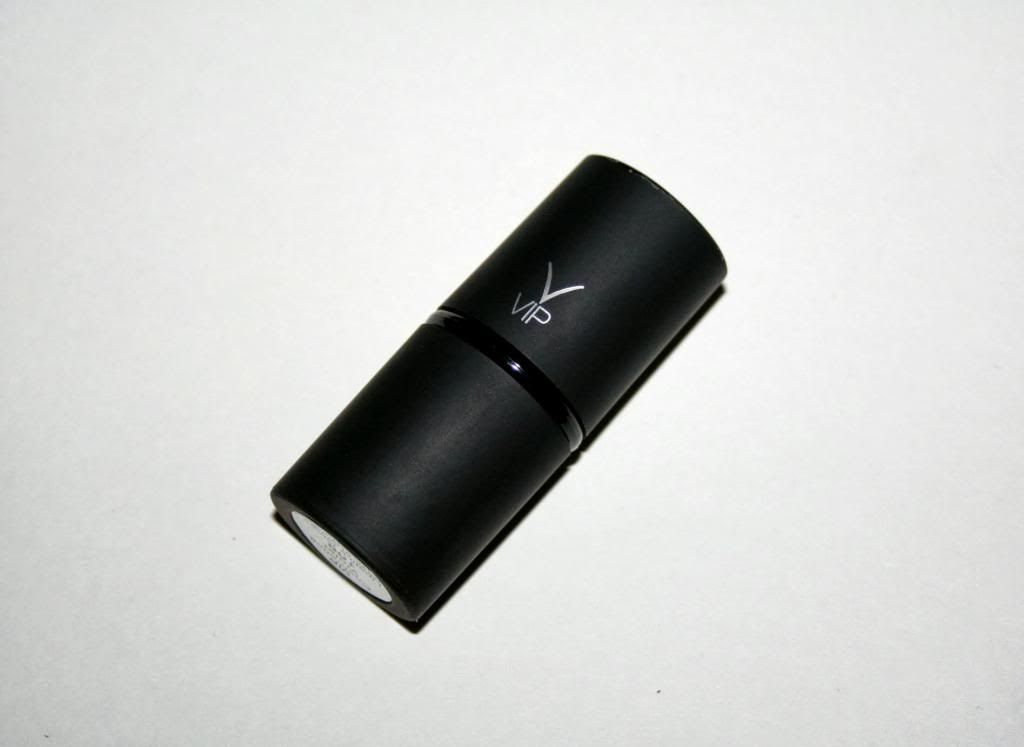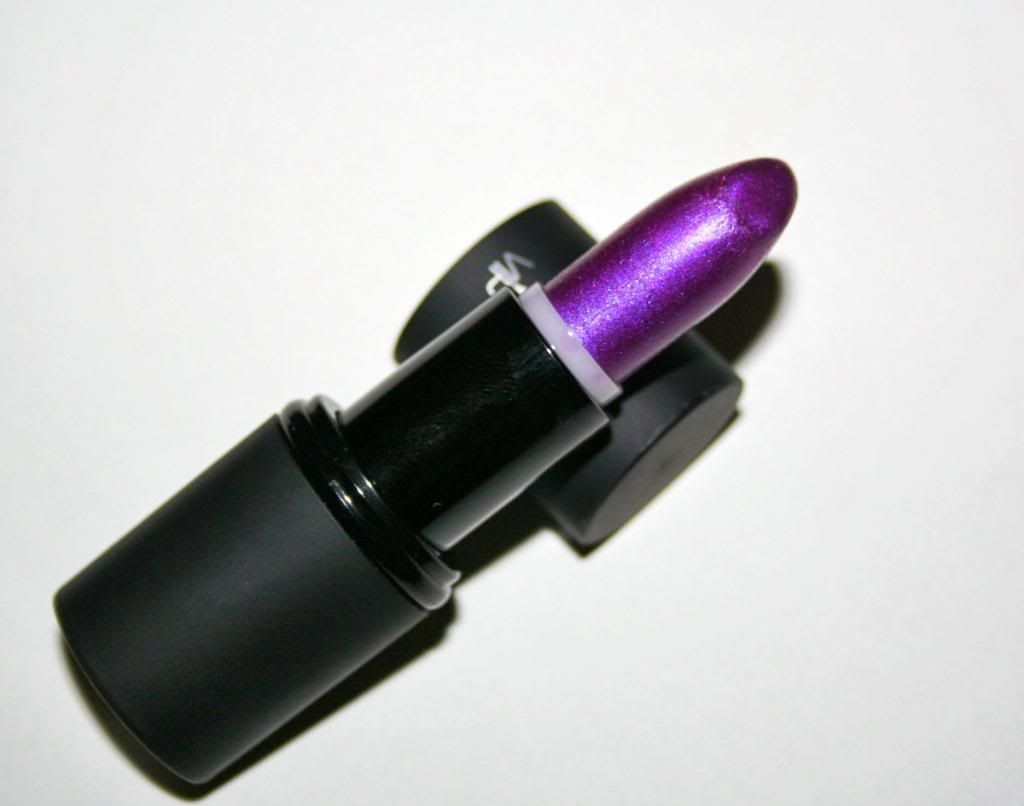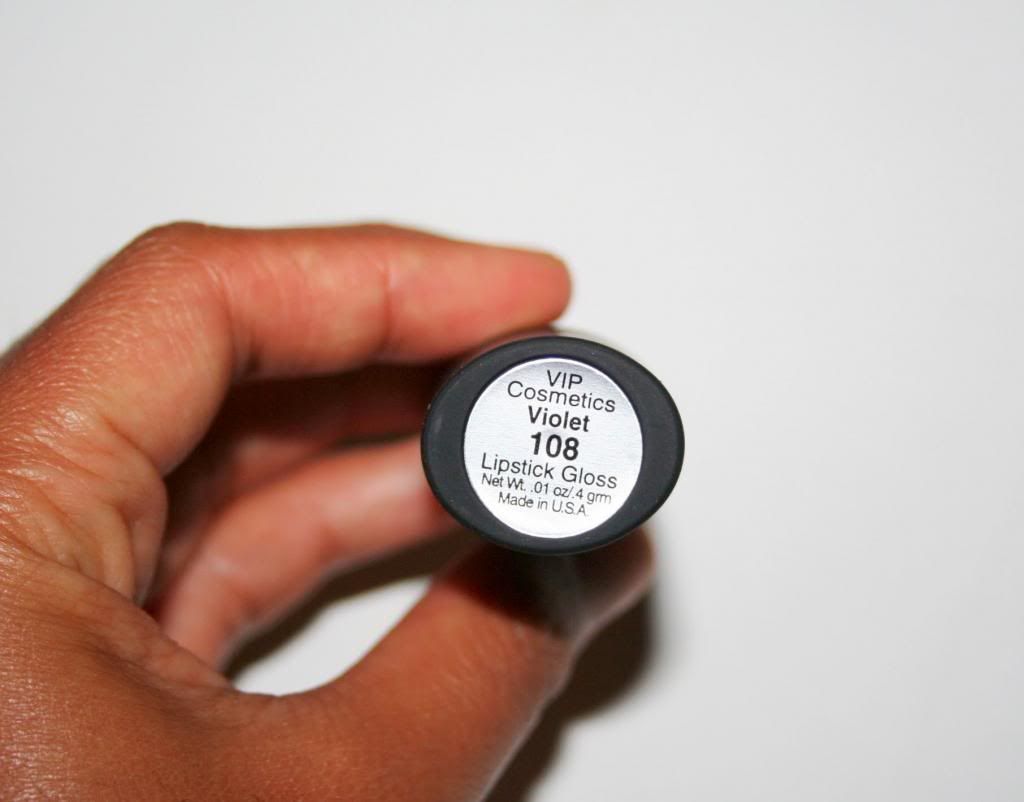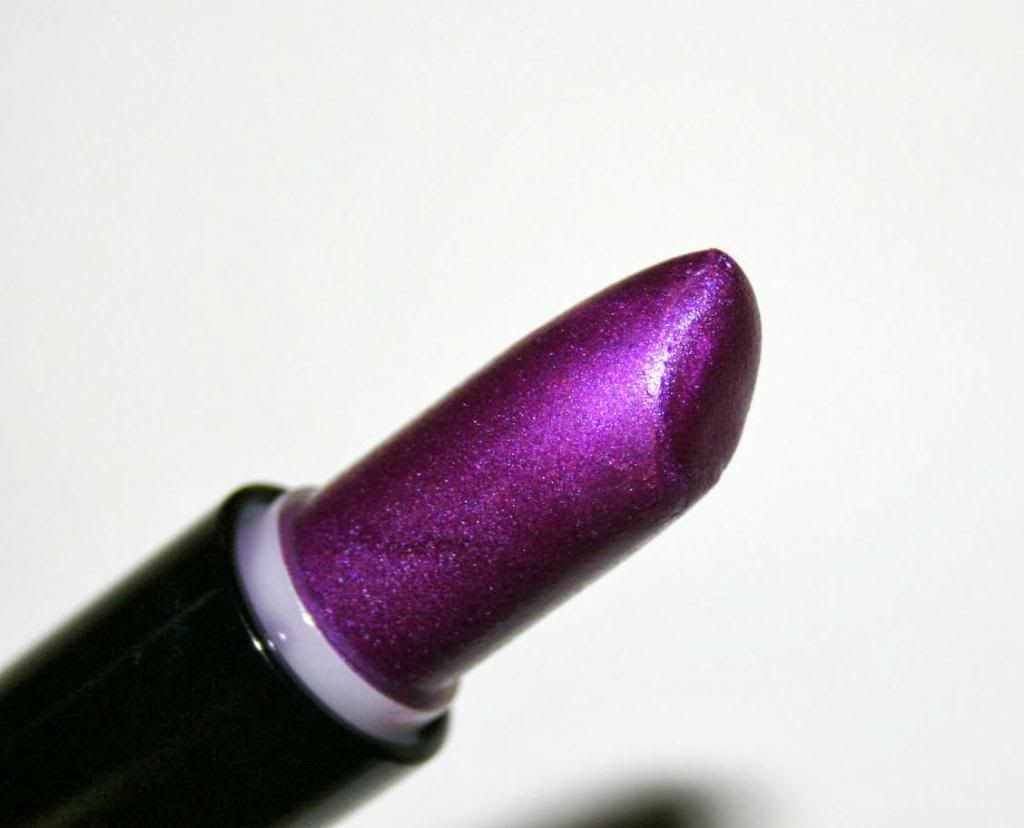 Swatch on my arm with and without a flash.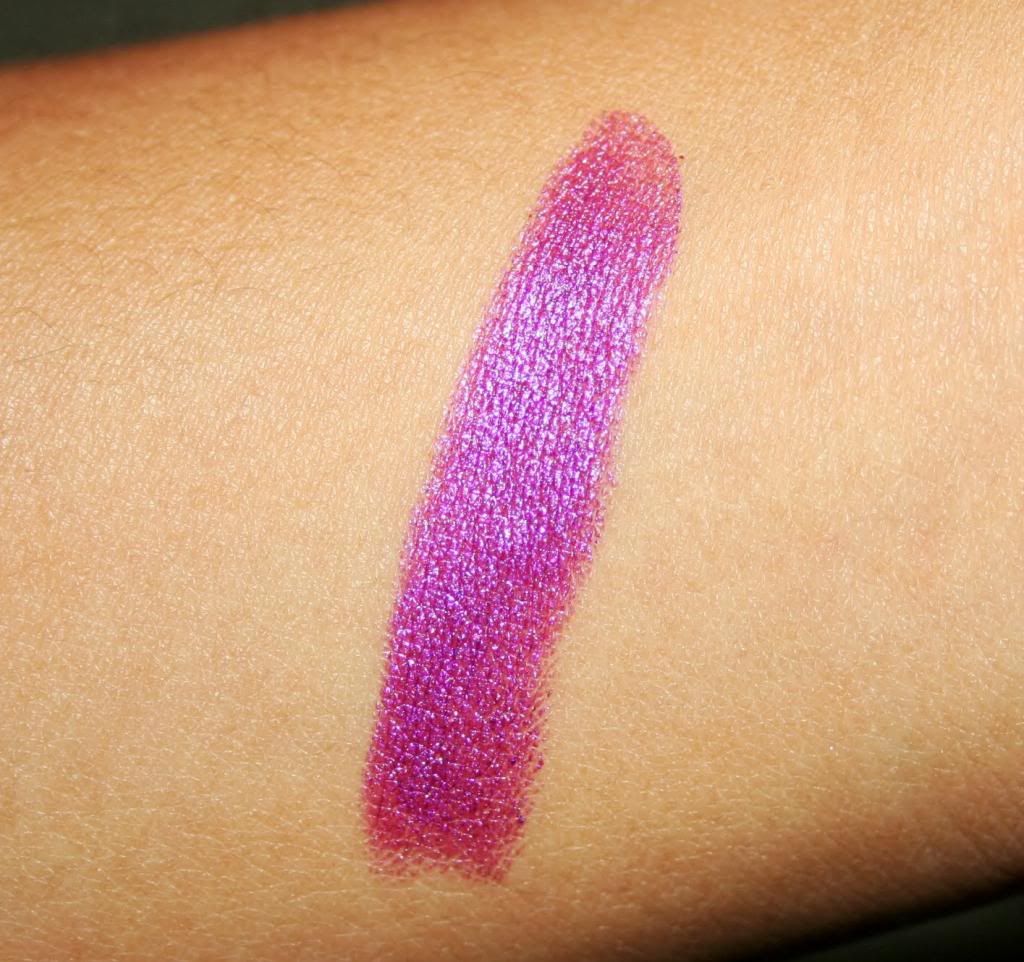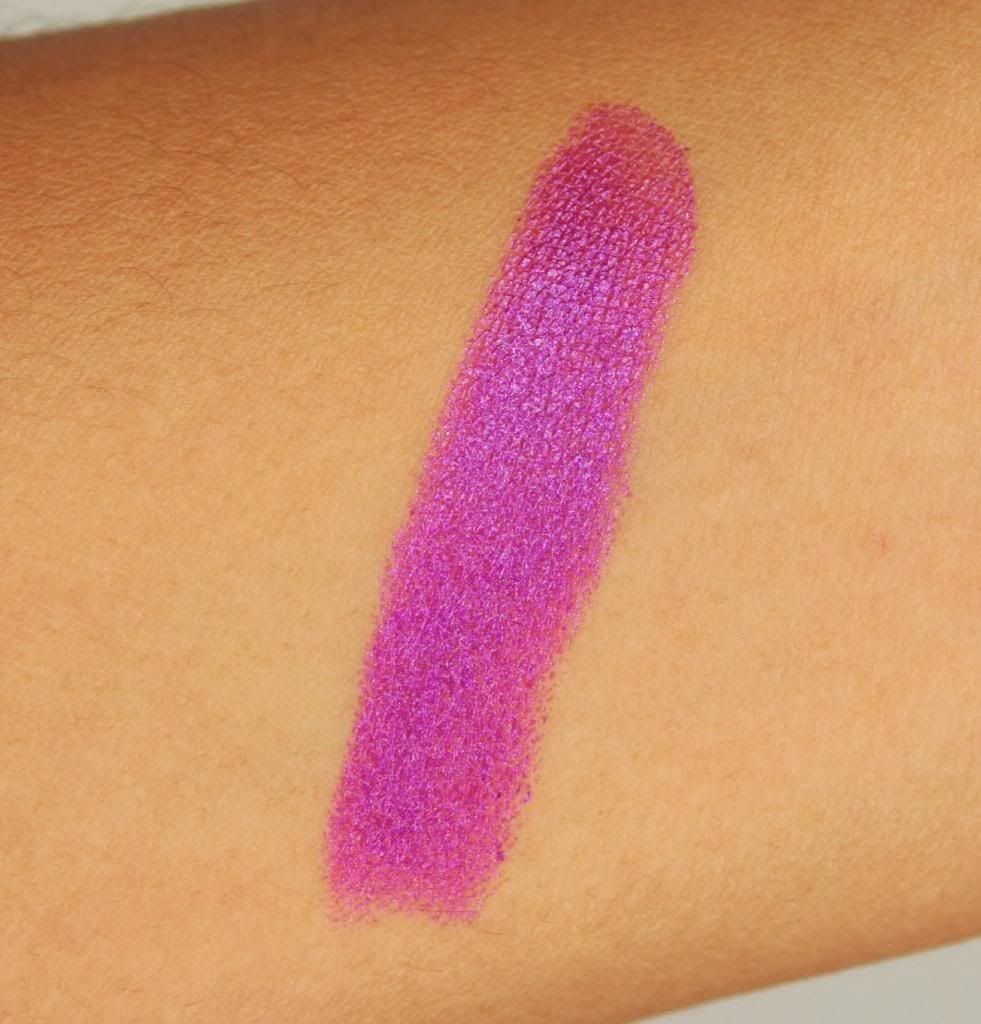 How it looks on me. I just love the color. It compliments my medium/tan skin tone very well.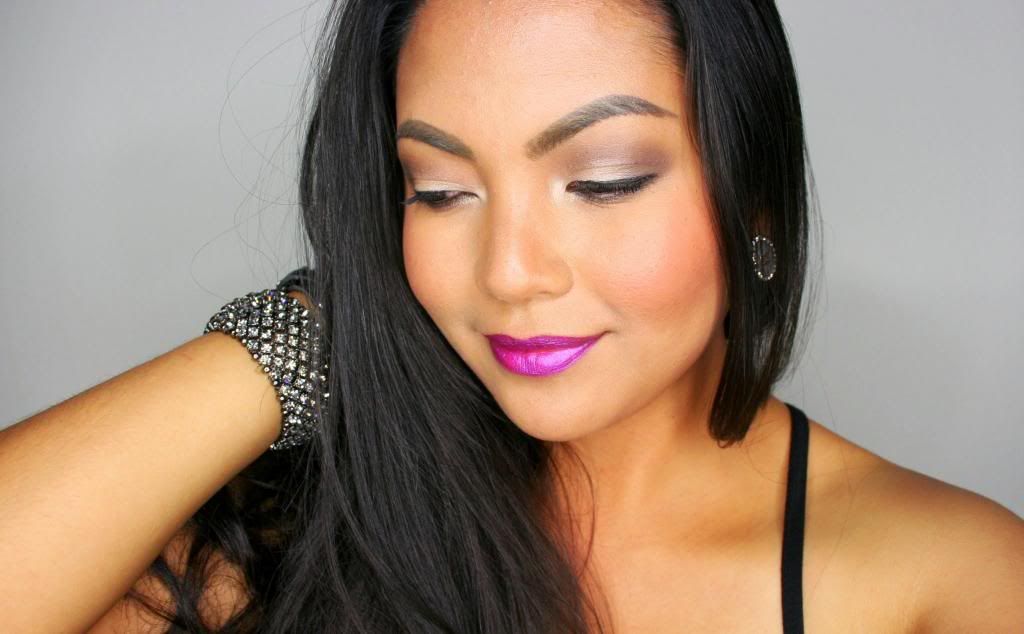 Left
is freshly applied lipstick.
Right
is how it looks after 8 hours (I had to re apply with one coast after eating). Pretty amazing isn't it?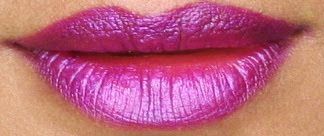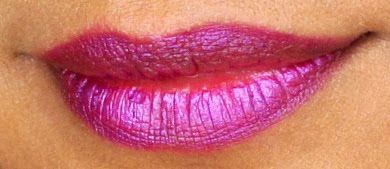 Overall, I really love it and I don't have anything negative to say. I highly recommend it to anyone who's looking for a bold lip color with amazing quality and longevity.
If you're interested in purchasing this lipstick, simply click
HERE
.
DISCLOSURE:

Products are
given to Everyday Makeup blog for editorial purposes, either directly from the manufacturer or from the agency that works on behalf of the manufacturer. All reviews on Everyday Makeup blog are the honest opinion of its author and editorial samples do not, in any way, affect the outcome of product reviews