It's my first time at DAISO, and I'm in love. Everything was so cheap, a $1.50 cheap! It's like the 99cents store but better. I did a some research, and learned that DAISO is a popular discount store in Japan. Most of the stuff are cutesy, kawaii, girly random things from kitchen ware, bento, makeup, grocery, school supplies and ect. I felt so anxious in the store, I wanted to buy everything lol.

I did a pretty big haul, but I'm only going to show you the makeup and beauty related items.
This
Face Washing Brush
is pretty awesome. It's meant to cleans the face, but I used it to wash my brushes and it worked amazing. Now I can wash all my brushes without my hand getting wrinkly and dry from the water.
Hair Turban
and
BB Face Mask
. I don't know how well the mask works, I just really like the packaging lol.
False Eyelash Case and Eye Brow Pencil. It's a cute case to put my used falsies because I always lose them. The eye brow pencil is pretty interesting. For $1.50, it's a steal!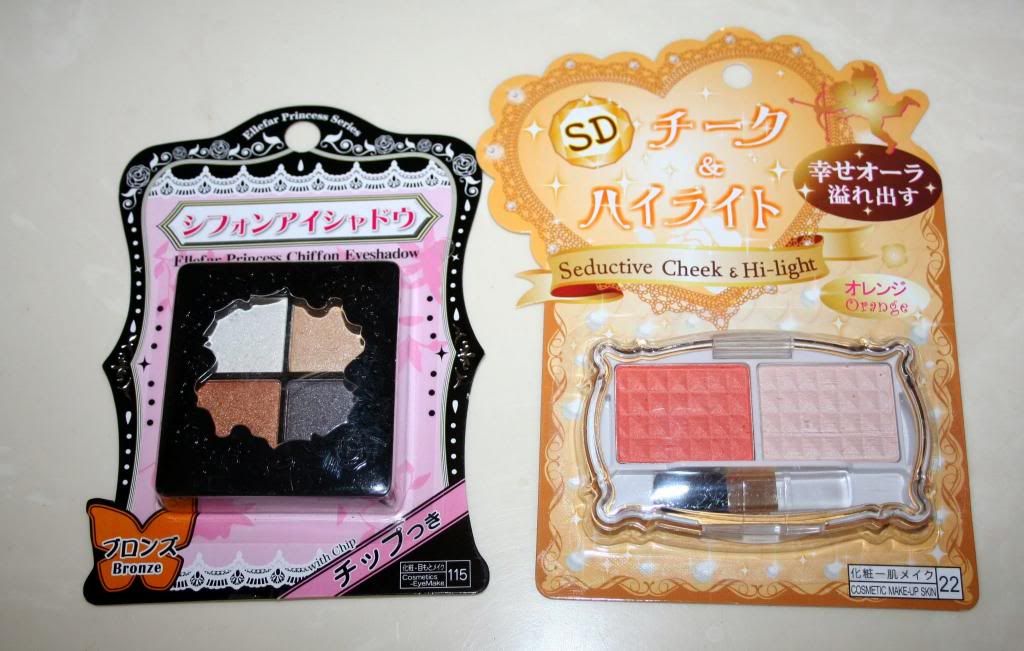 How cute are these
Floral Princess Chiffon Eye Shadow
and
Seductive Cheek and Hi-Light
!!!
I don't really care if they work. I just like the super cute and girly packaging lol. I know, I'm a dork!
And that's my mim beauty haul from DAISO. What about you?
Have you ever shopped at DAISO?
Check out their online store
www.DaisoJapan.com