Even though Winter is almost here, my skin is still oily. Actually, I don't even know what's going on with my freakin' skin. I'm usually oily with dry patches. But now, I'm either extremely oily or dry. OMGaaah! It's annoying. That's why I still carry blotting sheets in my purse everyday just in case I need to take away the nasty oils on my face because I still need it.
The one I'm currently using is the ELF or

Eyes Lips Face Shine Erase Oil Blotting Sheets

$1

.

It has green tea extract that claims to absorb oil, minimize the pores and texturize the skin. It does a great job in absorbing oil, but I don't know about the promise of minimizing the pores. I've been using it for 1 week now and I don't see any difference, and I don't think I ever will.. I still really like it though.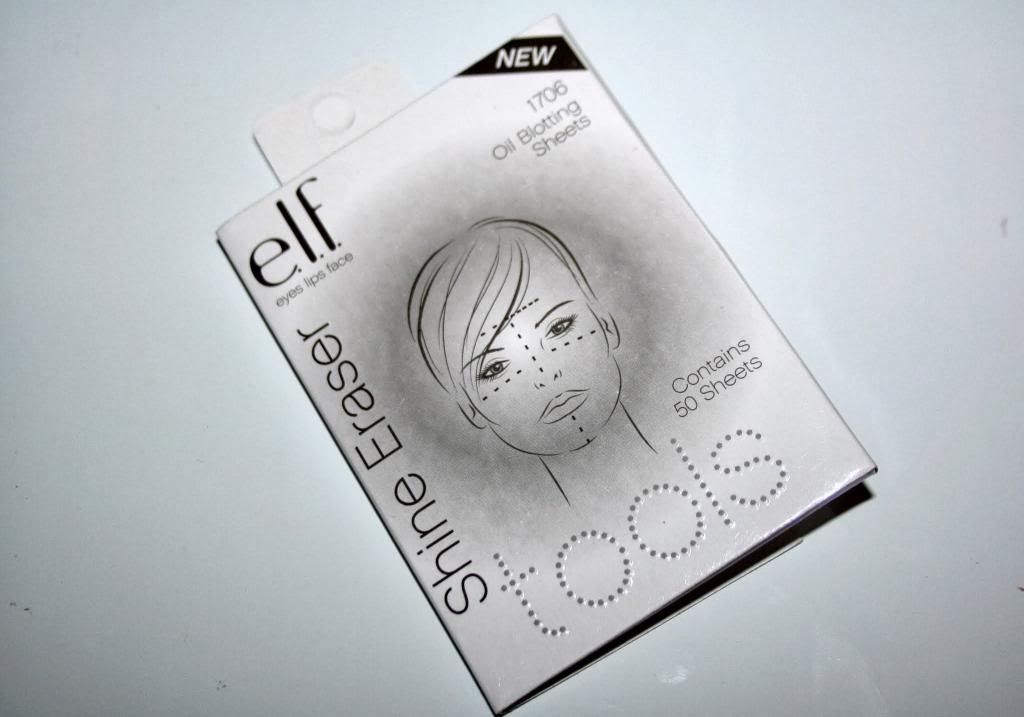 The oil from my nose and forehead. Yuck!
This product is included in my
ELF Beauty Bundle "Beauty Must Haves"
. See it
HERE