...Or more like a last minute Halloween look lol. I went to a Fundraiser/Halloween event for work last night, and this was the look I came up with. I didn't wanna buy a costume because I'm cheap, so I had to be creative. I wish I had more time to do more detail work though. But I though it turned out so cool and hilarious, and everyone loved it.
Photos take with my Samsung GalaxyS3
You don't need to be a professional makeup artist to achieve this look. It's actually pretty easy. You just have to do a little contouring and highlighting.
Here's how...
Wash your face and apply moisturizer.
Take a dark brown or brown eye liner and outline the wrinkles and lines on your face. The best way to find your wrinkles is to smile exaggeratedly. (laugh lines, under eye bags, wrinkles on the forehead, nose and mouth.) This step doesn't have to be perfect.
Blend the line with your finger so they can appear like shadows.
Out line the wrinkles one more time. No need to blend.
Take a light concealer (2 shade lighter thank your skin tone) and apply it between the lines and wrinkles you created and blend with a q-tip. This step is called highlighting. It will help make the wrinkles more natural.
Dust translucent powder all over the face to set it.
Style our hair in a bun and apply white concealer to create gray hairs.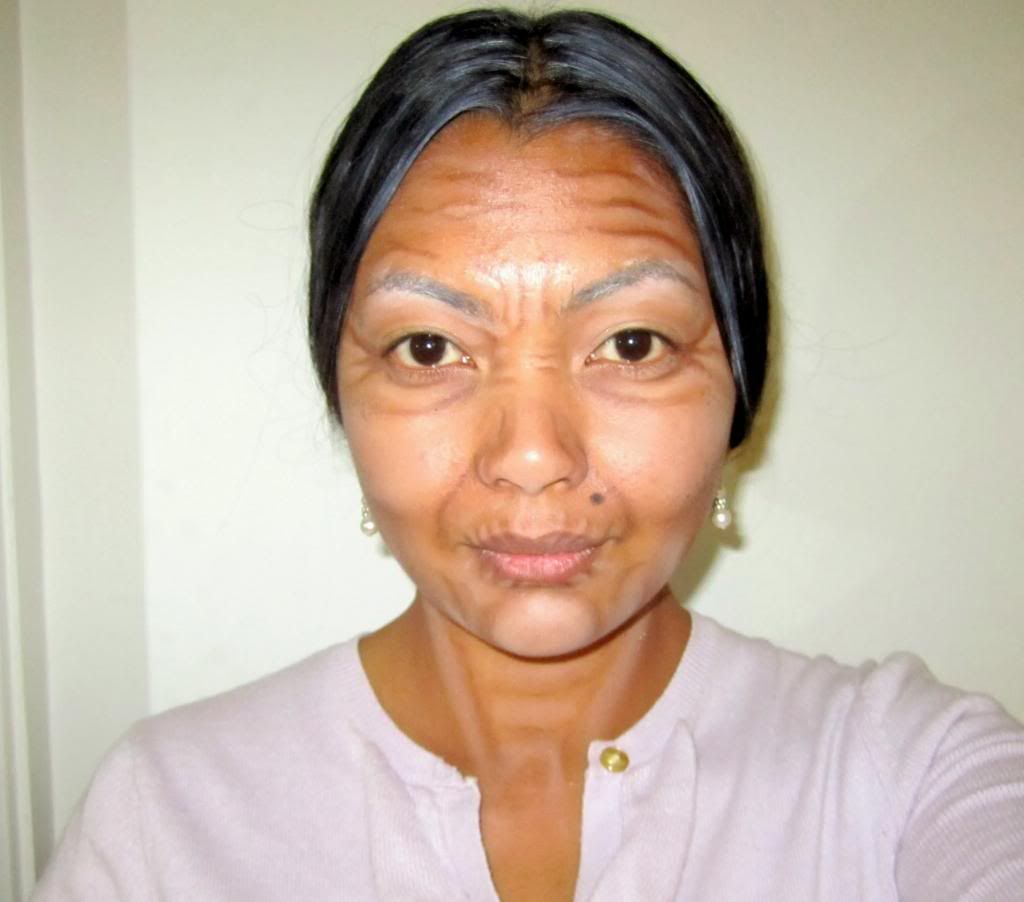 Photos taken with my small Canon digital camera.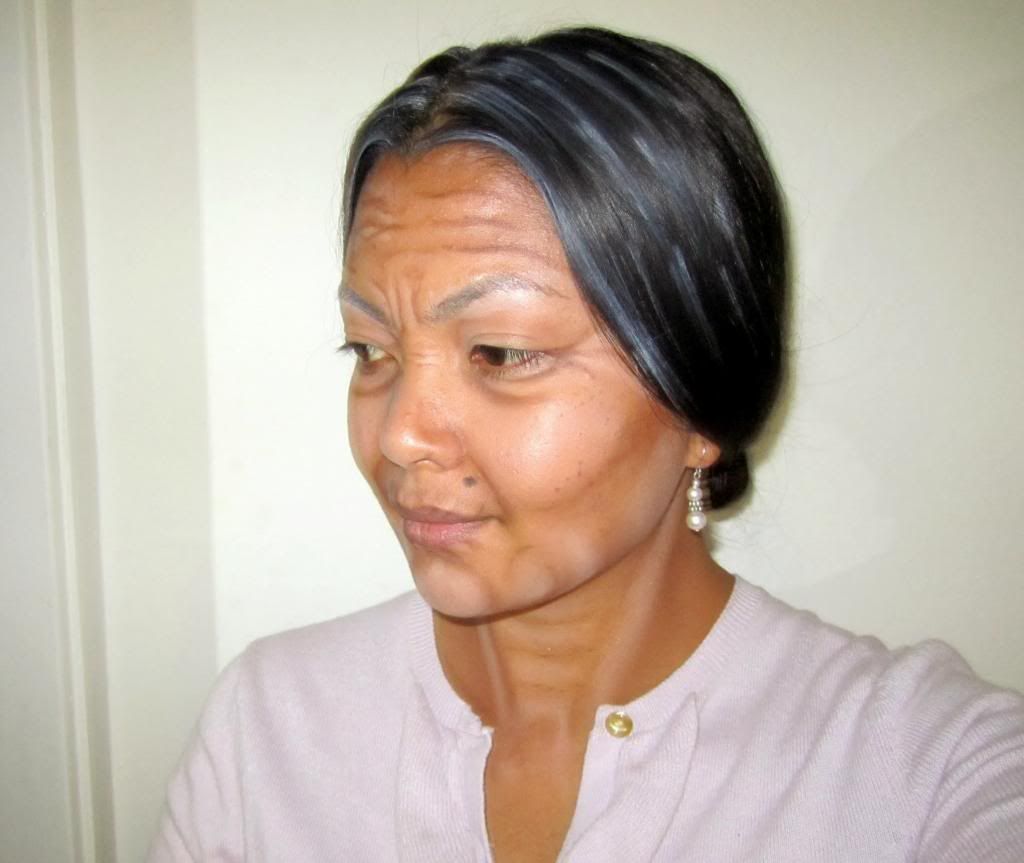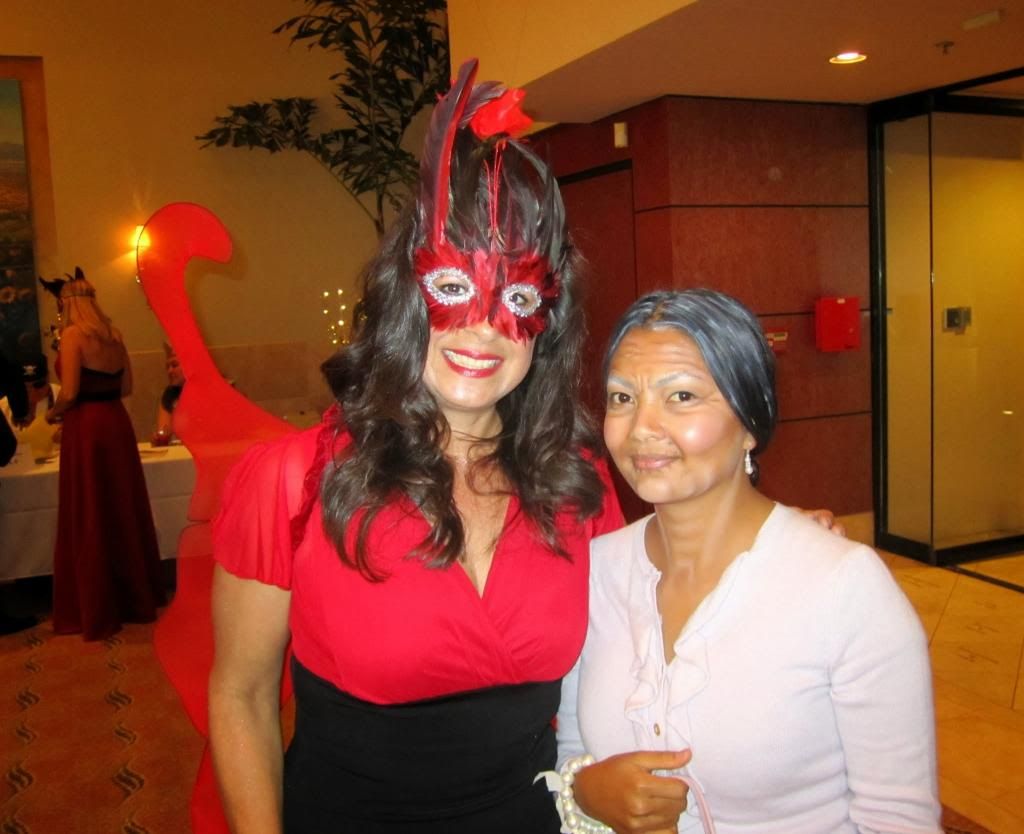 Here's a mini tutorial on and Old Age makeup from my NYX Face Awards video entry I did a while back.
What are you going to be for Halloween?