Hello, Loves! October is Breast Cancer Awareness month, and I'm happy to announce that Everyday Makeup Blog is going to be a part of the Pink Embrace Campaign by Total Beauty. I personally don't know anyone who is diagnosed or survivor of Breast Cancer, but I do know that it's one of the most common malignancies that takes away lives of women (also men) in the U.S.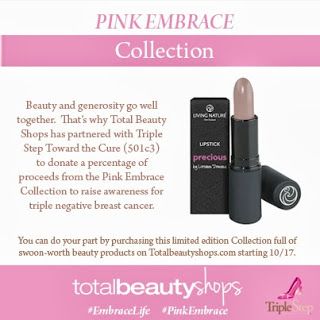 Total Beauty has partnered with Triple Step Toward The Cure to raise awareness of Triple Negative Cancer.
Triple Step Toward The Cure is a non-profit organization founded by 3 women that have been personally affected by triple negative breast cancer. It educates, supports, empowers diagnoses and at-risk women.
Triple negative breast cancer
Triple negative breast cancer is a subtype of breast cancer that lacks these three important receptors that are used as targets for cancer treatment. These receptors are important because they reveal where the cancer is most vulnerable and help determine how to best treat it. Since triple negative breast cancers lack the presence of all three of these receptors, this subtype of breast cancer is more difficult to treat and more likely to recur. (Taken from TripleStepTowardtheCure.org)
Now here's what you can do to help spread awareness...
LIKE Total Beauty Shops on Facebook

HERE

For every LIKE, Total Beauty will donate a beauty product to Triple Step Toward the Cure to help women look and feel their best.

Purchase the limited edition Pink Embrace Beauty Collection starting Octover 17th HERE.
Post a photo on INSTAGRAM and Twitter with your friends and loved ones with hastags

#PinkEmbrace

and

#EmbraceLife.
You will also get a chance to win you're very own Pink Embrace Beauty Box by joining my GIVEAWAY .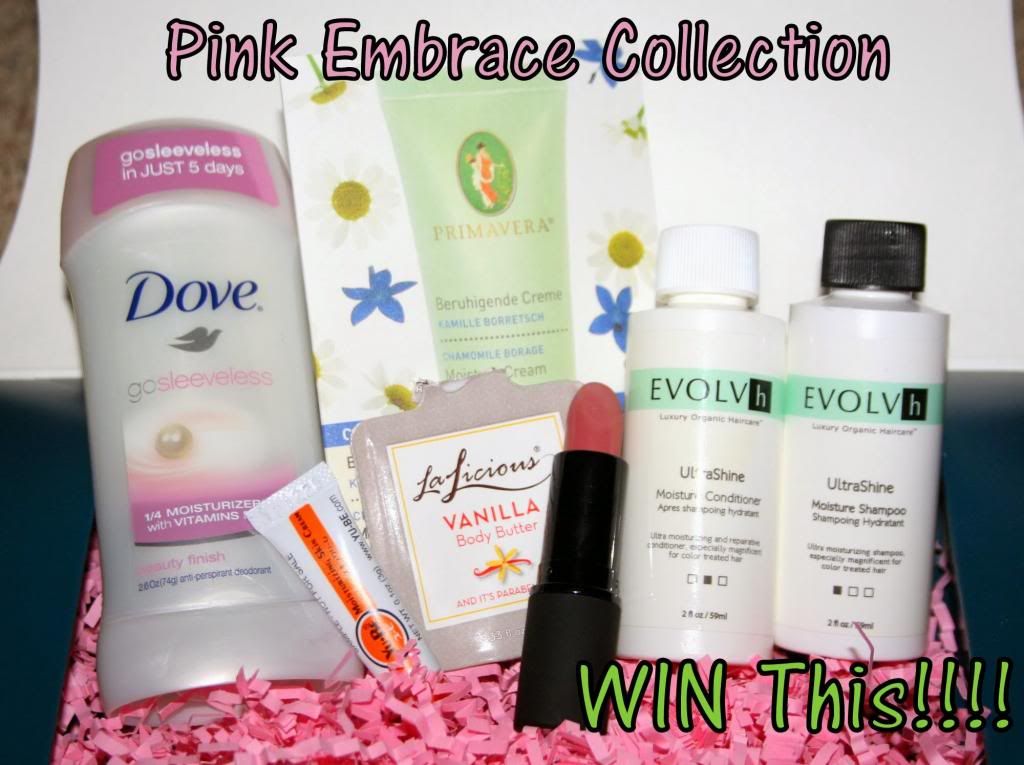 ONLY OPEN TO U.S. RESIDENTS
ENDS OCT 31st, 2013