Hey loves, I am so excited to show you the new
Holiday Beauty Collection by Total Beauty
. I have done reviews on some of their collection before, and this is by far the biggest one. It contains 15 different products worth $130+ $60 in Bonus Gift Cards for only
$30
! I know, crazy, right? This collection would be an awesome gift to your family member, friends or yourself!
Shop the collection
HERE
.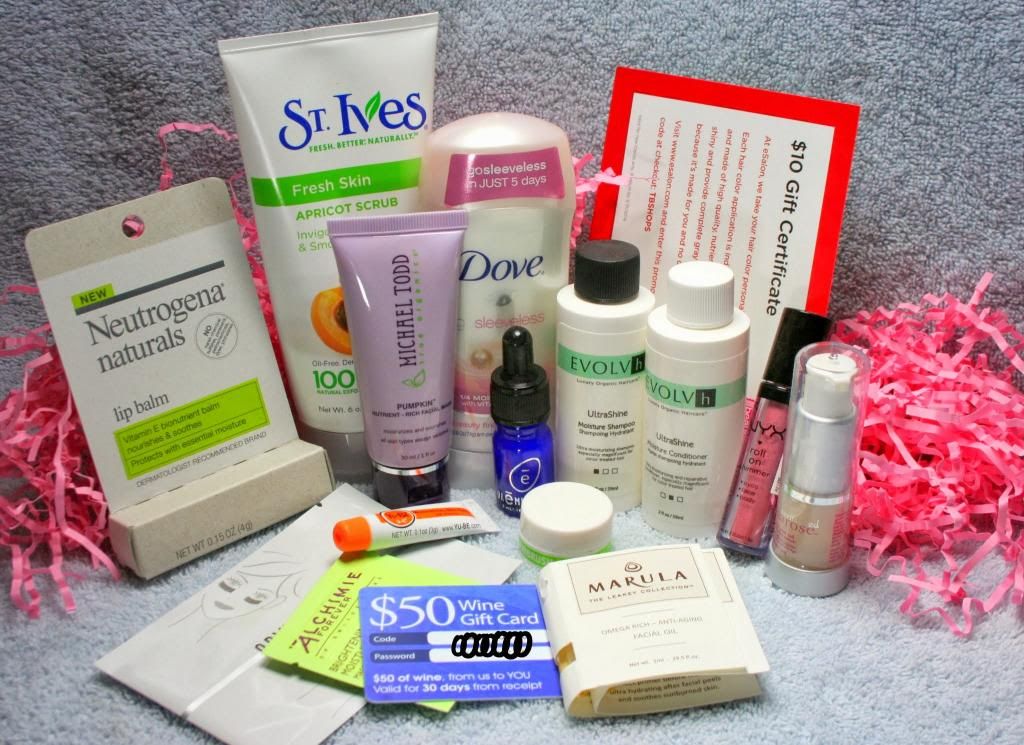 Products
Dermarose Eye Serum (deluxe sample .25oz)
Yu-Be Moisturising Cream (sample)
Michael Todd Pumpkin Mask (deluxe sample 1oz.)
Alchimie Forever (one of 3) Intensely Nourishing Cream, Calming Evening Cream or Brightening Moisture Mask (sample)
NYX Roll On Shimmer (full size)
Dremu Oil (deluxe sample 5ml)
Dremu Airbrush (deluze sample 3 ml
Envie de Neuf Eye Mask (single eye mask)
Envie de Neuf Fullerence C60 Youth Recruit Complex (sample)
Marula The Leaky Collection Omega Rich Pure Marula Oil (2 1ml. vials)
Evolvh Shampoo (deluxe sample 2oz.)
Evolvh Conditioner (deluxe sample 2oz)
Neutrogena Naturals Lip Balm (full size)
Dove Go Sleeveless Deodorant (full size)
St. Ives Apricot Scrub (full size)
BONUS: Nake Wine $50 Gift Card
BONUS: $10 Off Gift Card
What I love about this collection is the variety. There's skin care, hair care, and body care from high end to drugstore brands. I've tried some of the products before and swear by
(Dove Go Sleeveless Deodorant, Yu-Be, Michael Todd and etc..)
and some are new to me and can't wait to try it. I also love the BONUS gift cards. Can't go wrong with gift cards. It's worth more than the suggested retail price of $30.
I will post separate reviews on all the products.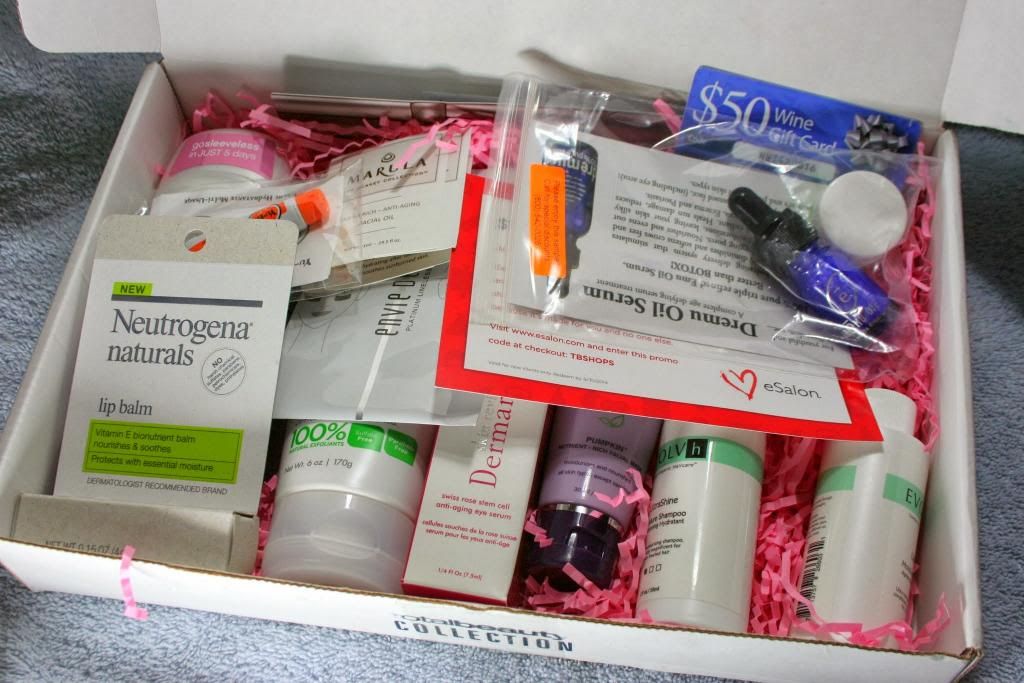 Winner of this Giveaway is
Charyl Genterola

. Please check your email!