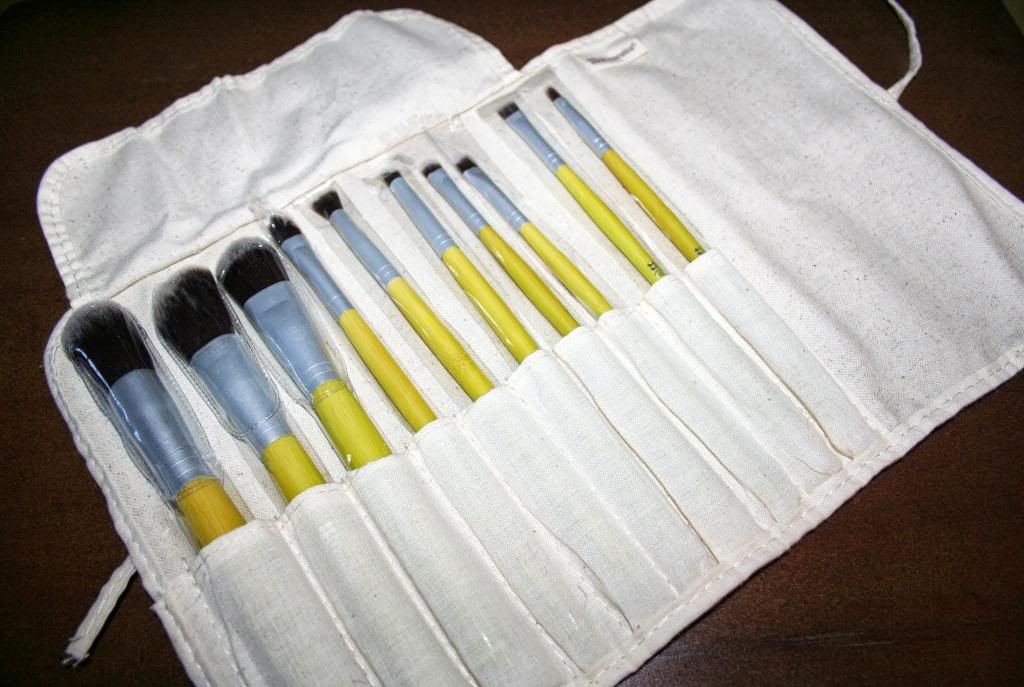 I wanna share a great deal on the 10 Piece Eco Brush Set by BH Cosmetics. Orginally $30, it's now on sale for
$12.95
It's the same price I paid when I bought it at the Generation Beauty event last year. See it
HERE
.
You get 10 piece brushes made from synthetic bristles with bamboo handles. Plus, it comes with a cute beige linen case that's perfect for travelling.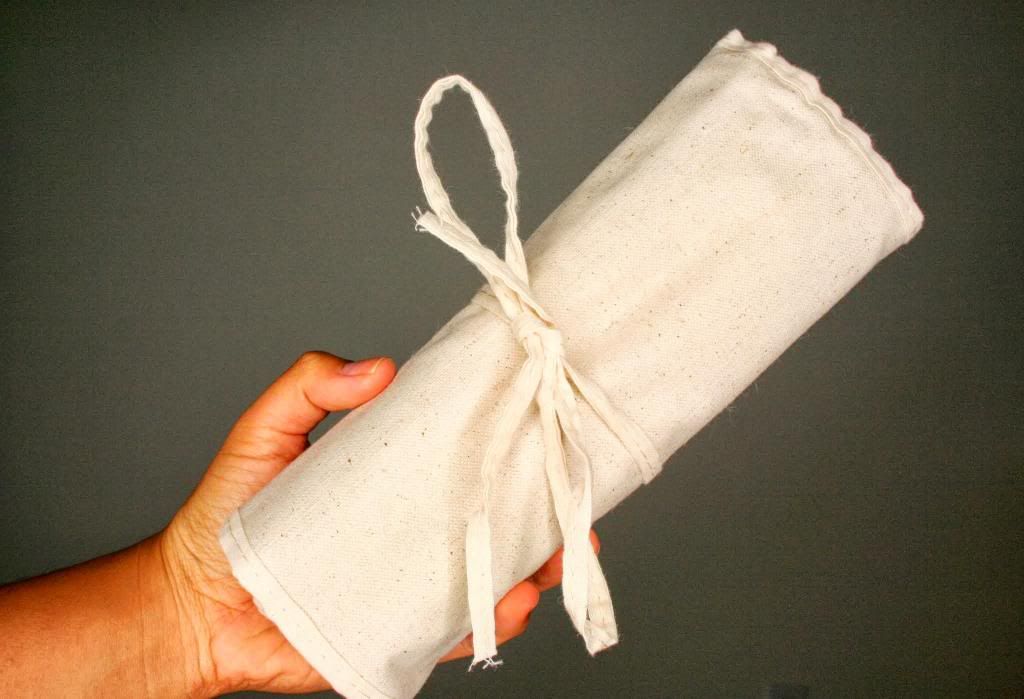 I like the linen brush case. You can always throw it in the washer if it gets dirty.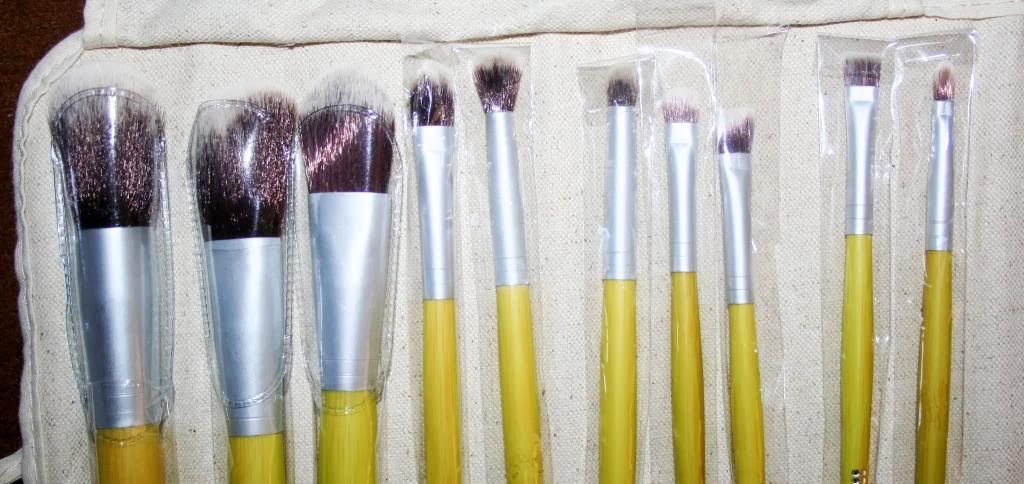 I love how the brushes are light weight. The ferrule is made from recycled aluminim and the handle is made from bamboo. The bristles are extremely soft and doesn't shed. I only experienced minimal shedding the first time I washed them, which is normal when you wash makeup brushes for the first time.
Powder brush, Angled Blush brush and Foundation brush
All are super soft and gets the job done nicely. My favorite is the Powder brush. It's super soft and fluffy.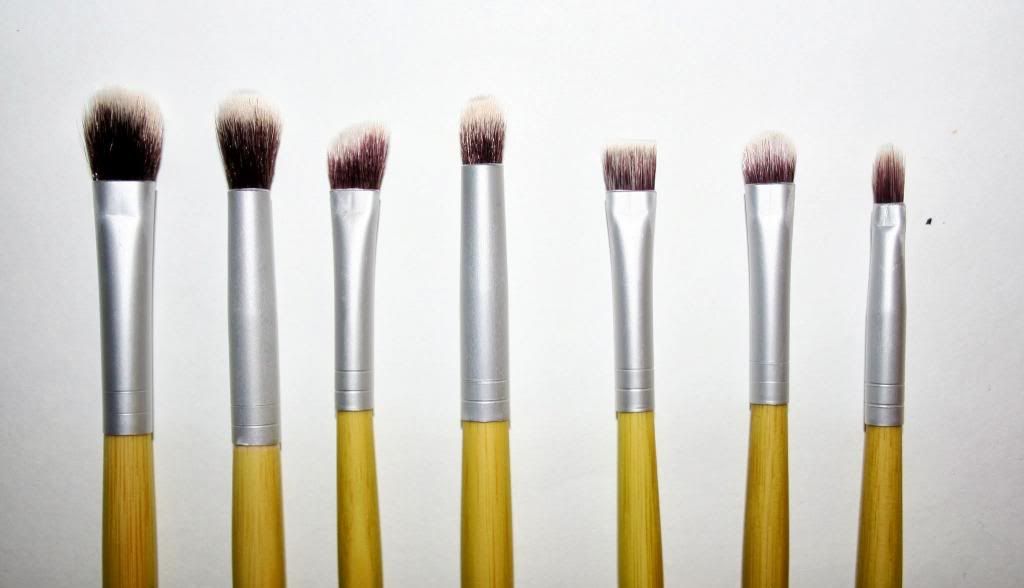 Blending Brush , Contour Blending Brush, Angled Shadow Brush, Smudge Brush, Flat Eyeliner Brush, Flat Shadow Brush, Lip/Concealer Brush
All are great and gets the job done, but I wish the Flat Eyeliner Brush was Angled. I'm used to using an angled liner brush when I fill in my eye brows and apply gel liner on my upper lash liner and water line. It still works, but I just find angled brush easier to use. Also, I wish the blending brush was fluffier. Since the bristles is synthetic, it's a bit stiff to use for blending. Again, it still works, but I just have to put a little more effort into blending.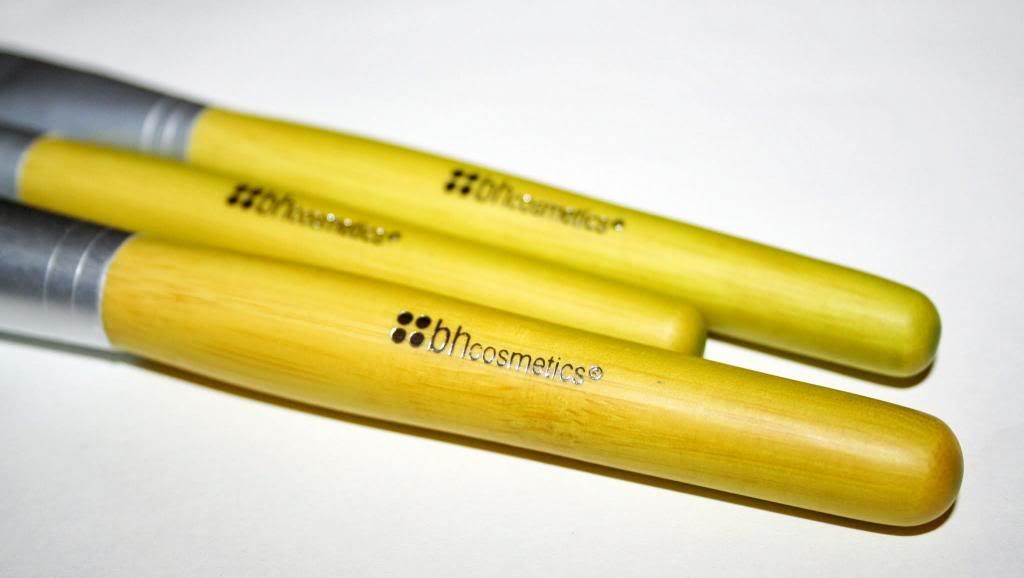 Naturally-dyed lime green bamboo handles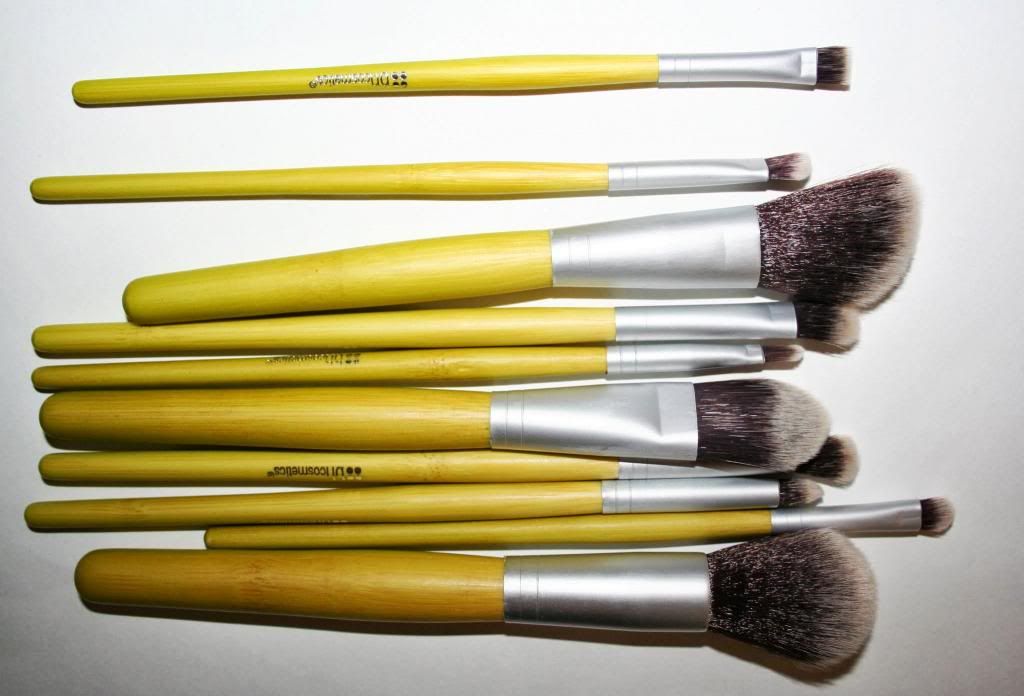 Overall, for the low price of $12, I really can't complain. I highly recommend it. Even though it didn't have the Angled Eyeliner Brush that I prefer, the fact that there's 10 brushes that are super soft, easy to clean and will most likely last you for a long time is such a great deal!
Buy it at
www.BHCosmetics.com
for
$12.95