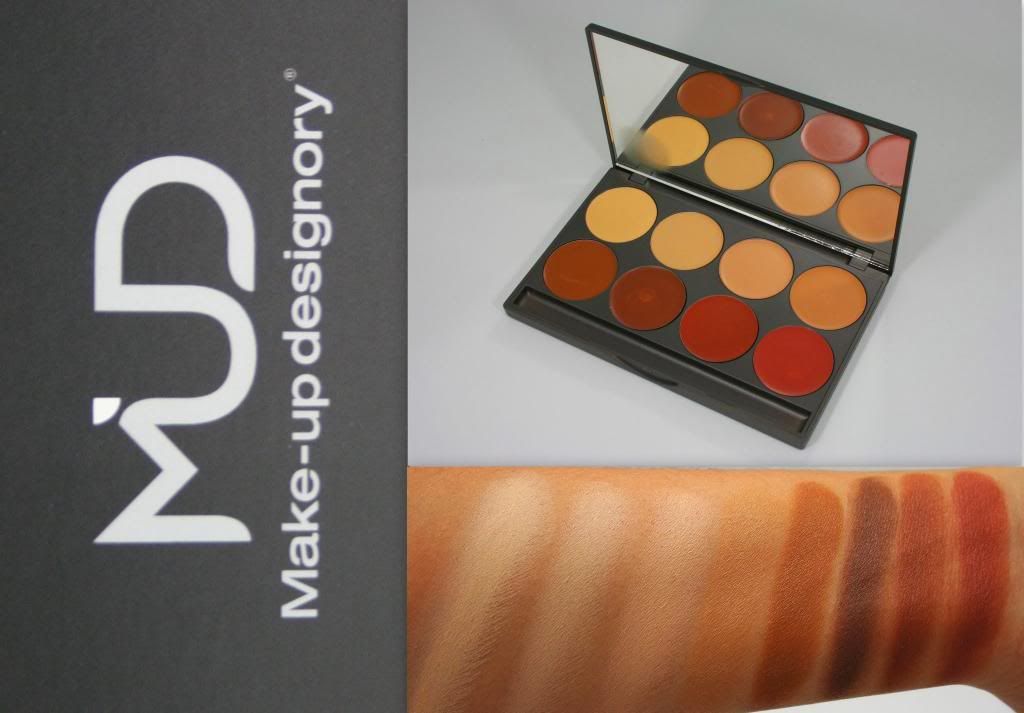 One of the things I hope to do this year is to get back into freelance makeup artistry. No matter how busy I am with work, I really need to find the time to pursue my passion. The first thing I did was update my makeup kit by replacing old makeup with new ones. I got a new foundation palette by MUD or Make-up Designory. I am absolutely in love with it.The palette comes with 8 refillable shades. It has great coverage, creamy texture and has nice semi-matte finish that looks very natural.
Make-up Designory
says,
"

From a sheer natural look to a flawless full-coverage finish, these versatile Cream Foundations are easy to apply and hold up beautifully under the most extreme conditions. Formulated for ultra-smooth blending and application. Find your perfect match and use it alone, or blend colors like the pros to achieve a specific skin tone. Available in 8 refillable colors." (source:

www.mudshop.com

)
The shade selection. Palette #2 comes with 8 shades from pale, medium to dark with yellow/warm undertone. I am able mix my own shade or use the light and dark shades to high light and contour.
The texture of the cream foundation is creamy. It's easy to apply. I heard this is a new and improved formula. I've never tried the old formula so I can't compare. This one does not require a lot of effort to warm up and blend. I am able to apply it directly on my face and blend with a foundation brush or beauty blender easily.
It has a beautiful semi-matte finish. It looks very natural. I love it.
Amazing coverage. It can be from sheer to full coverage depending on your need. I am able to cover redness, spots, acne and as long as I layer it. It doesn't look cakey and looks quite natural.
It can last all day/night with a good primer underneath. My face does get a bit shiny at the end of the day, so I just have to blot.
The packaging is sturdy and has a bit of weight to it. It also has a big mirror.
It has 3.5 gm/.13 oz refill pan. That's a decent amount of product. Most foundation palette offers less product than that.
The price is great. It retails for

$99

on the

MUDshop.com

. Single compact is

$28

. is You can get it for a lower price is you wait for a sale or if you're a MUD alumni.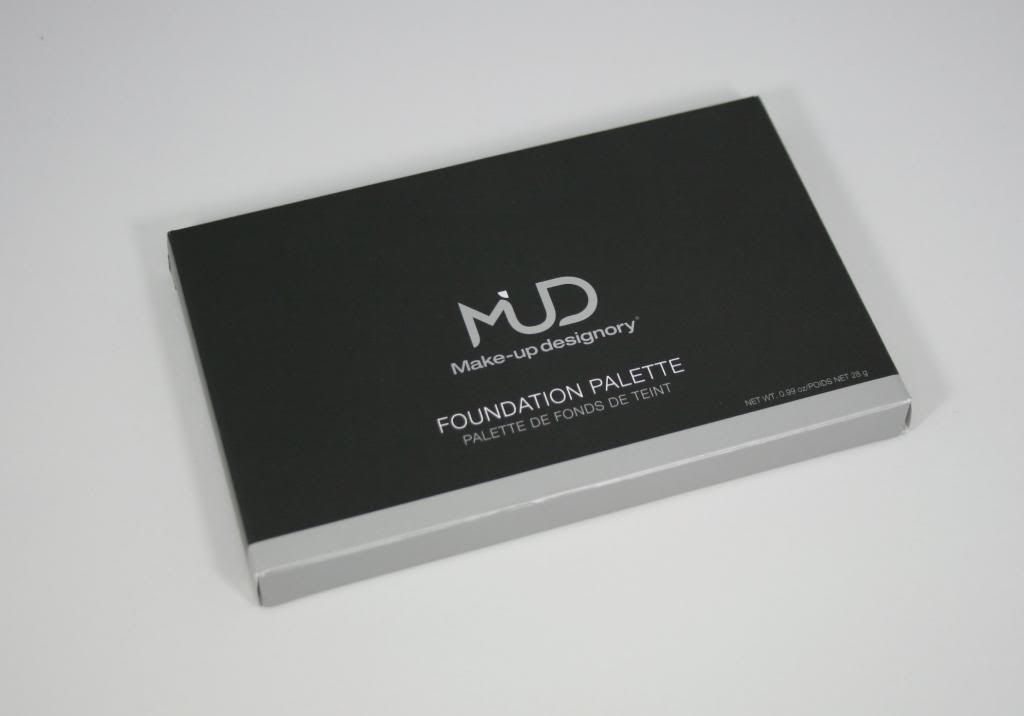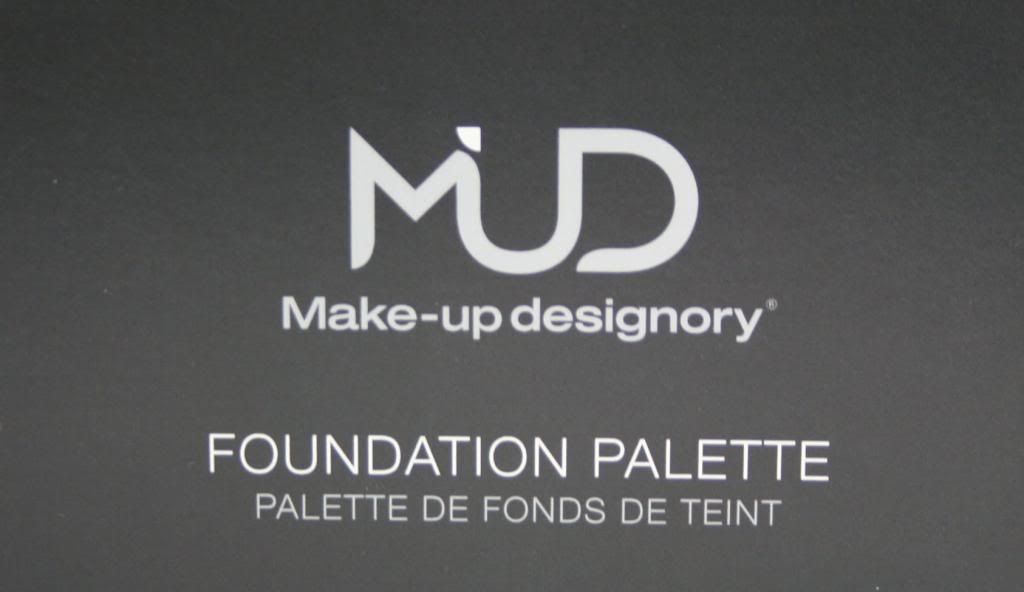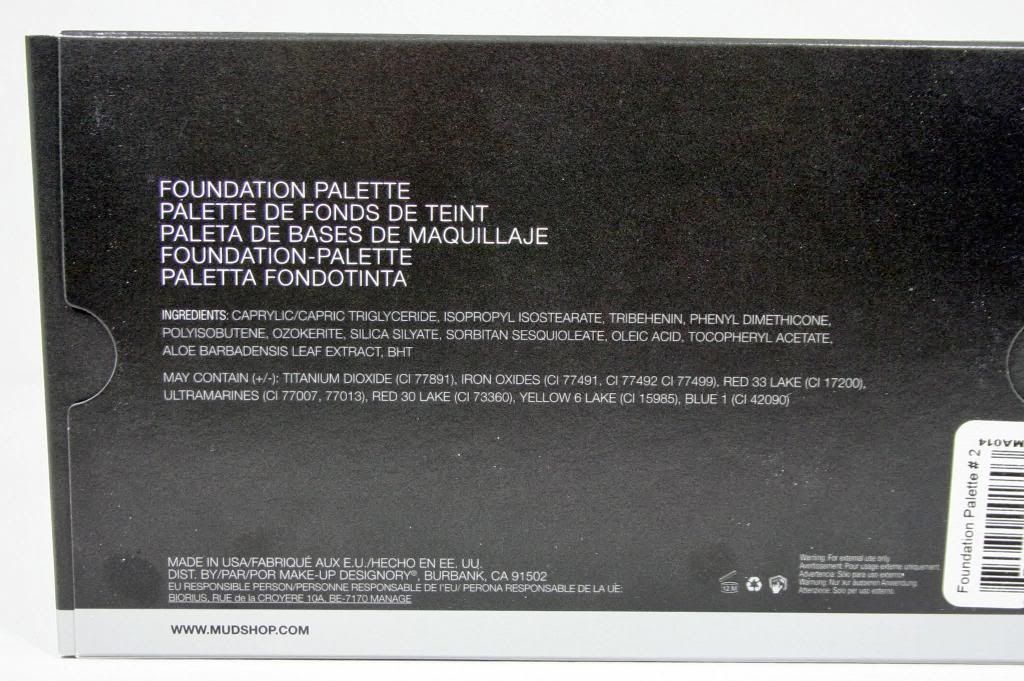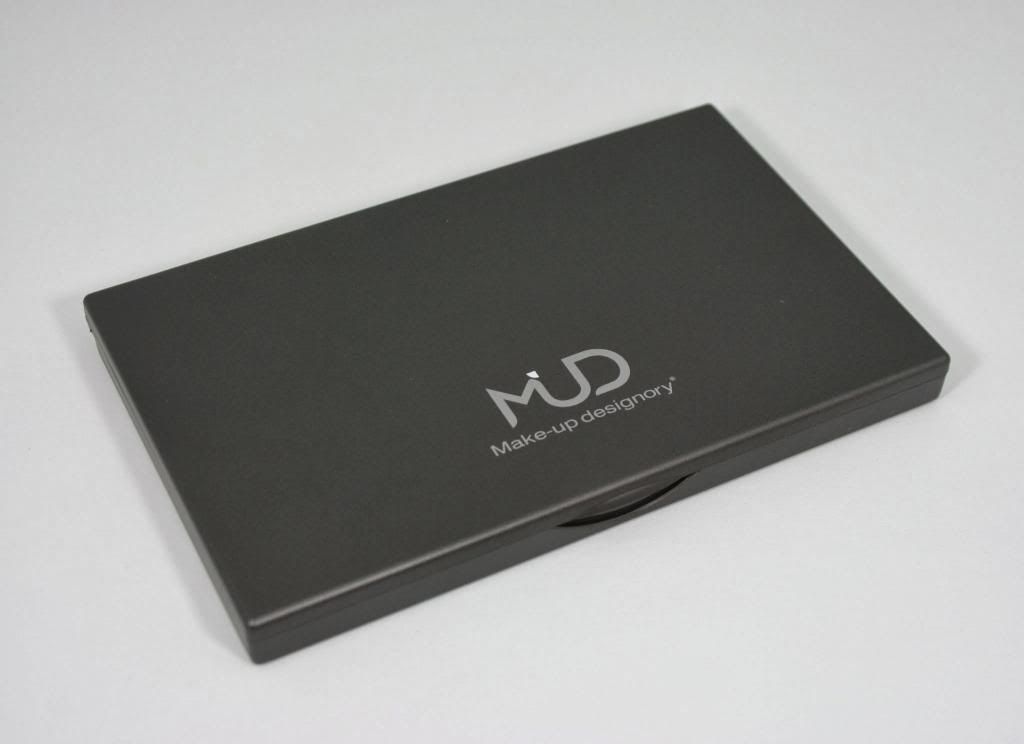 I love the sturdy palette.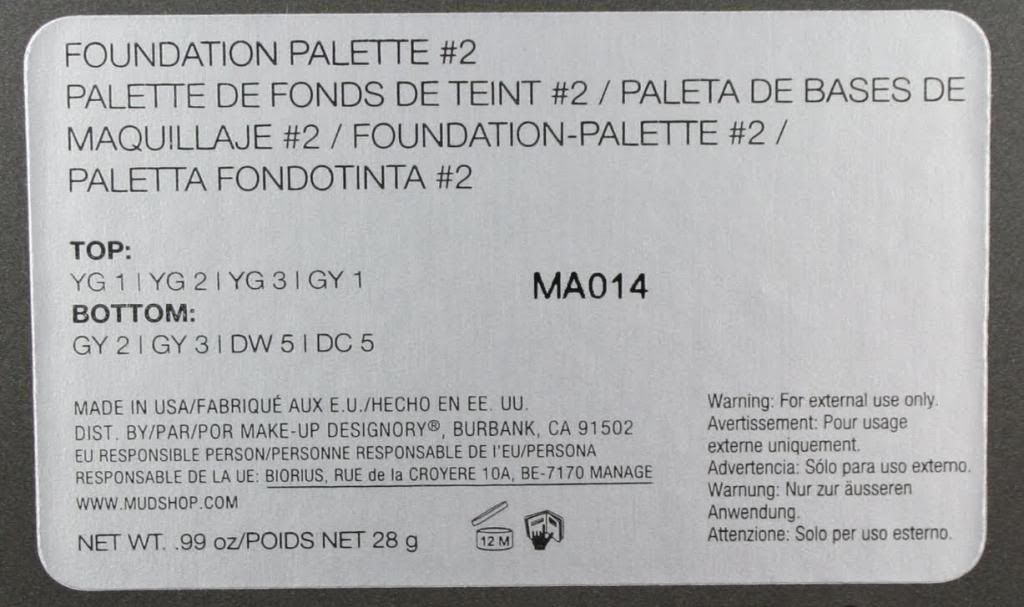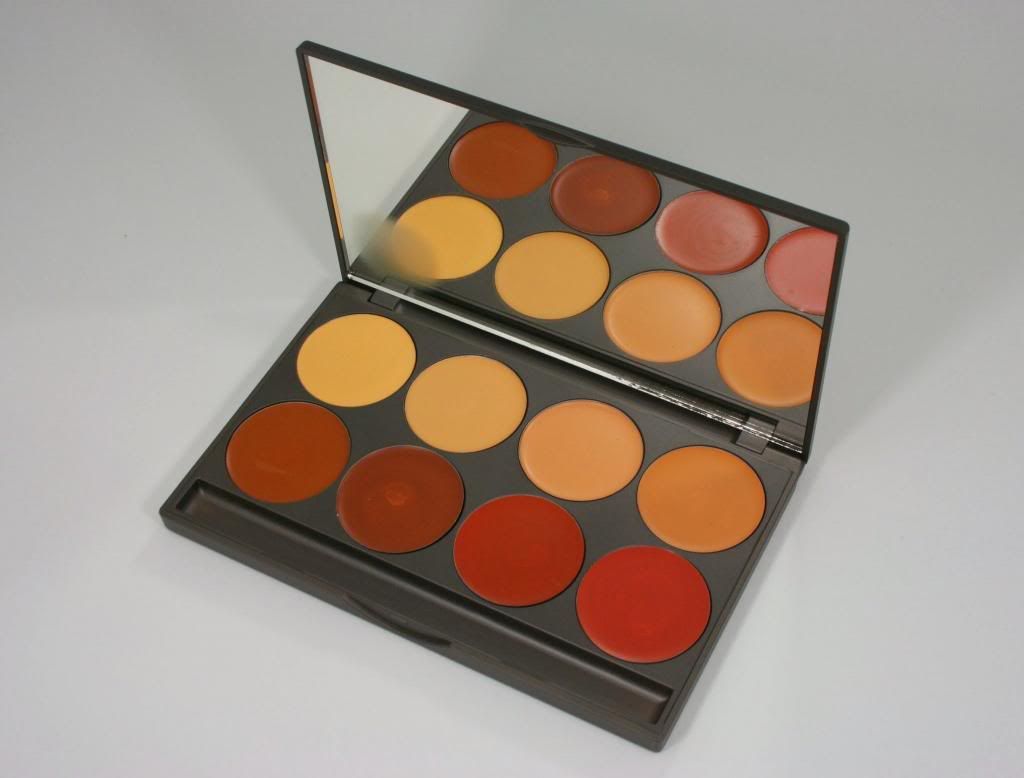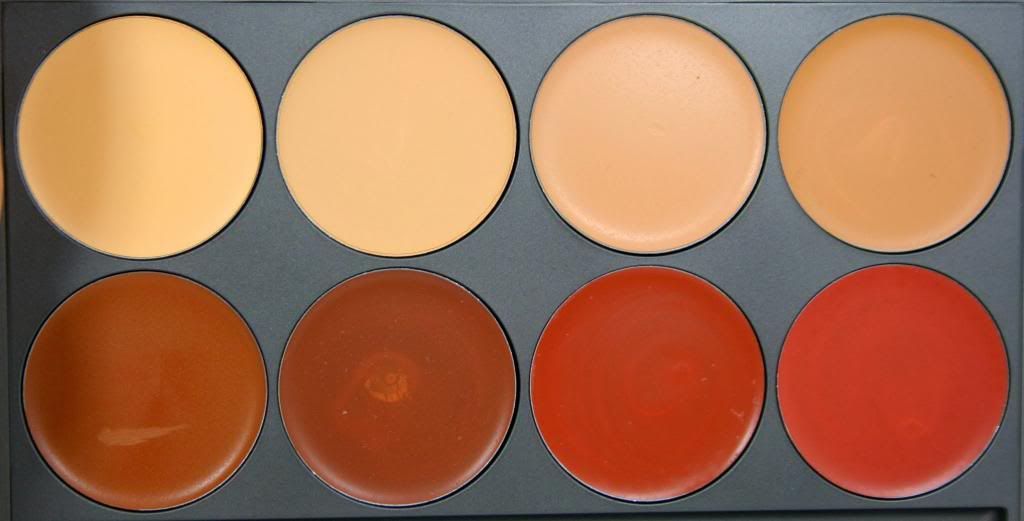 Swatches without flash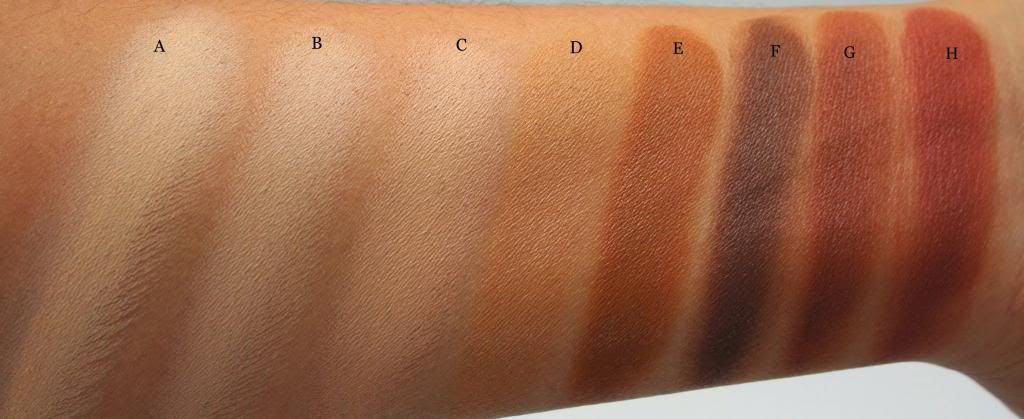 A.
YG 1
B.
YG 2
C.
YG 3
D.
GY 1
E.
GY 2
F.
GY 3
G.
DW 5
H.
DC 5
Swatches with flash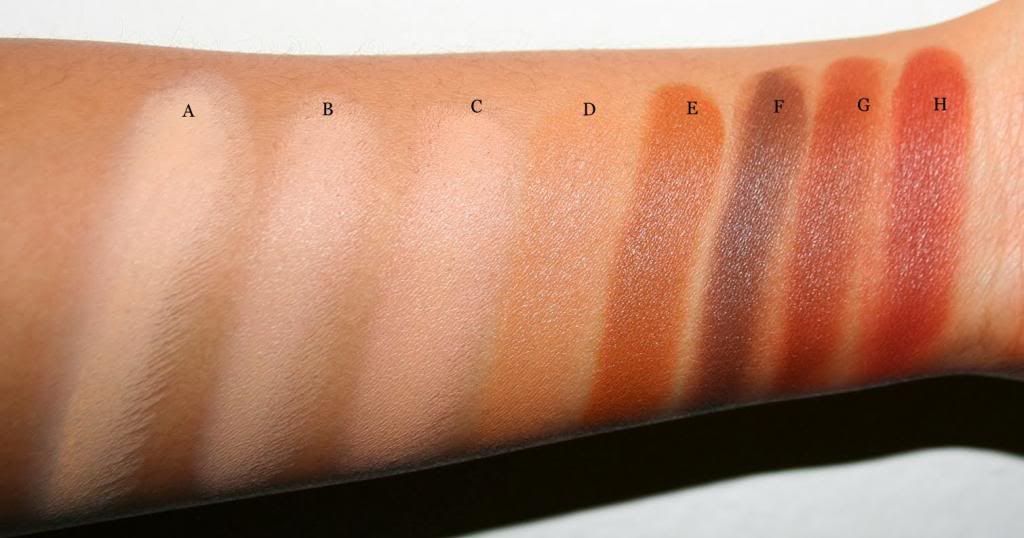 My shade is D. GY 1. It matches my medium/tan skin tone perfectly!!!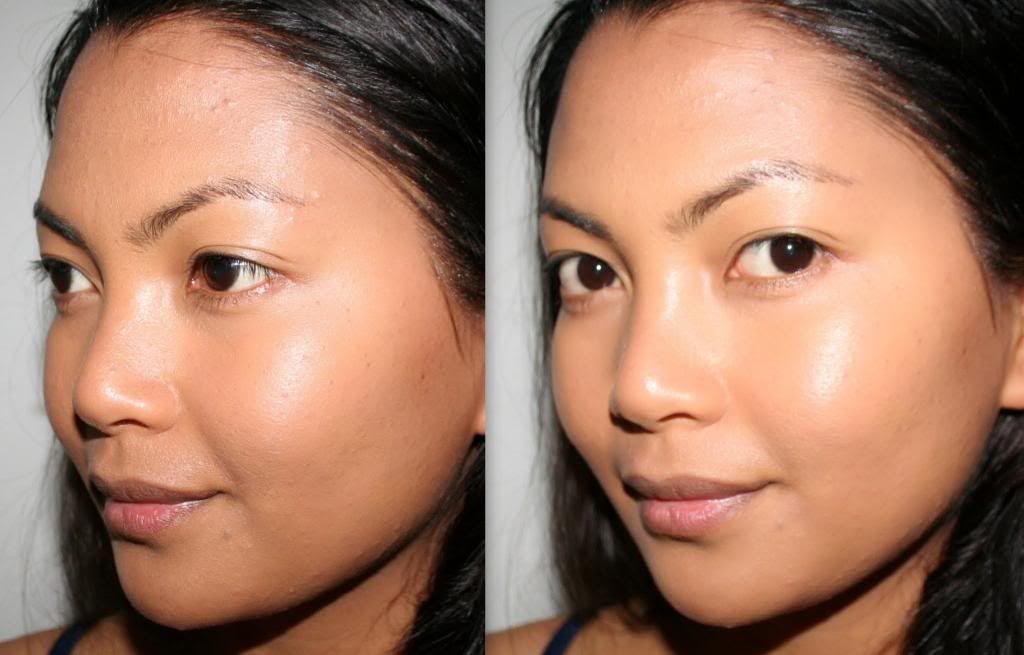 (with flash)
Overall, I love this palette, and I highly recommend to add in your freelance makeup kit or personal makeup collection. The coverage is great, it's easy to apply and blend and the finish looks natural.
www.mudshop.com
MUD Instagram @makeupdesignory
MUD Facebook Page