They say it's not good to wash your hair everyday because you're stripping away it's natural oils. Well, I don't know if that's true or not, but I happen to like washing my hair. I do it everyday, every morning during Summer and in the afternoon during Winter. My hair gets extremely oily after 1 day without washing, and it feels gross. But I do understand the idea of dry shampoo to refresh the hair.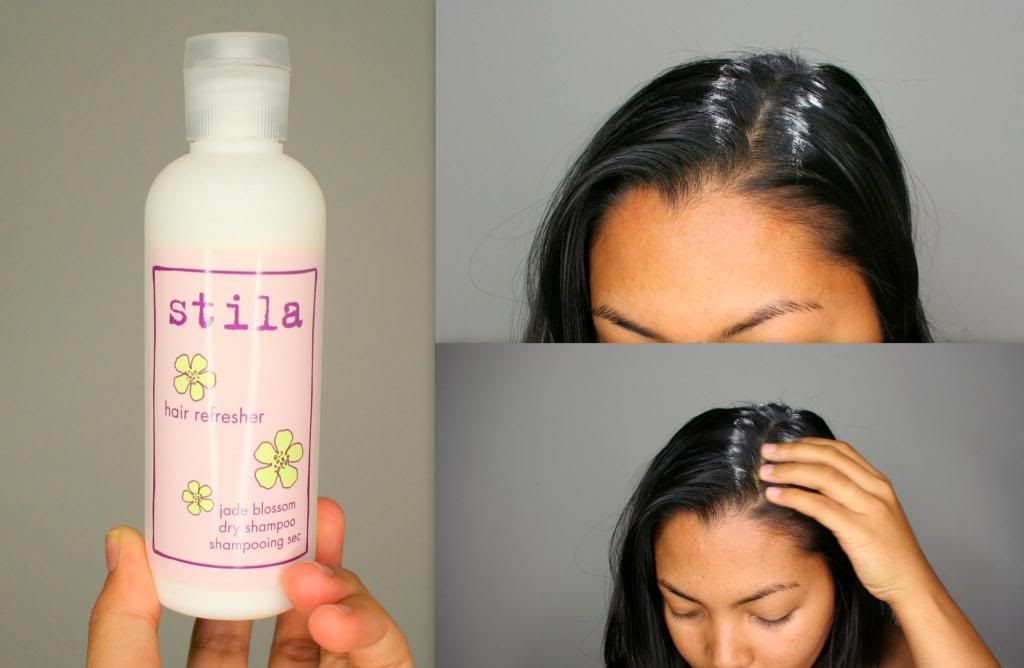 I got to try dry shampoo for the first time. I tried the
Stila Jade Blosson Hair Refresher
. It did a great job in absorbing the oils in my hair and actually made my scalp feel fresh and smells good, which was quite nice. However, that feeling only lasted for 2 hours the most, and the at the end of the day my hair became oily again and felt a bit heavy. I don't think it's for me.
Stila Jade Blosson Hair Refresher
$28
is a scented dry shampoo powder that absorbs oil in hair and scalp, making it look and feel fresh and washed again. It also adds volume and had a nice floral scent that makes your hair smell nice. It's not meant to take the place a regular shampoo and water, but it's great when you don't have the time to wash your hair or if you want to lengthen the time between washing your hair. You can purchase it at
Stila.com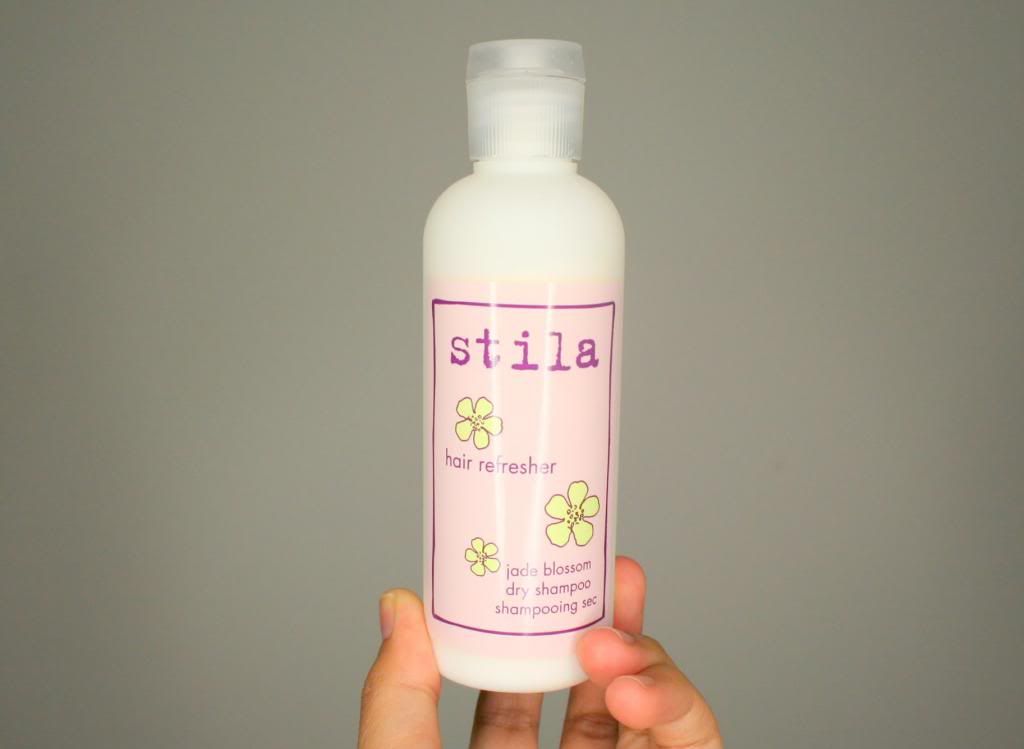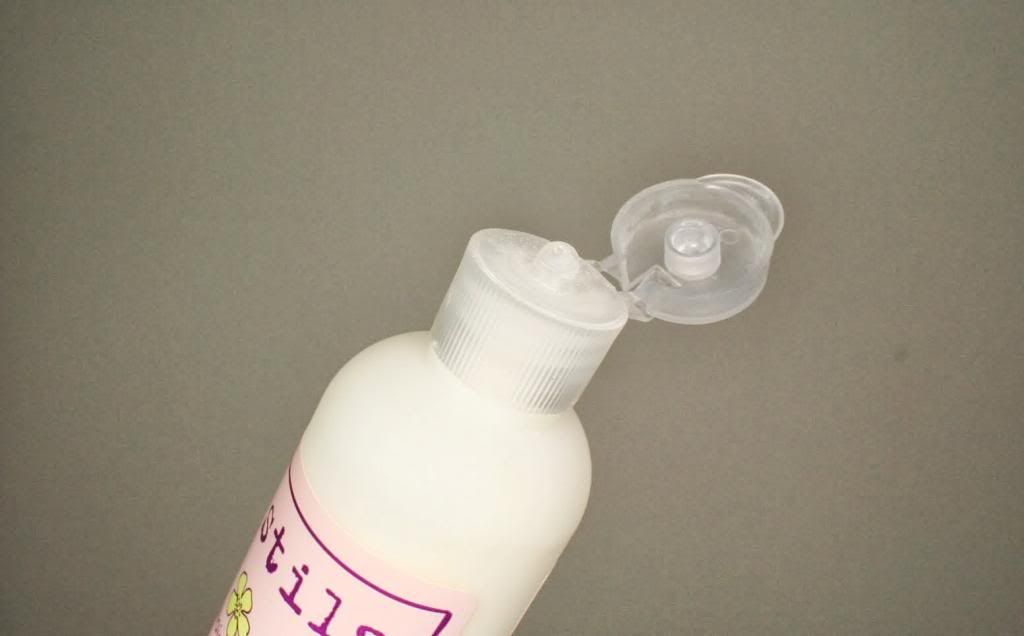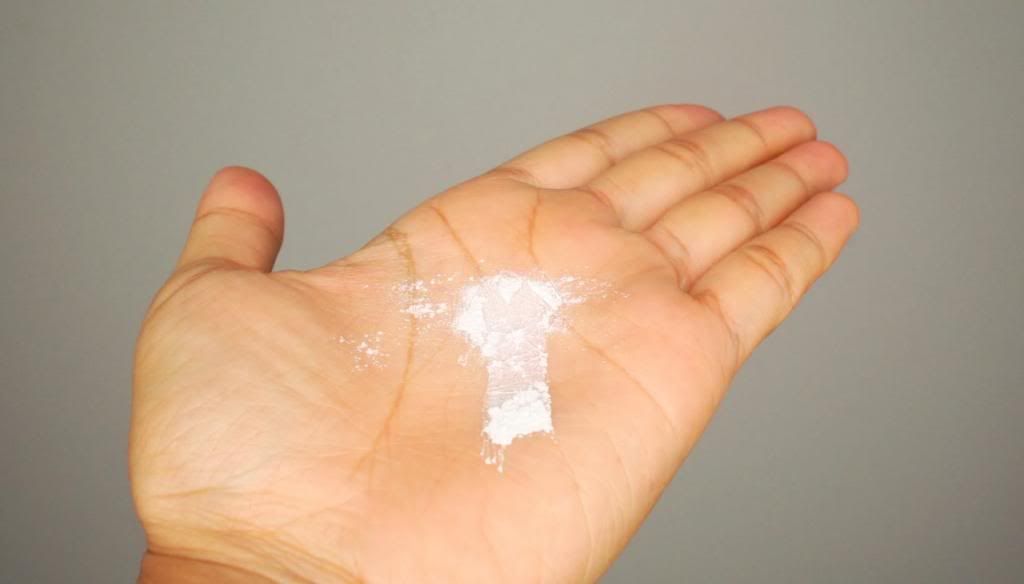 How I use it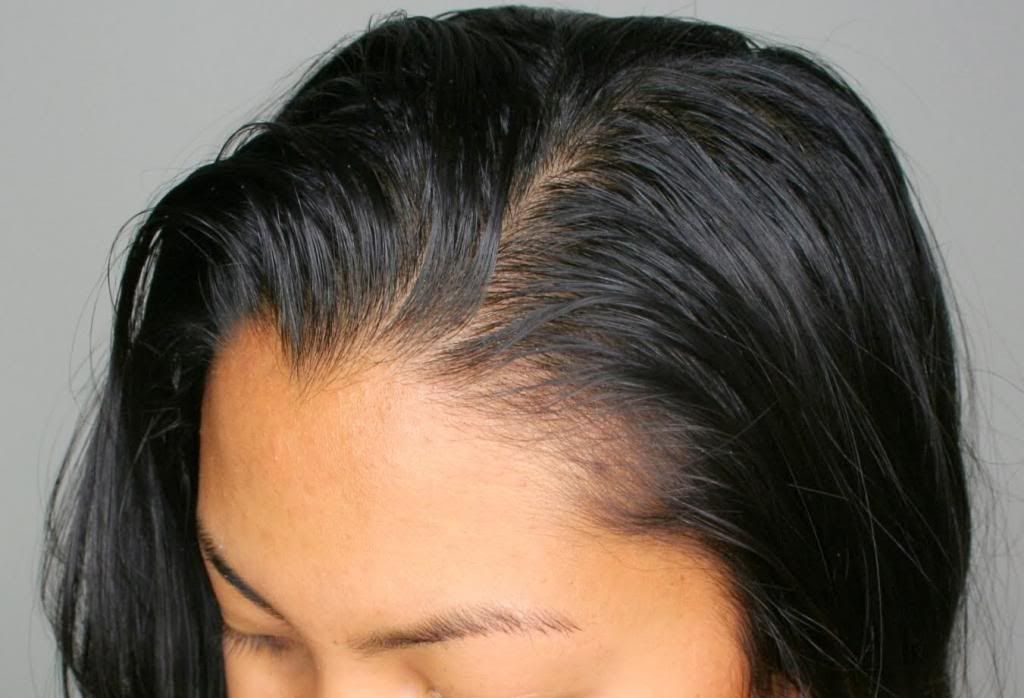 Here's my day old hair. It looks and feels extremely oily and dirty. I don't like it.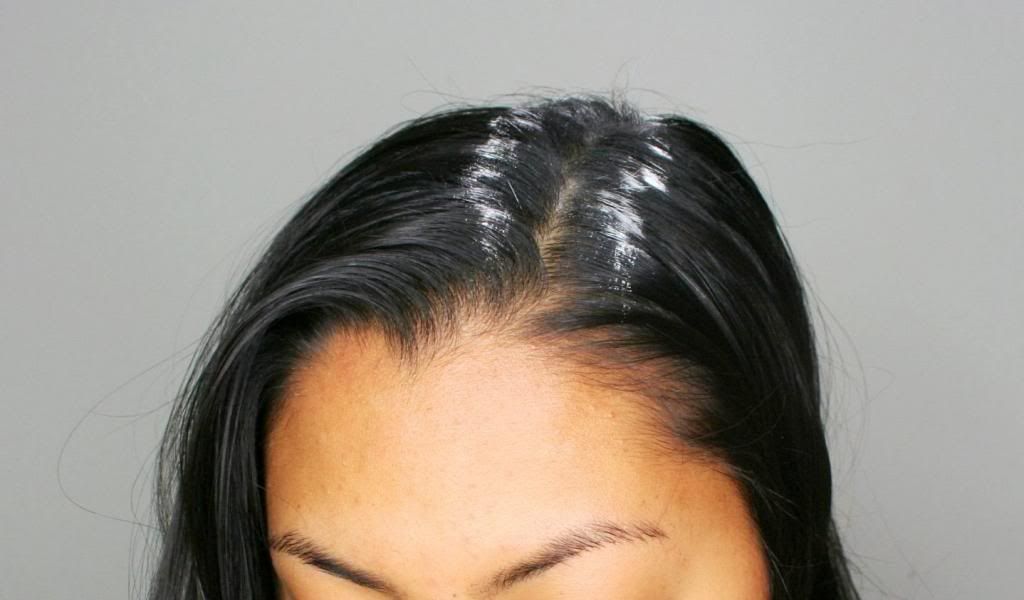 I start on the top of my head. I part my hair to the side or middle. I sprinkle a little amount like in the photo.
Then, I massage my hair and scalp with my fingers. I repeat this step through out my hair.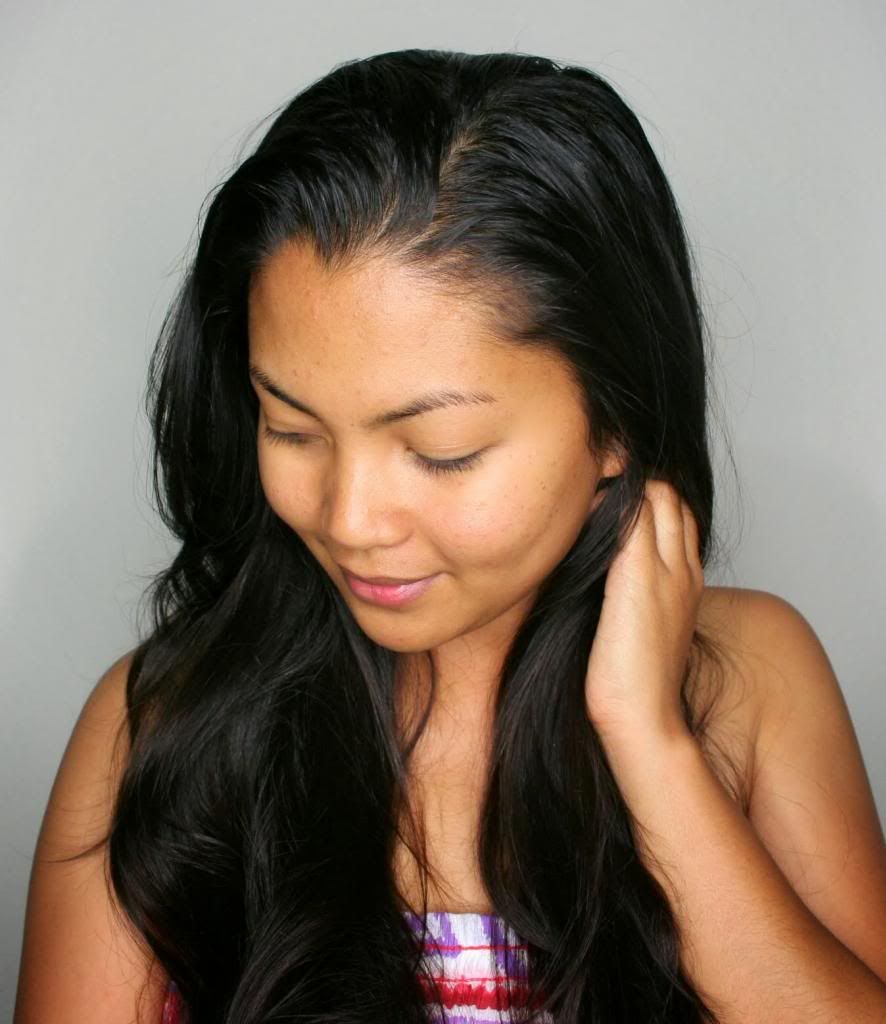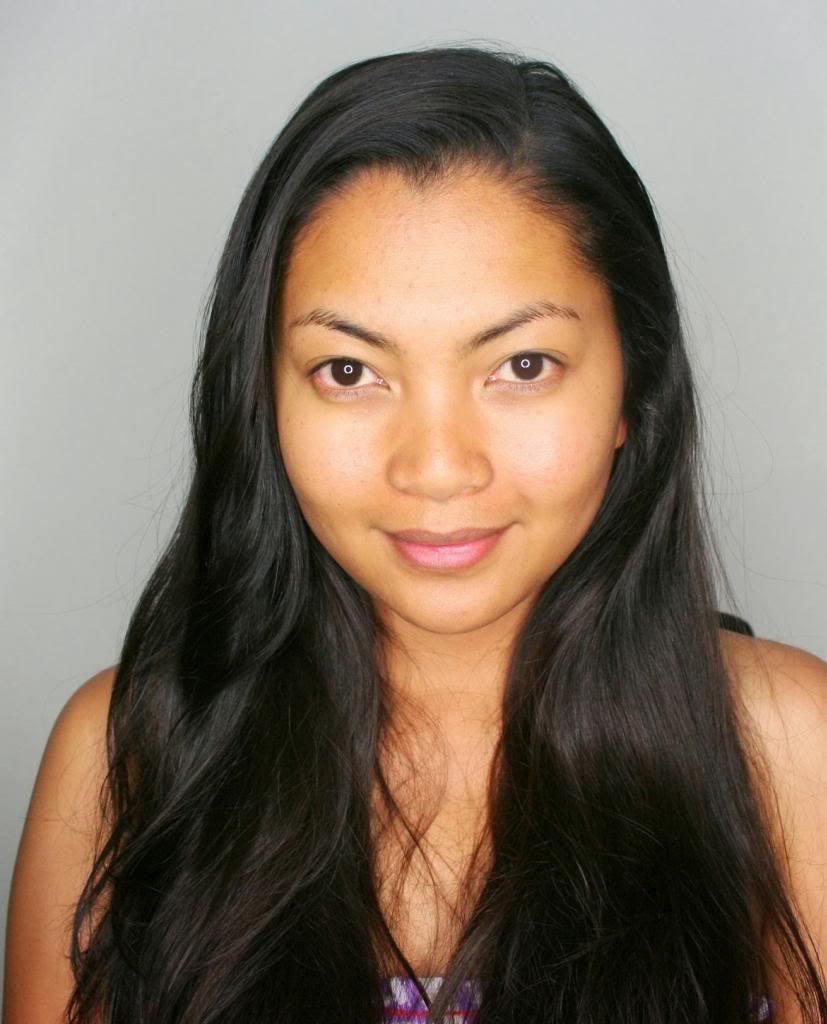 I can see a big difference in the before and after photos. However, I don't like the feeling of the powder once it settled in my hair and scalp. I have nothing against this product, but I feel like dry shampoo is not for me. I like the idea, but I won't use it anytime soon. I'll stick to good ol' shampoo and water. Never fails.