Hey loves, here is a first look into the exclusive Total Beauty Collection for HSN. Total Beauty is an online beauty community, and HSN stands for Home Shopping Network. Both collaborated and came up with a beauty box that included HSN's fan-favorite brands like...
-Nyaklo -Tan Towel -Soap & Glory
-Ruby Crystal -Too Faced -Serious Skin Care
-Taya -NYX -YBF
This collection is now available on
HSN.com
for
$19.95
+
FREE SHIPPING
. That's a
$50+
value
. On
July 2nd
HSN will air a
24-hour LIVE on-air event
. Total Beauty editors will appear to talk about the collection, share beauty tips and tricks and answer viewer's questions and etc. Mark your calendars!!!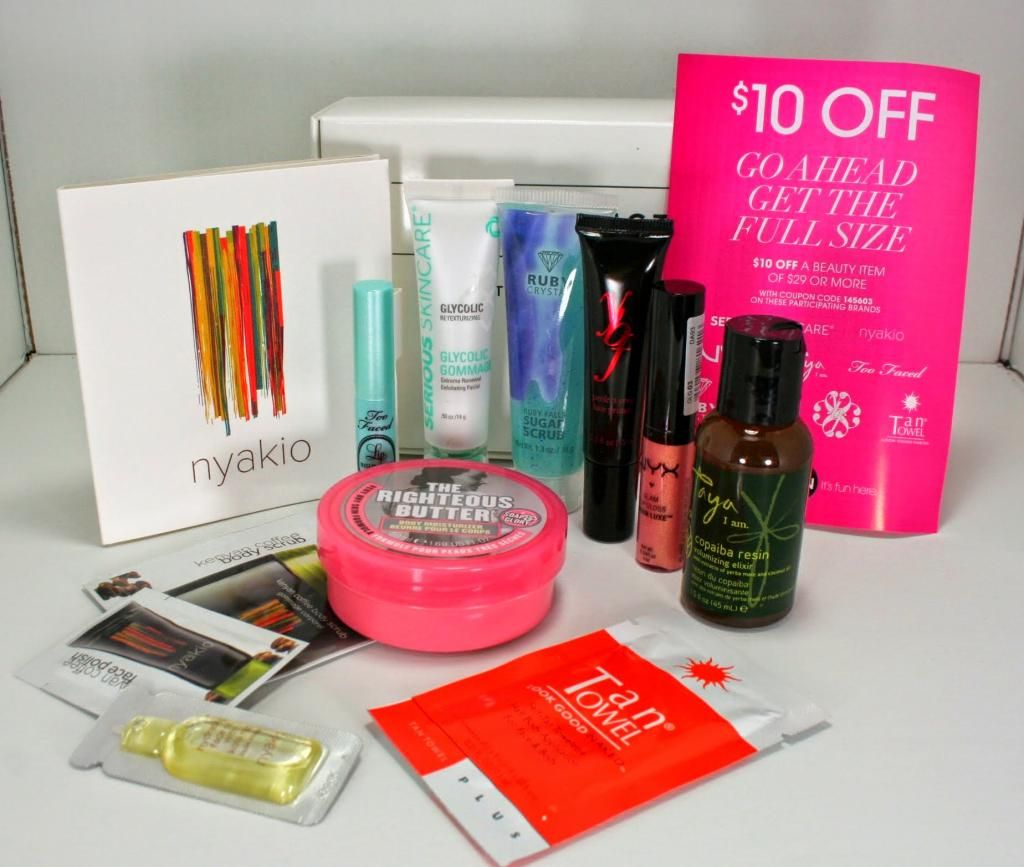 I like the variety of beauty products: makeup, skin care, hair care and body care that are in the beauty box. It comes with 9 deluxe beauty samples from different beauty brands. That's worth more than the retail price of the box.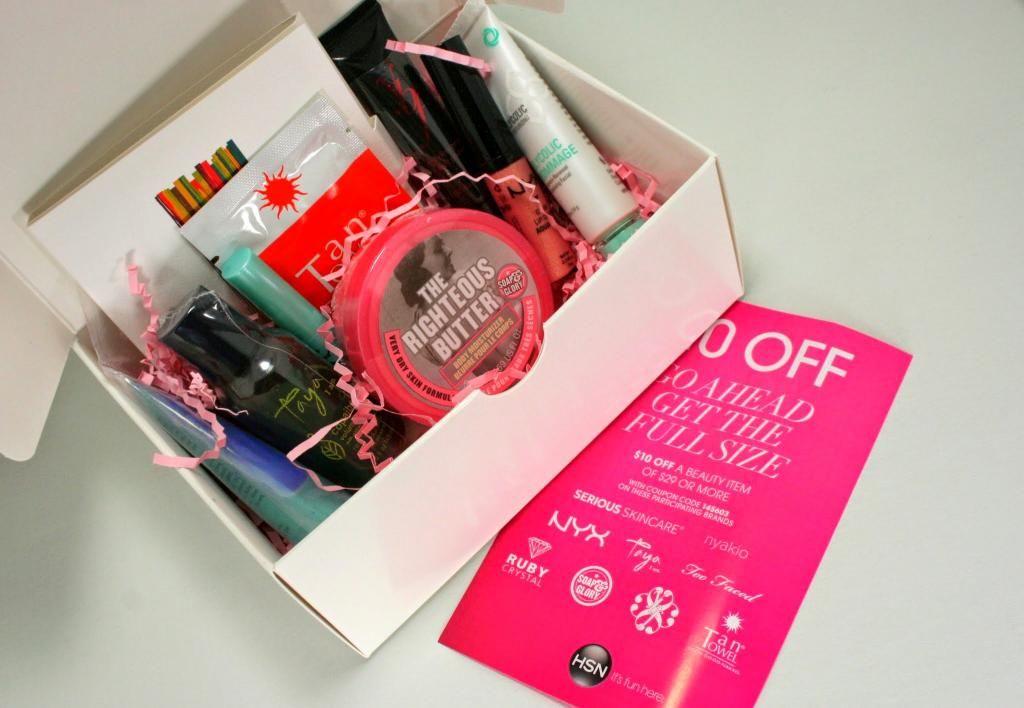 It also comes with an
$10 off coupon
on any beauty item of $29 or more on HSN.com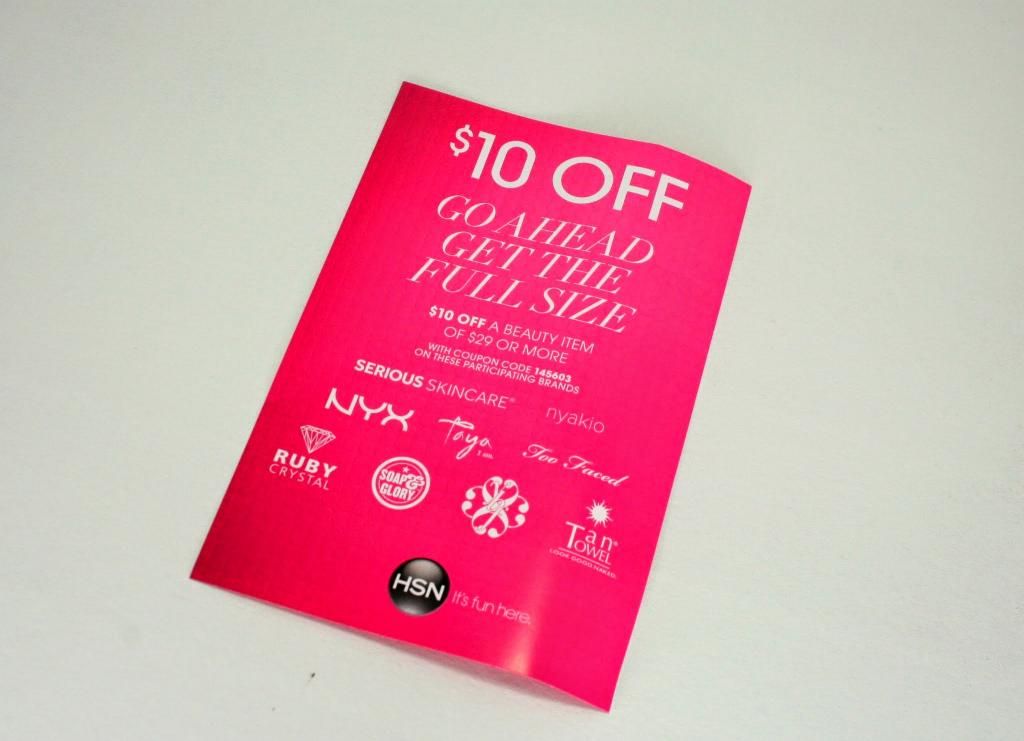 1. Too Faced Lip Insurance lip primer .12oz - A primer for your lips that's supposed to allow the lipstick or any lip product apply on smoothly and make it last longer. I love this stuff! Didn't think much of it at first, but gosh, I was surprised how well it worked for me. It wasn't drying and it helped with the longevity of my lipstick. It also worked great underneath sticky lip gloss. I didn't feel the stickiness on my lips.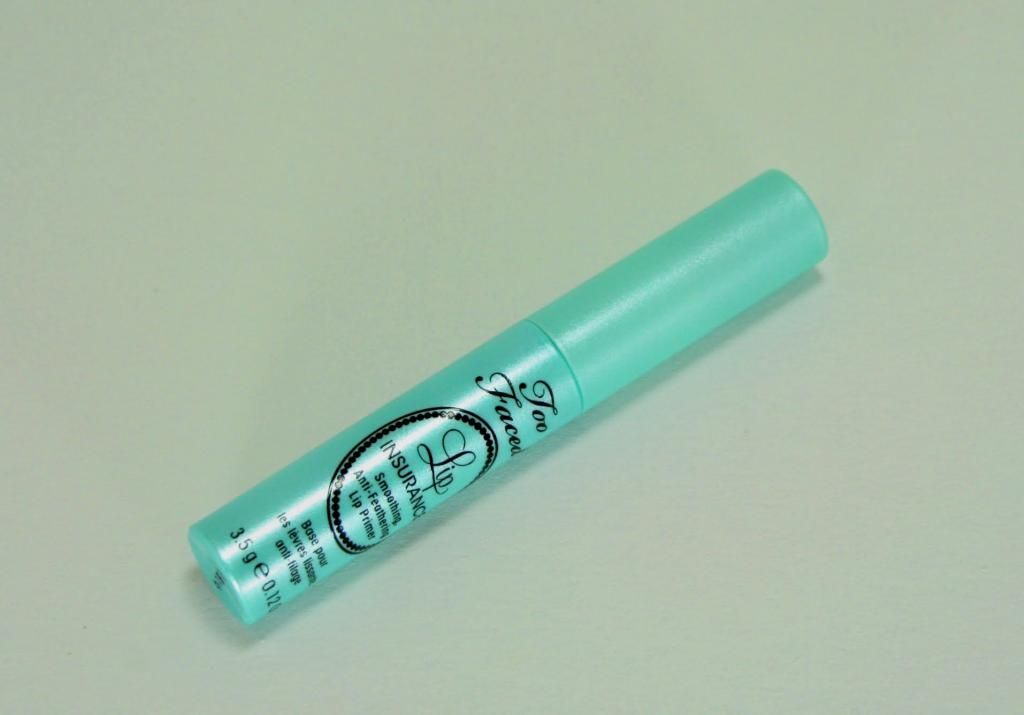 It's clear on the lips and goes on smoothly and dries quickly.

2. NYX cosmetics Glam Lip Gloss Aqua Luxe in GLGo3- This shimmery peachy pink champagne color reminds of NARS Orgasm shade. It's absolutely beautiful. However, it didn't look great against my skin tone. The slight metallic finish made my lips looked washed out. It would look better on pale to light skin tone or as a highlight when applied on the cupid's bow of the lips.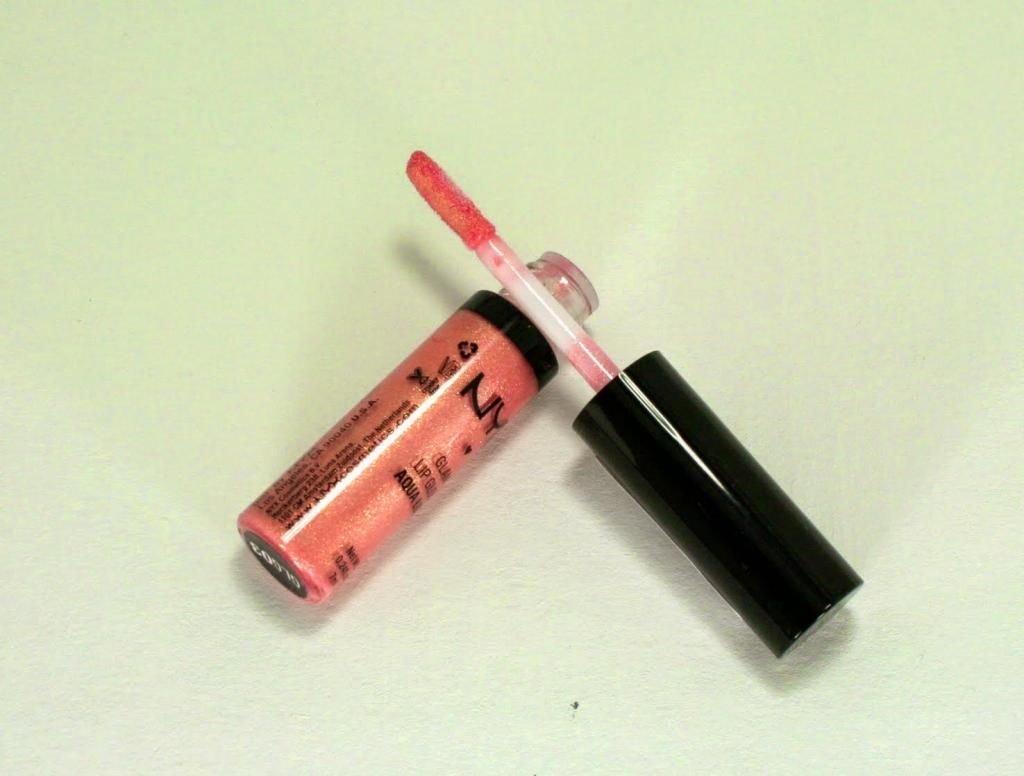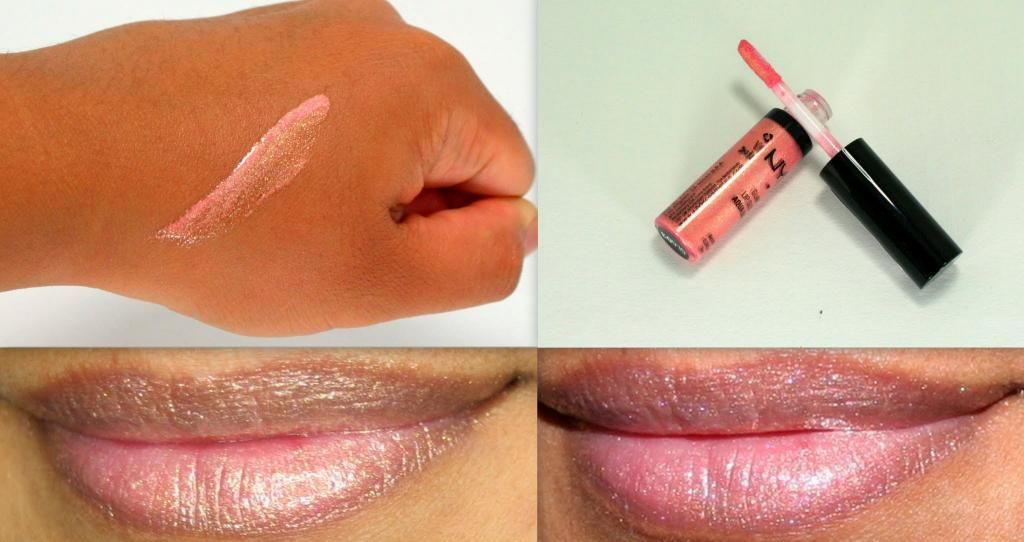 3.
Nyakio sampler trio
. I've never heard of this brand before, so I was quite intrigued. The samples are
Kenyan Coffee Body Scrub, Kenyan Face Polis and Hydrating Face Oil with Kola Nut
. I only tried the coffee body scrub and it was wonderful. It's course and felt really good on the skin. It didn't leave any oil film or residue on my body, and I enjoyed the sweet coffee scent.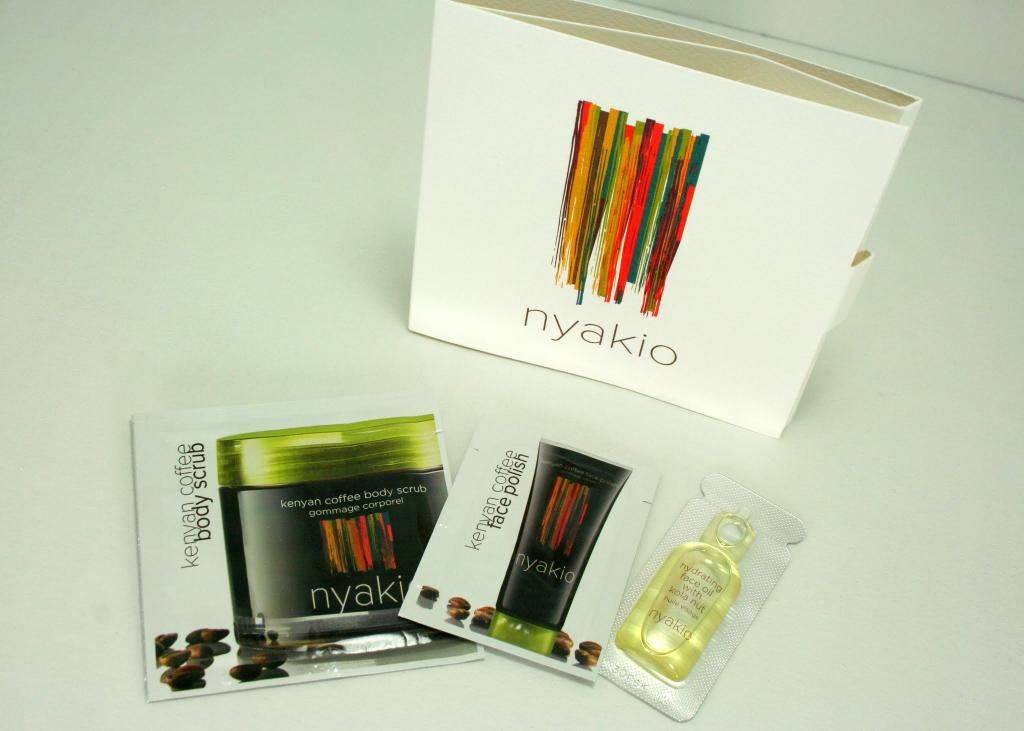 4. Serious Skincare Glycolic Gommage .5oz- I enjoyed this face scrub very much. It's a gentle scrub that has a medicated scent that reminded me of tea tree oil. It left my face smooth and a slight cooling sensation after I washed my face.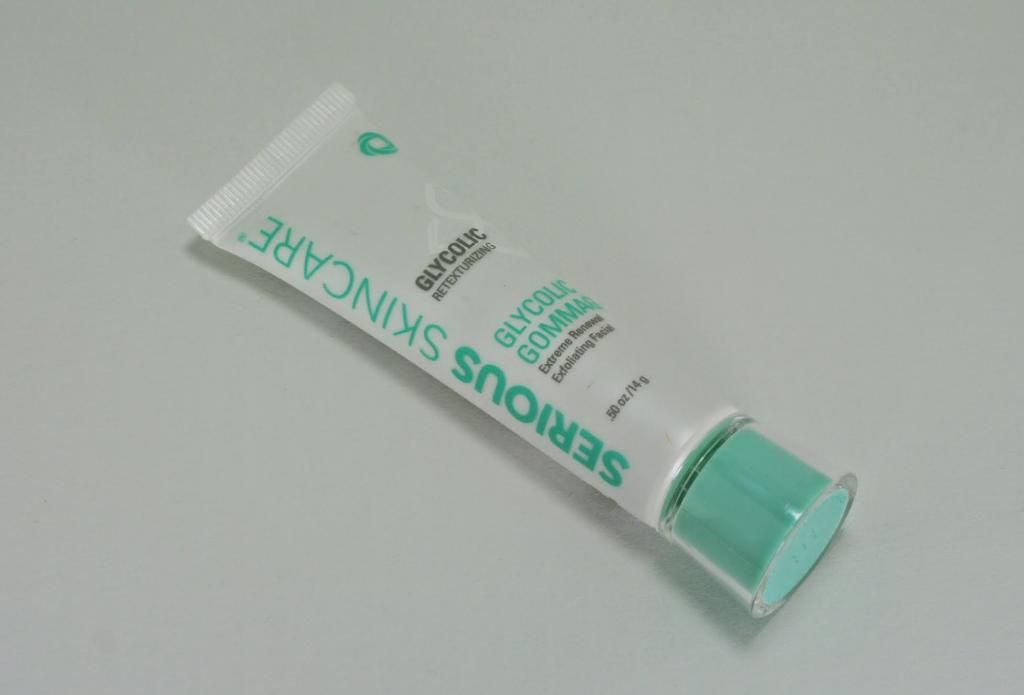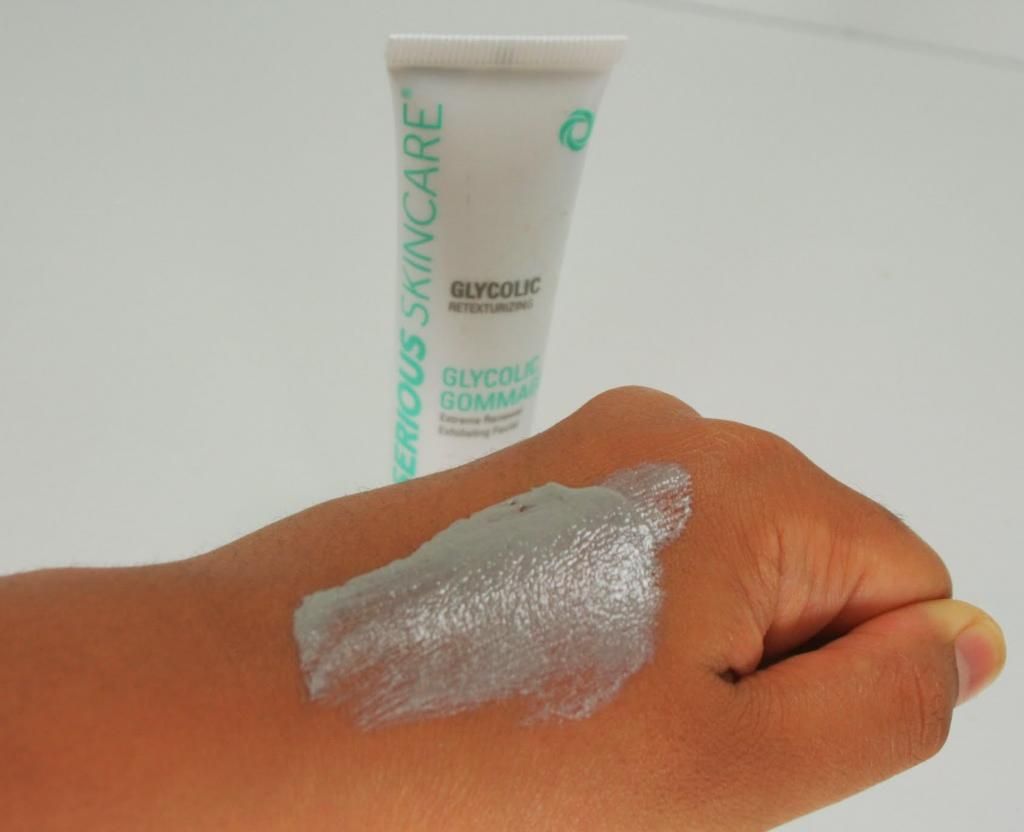 5. Soap and Glory Righteous Butter - I was excited to see this in the box. I've been wanting to try Soap and Glory. This body butter is quite thick yet creamy and non sticky. It's also easy to spread and blend onto the skin. I really enjoyed it!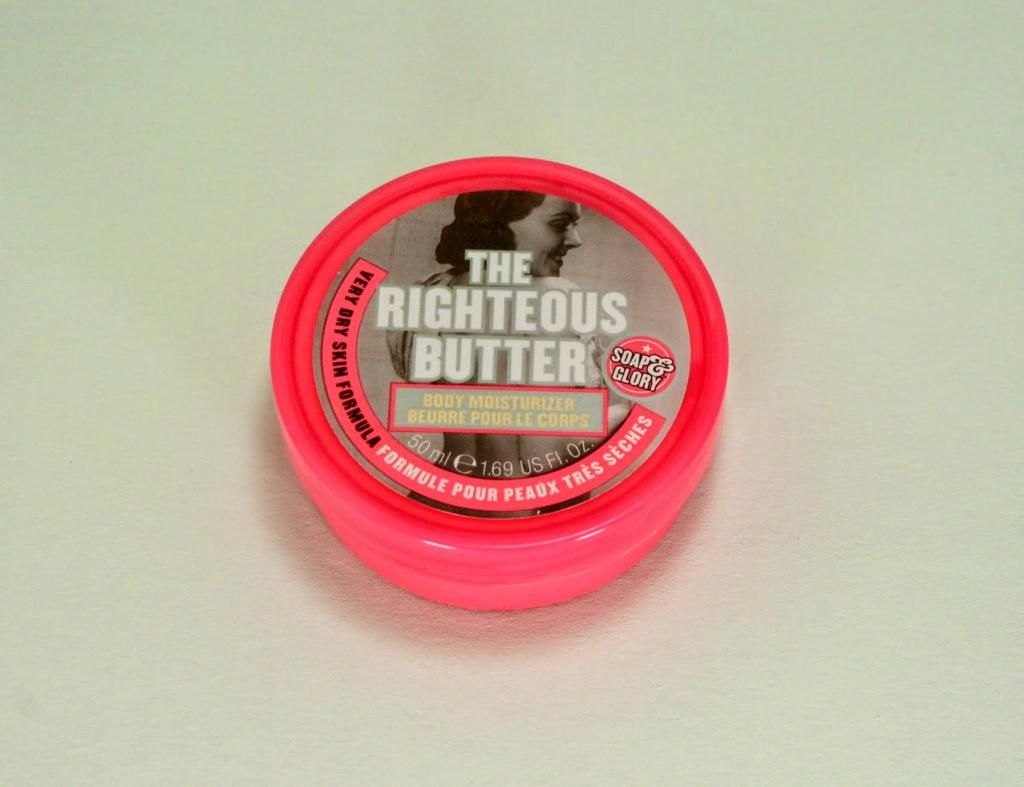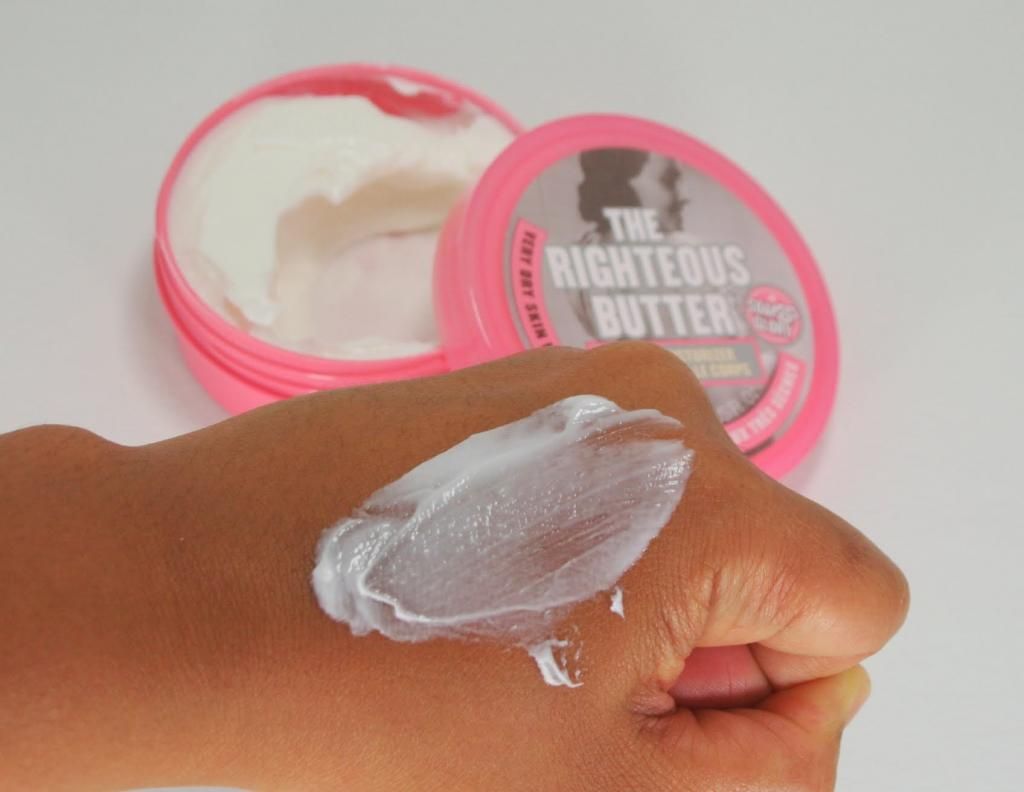 6. YBF Face Primer - Never heard of this brand before, so I didn't know what to think of it, but it turned out to be an awesome. It covered my large pores, made my makeup apply smoothly and made my makeup last longer.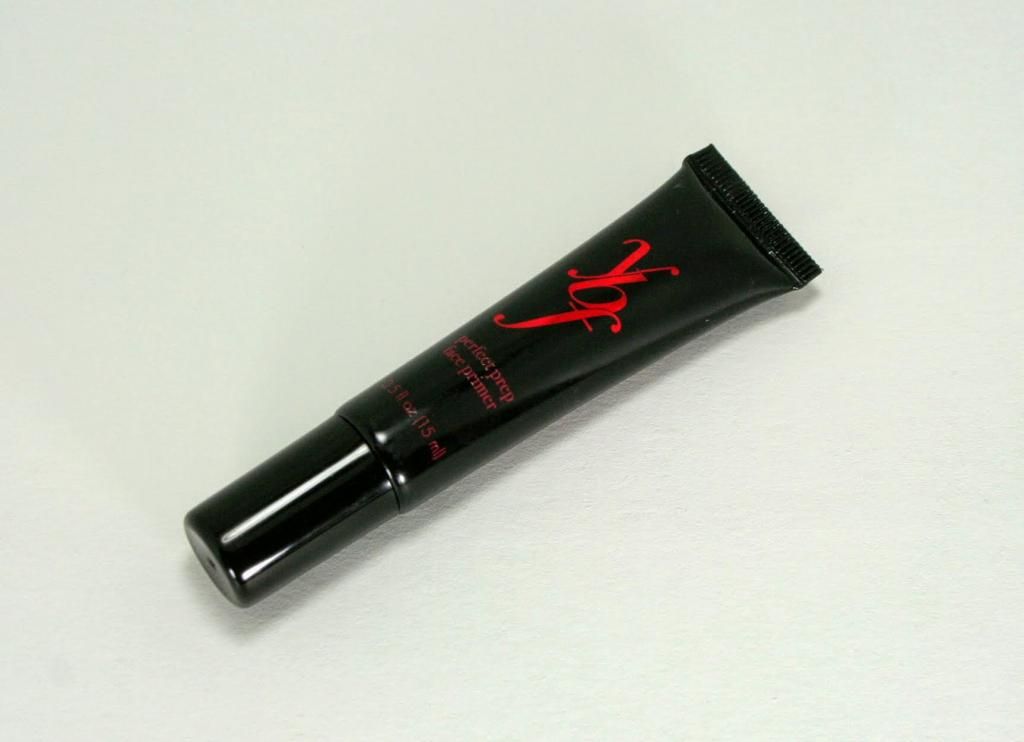 7. Ruby Crystal Sugar Scrub 1.03oz- Smelled and looked like a spa in a tube. I love the fresh scent and the blue color. However, it was just okay. It gave a light exfoliation, which was not a bad thing. I just prefer a more abrasive scrub.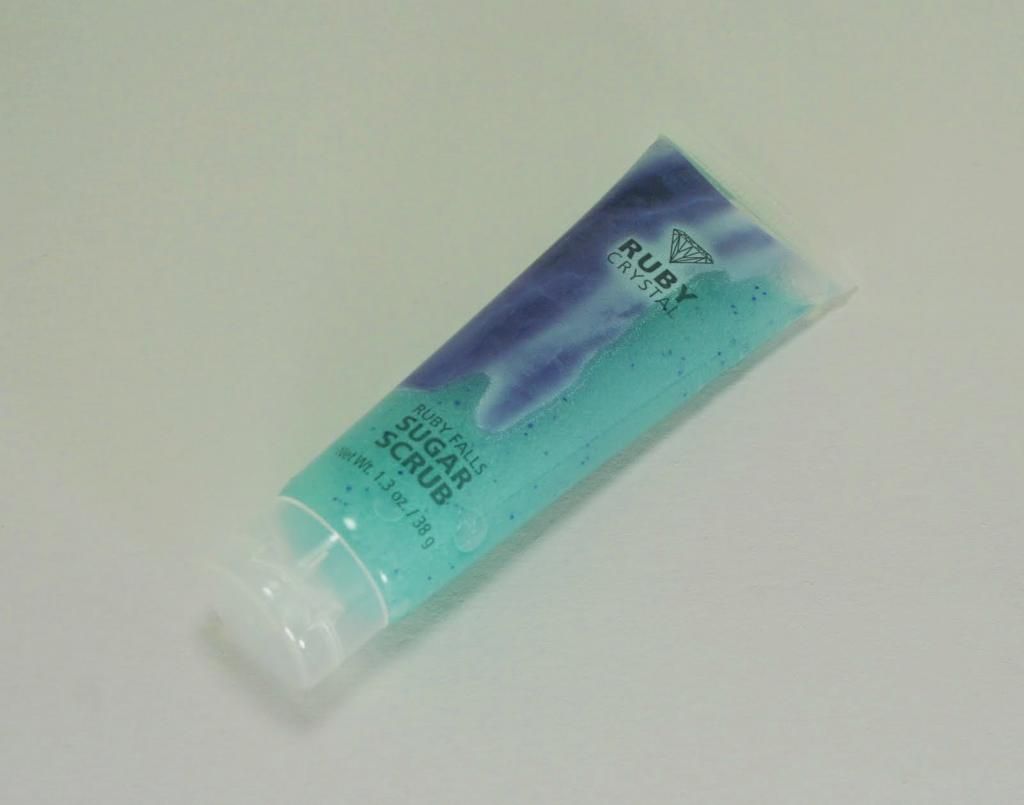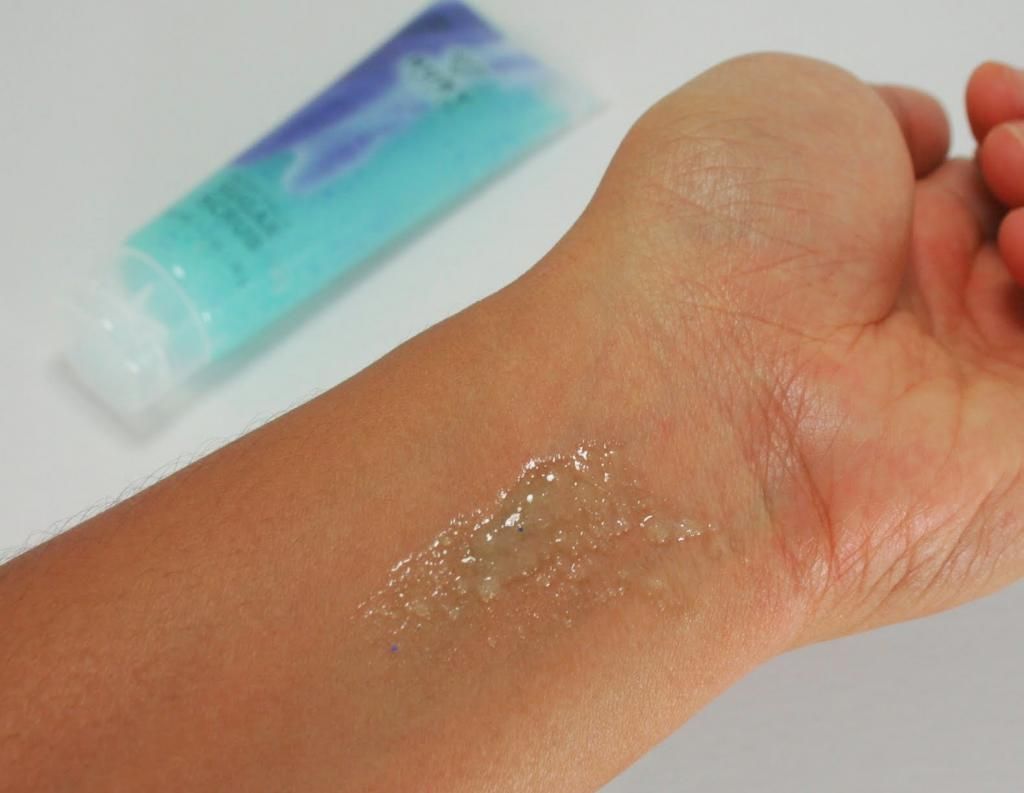 8. Taya Copaiba Resin Volumizing Elxilir 1.5oz- I have long and thick hair so I skipped this product. But from the description it's a hair styling treatment that gives volume and fullness to the hair. It contains coconut oil, copaiba resin (a sap from the trunk of a copaiba tree) and yerba mate (vitamins and amino acids).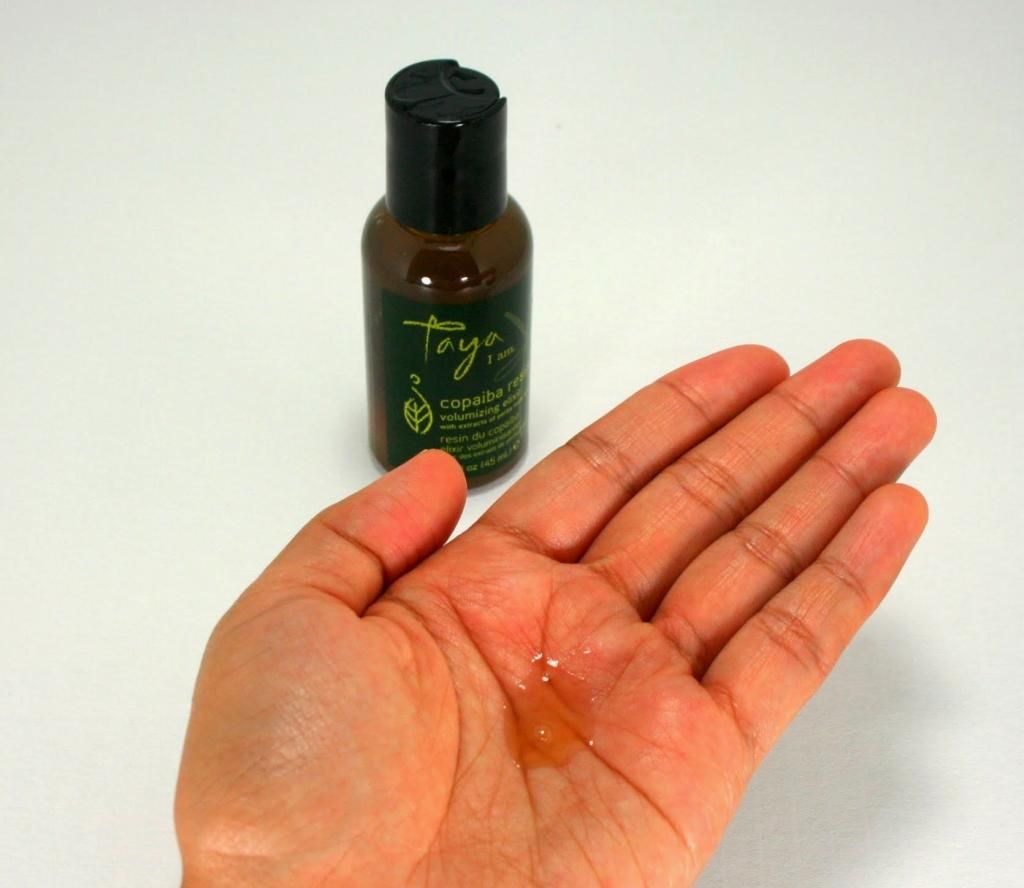 9. Tan Towel Half Body Plus Towelette -
I didn't try this product as well. Read people's review
HERE
.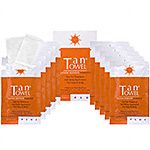 Overall, I enjoyed this beauty box. It's a great value and you get a variety of beauty products to try. I loved most of the products and I would purchase full in the future.
Again, you can purchase this box on
HSN.com
for
$19.95
FREE SHIPPING
DISCLOSURE:

Some of the products are
given to Everyday Makeup blog for editorial purposes, either directly from the manufacturer or from the agency that works on behalf of the manufacturer. All reviews on Everyday Makeup blog are the honest opinion of its author and editorial samples do not, in any way, affect the outcome of product reviews